Round Deux
The Ballet's new principal is prettily poised to make a comeback after a nearly career-ending injury.
Jhane Hoang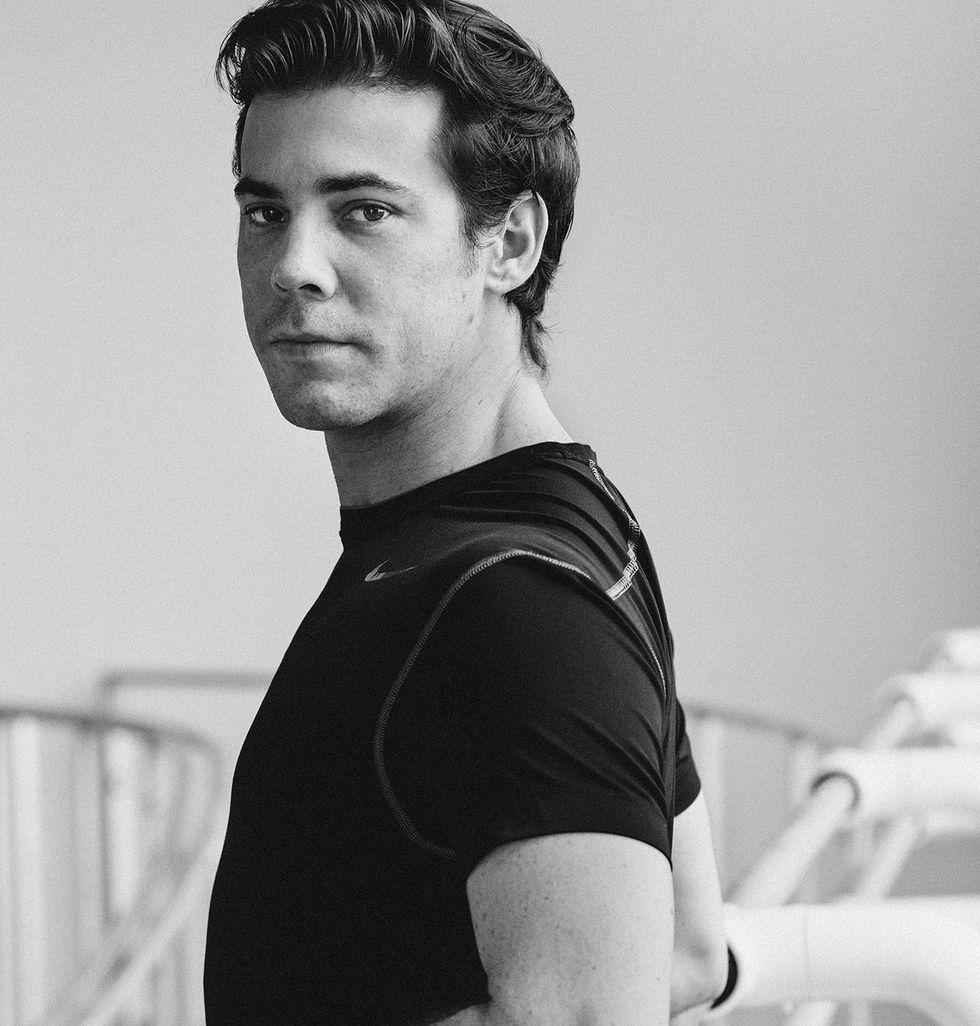 In December 2016, Houston Ballet's newest principal dancer, Carlos Quenedit, who hails from a royal lineage of Cuban ballet dancers, was performing what should have been a simple maneuver during a performance of The Nutcracker with the San Francisco Ballet when disaster struck. The young Havana native was gearing up to perform the final menage during the show's grand pas de deux, when his foot decided to do a grand pas de don't. While landing his double saut de basque, his shoe became stuck in the stage flooring, a freak accident that ended with the tearing of half of the ligament in his left ankle.
---
"The injury was a shock for me," recalls Quenedit with a grimace; he had to literally drag himself offstage within 10 seconds of his mishap. "I was so in shape that night (before the accident), and I felt so good."
While recovering from what he thought was a career-ending injury, Quenedit, now 33, headed to his ballerina wife's hometown of Guadalajara, Mexico. There, the couple opened the Institute of Dance and Arts Centre, a training school for area ballet dancers. But spending the rest of his years teaching didn't sit well with the performer, who had recovered from his injury after nearly a year, and felt like he still had a few good performance years left in him. 
"I didn't feel good not dancing," he says. "Houston Ballet was very famous in Cuba. It's an amazing company, so I decided to come to Houston."
Although being in Houston means being away from his wife and their three-year-old daughter Luna, who both stayed in Guadalajara — it's "the hardest thing about being here for me," he says — Quenedit is excited to be back on his feet. 
He's been here for a few months, but the dancer, who lives in Midtown, admits it will take him a while to get his bearings on what he characterizes as a very sprawling and car-oriented city. One of his favorite H-Town spots so far is Fabian's Latin Flavors in Downtown, where he enjoys salsa dancing.
For most of his time here, however, Quenedit has been sweating away in the studio prepping for what are sure to be big upcoming roles, including that of the Nutcracker Prince, for which he is currently training. Although the Houston Ballet doesn't announce the casts until two weeks out from each production, it's quite possible Quenedit will get a second chance at that grand pas de deux — only this time, he'll surely stick that landing. 
Art+Culture