Delicious New Charity Series Benefits Local Nonprofit, Reduces Food Waste
Emily Jaschke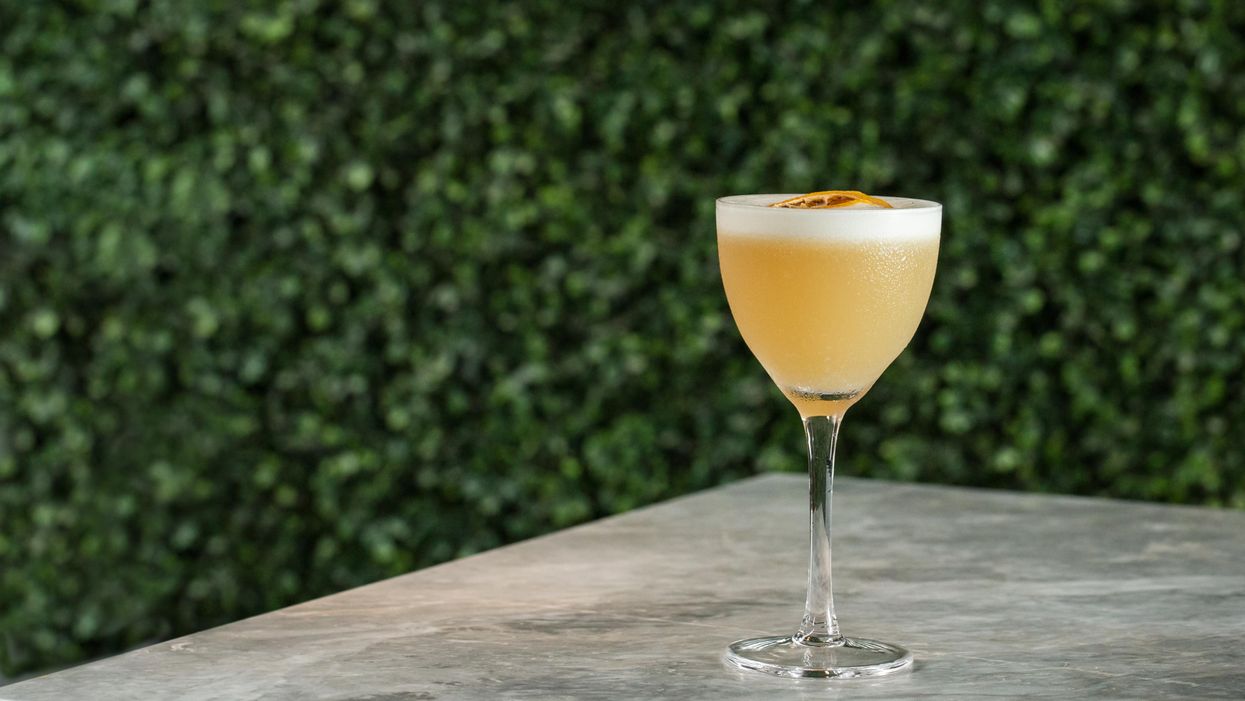 HOUSTON'S EVER-CHARITABLE food world has found yet another way to give back to the community. A new initiative spearheaded by six-year-old local nonprofit Second Servings runs throughout April, encouraging restaurants to minimize food waste while simultaneously raising funds and awareness to fight hunger — all in honor of Stop Food Waste Day, which is on April 28.
---
Fifteen restaurants will participate in the organization's Fight Hunger, End Waste series, crafting a zero-waste dish or cocktail and donating a portion of proceeds to Second Servings. At the Four Seasons' Bayou & Bottle, for example, the Framtida is a whiskey-sour with a sustainable twist: It's made with lemon simple syrup and dry-shaken with aquafaba, which is leftover liquid from chickpeas that emulates the foamy top created by egg whites. It also utilizes fresh-squeezed lemon juice, lemon sugar, and candied lemon peels as garnish — which means a whole lemon is used, none of it going to waste!
Nearby, Downtown's Guard & Grace steakhouse showcases a squid ink ebi yakisoba for the April initiative. The base is a reduced shrimp head and shell stock, with a paste of fermented vegetable stems and stalks; housemade squid-ink ramen noodles are tossed in the sauce and topped with Gulf shrimp and serrano chilis.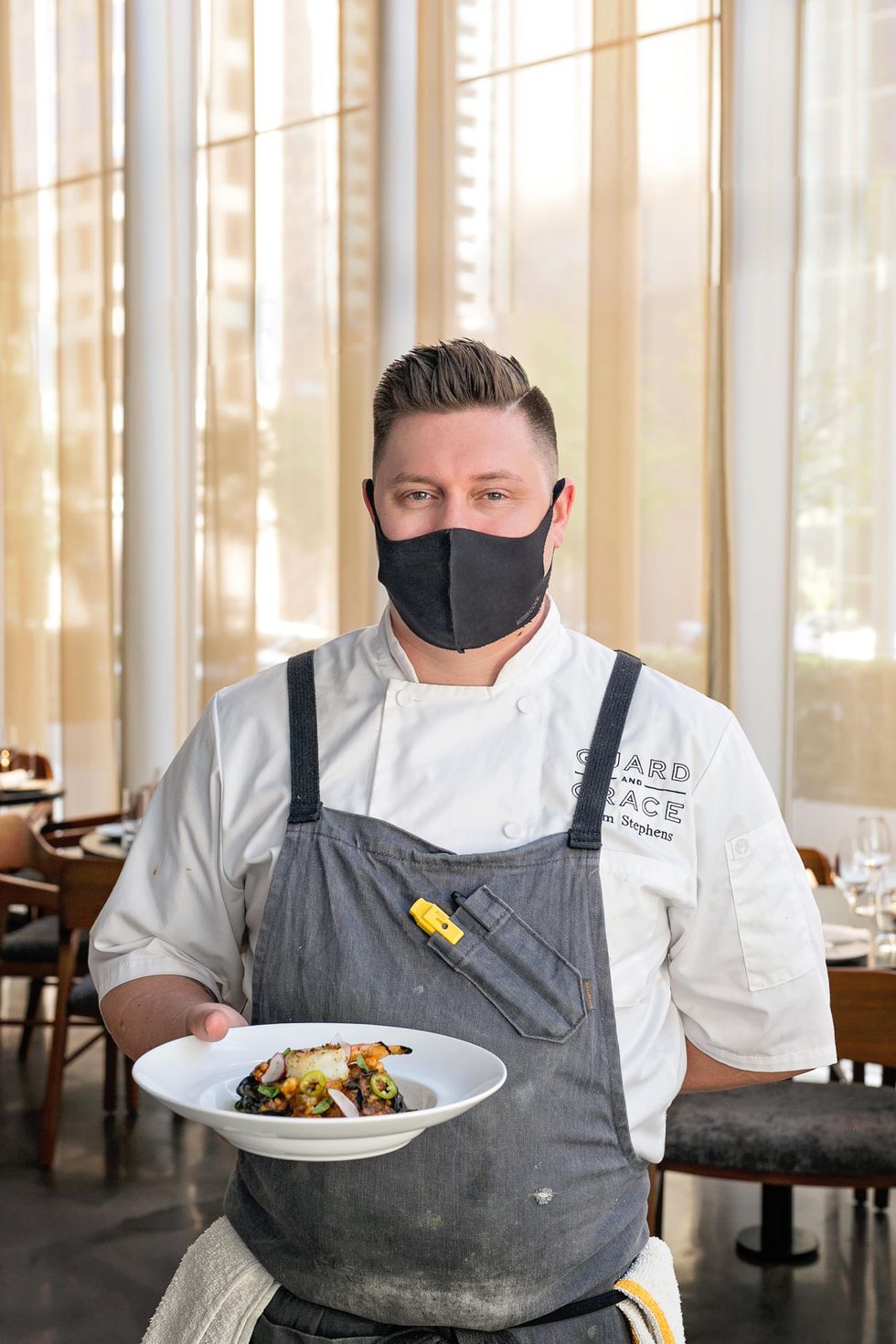 Guard & Grace executive chef Adam Stephens with squid ink ebi yakisoba
Shrimp is also the star of Local Foods' special Caesar salad, available at the Heights location. It features croutons made of otherwise unused stale bread — which actually creates the perfect texture for croutons, allowing them to hold more flavor — and the less-green parts of Romaine heads, which are revitalized by the acidic dressing.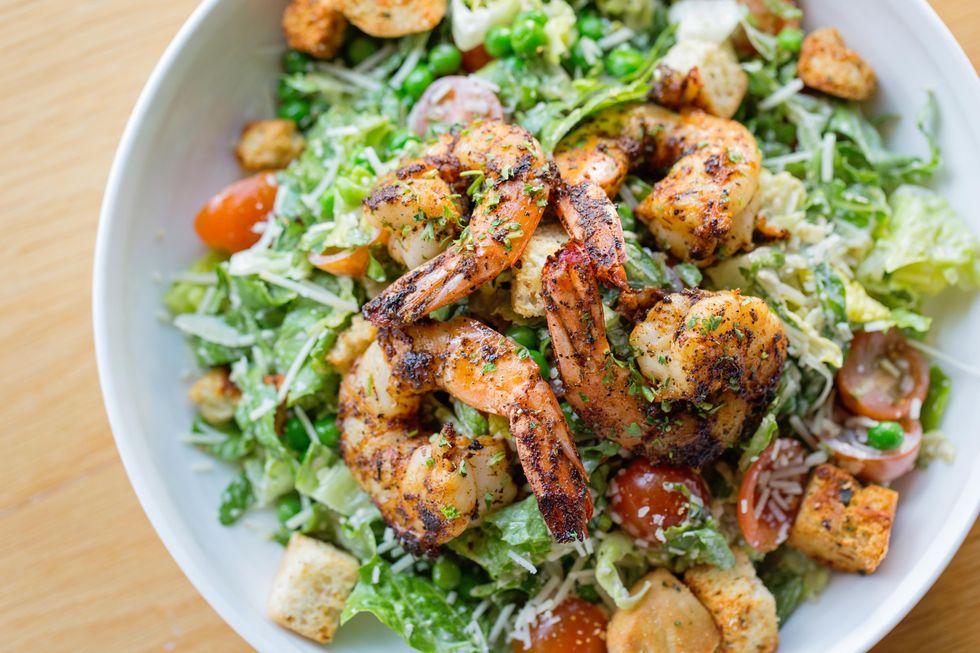 Local Foods Caesar Salad
And Houstonians can enjoy this patio-perfect weather at the still-new Woodshed Smokehouse, overlooking Levy Park. Post up with a La Paloma cocktail and enjoy a refreshing blend of muddled basil and cucumber — leftover from other cocktails and garnishes — along with grapefruit juice, Campari, tequila, prosecco and agave.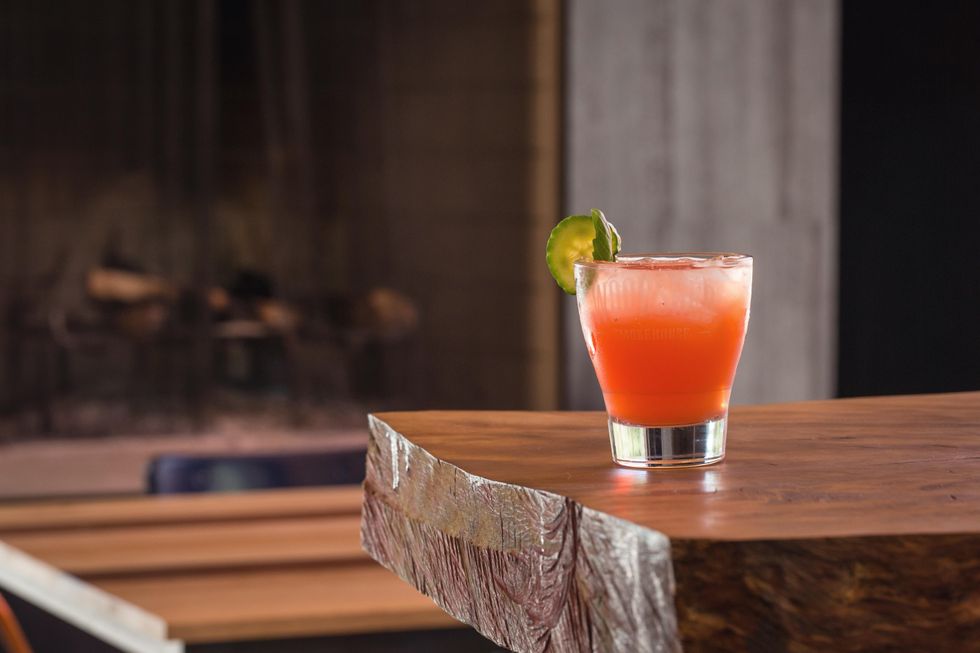 La Paloma at Woodshed Smokehouse
Nearly a dozen other restaurants are participating in the Fight Hunger, End Waste series, which runs through April 30. For every dollar donated (additional donations can be made here), Second Servings is able to deliver $50 worth of food to local charities. At the end of the month, the nonprofit will honor the restaurant that has generated the most donations with a special award.

Food