Six Savory and Stimulating Weekend Events
Jenn Duncan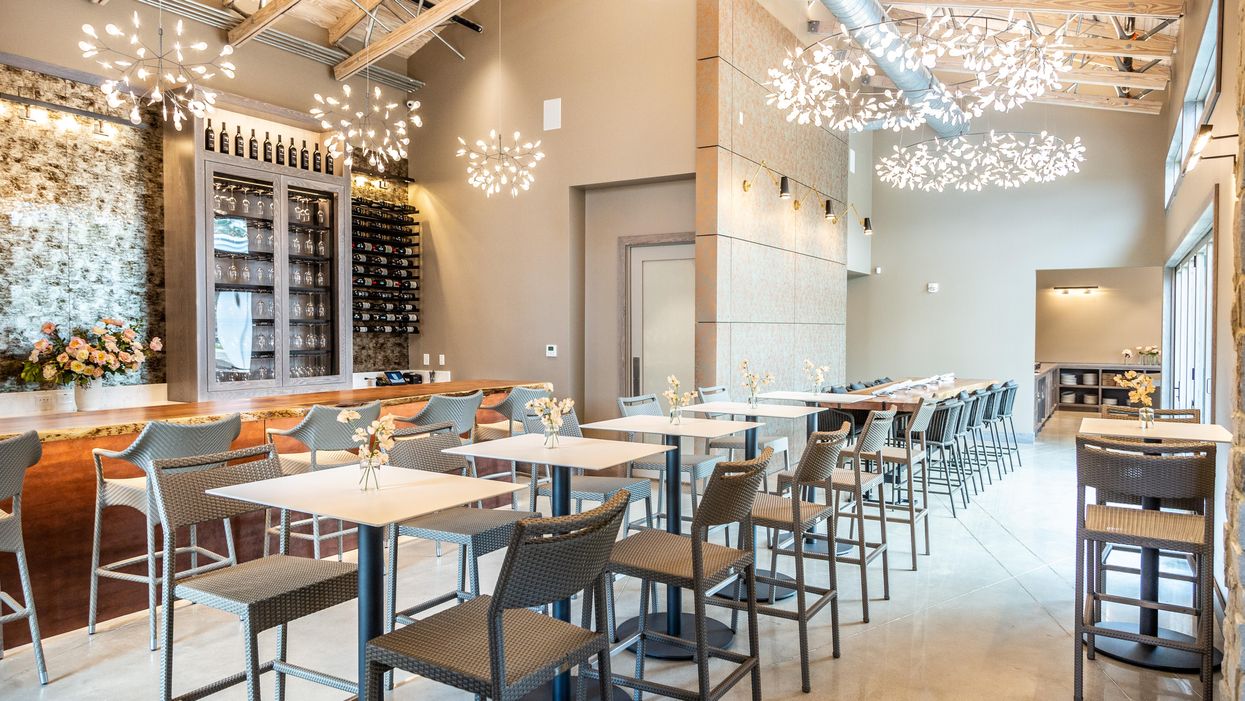 TEMPT TASTEBUDS WITH food and drink events all across Houston — and consider an al fresco workout to balance the weekend! As is the case these days, there are plenty of virtual and livestream happenings, too. Here's a rundown of the most interesting things happening in H-Town this weekend.
---
Toast Mutiny's One-Year with Free Wine
Mutiny Wine Room celebrates its one-year anniversary on Thursday with a free wine tasting from 4-10pm. Mutiny sommelier Ben Harris will take guests on a wine-fueled trip around the world and back in just 30 minutes. Reservations are required; call (832) 618-1233 or check Resy.
Savor Then Sweat at Buffalo Bayou Park
Local nutrition and exercise guru Erin Stewart hosts a free, socially-distanced al fresco workout this Friday. The event, held at Buffalo Bayou Park's Brown Foundation Lawn and sponsored by hip fitness brand Carbon38, is to celebrate the launch of Savor + Sweat, her new app that allows users to bring her natural foods and sustainable workout philosophy home. Bring a mat and a mask to join the 45-minute sweat sesh, and leave with delicious samples of Savor Foods.
Bike Between Bars

On Friday, the New Magnolia Bicycle Club will be spinning in more ways than one. Starting at New Magnolia Brewing at 6pm, the group takes off on a 10-mile leisure ride around the Heights, stopping at two local bars along the way before making its way back to the brewery. There is no cover charge, but be sure to bring your wallet to cover drink costs along the way.
Visit the Riel Pop-Up at East End Backyard
Chef Peter Nguyen hosts a Riel pop-up this Sunday at East End Backyard from 1-6pm. The menu is New England-inspired, boasting clam chowder, mini lobster rolls and more. For its part, East End offers than 20 beers and ciders on tap, and a full cocktail menu. Bring along four-footed friends to enjoy the 3,500-square-foot dog park, too!
Get Creative Juices Flowing with Writespace

Saturday, Writespace organizes a virtual panel composed of a musician, a dancer, a poet, a non-fiction writer and a visual artist all talking about their creative processes. The virtual event is aimed to inspire and push those who may feel unmotivated or need an extra push in light of the crazy events of the past year. The event starts at 4pm via Zoom, and there will be a short reception at 5:30pm when the panel has concluded. Tickets are pay-what-you-can, starting at $10.
Gather the Fam and Tune in to a 'Wild' Show
Houston composer Karl Blench orchestrated the musical suite for best-selling author Dan Brown's Wild Symphony, a collection of short pieces composed by Brown to accompany his first-ever book for children. On Saturday night, the Houston Symphony livestreams the show, with Robert Franz doing double-duty conducting and reading passages from the book. In it, animals — including elephants, kangaroos and armadillos — come together under the baton of Maestro Mouse to frolic and impart some life lessons to young readers. A free app allows listeners to hover a smartphone over the pages and hear the music.
People + Places