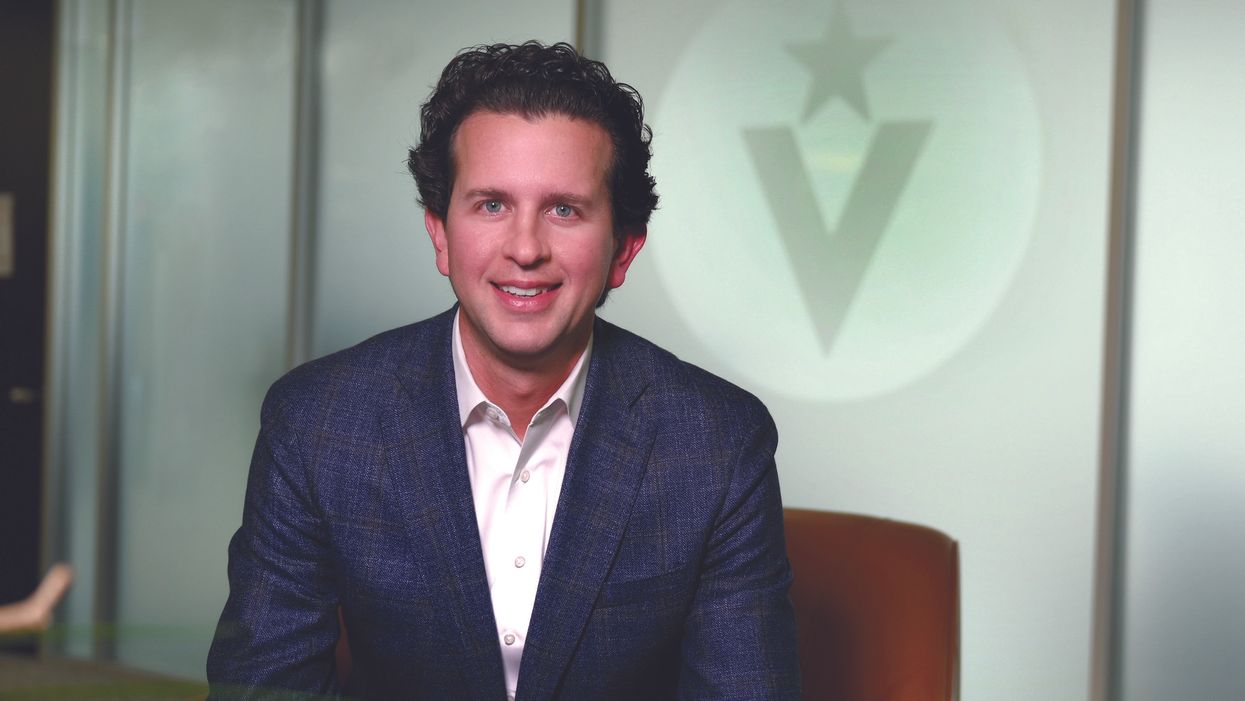 AN INTERVIEW WITH Jon Heine President of Houston Market, Veritex Community Bank
What were your biggest challenges of 2020? Without question the biggest challenge was pivoting from the playbook we had to begin 2020 in order to quickly address the immediate needs of our clients, colleagues and communities. Working with our customers to provide loan payment deferrals and PPP loans through the SBA Payroll Protection Program (Veritex Bank provided over $400 million to 2,100 clients in Round 1) became the immediate priority. This involved a Herculean effort from over 120 of our colleagues in various departments of the Bank who raised their hand to assist not because of an opportunity, but out of obligation to the communities we serve.
What's the secret to staying hopeful and forward-looking in tough times? Faith, Family and Friendship. Constantly reminding yourself and others, as with all things, this too shall pass. I think as Houstonians, we have a noticeable edge when it comes to perseverance as many of our friends and families were tested with another form of crisis — Hurricane Harvey — just a few years ago. We lived up to the moniker of Houston Strong!
What did you learn about yourself, your business or your community that might inspire others? First, how Truth and Transparency are never more appreciated by your colleagues and customers than in a time of crisis — especially when there are so many unknowns. This has been a part of the Veritex Bank culture from the very beginning and I'm extremely proud of the fact we stayed true to these core values.
Secondly, I learned that in our effort to "social distance" and with half of our [700] employees working from home, the crisis brought many of our employees closer together. I have had numerous colleagues tell me they have better relationships today with their colleagues than ever before. I will give technology credit for an "assist," but it comes down to people and relationships. Whether they work in an office, in a branch, or at the kitchen table, if you have the right people working together, they will band together to accomplish anything.
What's new for 2021 that you're excited about? Having just been recognized by Fortune's Top 100 fastest growing companies in the U.S., we are planning to continue with that theme in 2021 by adding new team members in our Commercial Banking and SBA lines of business in both Houston and Dallas. In addition, we are very excited to announce we will be adding a Memorial City area office in 2021 for our commercial banking team. This will be a game changer for our colleagues and clients that live in and around the area. With a growing team, we are able to serve more customers with the Veritex experience of local decision making and custom business banking solutions with a trusted banking relationship.
HOUSTON GRAND OPERA officially opened its first live season of shows in two years with a bold, colorful presentation of Bizet's Carmen followed by a fabulous crimson-tented dinner on Ray C. Fish Plaza just outside the theater.
The show, kind of a Fatal Attraction for the 1800s set amid the bullfights of Spain, stars Carolyn Sproule in the title role; veteran Broadway director and choreographer Rob Ashford directed. Before the curtain went up, new HGO general manager and CEO Khori Dastoor made welcome remarks to the black-tie crowd at the Wortham.
The dinner after was fabulous. "Chairs Betty and Jess Tutor welcomed guests to an alluring setting by The Events Company bursting with the same jewel tones of Ashford's production and accented with touches of black Spanish lace — a nod to Carmen's femme fatale dress," said an HGO rep. "City Kitchen Catering presented a colorful three course feast inspired by Carmen's Seville setting — poached shrimp and jumbo lump crabmeat salad with piquillo pepper remoulade [and] pan-roasted Red Bird Farms chicken breast with apricots, pistachios and a Madeira reduction."
For dessert: a tarta de Santiago with almonds, white chocolate mousse and coffee ice cream. Sherry was also served.
The event netted nearly $500,000, with VIP guests including Margaret Alkek Williams, Lynn Wyatt and Hallie Vanderhider.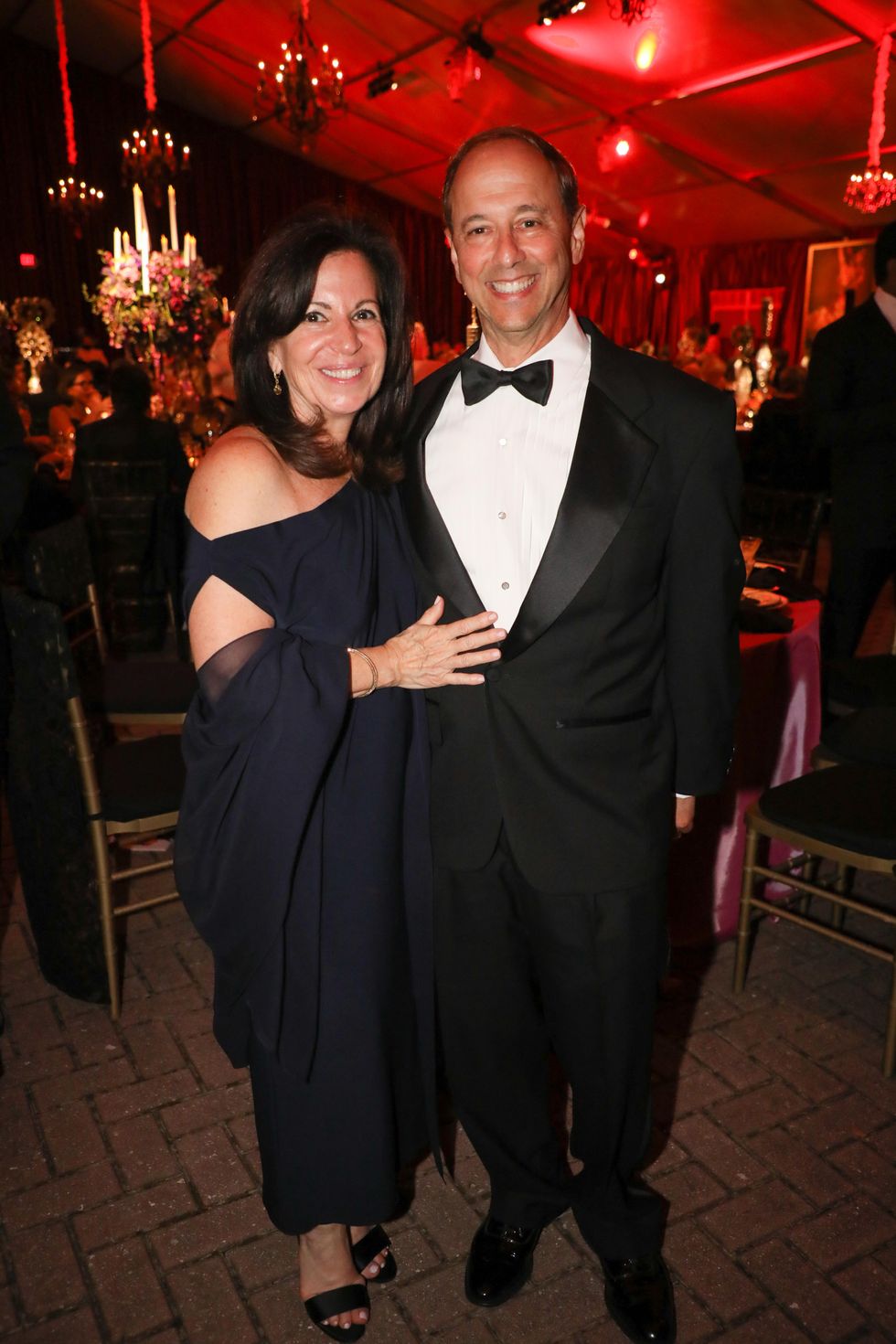 Andi and Stephen Berkman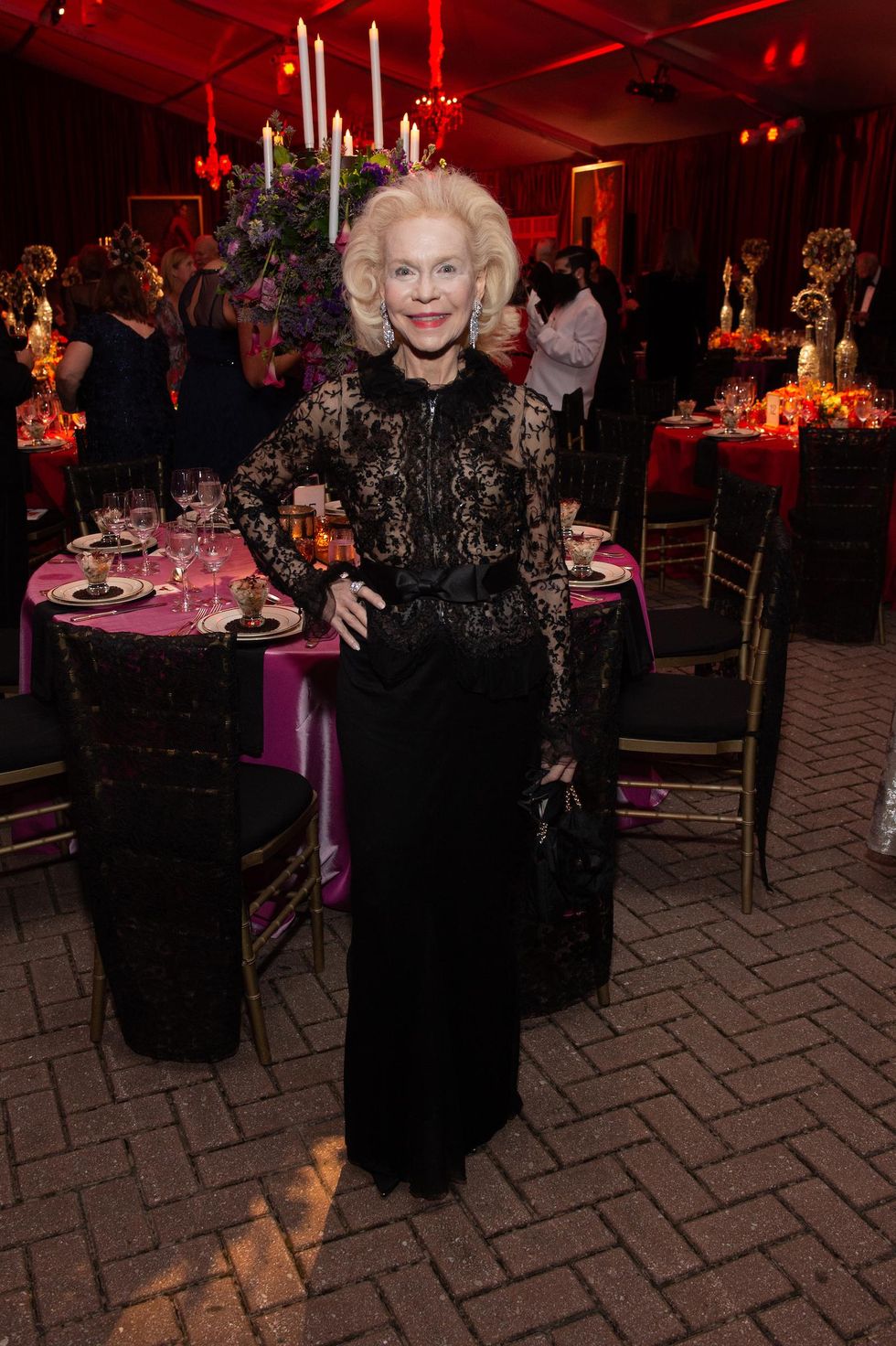 Lynn Wyatt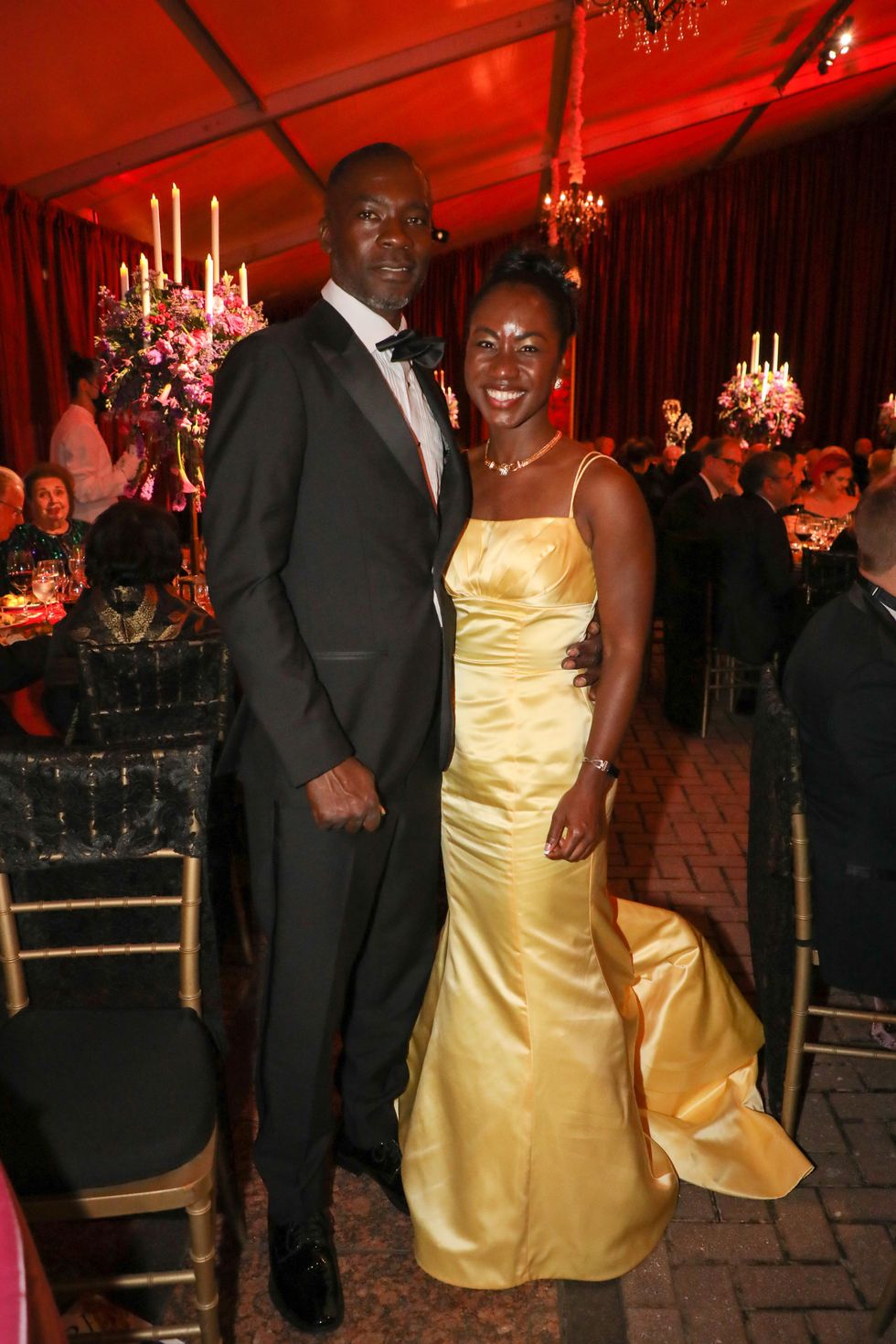 Brian Bunham and Allyson Pritchett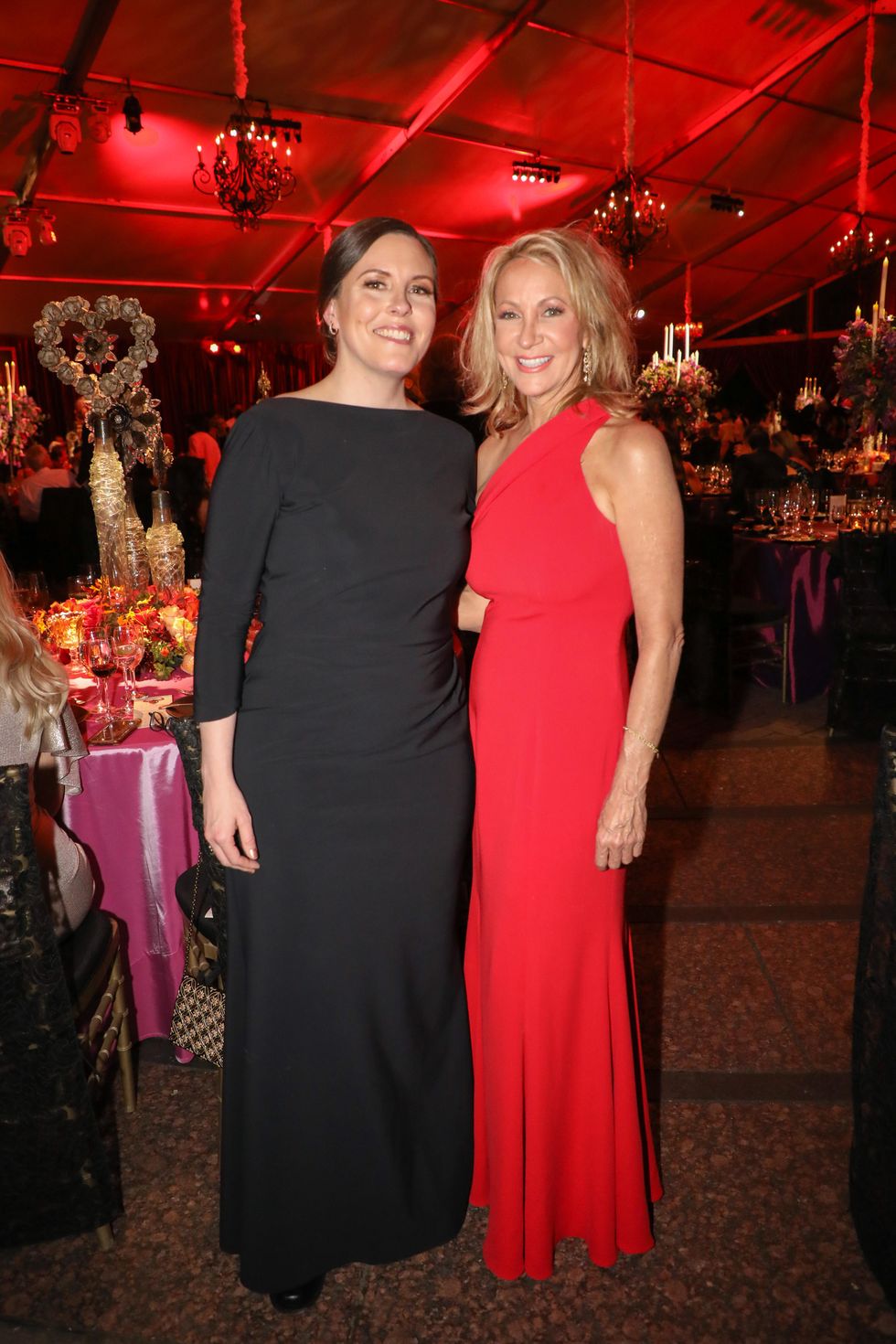 Brittany Williams and Leslie Siller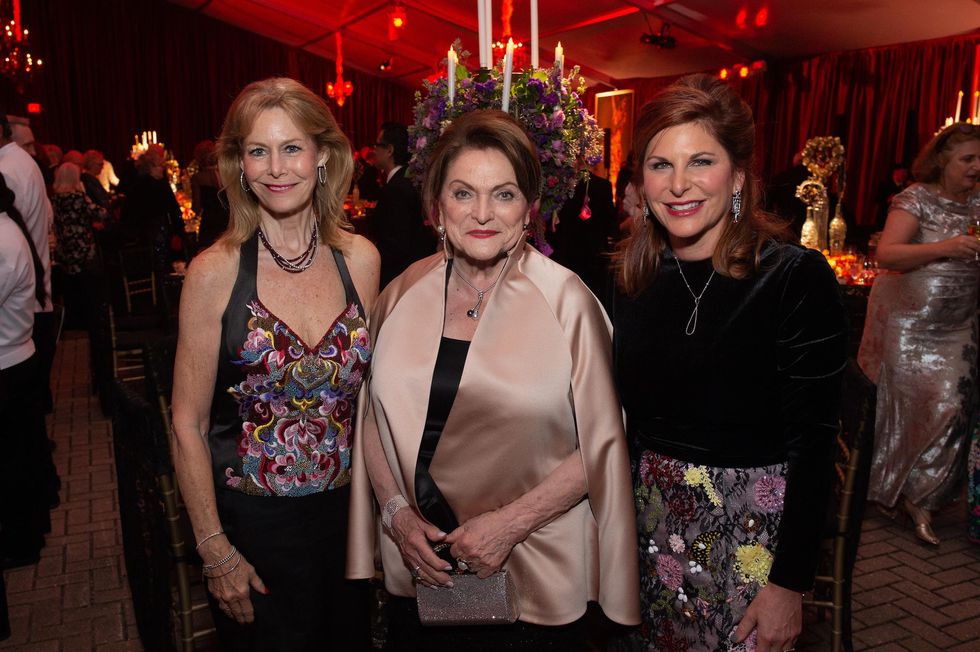 Cheryl Byington, Beth Wolff and Cynthia Wolff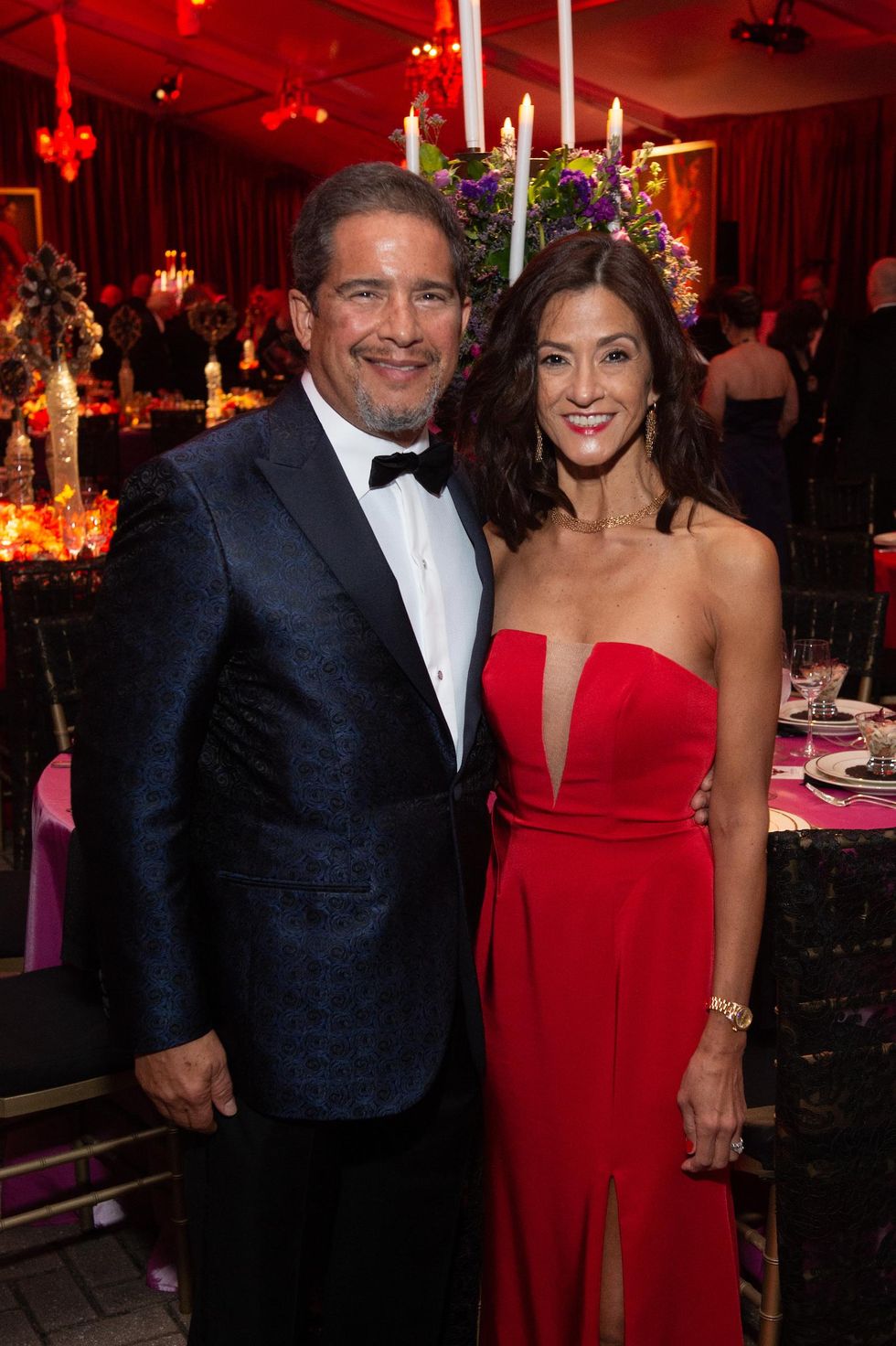 Chuck Silverman and Maria Victoria Varagas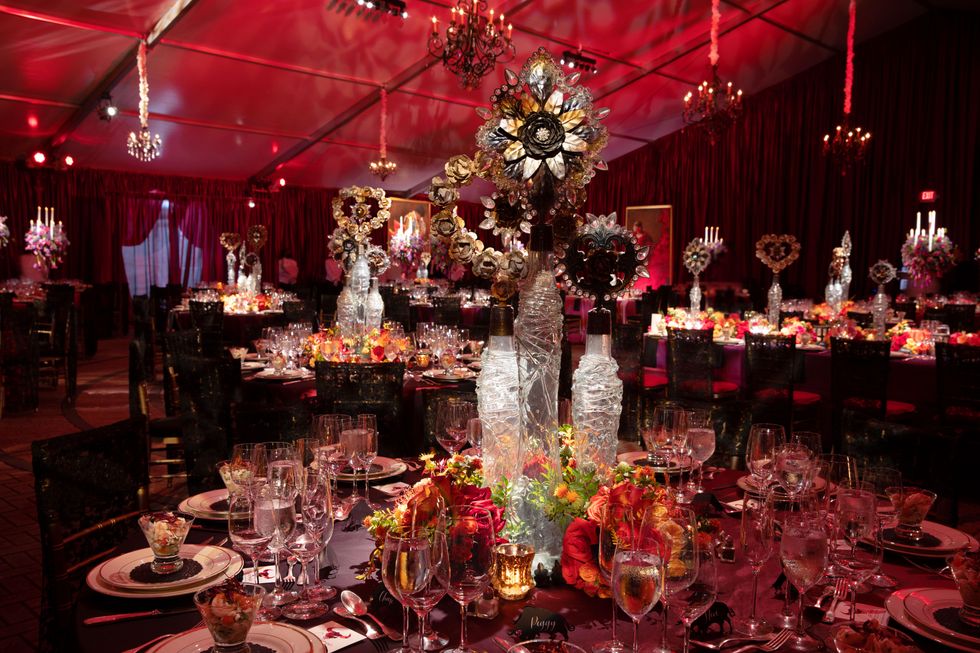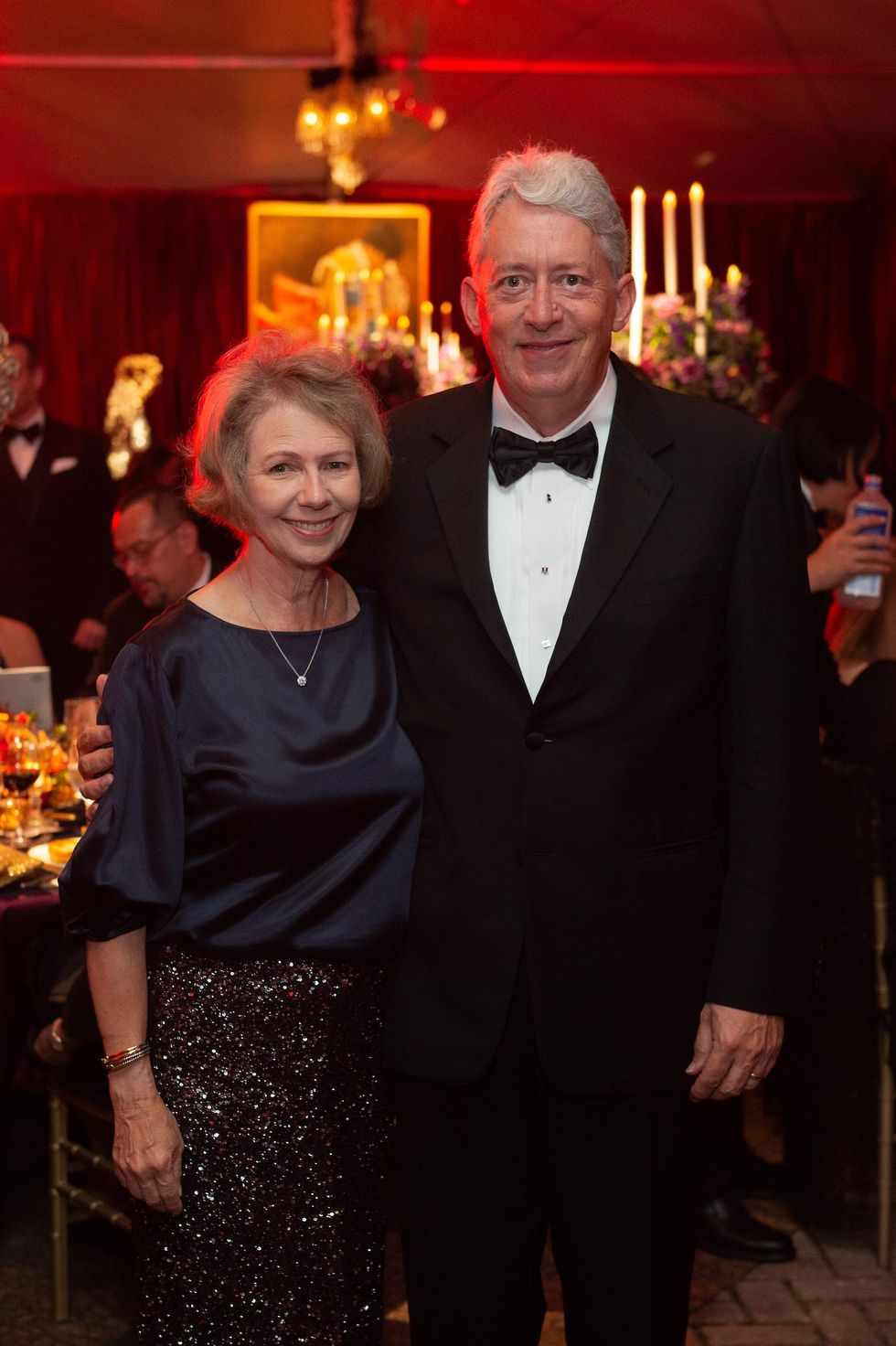 Jeff and Pat Sheets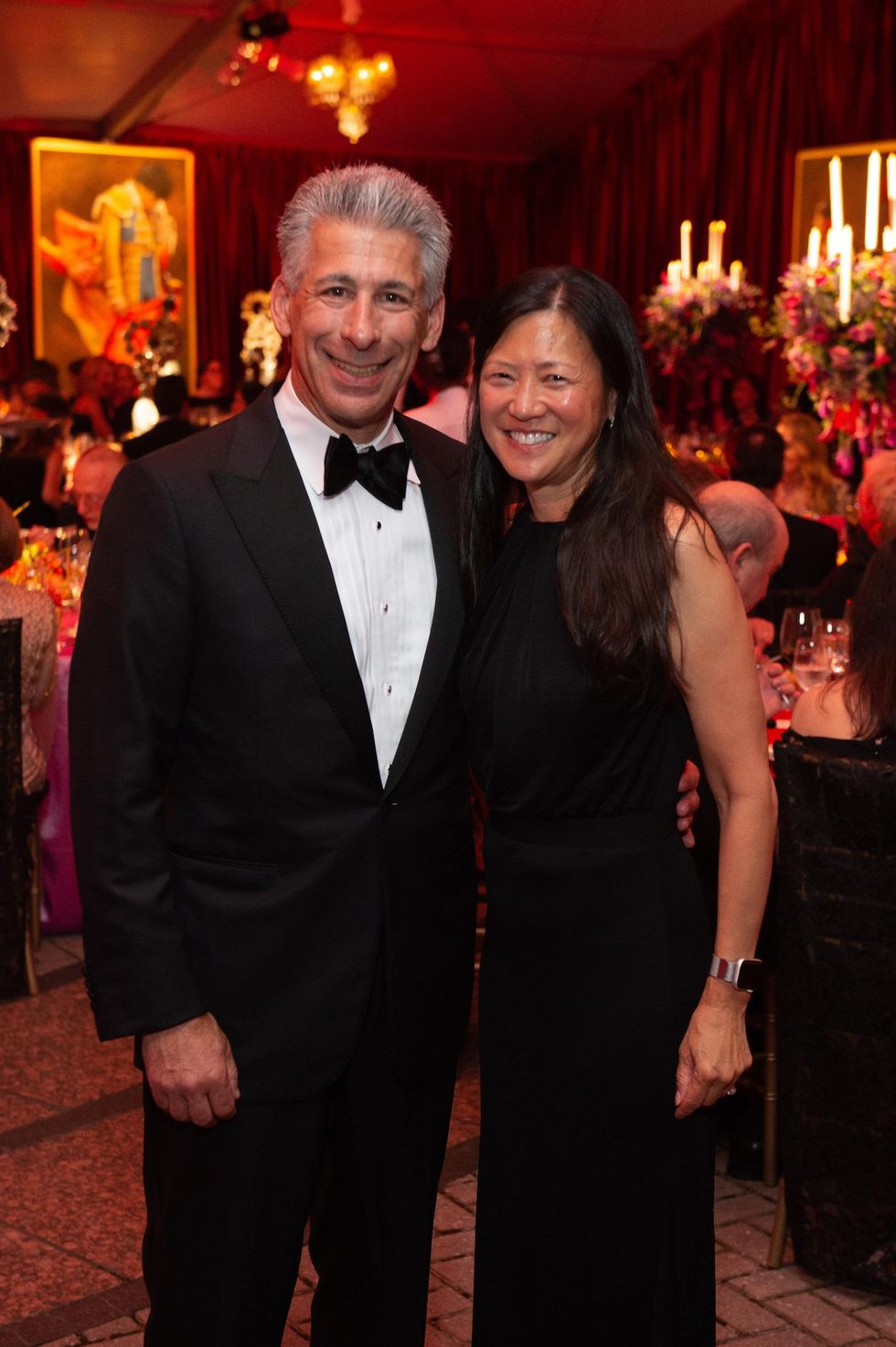 Joe and Claire Greenberg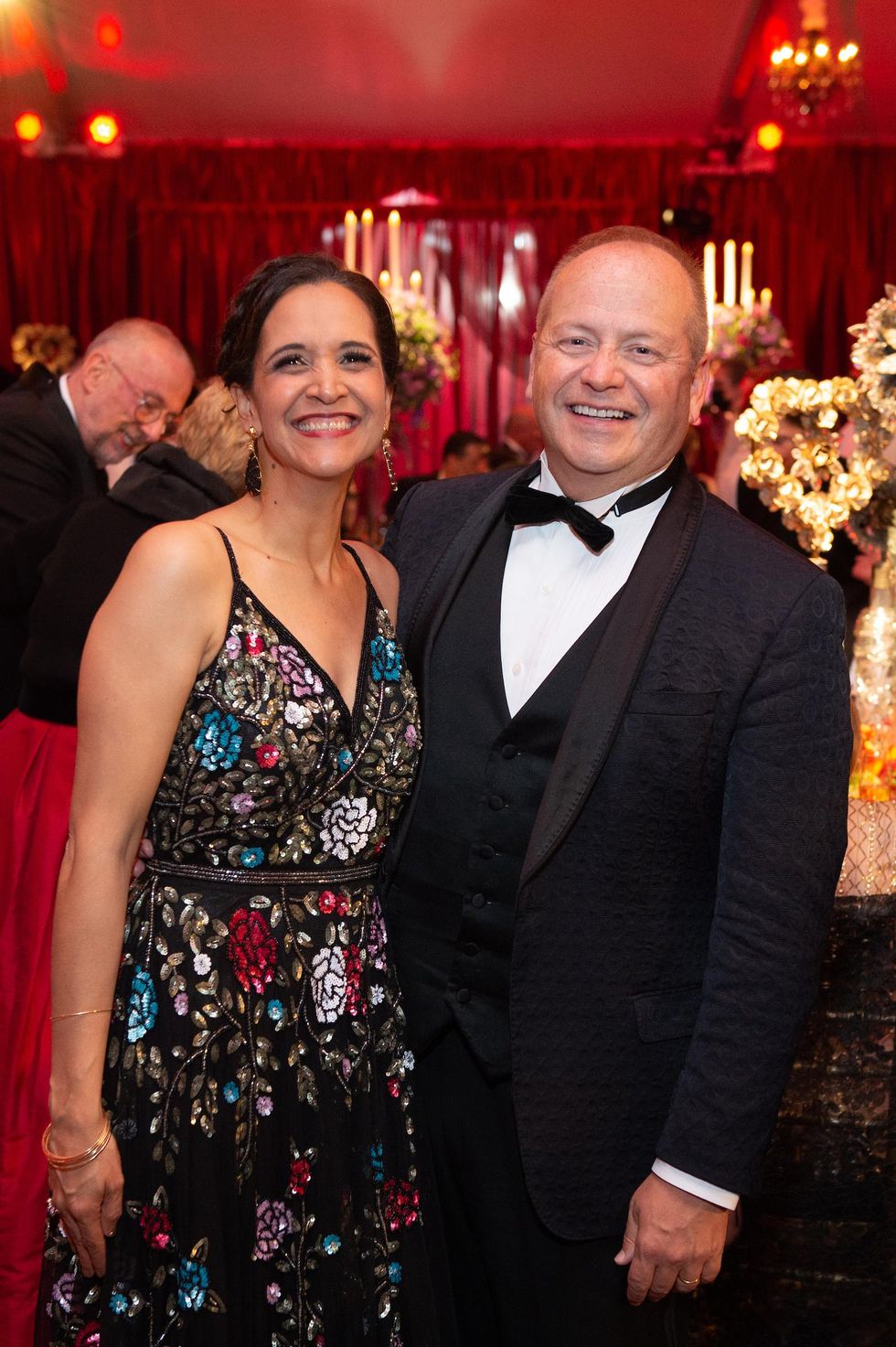 Khori Dastoor and Patrick Summers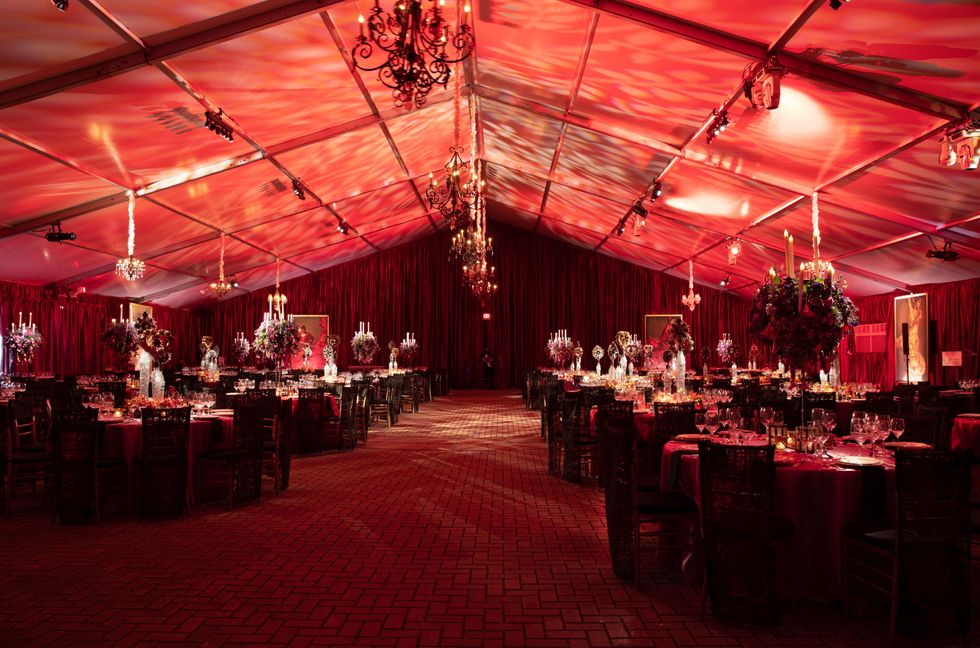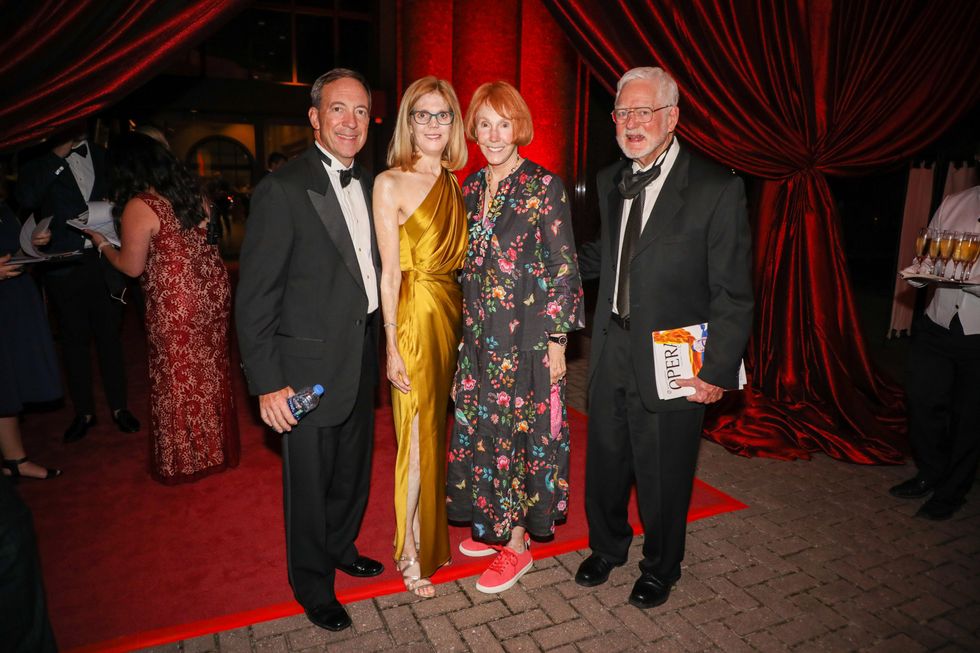 Rich and Stephanie Langenstein, Sandra and George Sneed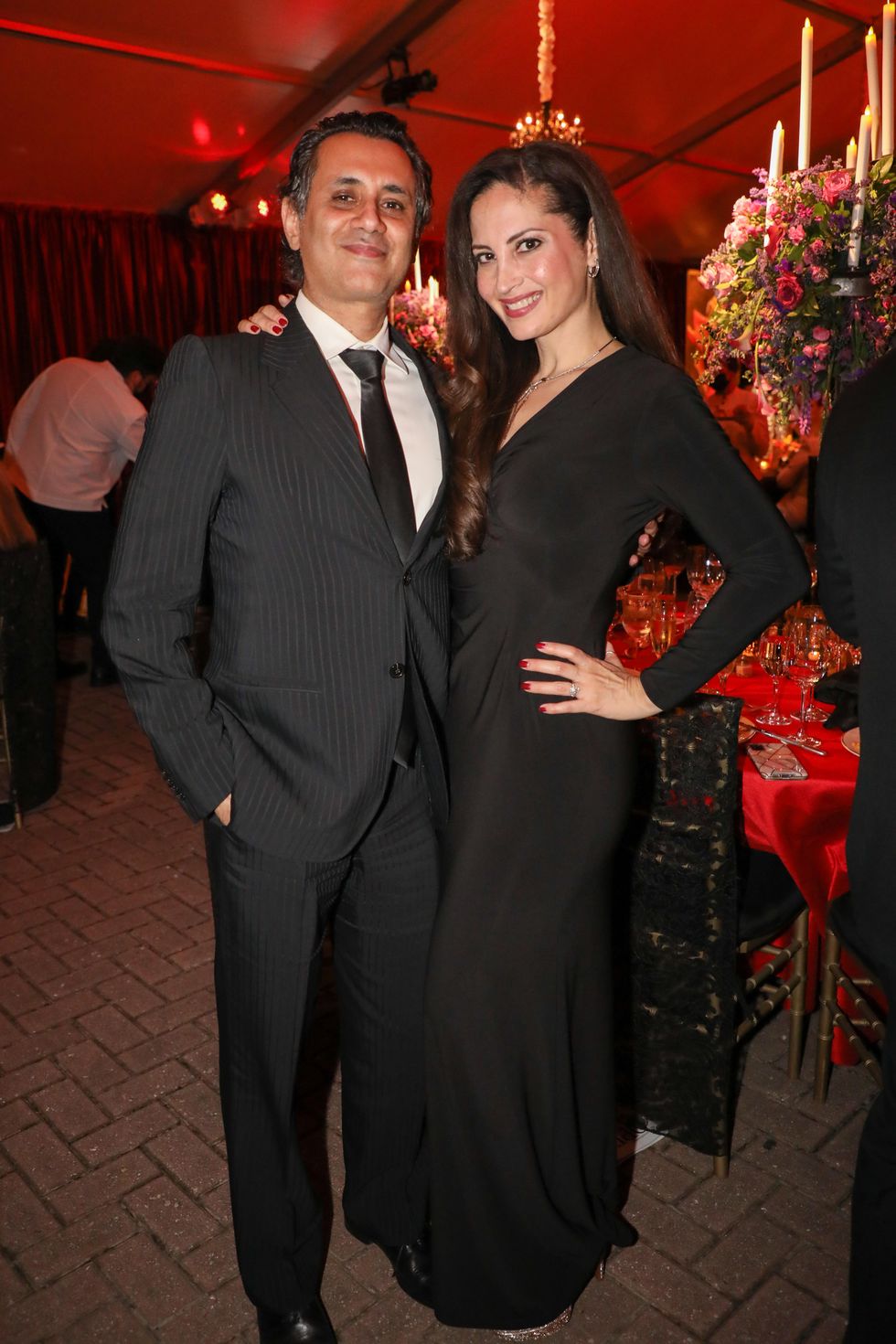 Sina Tazehzad and Priscilla Revis
People + Places
THE BOYS & GIRLS Clubs of Greater Houston serves more than 30,000 children and teens through its 23 clubs across the region, and thanks to a successful fundraiser last week, the organization is able to continue its mission of offering quality after-school and summer programming to Houston youth.
The "Great Futures"-themed evening kicked off at the Hilton Americas with a VIP cocktail hour, where a select group got a sneak peek of the silent auction items before the main event. Club participants put on a dance performance to start the show, emceed by Yve Rojas and Club member Austin J. The live auction included items like trips to ski country and wine country, and a NASCAR driving experience.
A touching moment was when Michelle Young, the wife of the late BGCGH board chairman Julius, presented the first-ever scholarship, named in his honor, to Robert Ellis, who this fall enrolled as a freshman at Xavier University.
In all, the evening garnered nearly a million dollars for the Houston Clubs.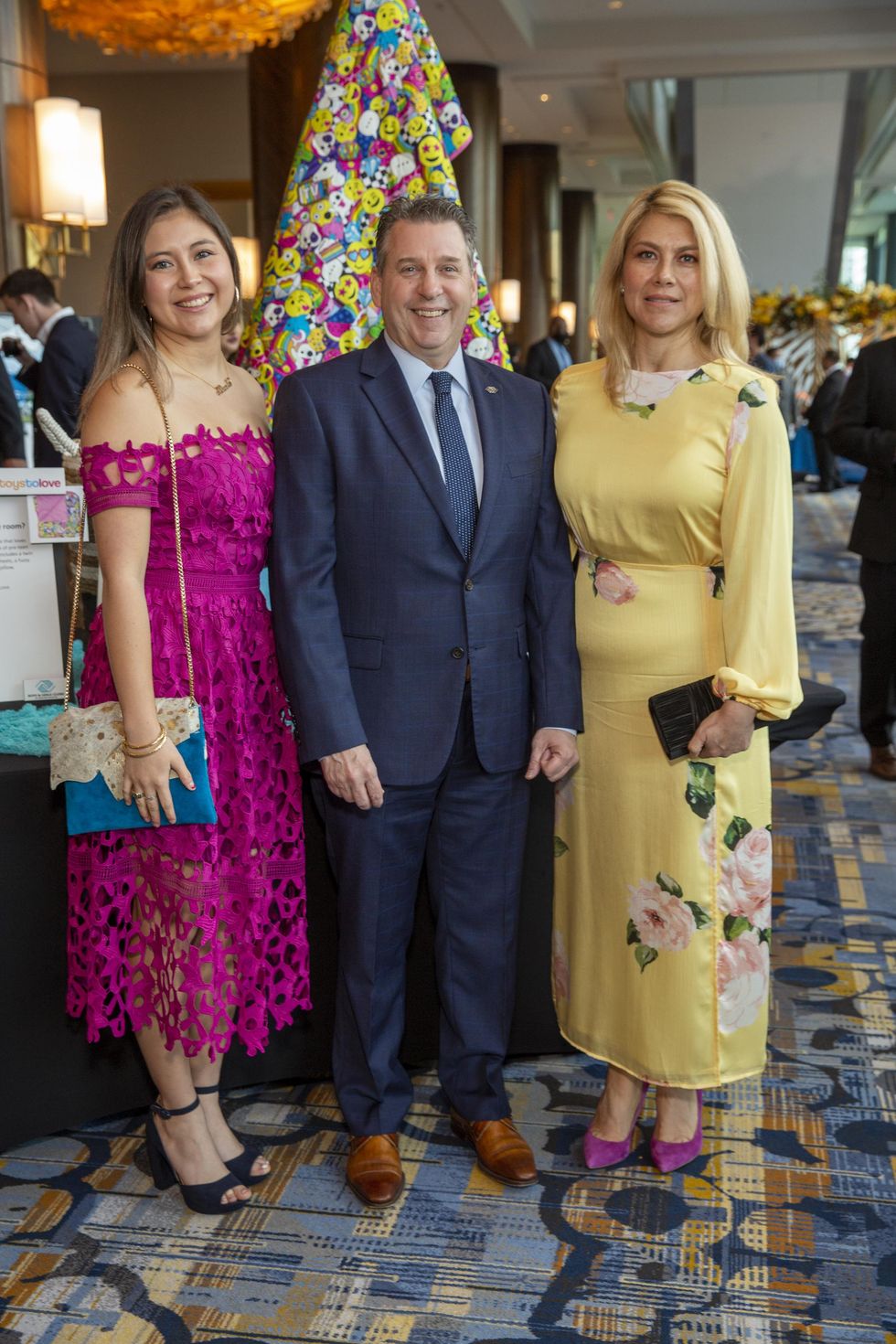 Nicole Hattery, Kevin Hattery and Erica Hattery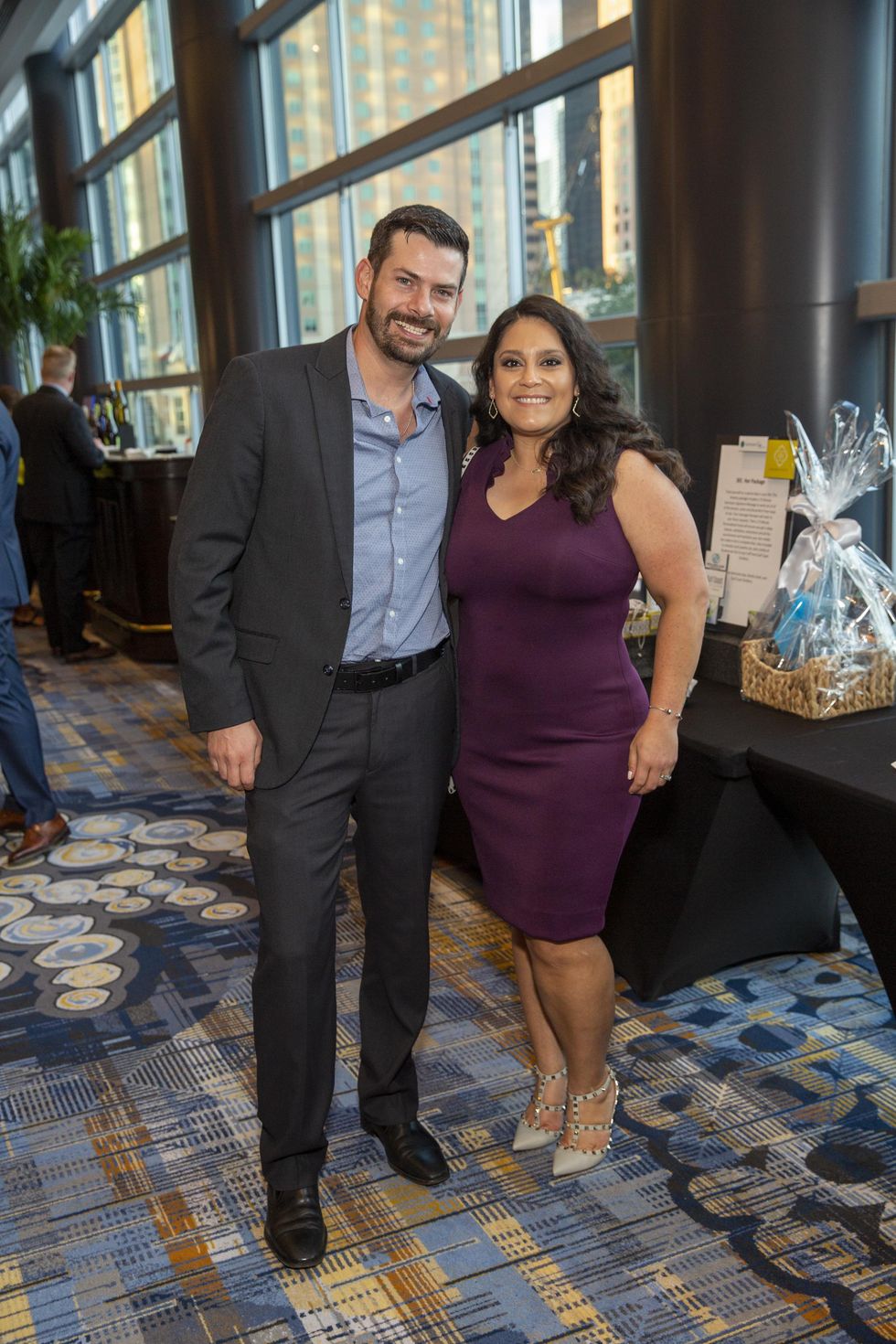 Gibran Calvillo and Rikki Berruete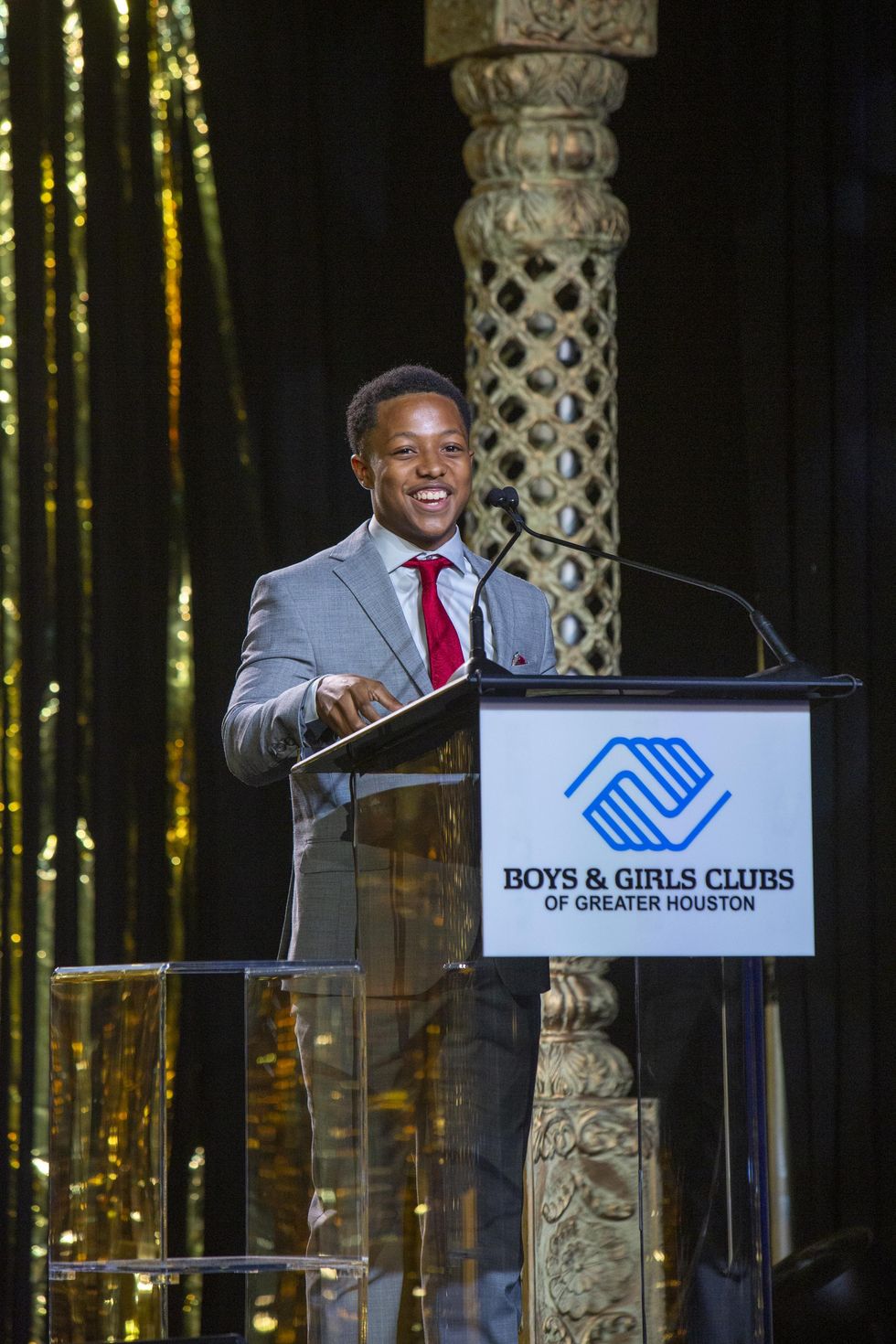 Robert Ellis, Julius Young Youth of the Year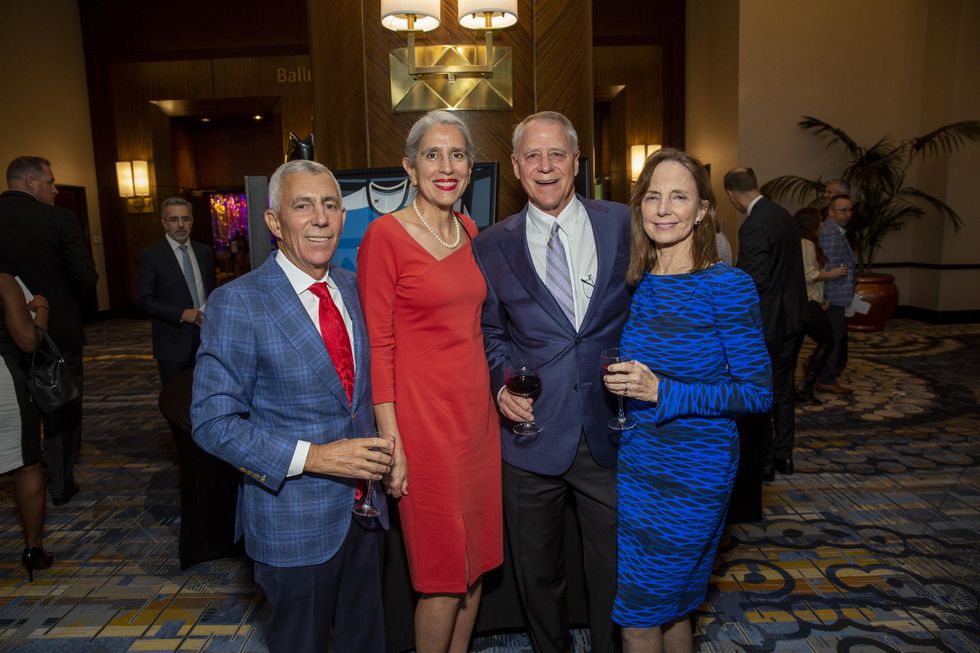 Matt Khourie, Georgette and Doug Lockwood, and Carolyn Khourie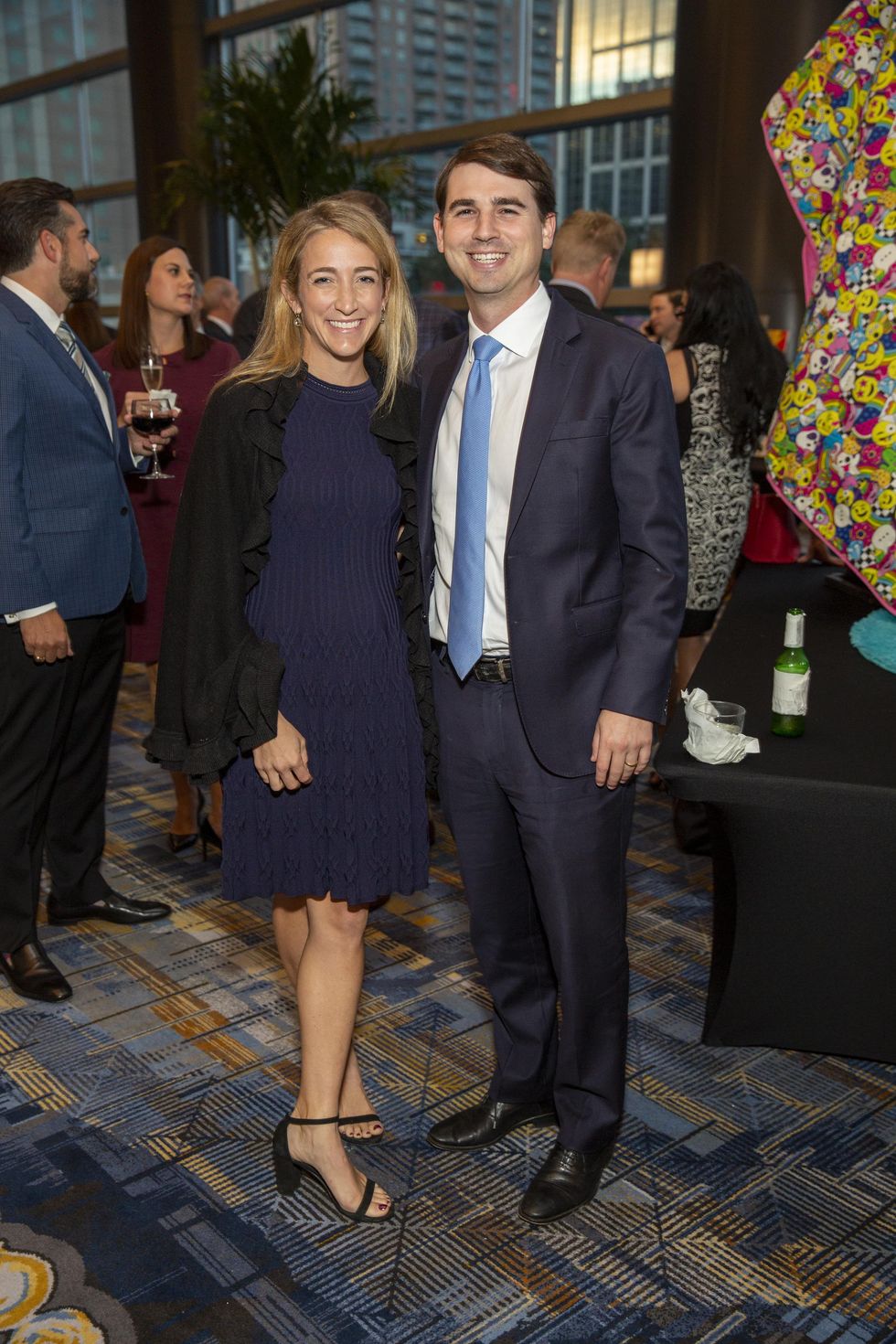 Ashley and David Bilger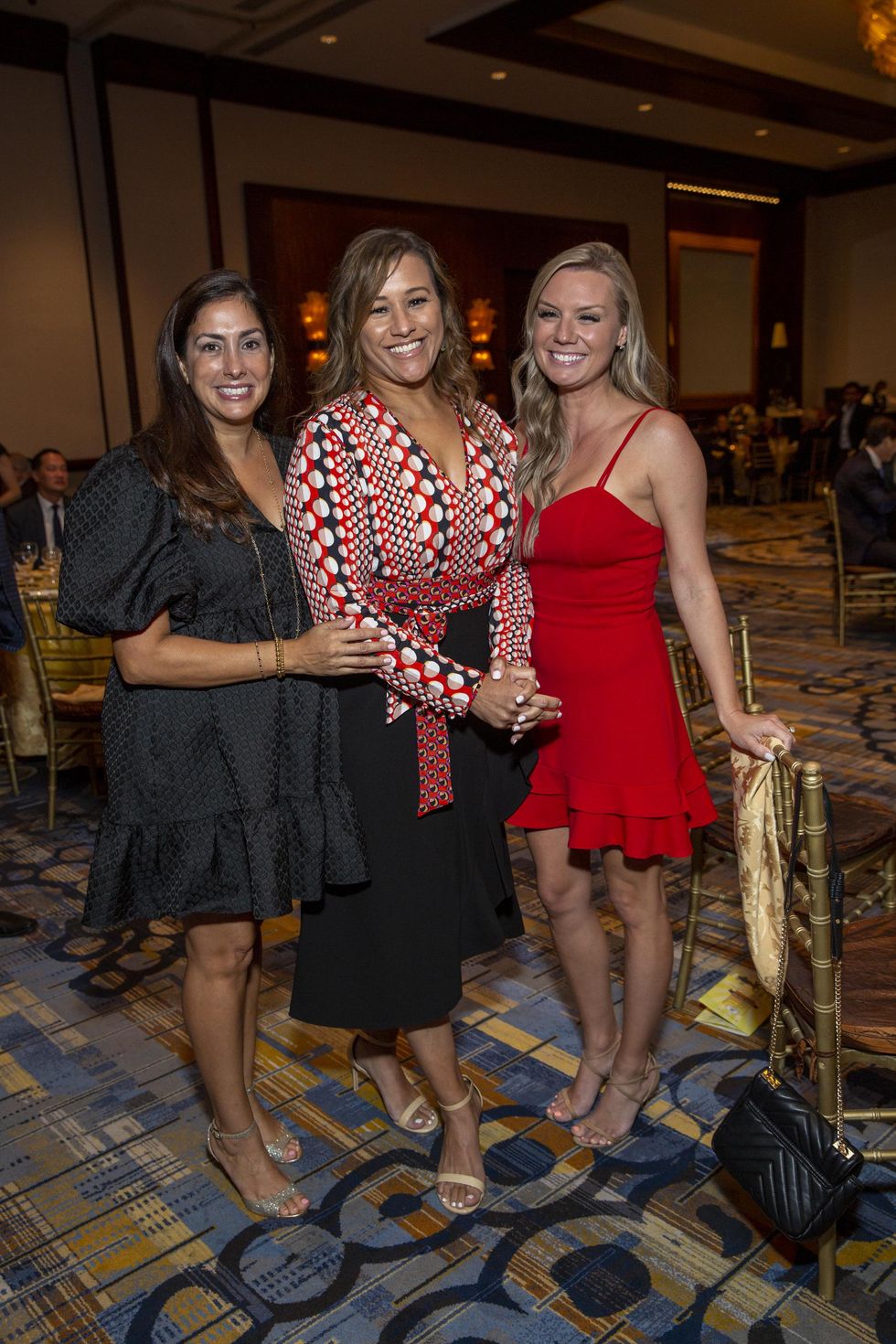 Alexa Burrow, Jen Garaghty and Paula Gonzalez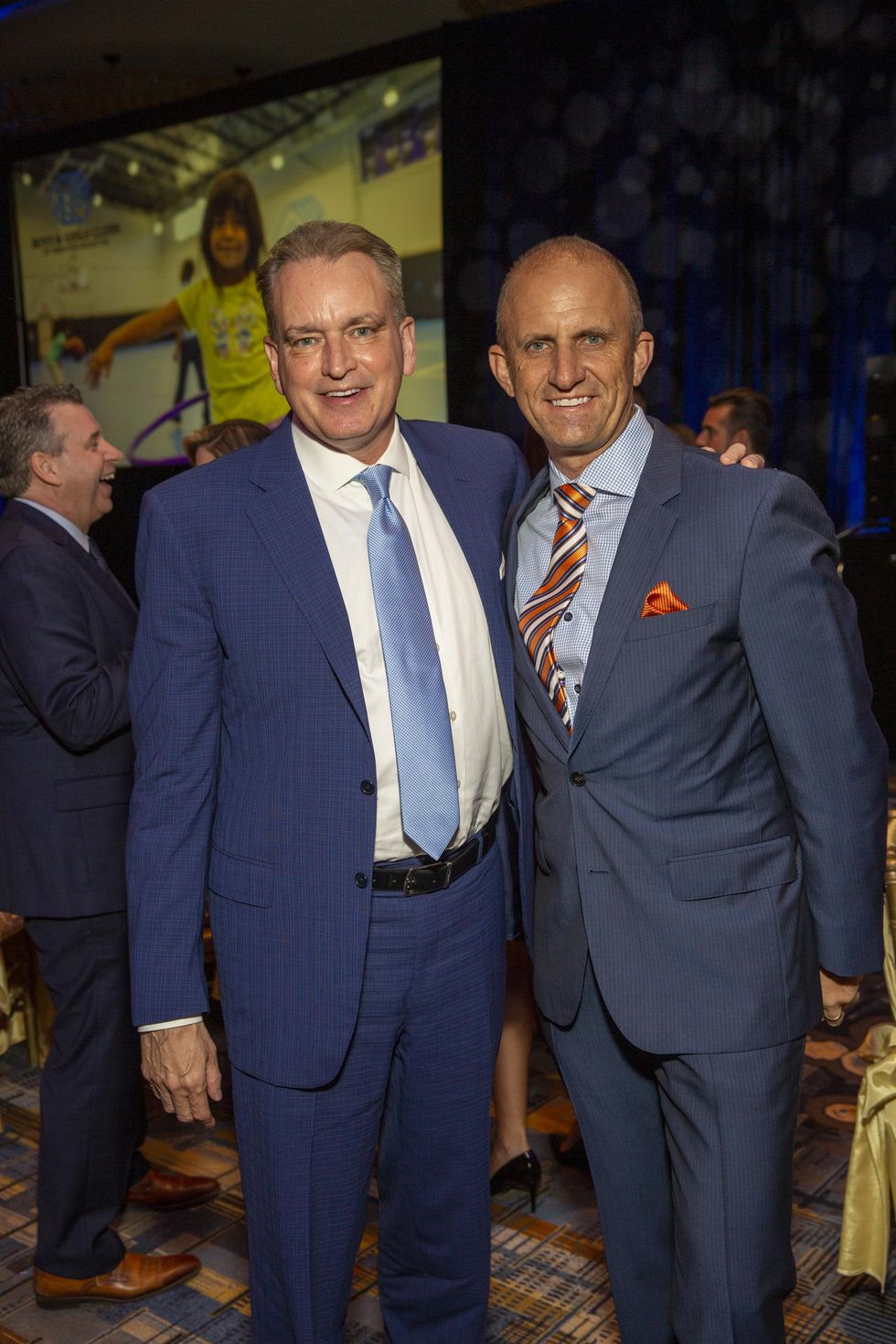 Bill Goetz and event chair Greg Keller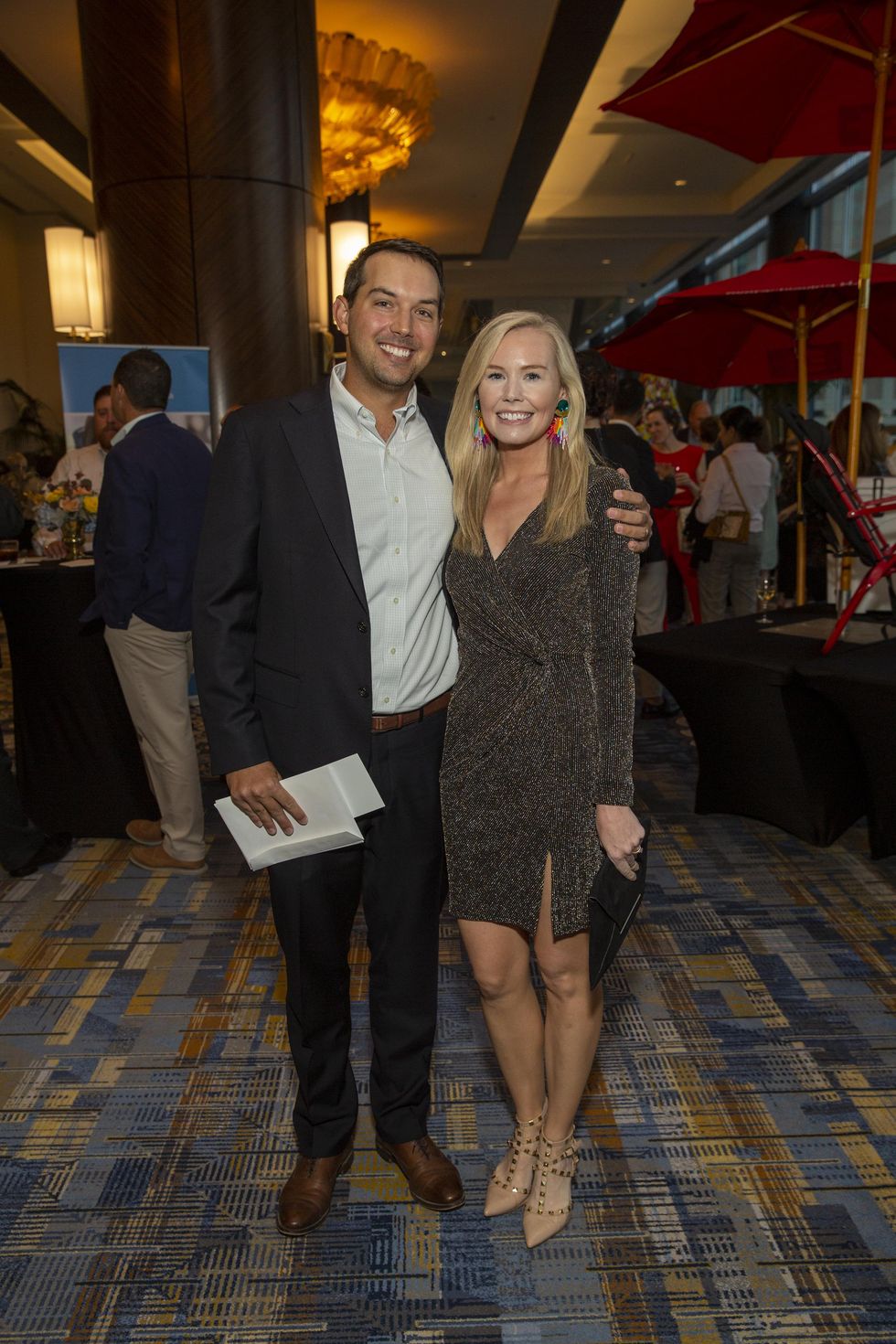 Michael and Allie Walton
Beth and Craig Lieberman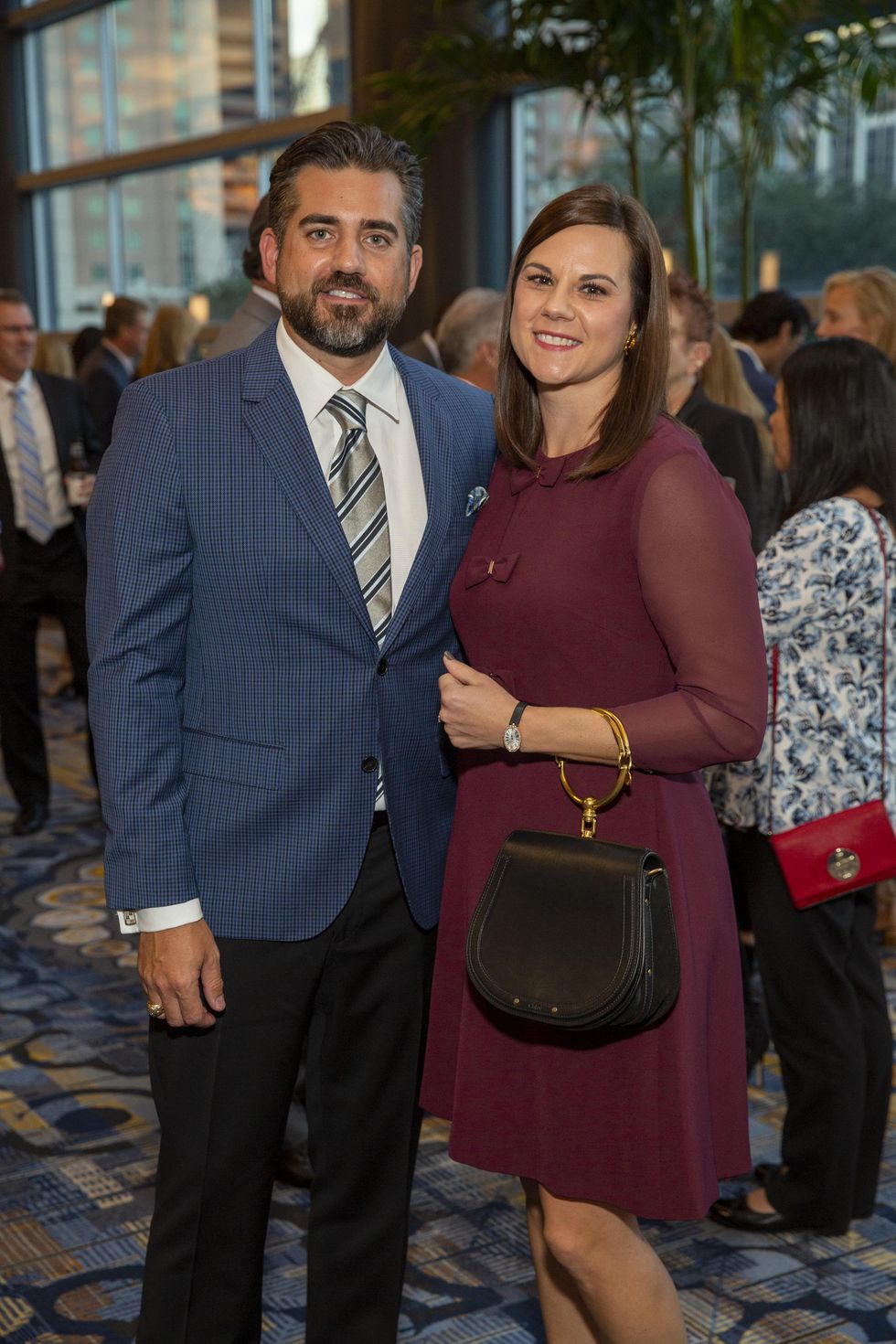 Chris and Tiffanie Reina
Related Articles Around the Web
People + Places