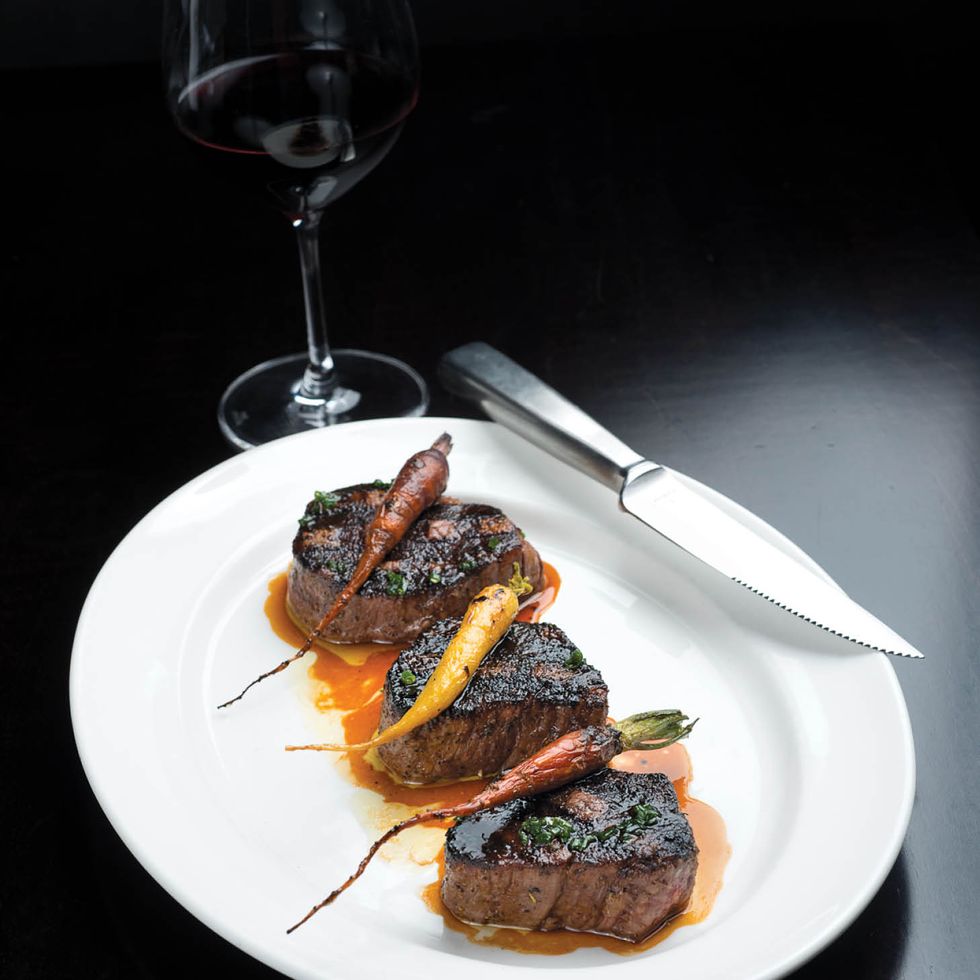 Red meat is never not a trend in Texas — but these days, it's as popular as ever, thanks to a new crop of stylish restaurants that seek to reinvent the steakhouse experience.
---
In addition to Doris Metropolitan and Mastro's, both welcome and recent additions to the scene, there will soon be Guard and Grace. The Colorado-based concept is set to open its first location outside of Denver, in a two-story space inside Houston's newly reimagined One Allen Center, in the heart of Downtown.
Expect a modern and airy feel similar to that of its flagship location, which is helmed by chef-owner Troy Guard — whose background includes stints in Hong Kong, Tokyo and New York, and who has opened several restaurants spanning genres inspired by his travels. Find charcuterie and oysters galore, in addition to steaks served in portions from 4oz. all the way up to Texas-sized.
Houston's Guard and Grace won't arrive until next summer — but, until then, there are plenty of other appetizing options on Houston's steakhouse menu.
Food+Travel