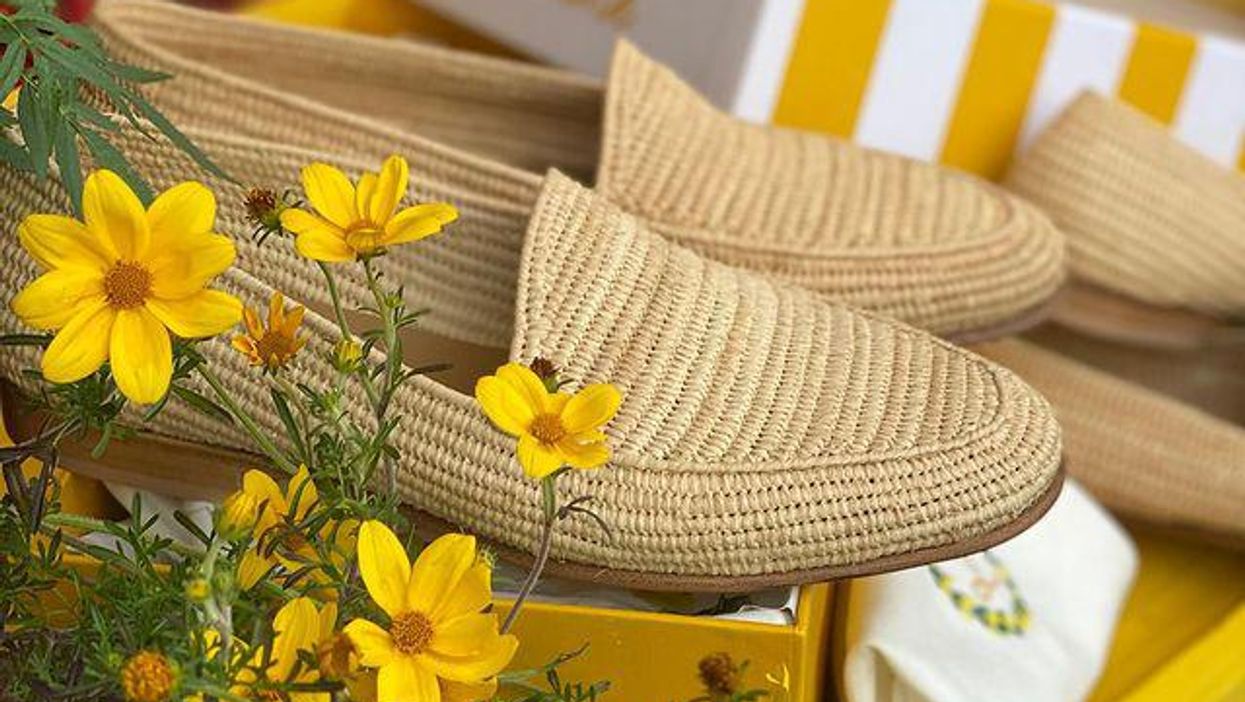 SOUTH FLORIDA-BASED Italian shoe line Concetto Limone will make its Texas debut at a cocktail reception at Valobra Master Jewelers (2150 Westheimer Rd.) on Thursday, April 29 from 5-7pm. The evening of "All Things Italian" will transport guests immediately to the coast of southern Italian as they sip on Italian wines, Aperol Spritzes, Negronis and Limoncellos while feasting on an assortment of Italian hors d'oeuvres from Houston's beloved Tony's. Invited guests will have the first glance in Texas on the Concetto Limone line and the opportunity to purchase unisex styles on Thursday evening and all day Friday at a trunk show at Valobra.
Drawing inspiration from across continents, cultures and generations, and from the chic style of Palm Beach and the Amalfi Coast, Concetto Limone is the quintessential footwear choice for the discerning individual's resort attire. Concetto Limone is a Miami-based luxury house that specializes in the micro-production of artisan footwear and designer goods. With world-class craftsmanship, advanced production methods, and an array of rich materials, Limone creates proffers impeccable design that elegantly infuses historical motifs with a modern sensibility.
In February of 2020, Concetto Limone, led by Houstonian Marcus Spagnoletti and Matthew Chevallard, launched its first line of unisex products, the Limone Loafer, in the Miami Design District.
The hand-woven natural raffia loafer loafers and mules are meticulously sewn together by hand by master craftsmen and craftswomen with a distinct design language. Raffia is made from the segments of the leaves on the Palmyra palm, a tree native to Madagascar that offers breathable textile. Each pair is adorned with calf leather lining, a cushioned insole, and natural rubber outsole — inspected and touched by over 12 sets of hands through a production process that ensures that attention to detail and technical innovation is paramount for these statement pieces.
Valobra Master Jewelers has been creating jewelry for 115 years, beginning in 1905 in Torino, Italy as the official master jeweler to the Italian Royal family. Being the fourth-generation master jeweler, Franco Valobra continues this legacy by creating the most exquisite one-of-a-kind pieces of jewelry made in the Houston showroom and offering luxury timepieces to clients and the community. Valobra Master Jewelers, situated in the heart of River Oaks in Houston, also has locations in New Orleans and Lugano, Switzerland.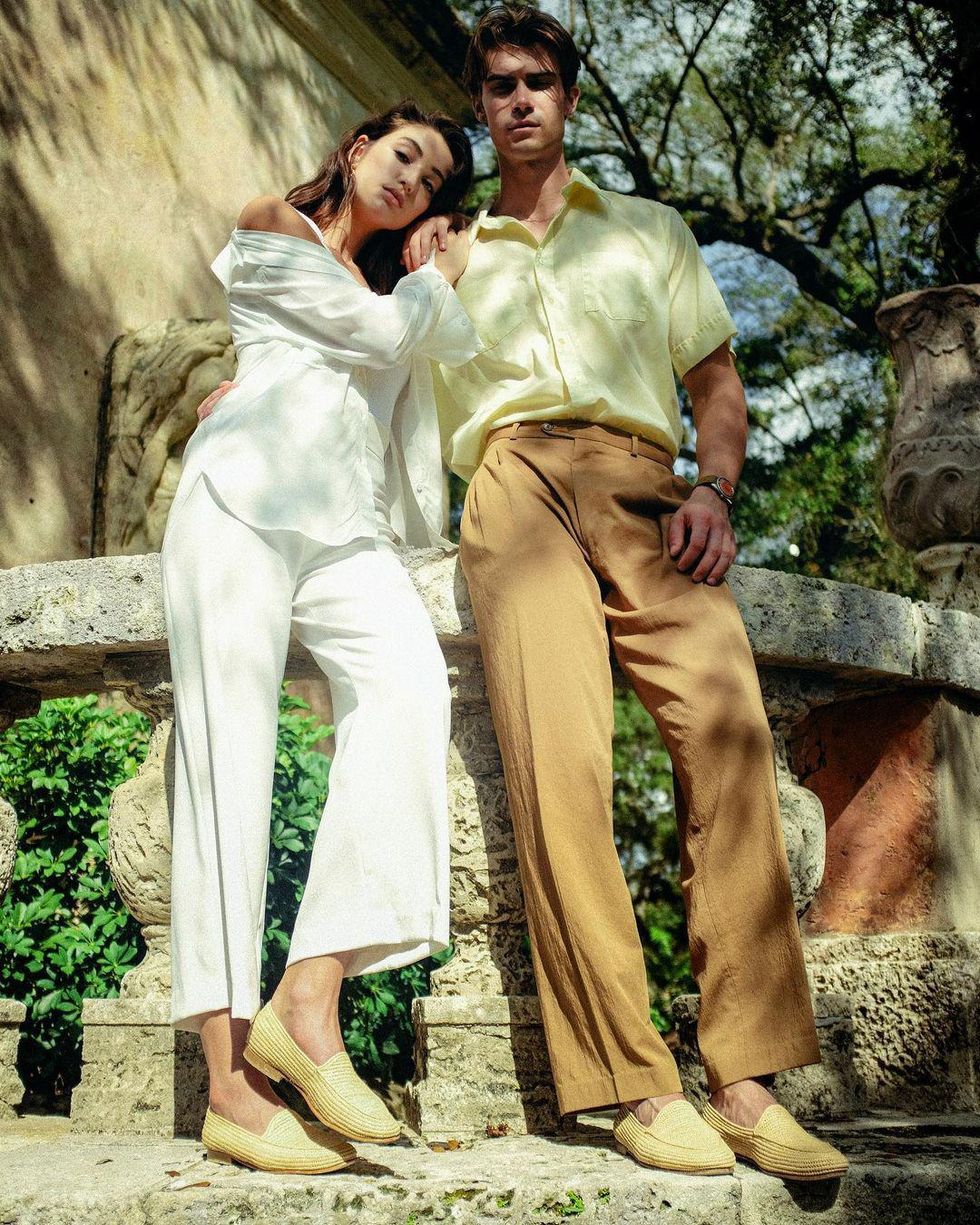 Related Articles Around the Web
Style
IN A TIME of bold optimism and goodwill, the next Houston boom is beginning! Meet the icons who have helped get us here — and the bright stars lighting the way forward.
Food Culture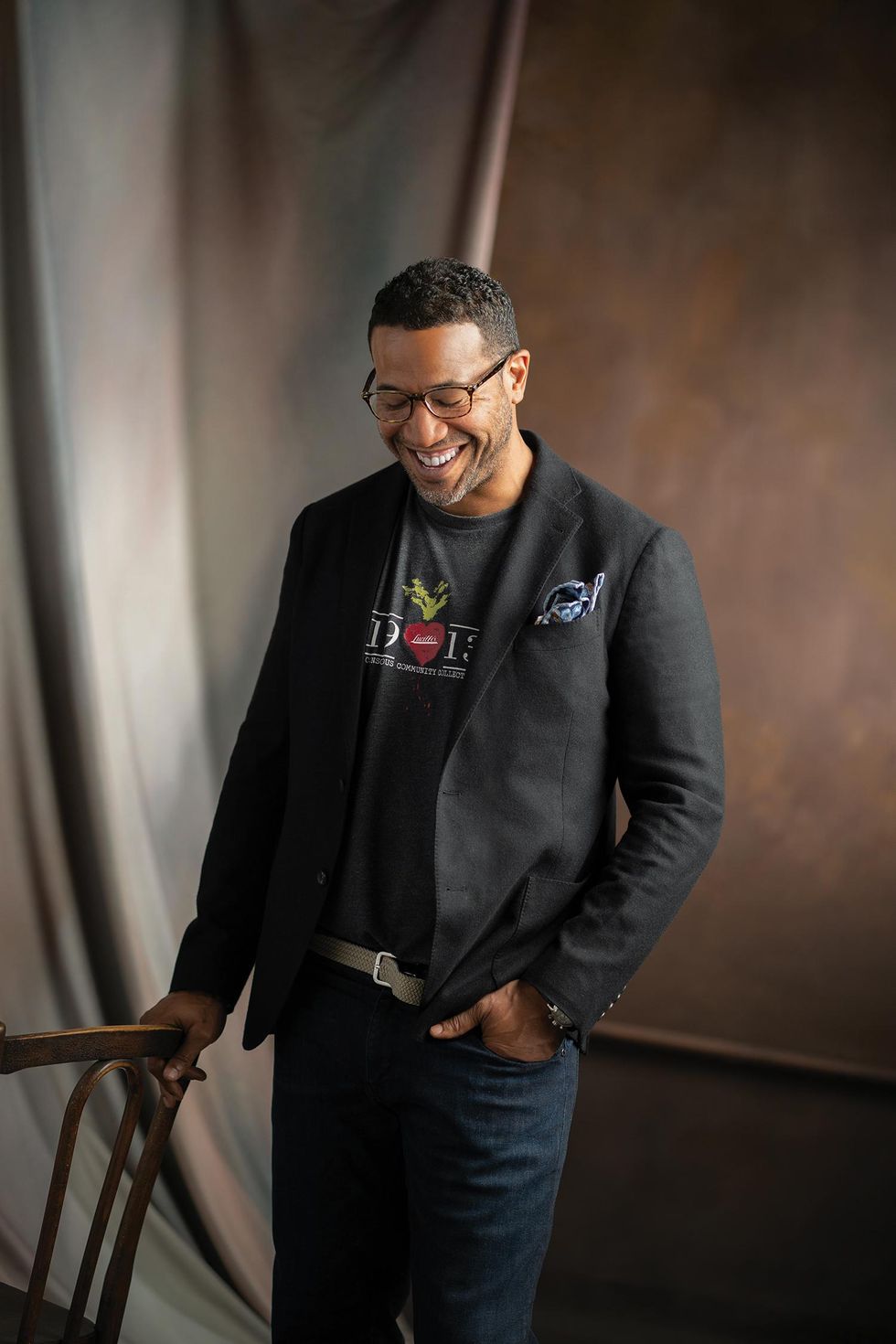 Leader CHRIS WILLIAMS When Covid shut Houston down, Chris Williams, 42, parlayed his anxiety into action. His Museum District restaurant Lucille's made enough via takeout to not only retain 75 percent of its staff, but also to deliver meals to frontline workers and to the elderly in low-income areas. The effort evolved into the nonprofit Lucille's 1913. To "get to the root" of food insecurity, Williams says, the org has added initiatives like a self-sustaining farm and a culinary-arts education program. Williams also announced that he and biz partner Dawn Burrell will roll out several new concepts soon, including one in Canada.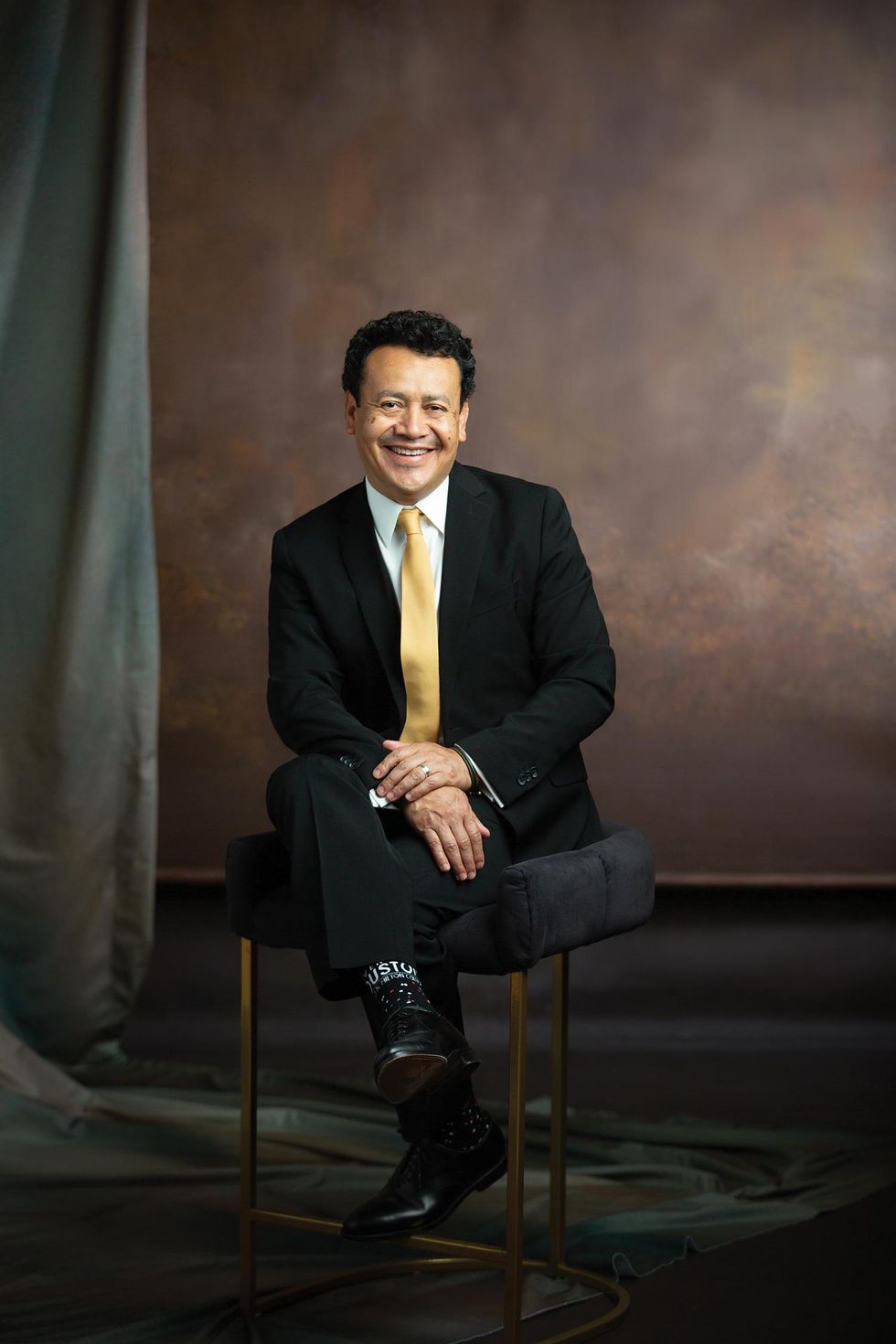 Legend HUGO ORTEGA James Beard winner Hugo Ortega's backstory is well known: He began as a dishwasher and busboy at Backstreet Café, owned by Tracy Vaught, working his way up to exec chef and eventually marrying Vaught, with whom he opened several other restaurants such as Hugo's, which turns 20 next year. Now, Ortega wishes to pay it forward, funding scholarships to HCC's Culinary Arts program, which will soon bear his name. "My time at HCC was so special and important to me," says the alum, "and it means a great deal [to assist] others looking to find their dream and follow their passion. … It is a wonderful addition to my American dream." Ortega and Vaught are currently cooking up a fifth restaurant, Urbe, in Uptown Park — a hush-hush project that will, unsurprisingly but deliciously, celebrate Mexican food. "I hope my legacy will be that I tried to honor my homeland by cooking its food as honestly and as well as I was able," he says.
Medicine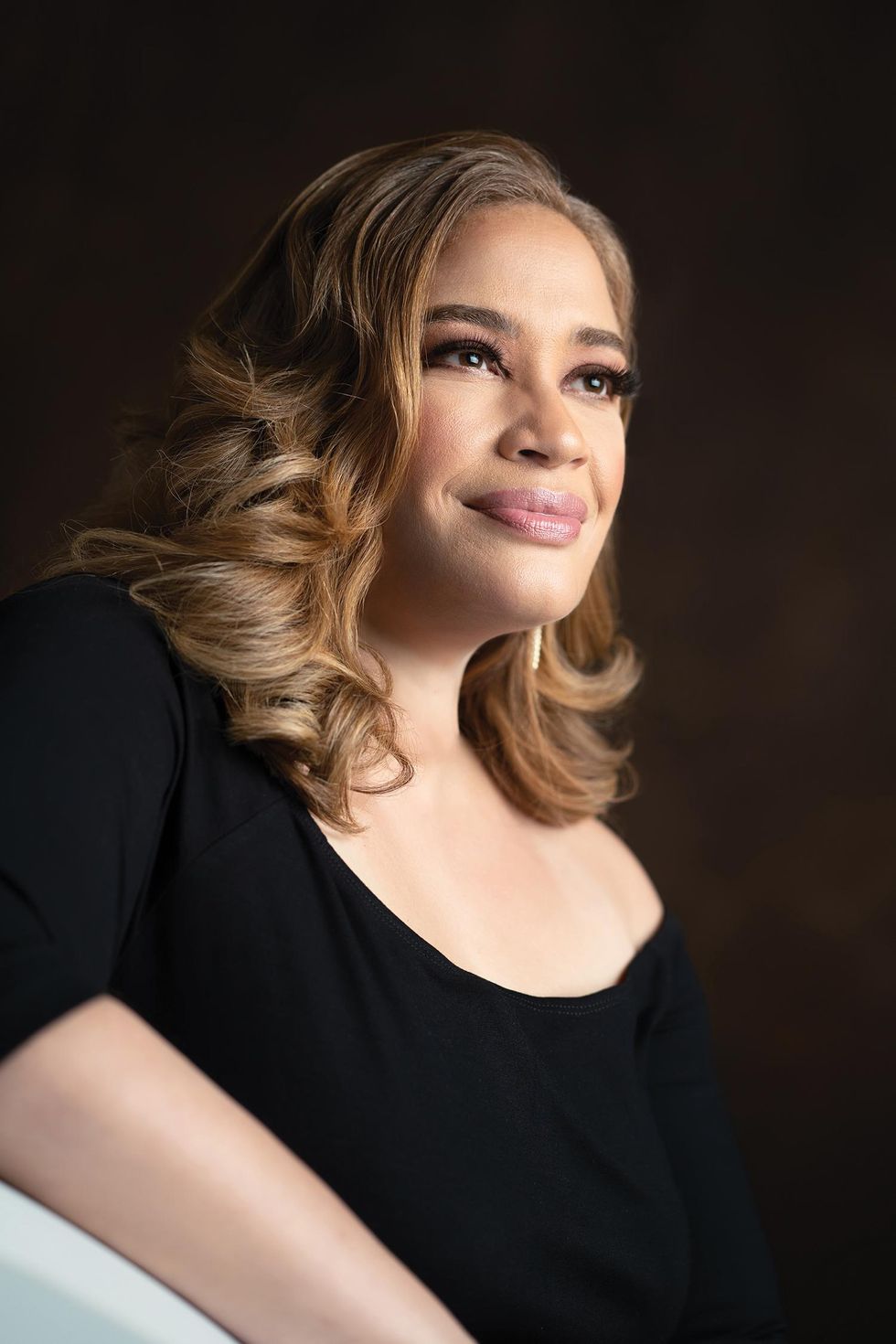 Leader LeChauncy Woodard Solari One of the brightest lights among the impressive constellation of faculty at the new UH College of Medicine is physician LeChauncy Woodard Solari, a busy mom of two teens who grew up in the northwest Houston neighborhood of Acres Homes and is eager to give back to her community and others like it in the city. She was drawn to the school's mission to address both the dearth of primary-care physicians in the city and "tremendous health disparities" in many communities of color. "We have to fill the void," she says. "We have to care for the underserved." That the med school's first class of 30 students is diverse — not only in terms of race and culture, but also considering factors like urban vs. rural backgrounds — is key. "Communities have to see themselves reflected in their doctors. You have to build trust." She adds that the Covid crisis, which has hit the school's target communities especially hard, has "strengthened our resolve and our focus." Among her initiatives: Helping develop contact-tracing protocols, and empowering the Black community with information and encouragement about vaccines.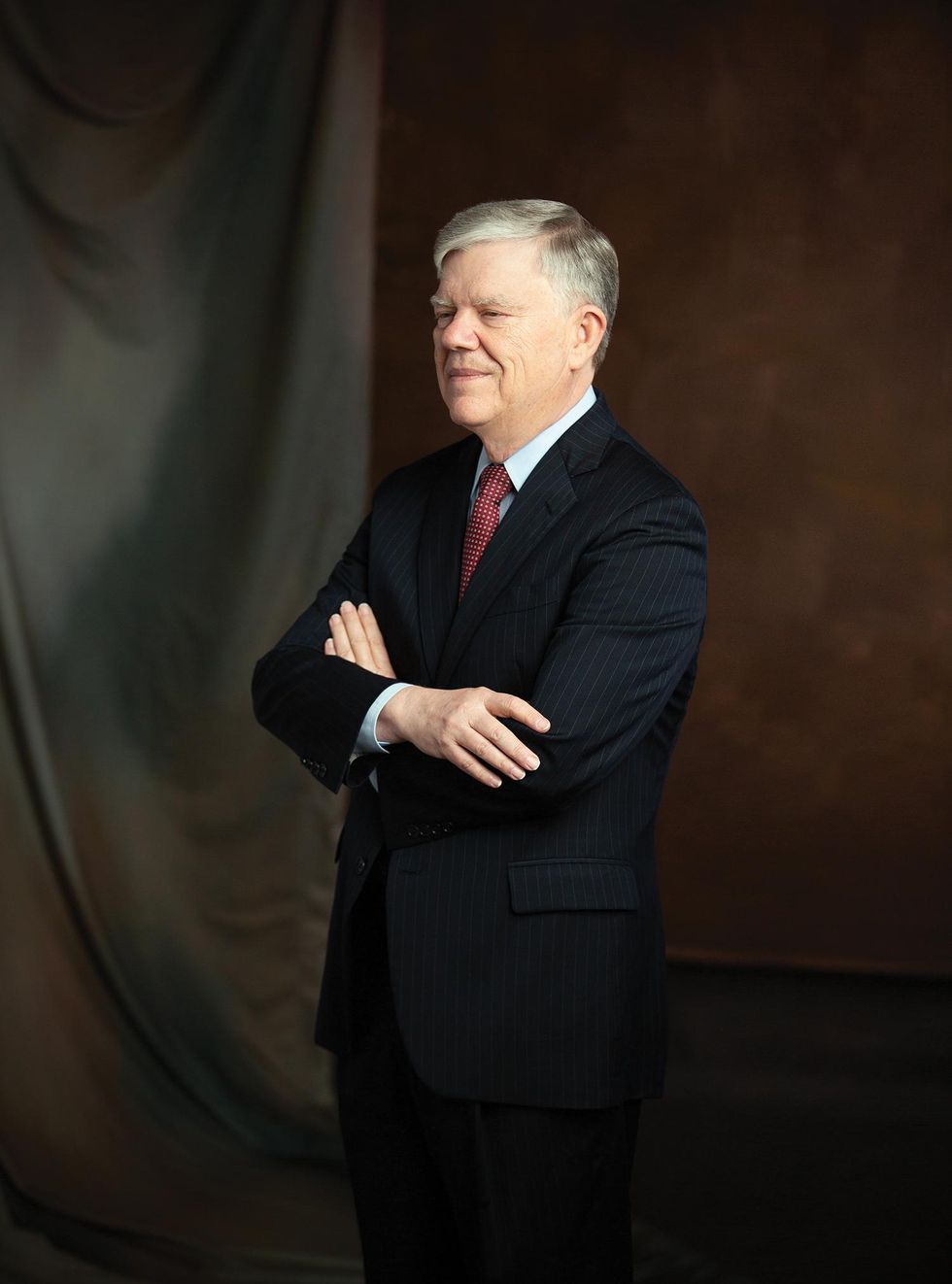 Legend Stephen Spann The University of Houston College of Medicine's inaugural class began its journey in August, on a path to change the face of Texas' healthcare system. Stephen Spann, its founding dean who previously held posts at Baylor College of Medicine and UTMB, has taught and practiced medicine in resource-poor countries in Latin America and around the world, intimately learning the importance of a robust primary-care infrastructure. "Well trained primary-care physicians can resolve 85 to 90 percent of their patients' problems," he says. Texas ranks 47th of 50 in primary-care physicians per capita, but with a focus on family medicine, UH is poised to drastically affect that ratio. Spann cites a 19.3-year difference in life expectancy between Harris County's healthiest and unhealthiest zip codes; he says 80 percent of preventable disease and death in the U.S. is related to "social determinants of health" — like housing, food supply and transportation. Spann, an outdoorsman and grandfather of four, will encourage students to "engage and partner" with the community on those issues. "I've applied my experience to [design] the kind of medical school that I believe our state and city need to train the kinds of physicians we need to improve our health and healthcare."
Media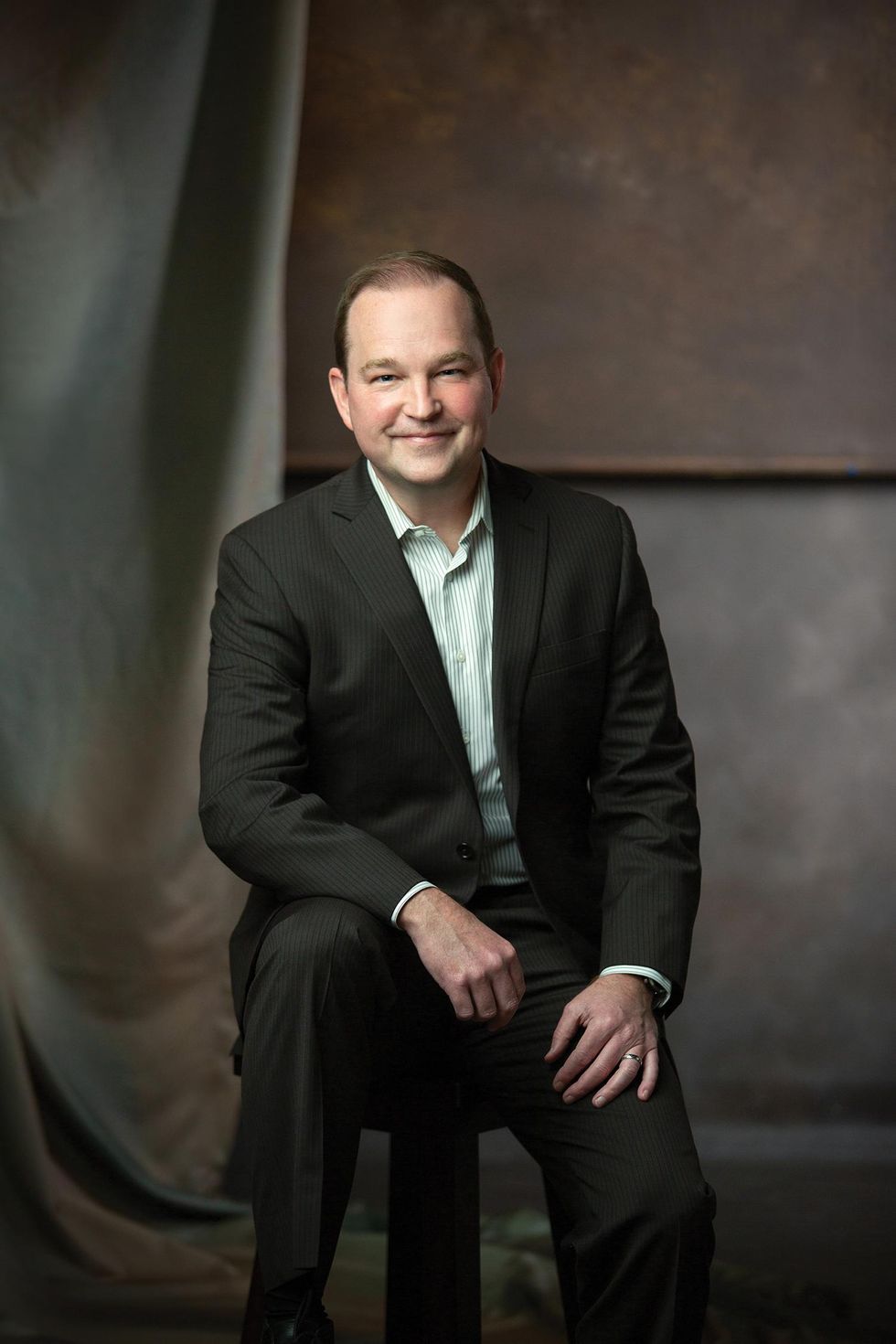 Leader Eric Berger Houstonians are used to dealing with hurricanes — but that doesn't make the start of a new season any less nerve-wracking. Eric Berger, 47, wants to change that. His blog, Space City Weather, "began as a hobby" with pal Matt Lanza when the reporter left his post at the Houston Chronicle in 2015. But then Hurricane Harvey hit. "All of a sudden we had 1 million page views a day at the height of the storm," he says. After its passing, Space City Weather picked up Reliant as a sponsor. The site has garnered something of a cult following for its "hype-free" forecasts, which "cut through the noise, and tell people what we know and what we don't. … When we do sound the alarm on a weather event, our readers take us very seriously." At the start of this year's hurricane season, the dad of two — and all-around space enthusiast who penned the book Liftoff: Elon Musk and the Desperate Early Days, last year — is proud to roll out Space City Weather's new app, which he says readers have been requesting for years.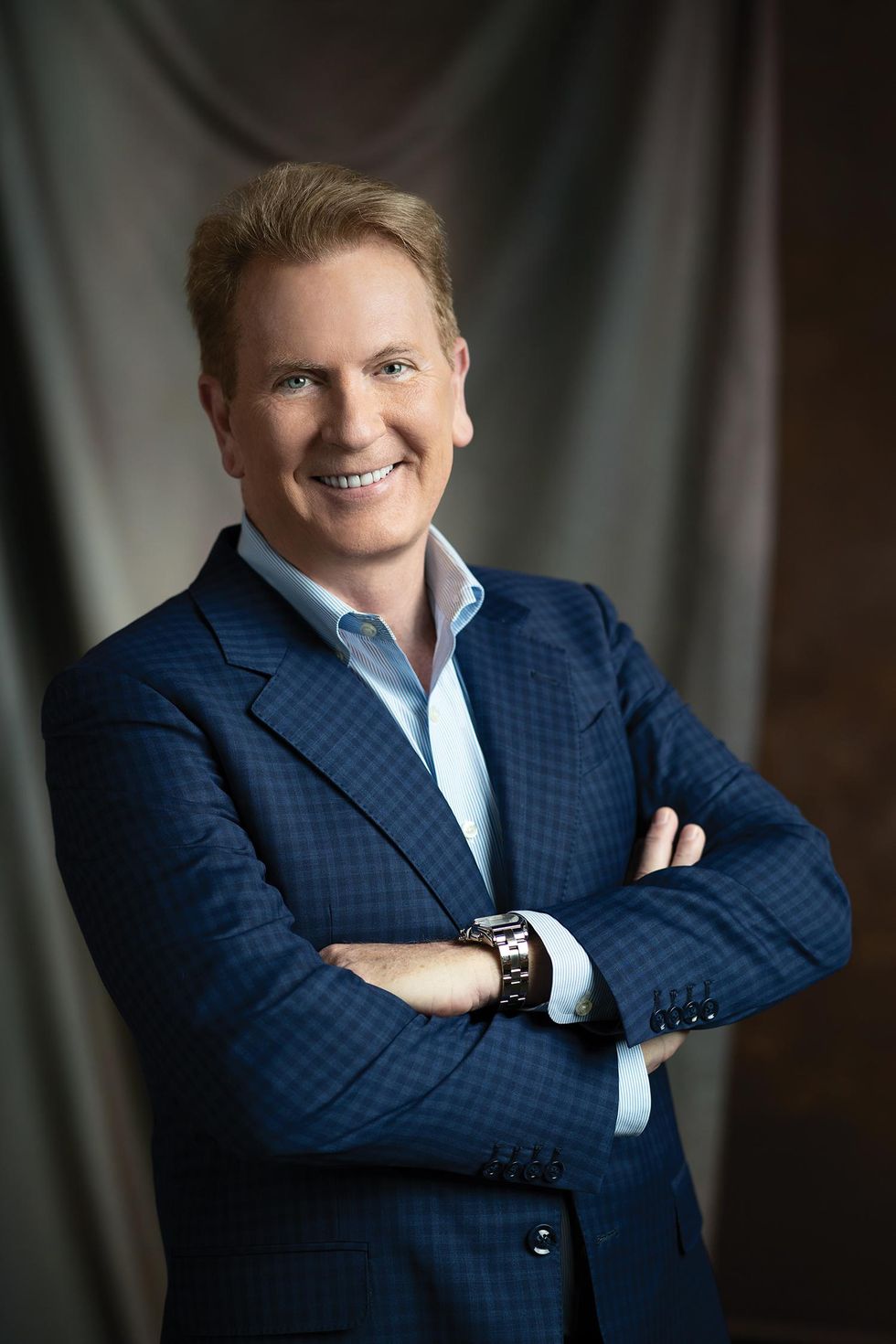 Legend Frank Billingsley In the aftermath of Hurricane Ike in 2008, before residents were able to return to their homes on Galveston Island, Frank Billingsley pulled off what he calls his "best idea ever." "I flew in the helicopter above Galveston showing people what to expect when they returned home," says the iconic KPRC reporter. "We did four hours of live reality TV that day, with viewers on the phone and me … and my cameraman finding their homes to show them any damage." Stunts like that one — simultaneously informative and entertaining — are why viewers have tuned in to Billingsley's forecasts for the past three decades, through Harvey and crazy ice storms and all the rest. He has also become known for his activism and volunteerism with orgs like The Diana Foundation. "This town is the most giving-back city in the world, and I genuinely am happy to play a role in promoting so many of our great causes."
Real Estate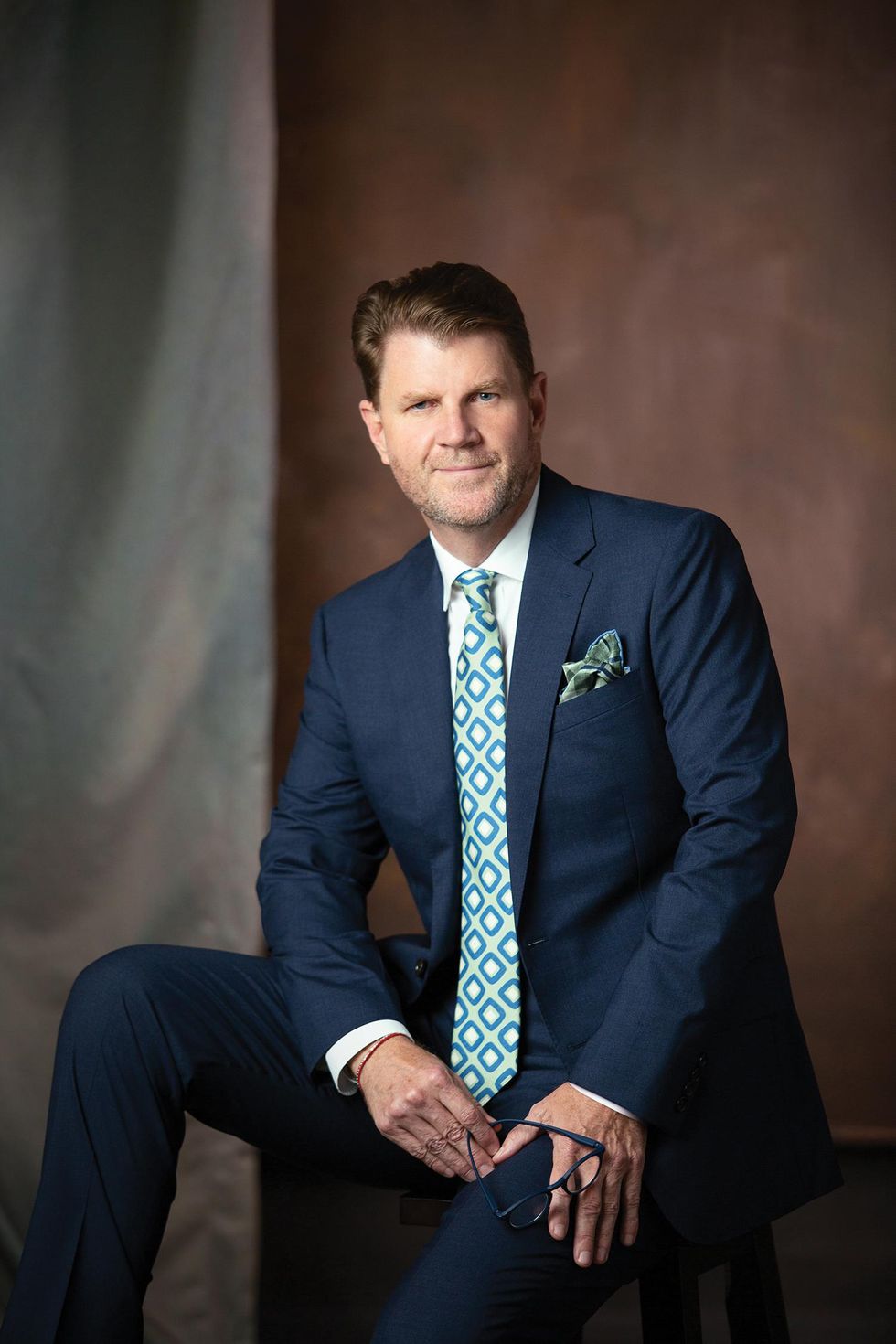 Leader Bill Baldwin "I love Houston and I feel that real estate presents a really hands-on way to make a difference in your community," says Bill Baldwin, whose boutique firm, Boulevard Realty, engages civically with sponsorships, public-private partnerships and many hours of volunteer service. "I've always felt strongly that realtors should be giving back and investing in the communities where they work." Baldwin is also a certified educator for the Houston Association of Realtors and a planning commissioner for the City of Houston, having been the very first appointment of Mayor Sylvester Turner's administration. But it's his day job that keeps him excited. "Buying a home in Houston is a great investment. The cost of living here is still relatively cheap for the world-class city Houston is. And as remote work becomes more common, I think you'll see more people moving here to live, work and play. I see a very bright future for our city."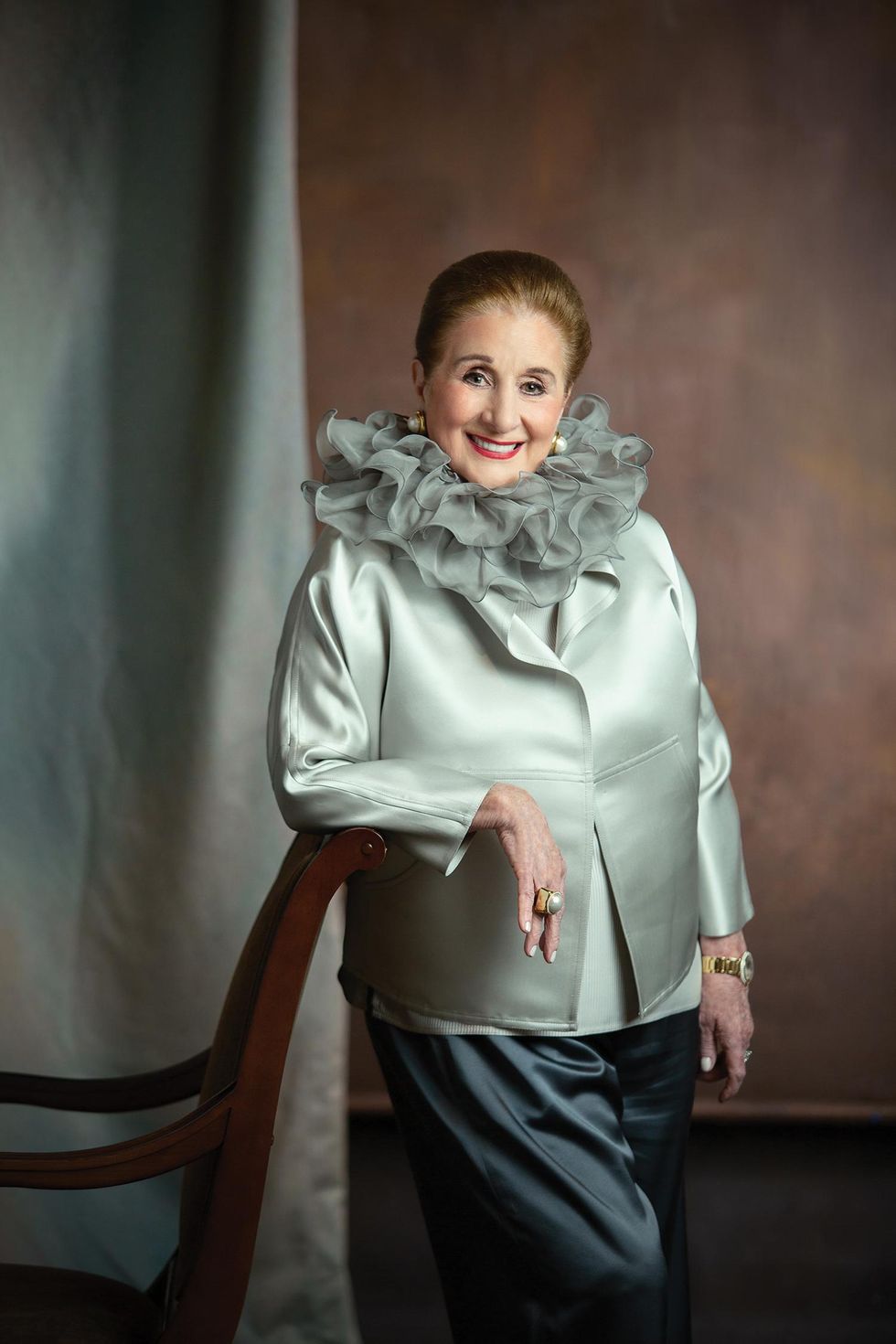 Legend Martha Turner For the last 40 years, few names have been as synonymous with luxury residential real estate in Houston as Martha Turner, a former music teacher from Hemphill who once lived in a mobile home and sold wigs to make ends meet. In 1981, after years as an educator, she started a real estate agency and changed the industry forever. Gregarious and hard-working, she wasn't happy with the notion that her associates would be part-time, partly engaged agents, which was de rigueur at the time. She created a company in which all involved would be committed, knowledgeable pros. It worked — well. Seven years ago, after her firm had logged more than $2 billion in sales, Sotheby's International Realty acquired her operation, renaming it Martha Turner Sotheby's International Realty. "We are the jewel in their crown," she once told a reporter proudly. Turner continues to engage the city as a philanthropic leader, with particular interests in healthcare, women's needs, the arts and education; she's been a major donor to the United Way for 20 years.
Style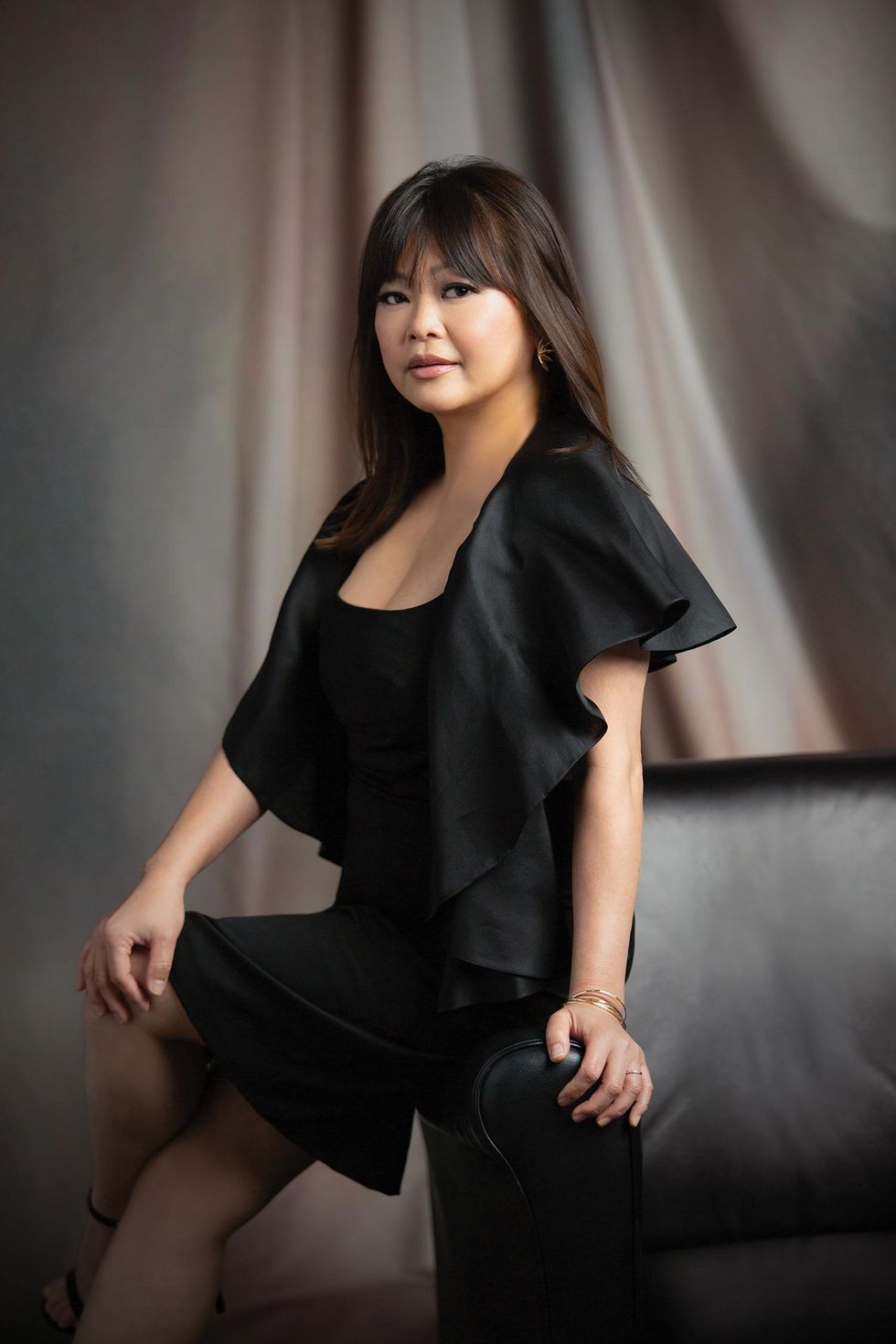 Leader Chloe Dao More than two decades ago, Chloe Dao brought the national fashion spotlight to Houston, winning season two of Project Runway and choosing Rice Village, rather than New York or L.A., as the site for her boutique. "I might have been the only boutique [in Houston] showcasing my designs and supporting local small artists and fashion designers," Dao says of that time. Now, "there are a few boutiques that do that so well," and "the selection is wide, which reflects the [diversity of Houston] I truly love." And Dao herself is continuing to add to the fabric of Houston's fashion scene, having opened a one-year pop-up, which she describes as an "open-concept, design-meets-retail space," in the Heights. A working studio located in the new M-K-T development, it'll focus on made-to-order or custom cocktail and evening attire. "It is a truly personalized experience, and saving the environment, too."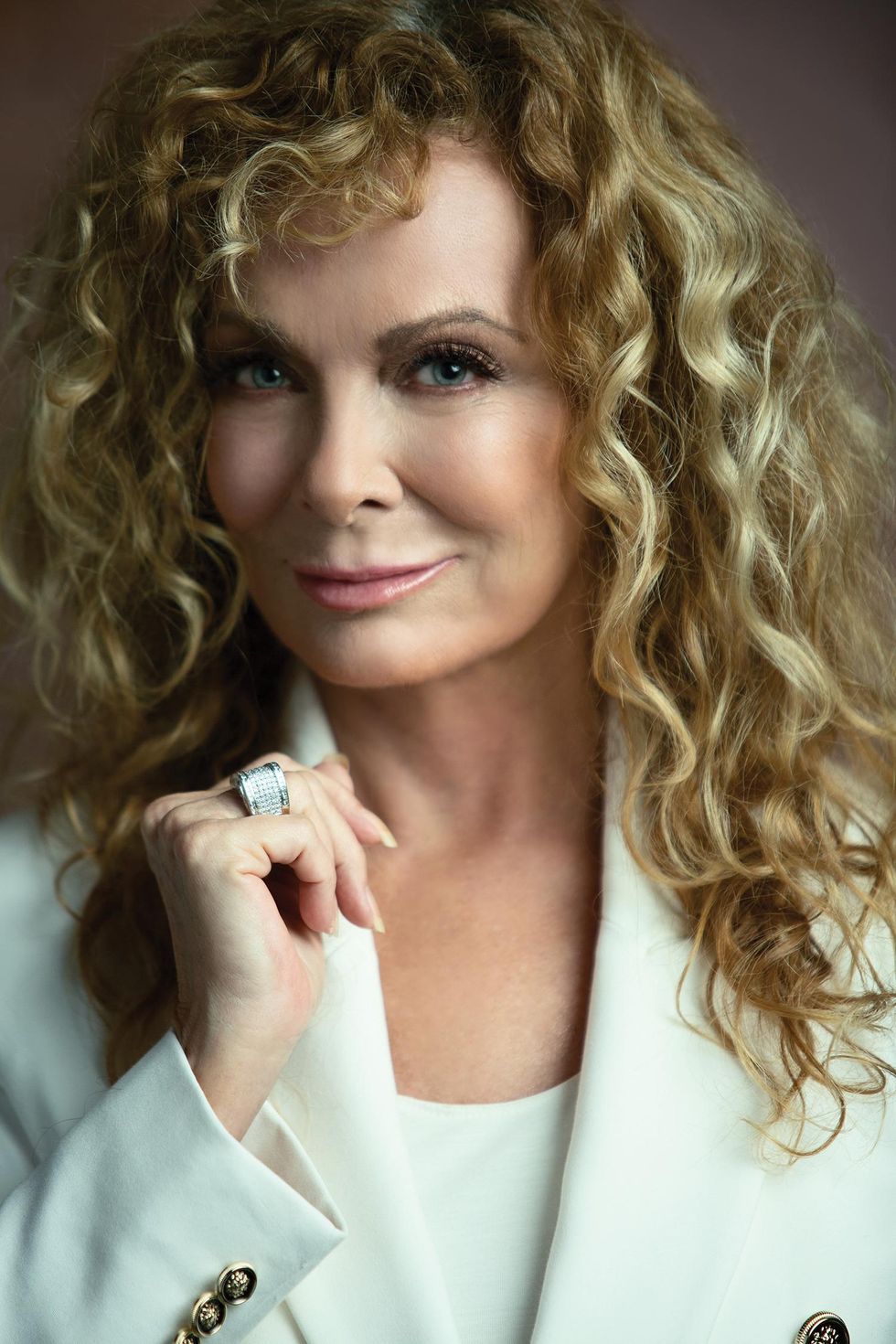 Legend Page Parkes It's been 40 years since a college-age Page Parkes began her model-scout career — by accident. While studying fashion design in Switzerland, she asked eight girlfriends, young black women from Africa, to model her student collection for a competition. She won, but she felt she didn't deserve the credit: "It was the models who won, not me," she says. "The magical part of the fashion business is the model. And they need to be protected. They need to be paid." In 1981 she founded her eponymous agency for models and actors, which at one point had offices in Houston, Dallas, Austin and Miami, where Parkes is credited for discovering a young Channing Tatum, among many other famous finds. In fact, her eye for talent is almost as noted as the business and leadership skills she imparts to the young people she works with, as a byproduct of grooming them as models. Moving forward, the agency will shift focus to more explicitly offer leadership training. "Our youth have been locked up for so long, with no motivation. There's been some damage done. I'd like to help."
Nightlife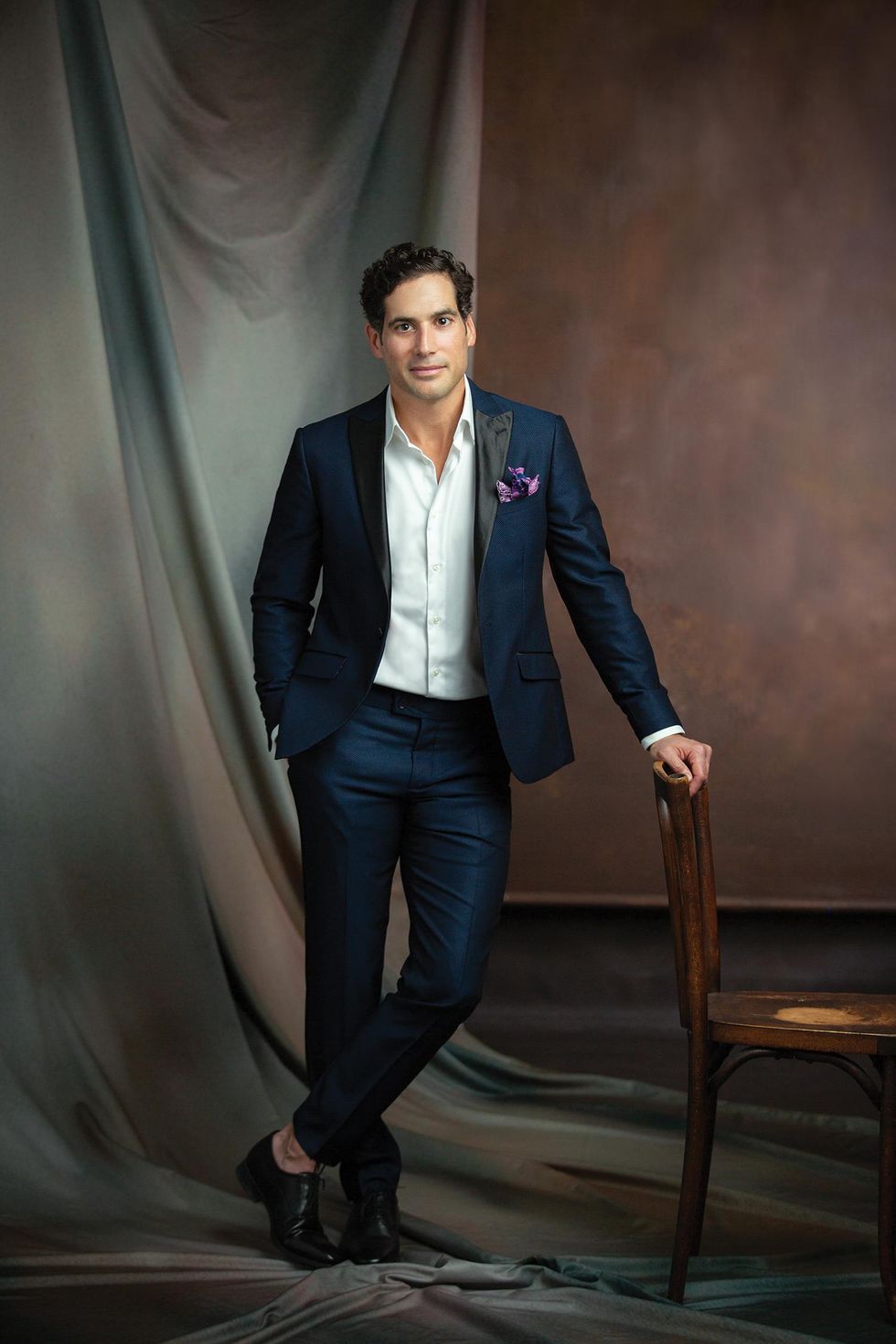 Leader Darren Van Delden When nightlife impresario Darren Van Delden, 45, reflects on the past year, he sees more than a lack of revenue. "There are so many other people and companies in this industry that people may not realize were also hurt by the shutdowns," says a somber Van Delden, who was vocal in his criticism of Gov. Abbott's handling of the Covid crisis. "Our vendors, purveyors, cleaners, valet personnel, DJs… they all suffered greatly." But Van Delden — founder of Union Venture Hospitality, which is behind popular bars like Jack & Gingers and 77 Degrees, as well as yesteryear's hits like Red Door — fostered "an enormous sense of team," and praises his employees for sticking it out and sticking together. After several months of hunkering down at his Highland Village-area home with wife Anna and their two young daughters, Van Delden is revving up for a busy rest of 2021, which kicked off with the opening of the colorful Wonder Bar in Midtown. He plans to open one additional concept in Austin and two in Dallas by the end of the year.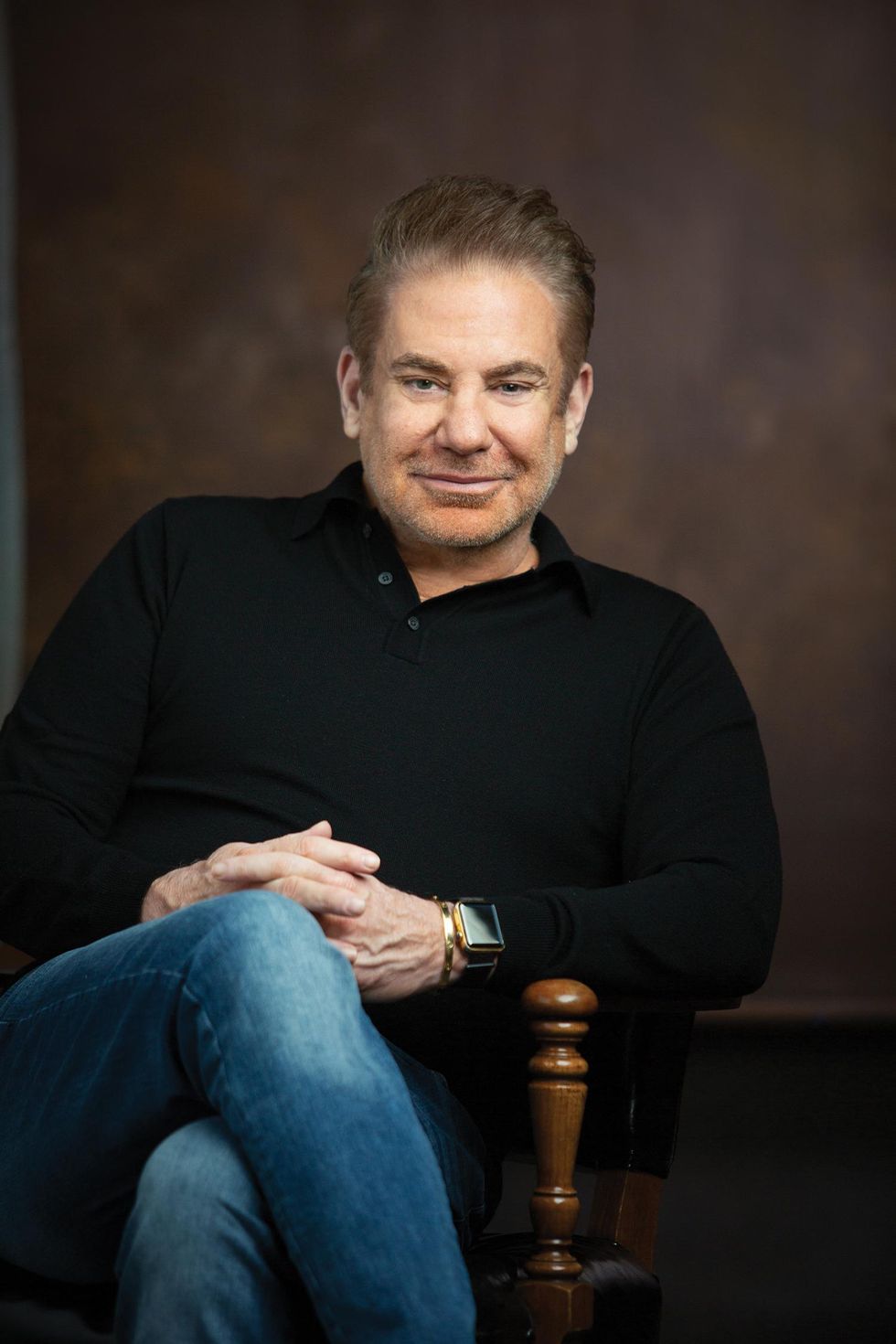 Legend Scott Gertner Three-time Grammy nominee and Houston nightlife institution Scott Gertner opened his new Rhythm Room near Memorial Park in February 2020 after years of searching for the right spot. A couple weeks into its soft opening, the club had to shut down — along with the rest of the city. But Gertner, who during his soulful singing career opened for acts like Elton John and Harry Connick Jr. and also performed regularly at his storied SkyBar & Grille in Montrose, wasn't discouraged. "[During] the small amount of time we were open, we had such an outpouring support from our fans; they gave us positive vibes that encouraged us to fight hard to stay in business," says the HSPVA grad, who dubs Rhythm Room a "Southern hip Creole restaurant" with nightly live music. "The fact that I'm still popular with the in-crowd is rewarding."
People + Places
MY AUNT AND cousin live in Silicon Valley. We go once a year to visit them, and, as you pull out of the airport when you get there, the San Jose skyscrapers in front of you bear the logos of a who's-who of the internet: eBay, PayPal, Adobe, Cisco. It's pretty impressive, out there in California. But, then again, vacations have to be planned around forest-fire season, and Reuters reported that two-thirds of people living in the Bay Area say the quality of life has deteriorated in the last five years, citing homelessness and a rising cost of living as the main factors.
People and companies are leaving — and some of them are coming to Texas. A handful of notable people have said they are making the move to Austin: Elon Musk is going to ATX (they can have him), as did Joe Rogan. Meanwhile, Adam Carolla may come to Houston from L.A. And Hewlett Packard announced in December it was leaving San Jose for H-Town. It's understandable that cool, weird Austin would get its share of interest from newcomers, but smart, industrious Houston seems more poised to be a leading hub of innovation in the '20s, a position we've been in before.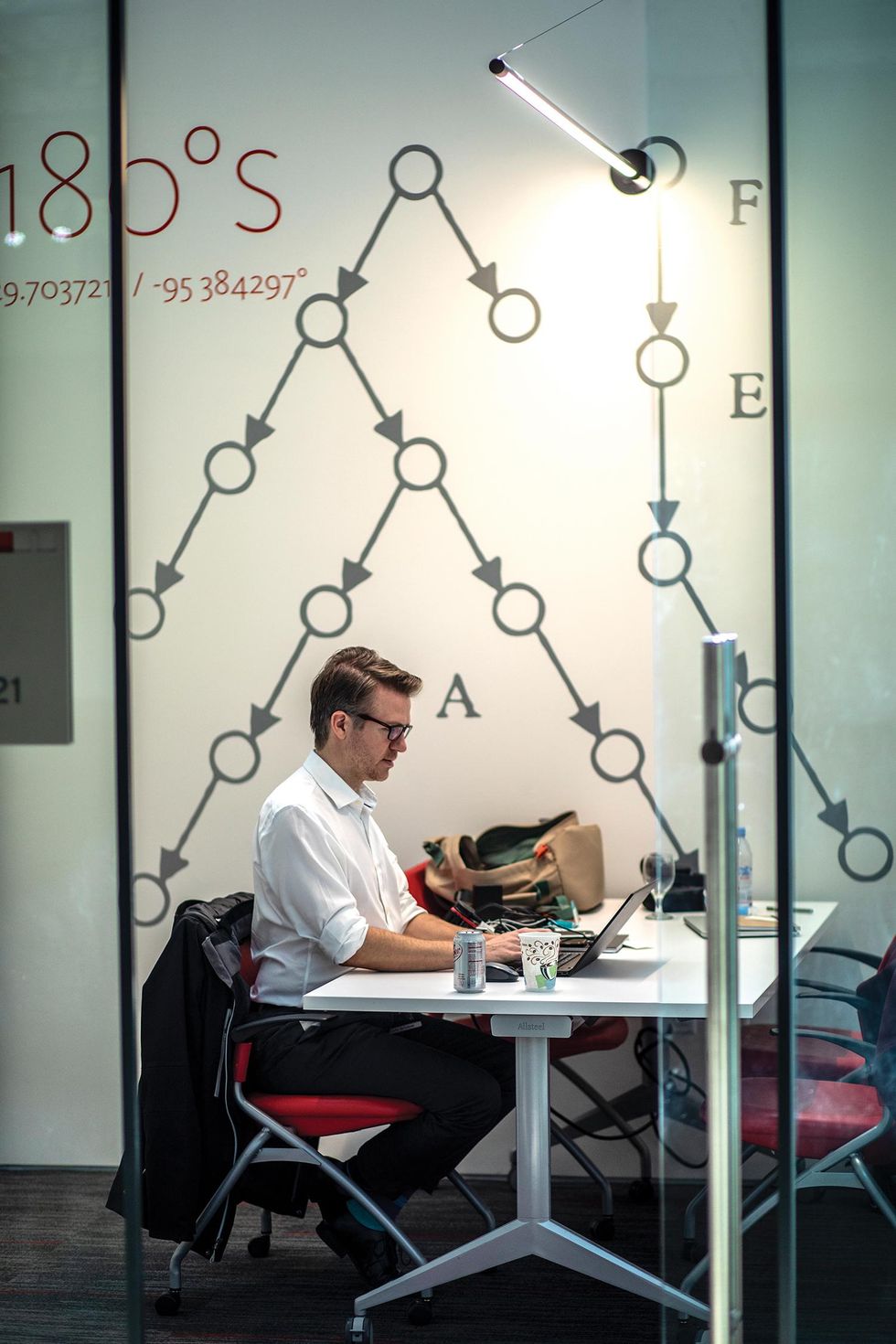 The Med Center's new TMCx facility for healthcare startups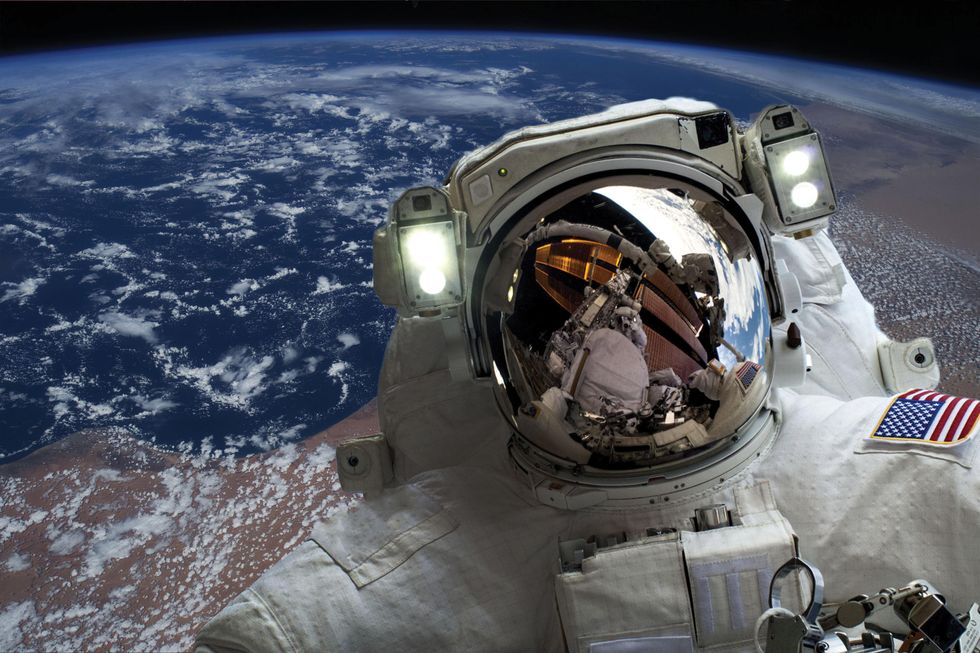 NASA's Johnson Space Center
Houston has a long history of innovation, and its commitment to being a state-of-the-art hub for it in the near future is virtually unmatched.

In a piece about Texas' tech prospects, Bloomberg describes the "Rice Mafia," a group of Rice University tech and engineering graduates who moved to the Bay Area in the '50s and '60s and helped make the region a tech mecca. But, according to recent data, that educated workforce is now staying in Houston. H-Town is home to an above-average percentage of college graduates with degrees in science, engineering and business.
Higher education has helped propel Houston's innovation. Rice donated the land for Johnson Space Center and today is finishing completion on the Ion. As CityBook reported, the Ion is revitalizing a forgotten part of Midtown by anchoring a 16-acre innovation district in a former Sears. The new center is targeting young talent, especially in the STEM (science, technology, engineering and mathematics) fields. Houston, incidentally, has the youngest population of any major city; nearly three-quarters of the population are under 45.
The Ion will provide resources, educational programs, corporate partnership opportunities and physical workspaces for emerging startup businesses. It was announced recently a major tenant will be Microsoft. The Ion will be connected directly by rail to the Amegy building in Downtown, home to two tech "incubators"— The Cannon and Launch Pad, operated by the Downtown Development Authority.
But, it's not just in technology that Houston can lead. We are also the nation's energy capital. With the world focused on clean energy, Houston can and should lead in its development. In an interview in Houston Business Insider: The Metro Region's Official Economic Development Guide, produced by the Greater Houston Partnership in conjunction with CityBook, Bobby Tudor, president of the Partnership, spoke about why Houston is in the best position to lead this transition. "We have people who understand energy systems, who understand the dynamics of energy and power," says Tudor. "It's an area where Houston has a lot of the talent." The business community is quickly becoming partners. Kinder Morgan, a major traditional oil and gas company headquartered Downtown, announced recently it has formed a new Energy Transition Ventures group to pursue commercial opportunities emerging from the low-carbon energy transition.
According to a report by the Greater Houston Partnership, venture capital investment has nearly tripled in Houston over the last five years. Of that investment money, Houston is above average in clean energy deals, which overtook oil and gas in 2019 to become Houston's third most funded tech vertical.
A third axis of innovation is Houston's medical, oncology and life science research. The Med Center, the largest in the world, is already home to 300+ startups, and in 2022 TMC3 will open in the Medical Center. A 37-acre life science complex with research centers, multi-disciplinary laboratories and healthcare institutions, TMC3 will enable innovators from healthcare, science, academia, government, industry, manufacturing and the not-for-profit sector to collaborate on new medicines, medical devices, diagnostic and digital health platforms, and treatment solutions. The new center will be connected by light rail to the Downtown and the Midtown innovation districts.
Houston has the industry diversity, infrastructure, talent and the culture to be America's innovation capital. So, while I'll miss driving through downtown San Jose and feeling like I'm stuck in some figurative cyber web — and as Austin continues to rack up celebs — Houston will be pushing the limits of innovation.
Opinions