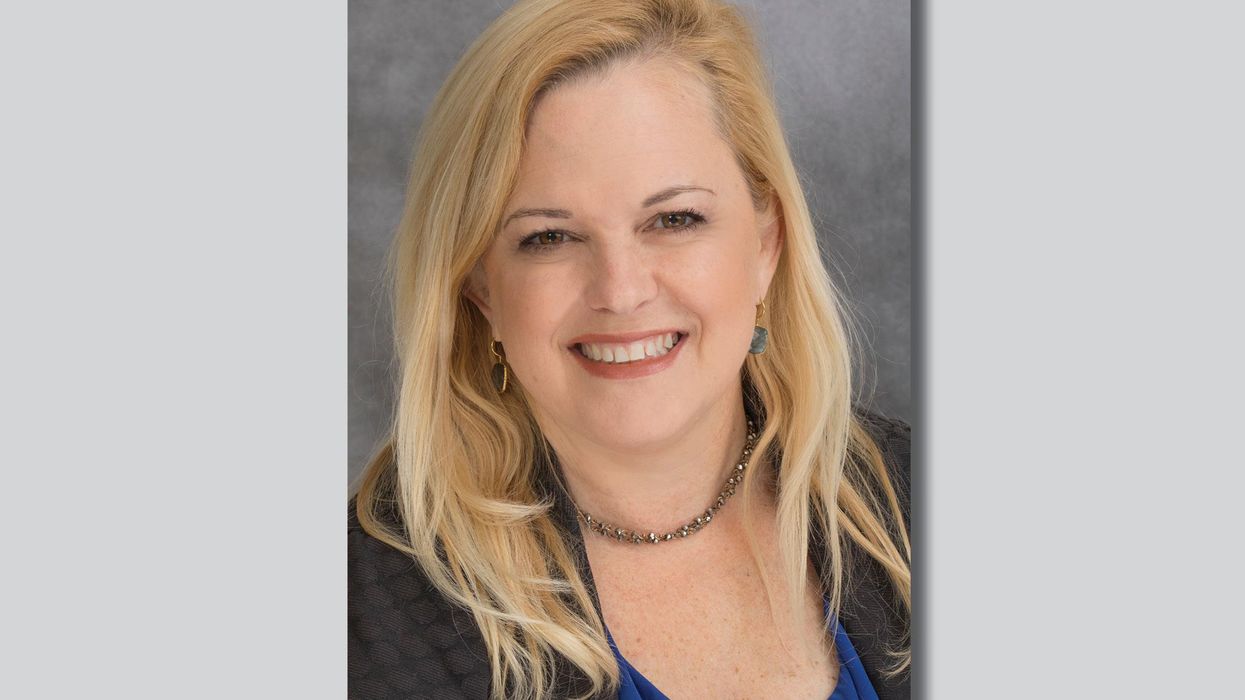 WHAT IS THE secret to running a successful business in times such as these? The secret is flexibility and a positive attitude, and as a leader modeling both of those attributes. A business has to accept the challenge at hand, and enlist the support and guidance of their leadership and staff, while creating a strategic plan to pivot to meet immediate needs. For Kids' Meals, during the pandemic, the need for our services for food-secure children and their families tripled almost overnight. The challenge before us looked like climbing Mount Everest! We made a decision as an organization not to turn anyone away who applied for services. This meant adapting our model to be "Covid safe," mobilizing more volunteers to assist when there was not enough staff, strengthening relationships with our social service partners, and literally changing all aspects of food delivery for food-insecure families.
What is unique about your approach to your mission? Kids' Meals' mission is to end childhood hunger by delivering free, healthy meals directly to the doorsteps of Houston's hungriest preschool-aged children and through collaboration provide their families with resources to help end the cycle of poverty. We are unique because we are the nation's first and only program of our kind. We are a first responder to children aged 5 and under facing debilitating hunger due to extreme poverty. Every weekday, year-round, volunteers prepare thousands of healthy lunches consisting of a sandwich, nutritious snack, fruit item and 100 percent juice, milk or water. We currently serve 44 zip codes in Harris County, impacting the lives of those children most in need.
What is special about your team? Kids' Meals is more than a nonprofit organization — we are a family. A family of passionate staff and Board Members who are committed to changing the lives of impoverished children to give them a better future. Each year, more than 20,000 volunteers dedicate 50,000 plus hours to preparing meals for children in need.
Who inspires you as you seek to reach greater heights of success? Our volunteers, Board Members and Advisory Board members who serve selflessly with such passion and dedicate countless hours to make a difference in the lives of children who, by no fault of their own, are born into poverty.
What have you learned about your business and your community that might inspire others? I have learned that Houstonians are some of the most generous people in our country with their time and donations to help those less fortunate in our city. If you can provide a meaningful opportunity for people to get involved in their community, then Houstonians will show up, band together and make a difference for those less fortunate.
What's new for 2022 that you are excited about? Kids' Meals' goal is to serve 1.6 million meals in 2022, and we can do it with the continued support of Houstonians! Every $2 donated feeds a hungry child. We need the help because, on any given day in Harris County, there are 50,000 children living food-insecure. Imagine the difference we can make if we all do a little part for children suffering from hunger in our city!
TWO CAUSES OF utmost importance to Houston were celebrated at a single event: At its annual gala, Virtuosi of Houston, an orchestra comprised of young musicians, honored the city's healthcare heroes.
The evening, held at the Intercontinental Hotel in the Medical Center, featured performances by the young musicians directed by the group's founding Artistic Director and Conductor Andrzej Grabjec. Everyone received a standing ovation, of course.

Physician C. Richard Stasney, who founded the Texas Voice Center 30 years ago and serves as a consulting otolaryngologist for HGO, the Alley and TUTS, was among the honorees. Texas Children's Hospital's James Versalovic was also recognized for his dedication and commitment throughout the pandemic. And the Innovator Award was presented to Monzer Hourani, who founded Medistar Corporation and invented the Biodefense Indoor Air Protection System.
Chairs Cheryl Byington and Beth Wolff were thrilled with the night's total till, which topped $180,000 and will go toward ensuring that all young performers will receive opportunities to grow to their full potential at Virtuosi, regardless of race, religion or financial status.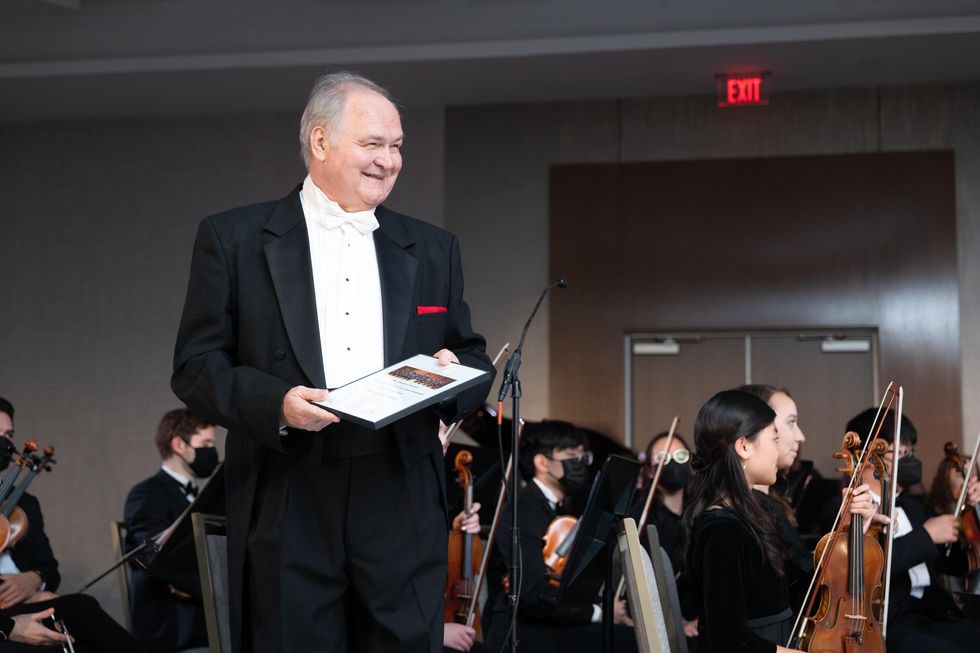 Andrzej Grabiec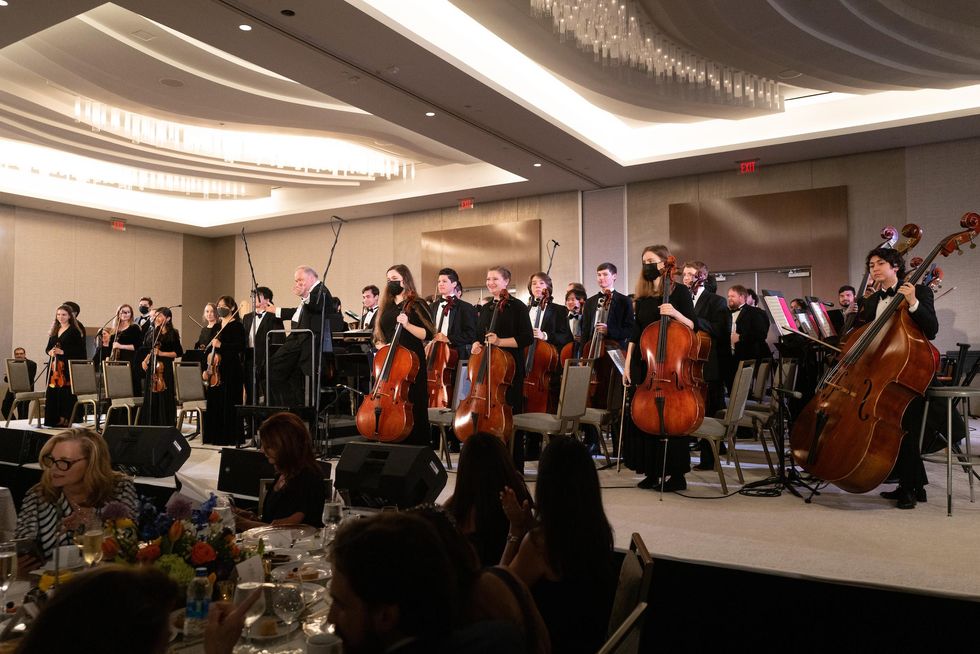 The student orchestra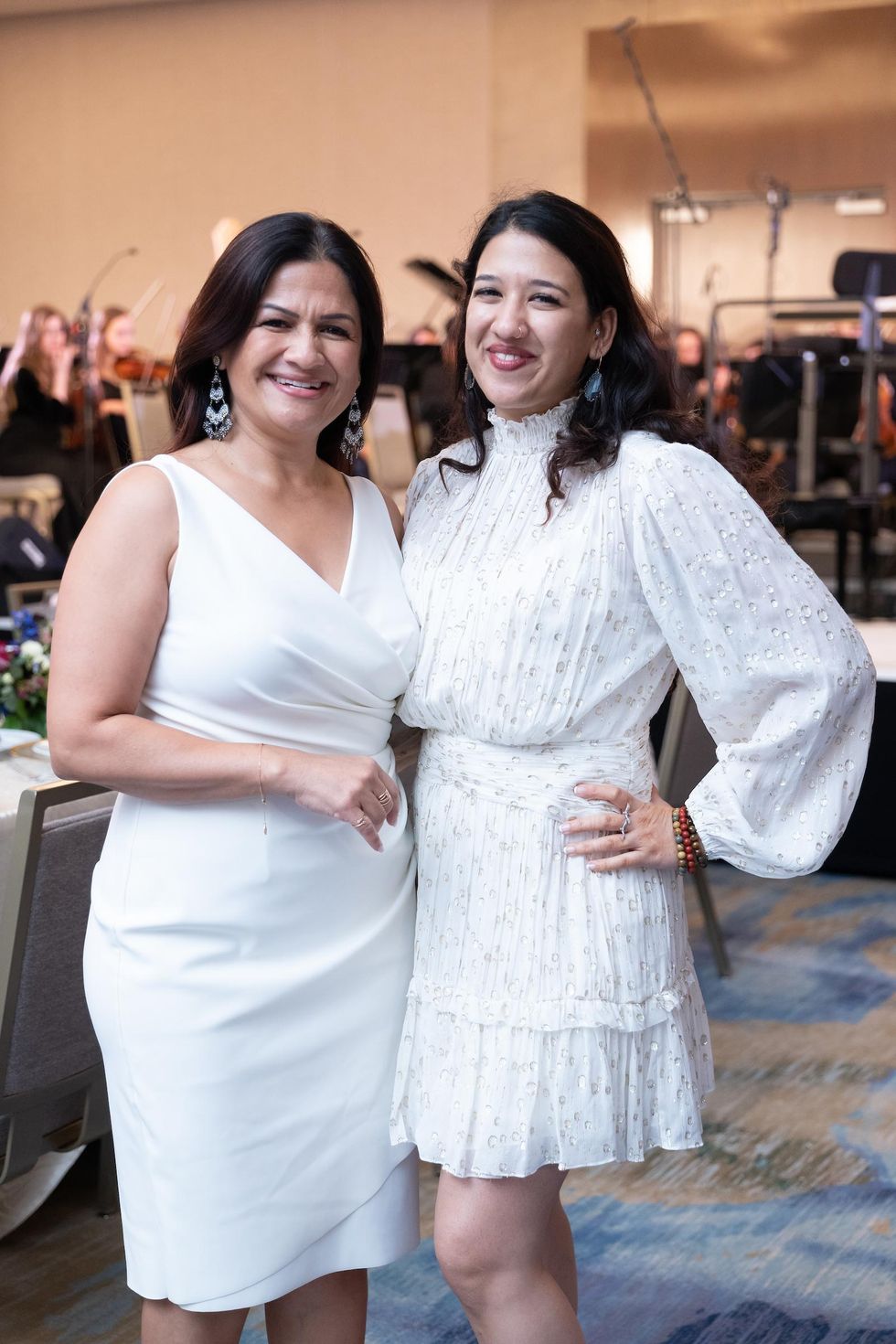 Bharti and Rani Puranik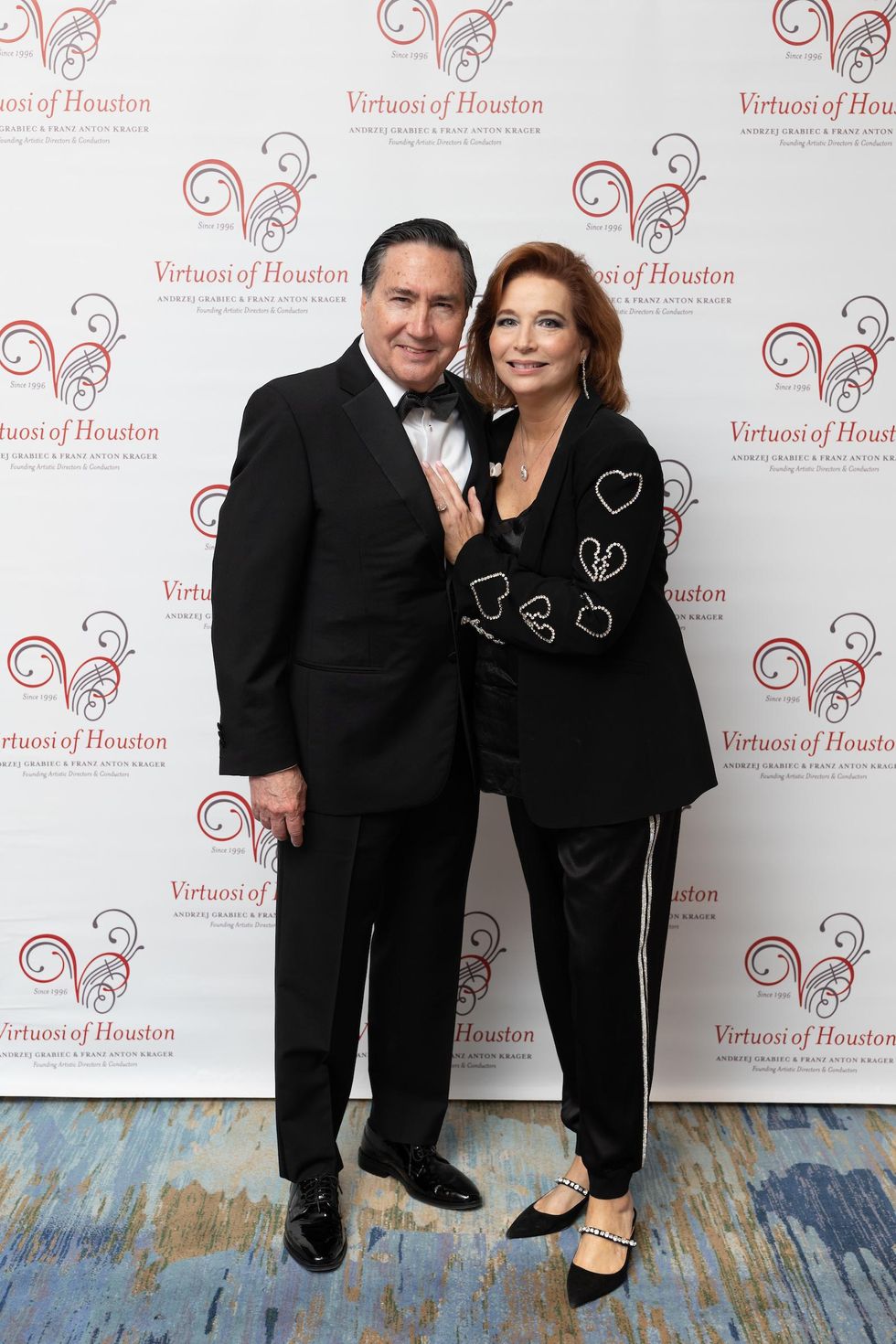 Susan and Denis DeBakey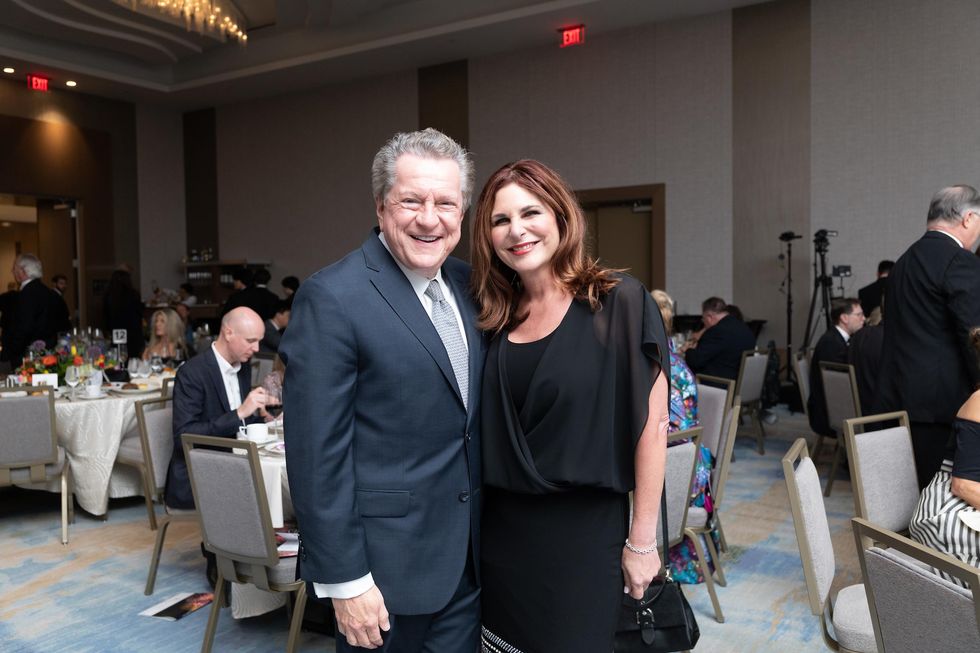 Bill Stubbs and Cynthia Wolff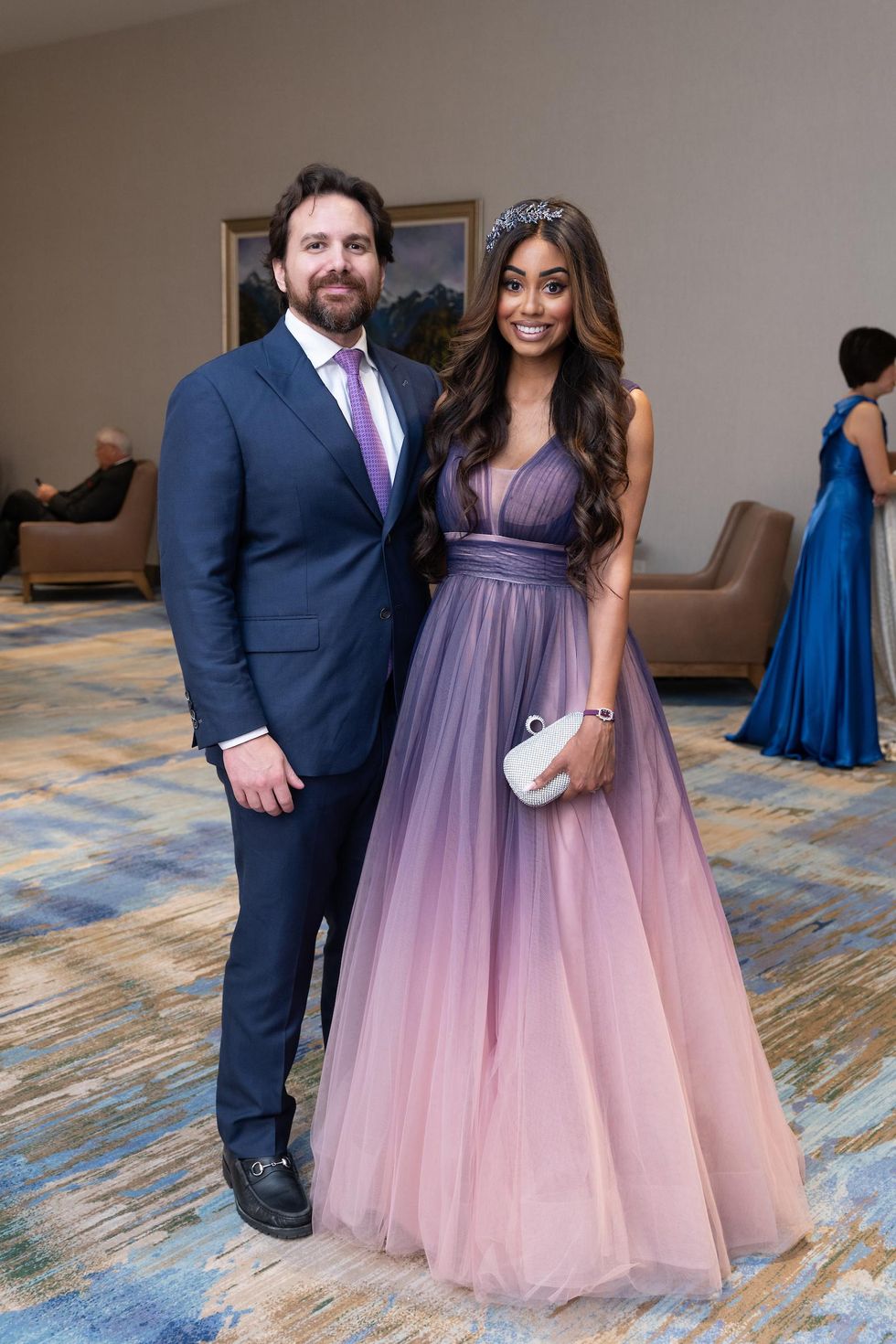 Andrew and Rochelle Deiso
Myrtle Jones and Ashley Brooks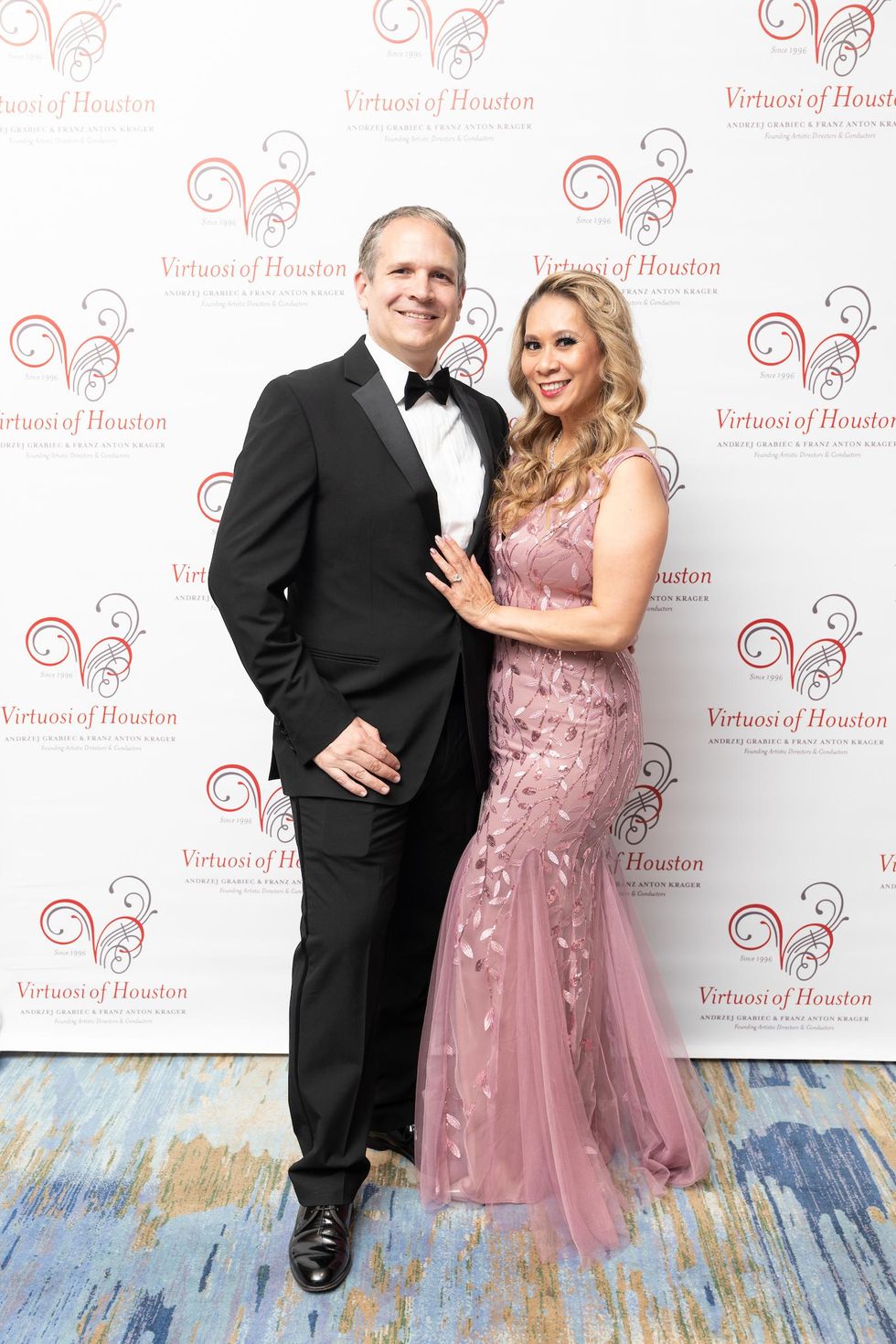 Chad Birken and Lauren Pham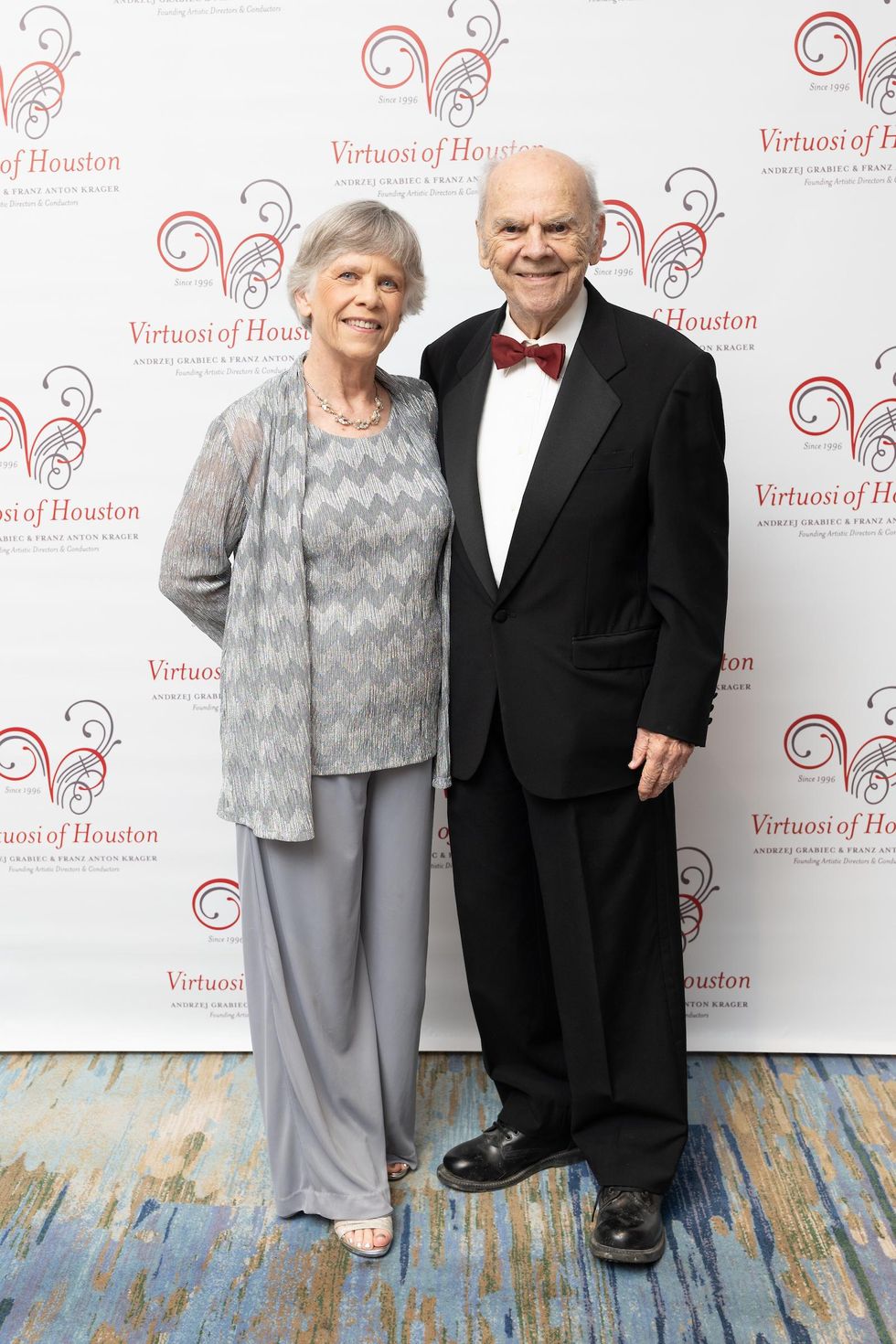 Linda Wiley and David Addickes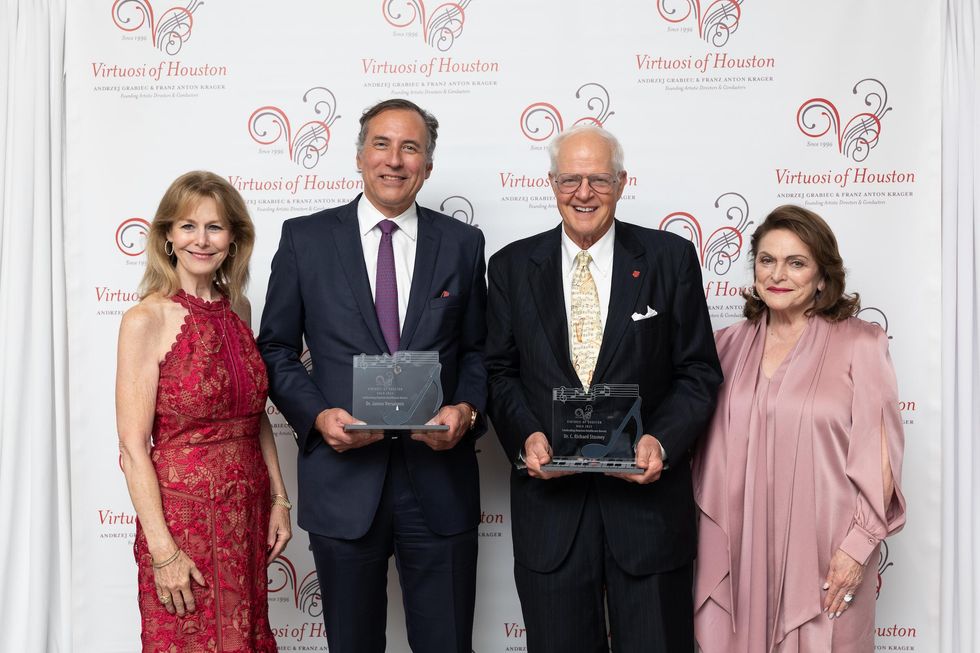 Cheryl Byington, James Versalovic , Richard Stasney and Beth Wolff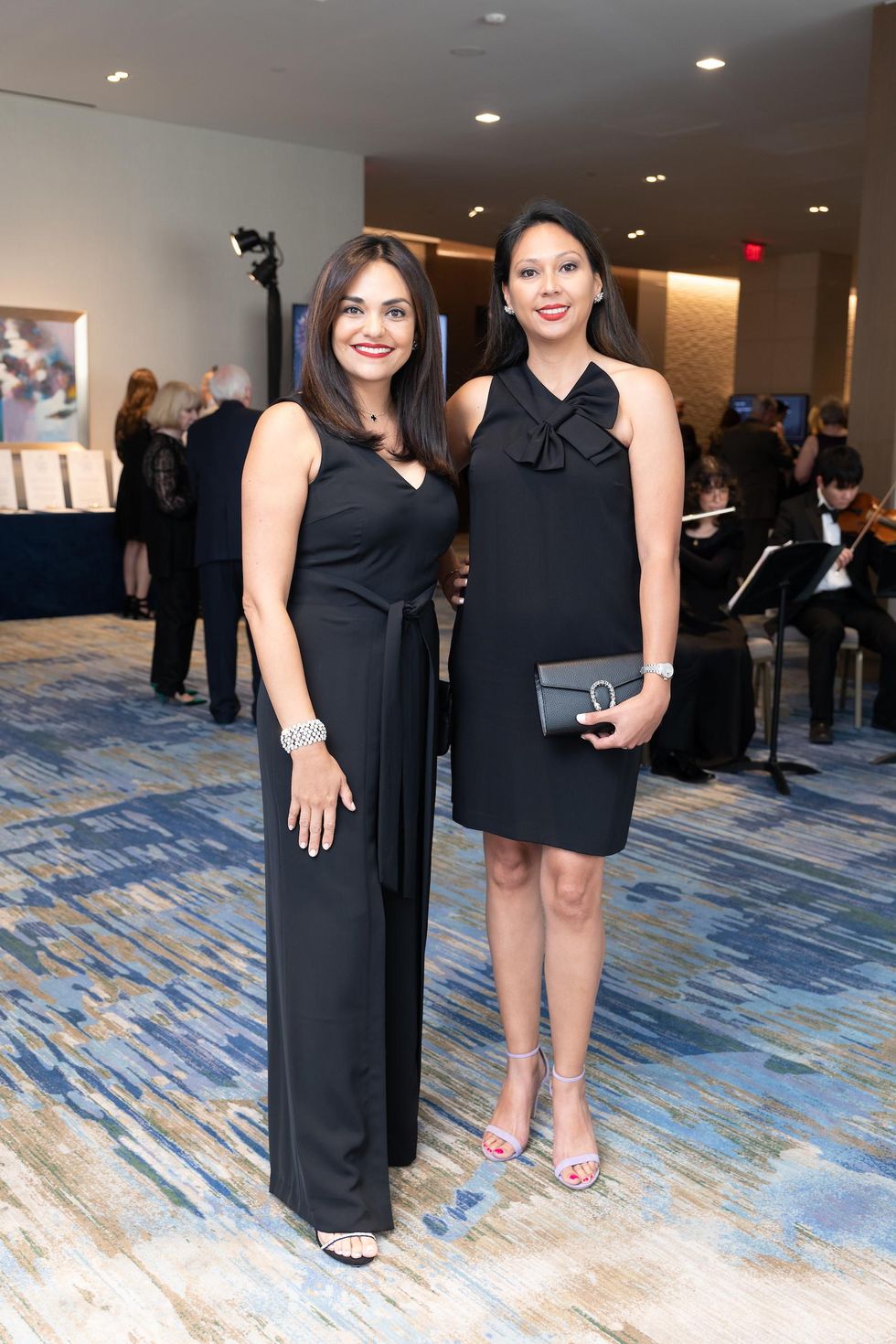 Gaby Graubart and Gabriela Smith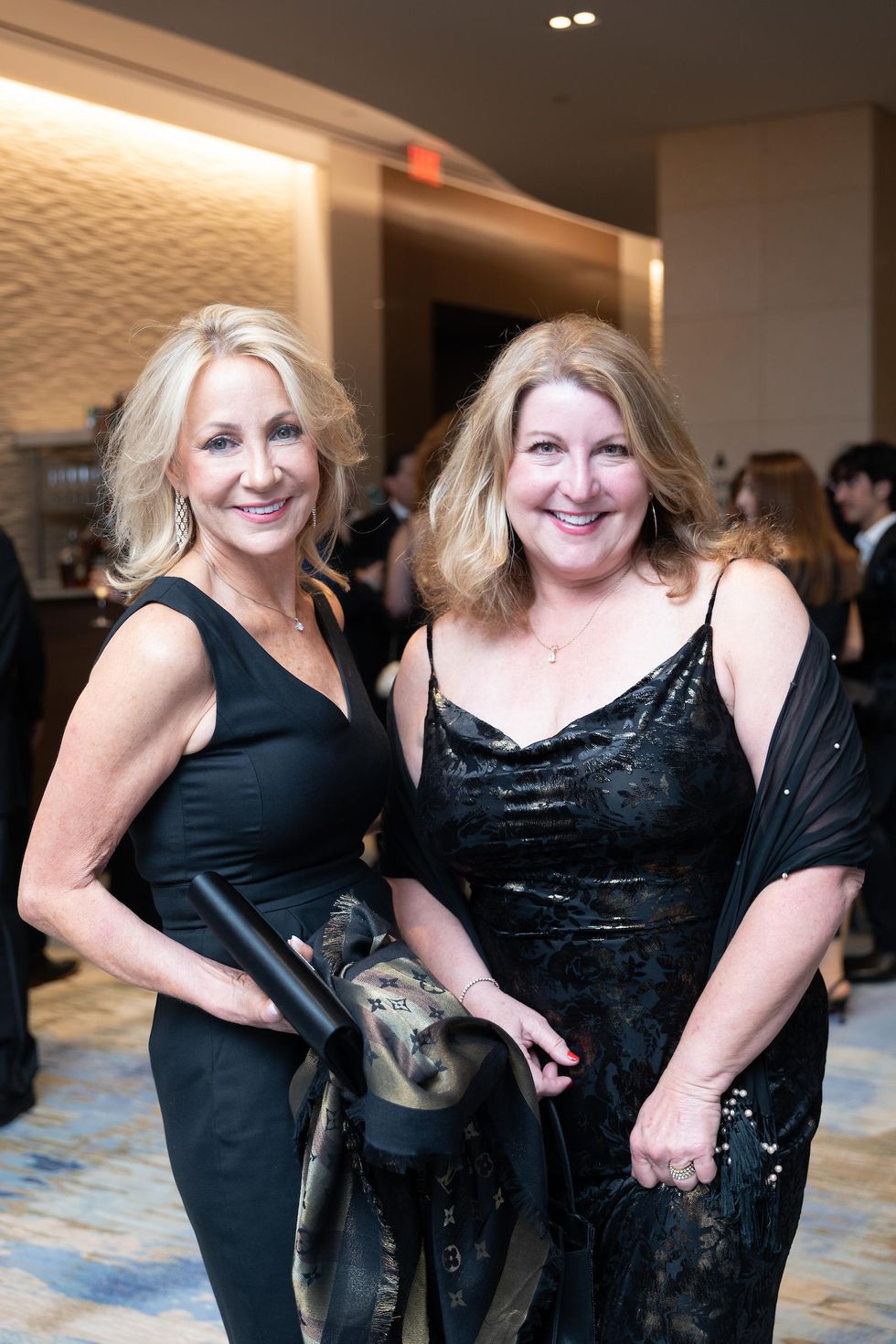 Leslie Siller and Mary Fusillo
Art + Entertainment
THE 21ST BUTTERFLY Luncheon, benefiting Houston Hospice and its pediatric Butterfly Program, featured a moving testimony by Kaye Lani Rae Rafko-Wilson, a former Miss America and a hospice nurse.
Introduced by emcee Lisa Malosky, Rafko-Wilson took the mic at the Junior League of Houston, where more than 200 supporters gathered on a sunny Friday afternoon. She spoke about her experiences as a nurse, and what it was like starting a hospice care service in her hometown of Monroe, Mich. Her stories had the audience in tears, both from laughter and from crying.
The event garnered $150,000 that will go directly to the Houston Hospice Butterfly Program, which cares for children ages two to 18 who have life-limiting conditions.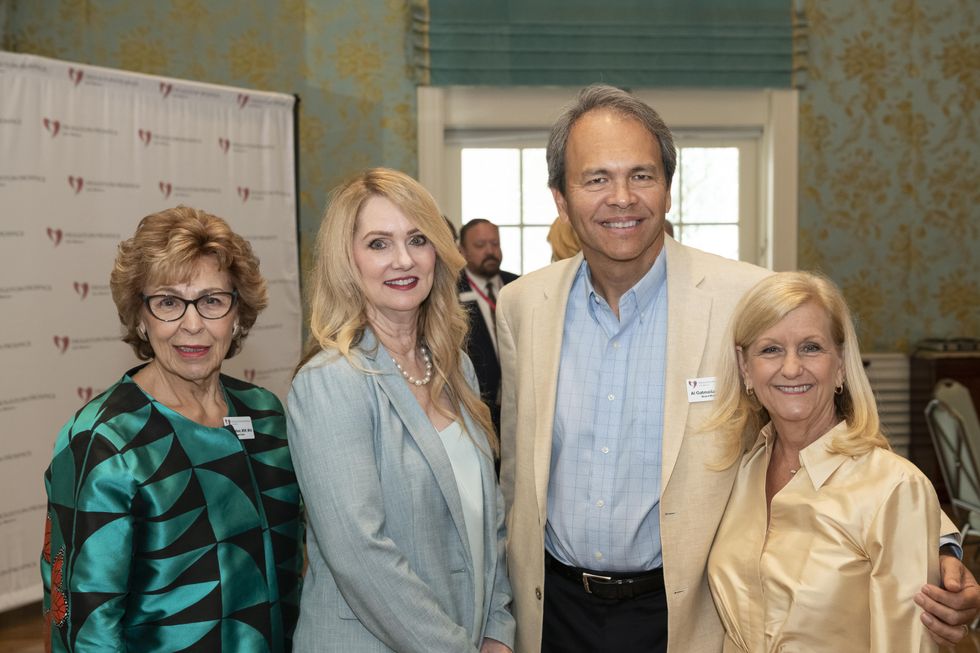 Joyce Salhoot, Rana McClelland, and Al and Nancy Gatmaitan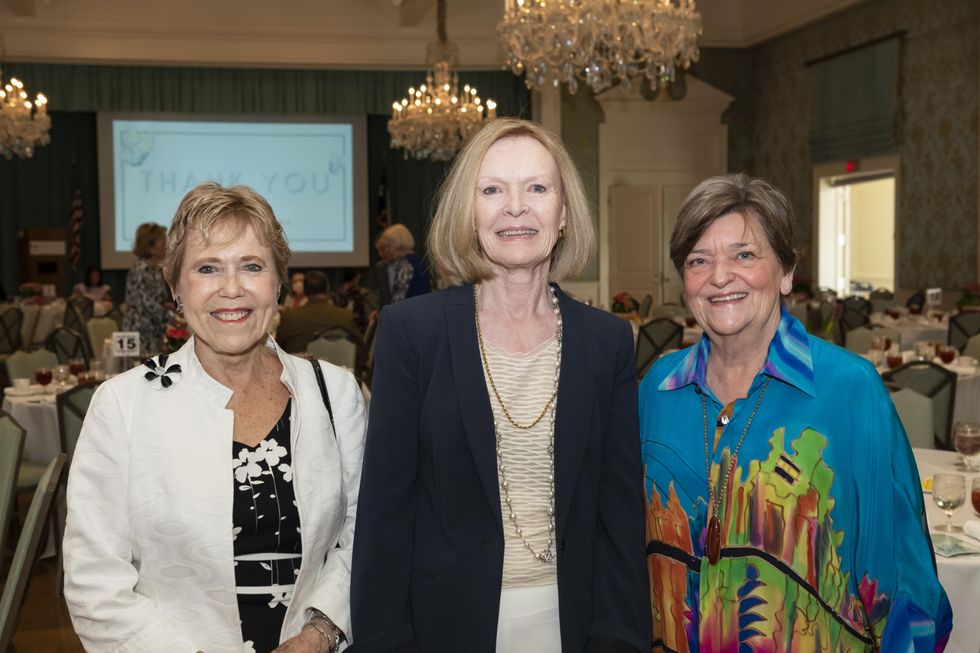 Judy Bristol, Eileen Abu-Rish and Sally Lukatz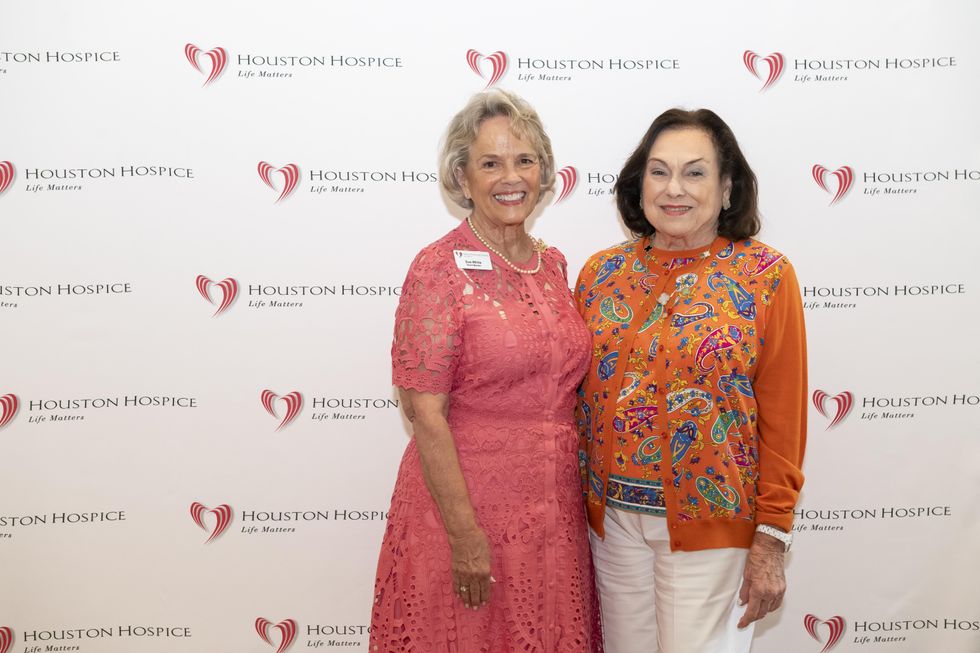 Sue White and Rose Cullen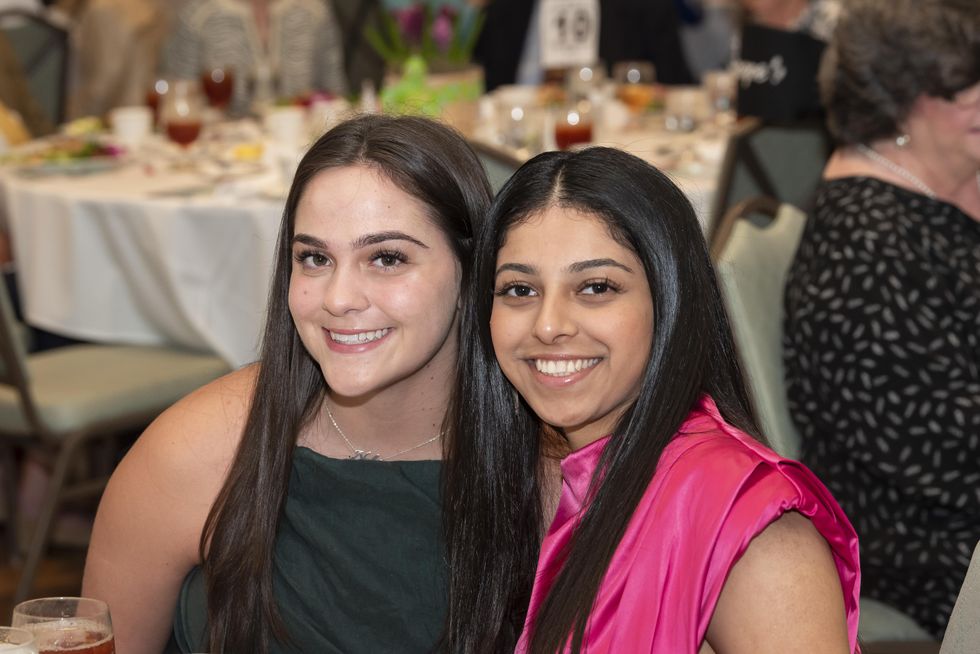 Nyla Nahas and Medina Hassansie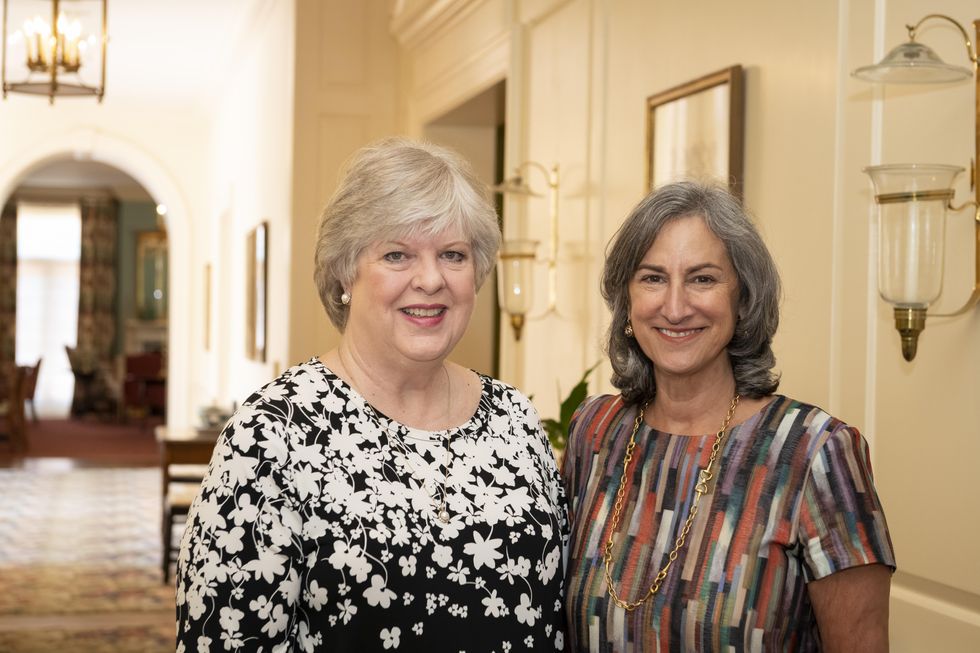 Jill Johnson and Nancy Thurington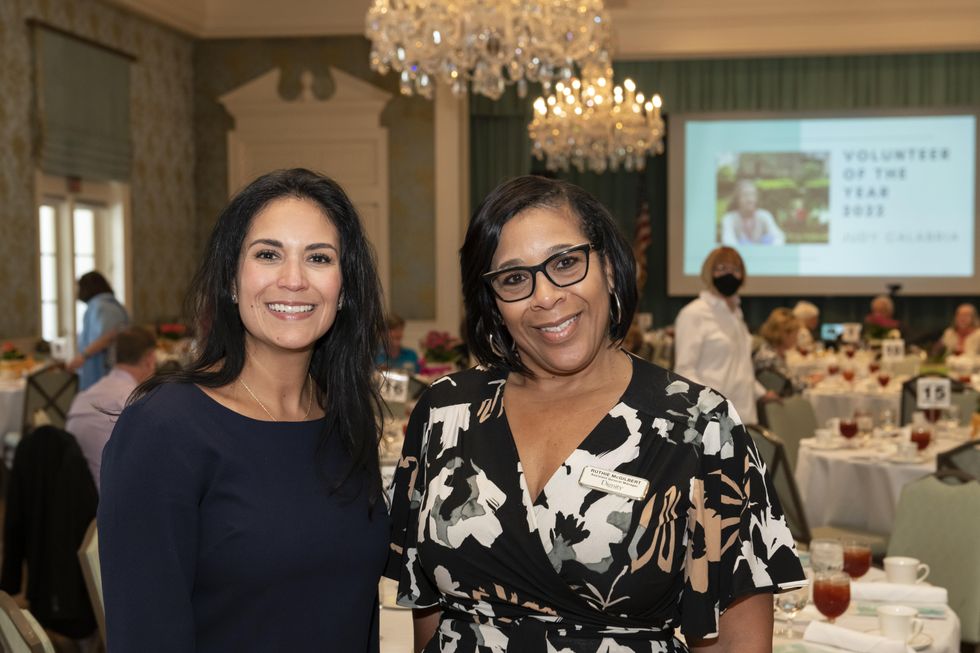 Linda Olvera and Ruthie McGilbert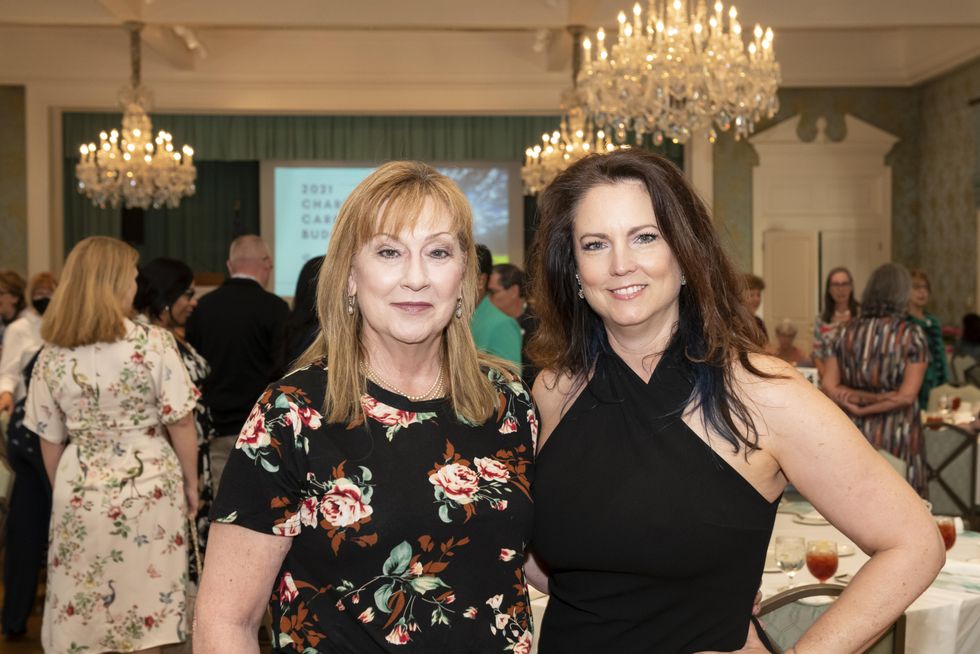 Cheryl Sorenson and Cynthia McGowen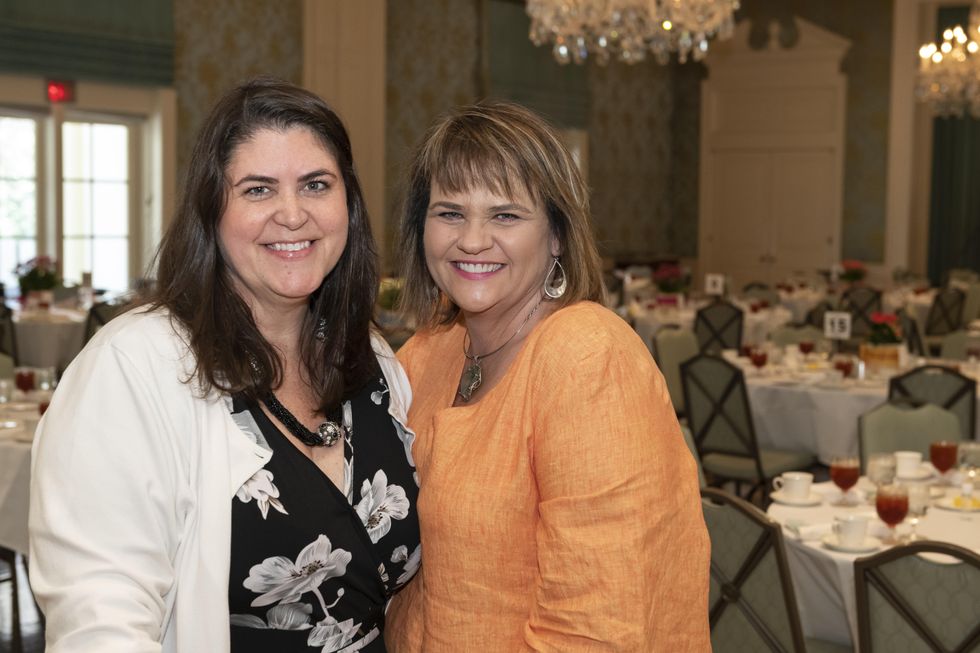 Meg Horne and Becky Nahas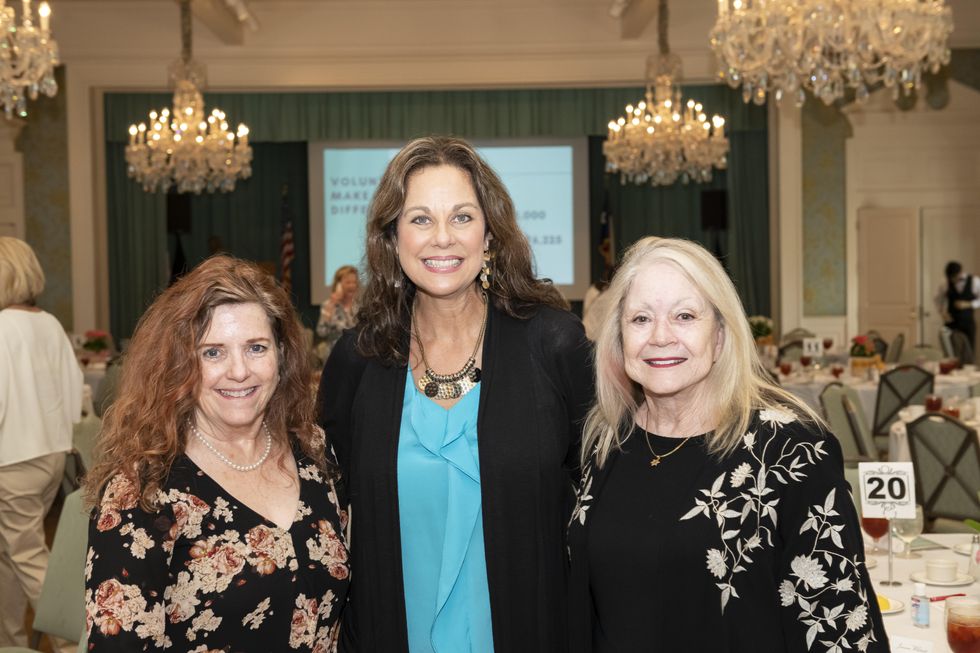 Ann Becker, Kaye Lani Rae Rafko Wilson and Debra Kahn
Lisa Malosky
From Your Site Articles
Related Articles Around the Web
People + Places