LAST YEAR, TO celebrate his 40th birthday, Mexico-born, Houston-based fashion designer Alvin Alan Ramírez Riojas made a pilgrimage to the city of San Miguel de Allende, one of the cultural capitals of Mexico. The experience was profound, even spiritual. "When I observed the happiness, the friendly people, the churches, the flowers in every door…" says Riojas, "I thought, 'I'm going to play with this.'" The vibrancy of San Miguel de Allende's culture is the inspiration for Ethereal Blooms, Riojas' new couture collection for men and women, which he will present on Saturday, Oct. 14 at Sawyer Yards in Sabine Street Studios.
Timed to coincide with National Hispanic Heritage Month, the event includes a runway presentation, live music, drinks, and light bites. It's a welcome opportunity to meet and support one of Houston's most exciting up-and-coming designers.
Growing up in northern Mexico, in the town of Monclova, Riojas learned the art of fashion and design from his mother, a self-taught creative who dressed her son in costumes and decorated the home each Christmas. "It was very natural for her to teach me when I was a kid," says Riojas. While his mother was "strict and perfectionist," she nevertheless encouraged Riojas' artistic aspirations, albeit with some reservations. "She told me, you have to finish your bachelor's degree first, and then you can do whatever you want!" says Riojas.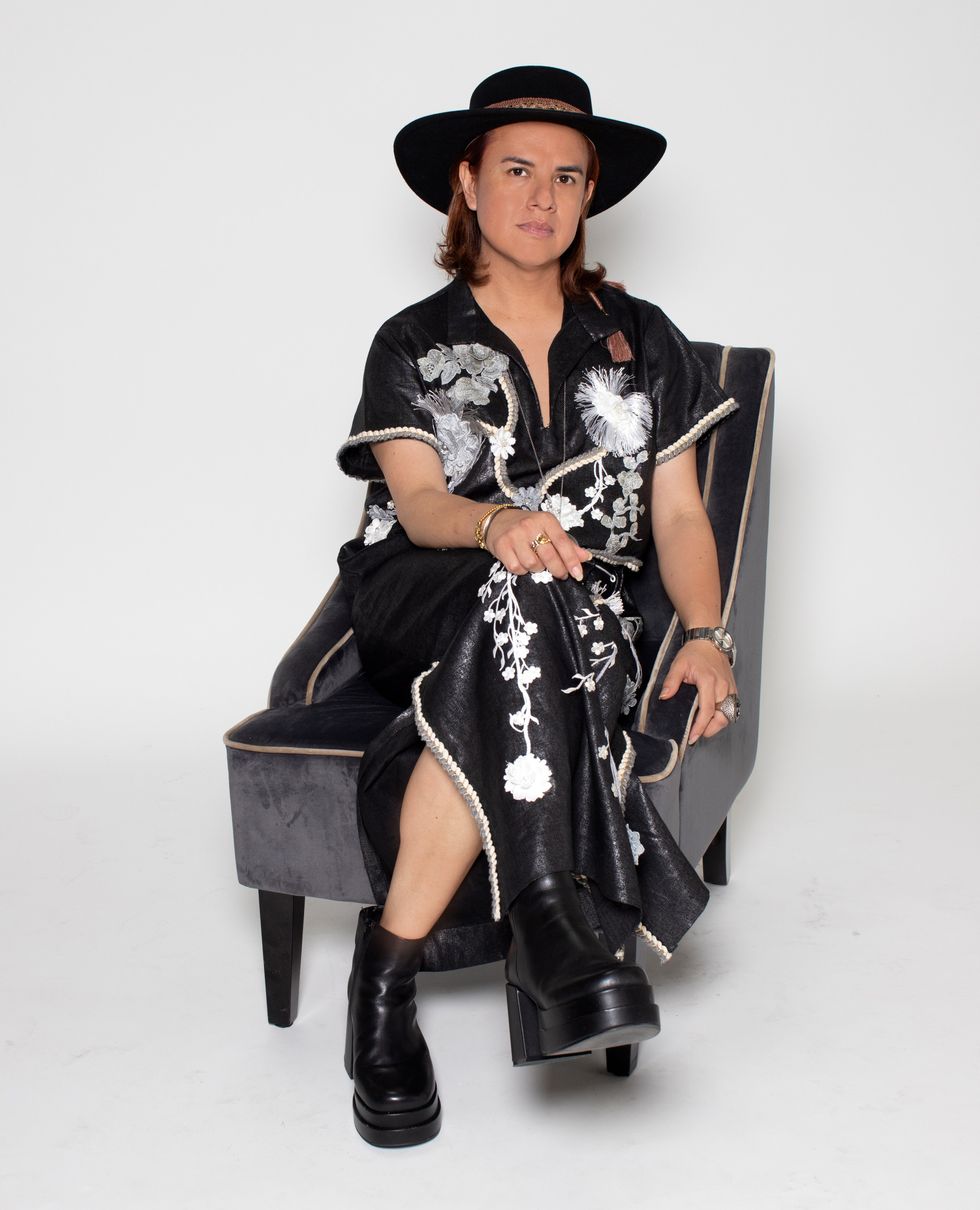 Riojas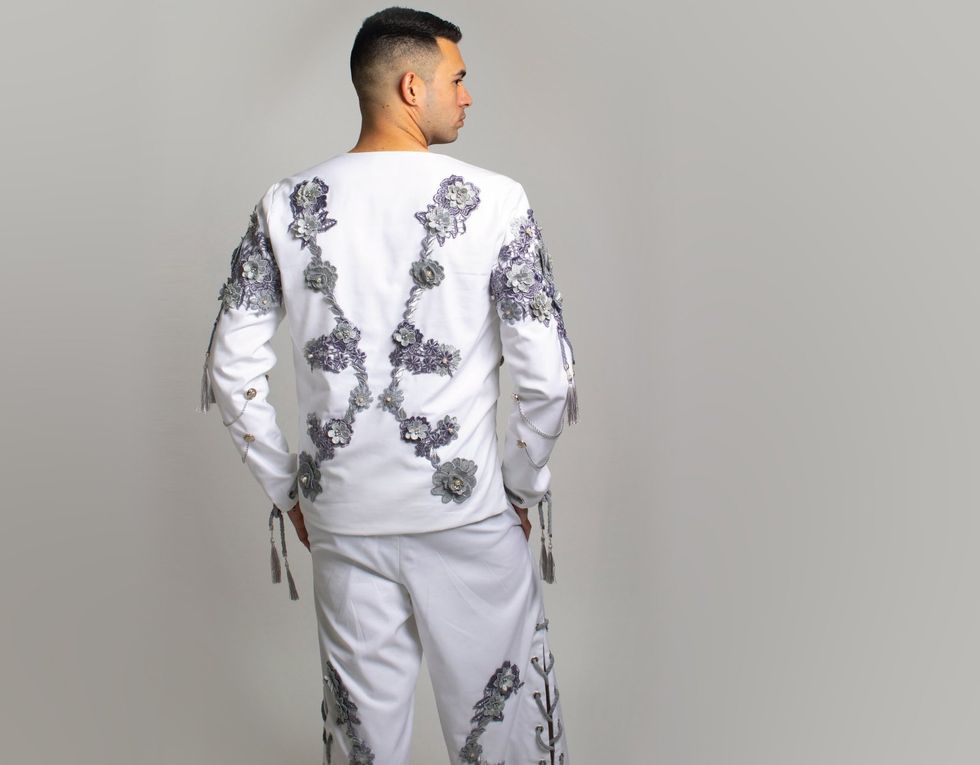 In 2019, Riojas made the decision to study fashion design at Houston Community College. He credits his partner for pushing him to do so. "He believed in me from the beginning," says Riojas, who found himself in classes with much younger students. "Oh, my God. I see these little babies and think, why did I never take this dream seriously when I was 19?" says Riojas. He started slow, taking a couple of courses each semester, but quickly became an "A" student, receiving recognition from his teachers and awards for his designs, including being honored in Dallas at this year's Fashion Group International Rising Star Awards.
"Ethereal Blooms" is Riojas' first collection, and it's a beauty, with natural fabrics sourced from Puebla, Mexico, appliquéd with silver and gold flowers, macramé laces, and angelic trumpets, evoking the clothing of mariachi culture, as well as the robes and icons in San Miguel de Allende's churches. The dramatic and sensual collection includes unisex tunics, two-piece suits and jackets, long dresses, and wide skirts.
Complimentary tickets for "Ethereal Blooms" can be reserved at the Alvin Alan Fashion website.
Style