Tales of the City
In his acclaimed debut, young author Bryan Washington introduces the world to a sometimes messy, always vibrant new Houston.
Jhane Hoang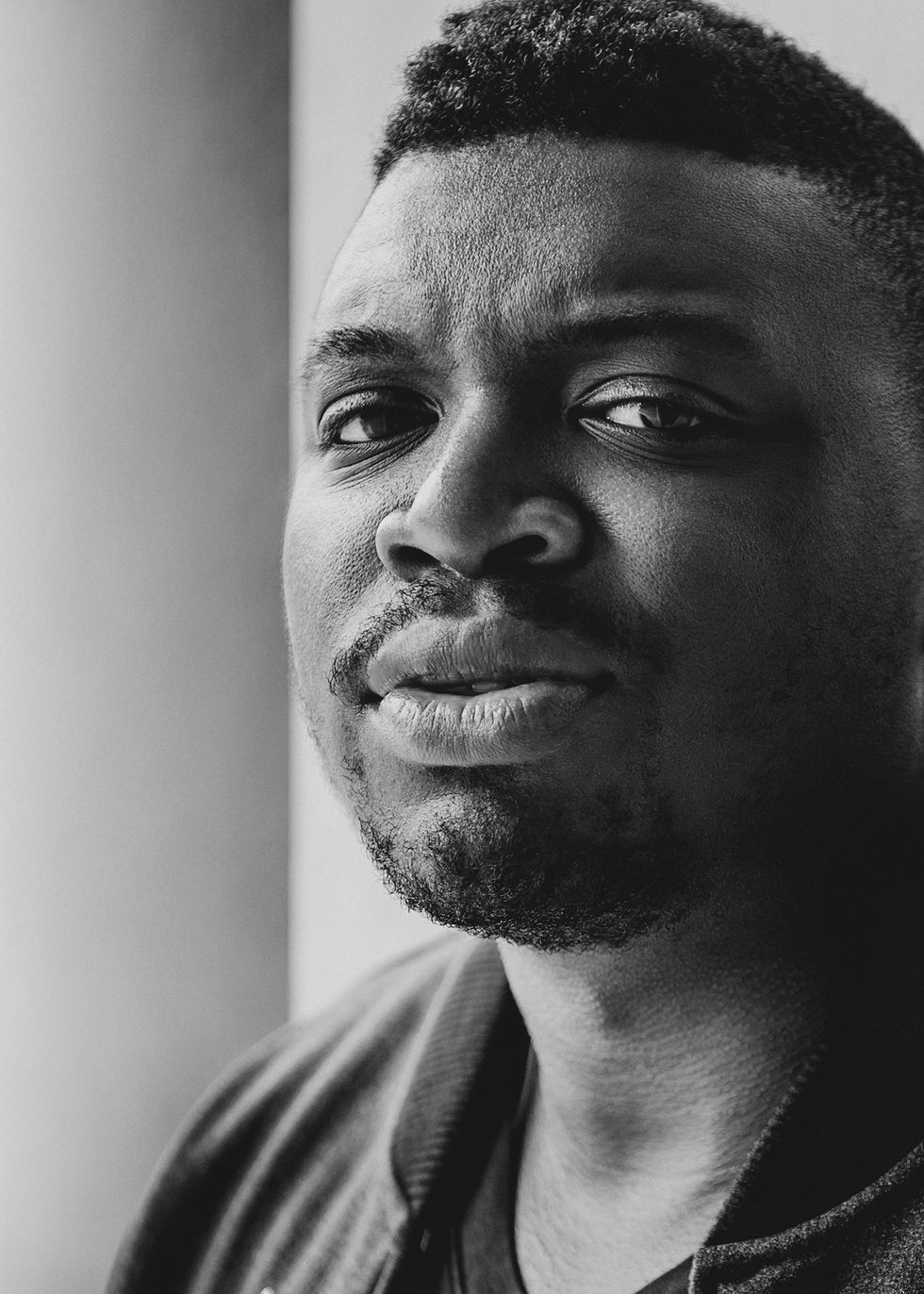 If you haven't heard of Bryan Washington yet, it's time. At just 26, he's quickly become Houston's unofficial literary ambassador. The young author has emerged as the city's interlocutor, a man who can traverse our widely varied and diverse demographic, and the economic and sociological landscape, and depict it all in a way that doesn't dismiss it as just another cultural fly-over between Brooklyn and Portland. No less an observer than The New York Times says he "cracks open a vibrant, polyglot side of Houston about which few outsiders are aware."
---
Washington first came to national attention as a contributor to the online literary journal Catapult, where his casual essays covered a range of topics close to Houstonians' hearts, from eating fajitas at Ninfa's on Navigation and attending the Rodeo to worshipping at the Rothko Chapel. Then, last year, his short story "Waugh" appeared in The New Yorker, signaling his debut on the mainstage of American letters as a fiction writer. Now, his first collection of stories, Lot, has been published by Penguin Publishing Group's Riverhead division and is generating prize buzz. 
NPR calls it "stunning," while Nylon magazine opts for "dazzling." Entertainment Weekly assesses that it's "funny, tender and profane."
Houston, it seems, has served as a muse for Washington. "There are so many stories to tell about life in Houston, where people are living in a large variety of different ways," he says. Lot offers a loosely connected agglomeration of tales centered around a family who run a Mexican restaurant in the East End. The title refers to the piece of land on which the restaurant sits, which becomes the target for developers who want to buy it as the neighborhood grows and flirts with gentrification. 
The action throughout the book mixes daily dramas, both small and large, from the small painful and pleasurable interactions one has with family all living under the same roof, to life-changing shifts, such as infidelity and death. Washington's narrators are often young, gay men of diverse immigrant backgrounds, on the prowl for sex and drugs. In one story called "Lockwood," his characters dip in and out of trouble near Lockwood Drive: "Roberto and I walked to the corner of Lockwood, where East End collapses and the warehouses begin. We threw rocks at the cars on Woodvale. Tagged drunks on their porches by Sherman. We watched loose gangs of boys smoking kush on Congress…"
Adds Washington, "Every story I write has a queer component. I identify as queer and am fully invested in writing about different roles across that spectrum."
But if Lot has one great theme, it is the search for acceptance of the uncertainties of life, the knowledge that the positive or negative effects of a particular string of events is as yet undetermined, but that time will bestow both wisdom and perspective. Often, characters will look back on an experience with greater and different insight. 
Washington, who grew up in and around Houston, Katy and Rosenberg, is a graduate of UH, and earned an MFA in creative writing in New Orleans. He says living in Houston "has been a gift" as a writer. In Lot, he takes full advantage of the city's ballyhooed diversity, ranging his stories across an expanse of the city's neighborhoods, from Downtown and Montrose to Alief and further afield. 
"I've always been surprised that so much fiction in Houston has been segmented to the wealthier parts of town," he explains, "when, in fact, there are so many ways to live in this city. The best stories are around the margins of society." 
Washington is most in-command when writing about the struggles of people who far from "have it made"; in doing so, he avoids florid literary language, relying instead on the type of speech "you might overhear in a bar," he says. The stories are not overtly autobiographical, though there may be "remnants" of his life therein.
As for what's next, Washington says he'll just continue trying to make ends meet and make the most of his success as a writer. That means he may still have to continue teaching ESL, tutoring and teaching after-school test prep, but it also means another book from him is forthcoming: His first full-length novel, Memorial, is already finished and planned for publication sometime in the next few years. "And, yes," he says, "it is mostly set in Houston." 
Art+Culture