Tees for Texas
With their new line of kids' t-shirts, with positive rather than the more common snarky messages, Unitees is scoring.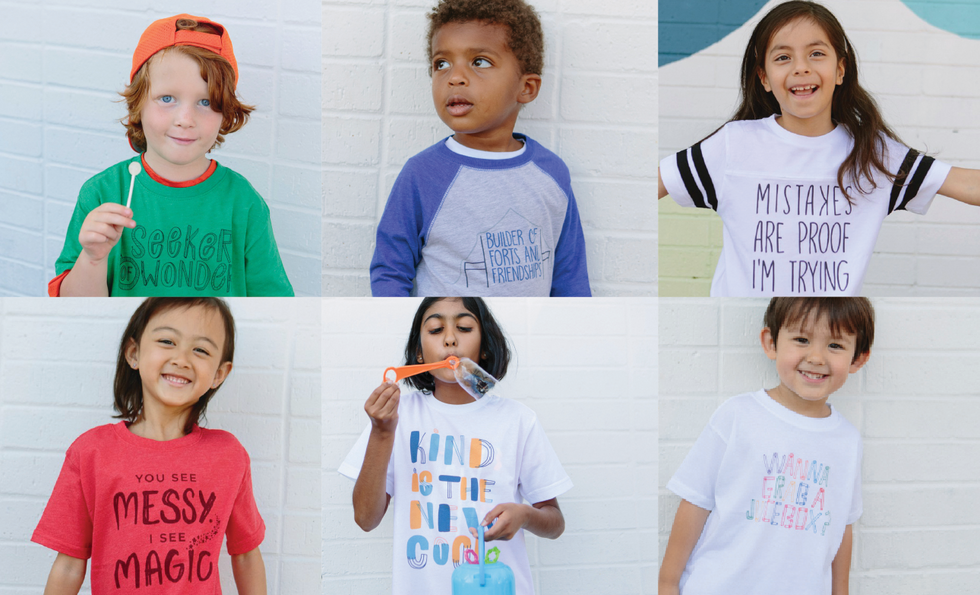 Say it with a shirt! This seems to be the positive message of Unitee's Ericka Graham and Judy Le, two leadership gurus and budding philanthropists, touting a cool new t-shirt company for kids — and, more lately, Harvey relief.
---
The unlikely duo, who met when Le was teaching a workshop for Emerge at Rice University — an organization supported by Graham's nonprofit Project 88, whose mission is to encourage all kids to consider getting a college education — became fast friends over many cups of coffee, and a mutual approach to leadership that was honest and authentic. The result of their "geeky conversations" is a creative collaboration, and the launch of Unitee Values, a kids' t-shirt company built upon the pair's desire to have youngsters "live their values out loud."
"On the surface, Ericka and I could not be more different, but our core values are so aligned," says Le, a 39-year-old Vietnamese-born refugee with dark, frizzy hair who's only five-foot-one but can "talk trash like I'm 5-10," she laughs. By contrast, the blonde-haired Graham, 29, with sun-kissed skin and manicured nails, is a native of McFarland, Wis., who moved to Houston in 2010 with her pro football-player husband Garrett Graham, when he was drafted to play for the Texans. After completing a master's program at Rice and teaching at a low-income high school, she and Garrett started Project 88 as a way to aid underserved students with college advising and leadership training.
"After listening to Judy speak about leadership, I felt refreshed," says Graham. "She didn't talk about leadership as a position you hold, but rather an action you do, in big moments and in small."
Each Unitee t-shirt communicates one of the pair's five core values: grit and growth, courage, creativity, friendship and kindness, baring slogans like "This is my brave face" and "You see messy, I see magic." Le says, after seeing so many kids' shirts with "ironic" and sometimes negative messages that seemed to miss the mark, she and Graham started brainstorming about slogans that they would rather see. "We wanted messages that emphasize the importance of values we want to see more of in the world," says Le.
Since its launch online (uniteevalues.com) in May, the women have designed 10 original shirts — four of which are now offered in adult sizes, after receiving an overwhelming number of requests from parents and teachers. A portion of proceeds from all sales has been donated to non-profit organizations that empower kids; this past summer's donation went to Project 88. And since Harvey, a new line of "House Rises" shirts for kids and adults has been added, with all proceeds going to hurricane relief.
With their mission, and their contributions, Le and Graham don't look at their new venture as just a clothing company, but as a "movement about values-based living," says Le.
Wellness+Giving Back