Tequila, Tex-Mex and … Soufflé?! A Tasty Way to Toast Cinco de Mayo
Paige Beitler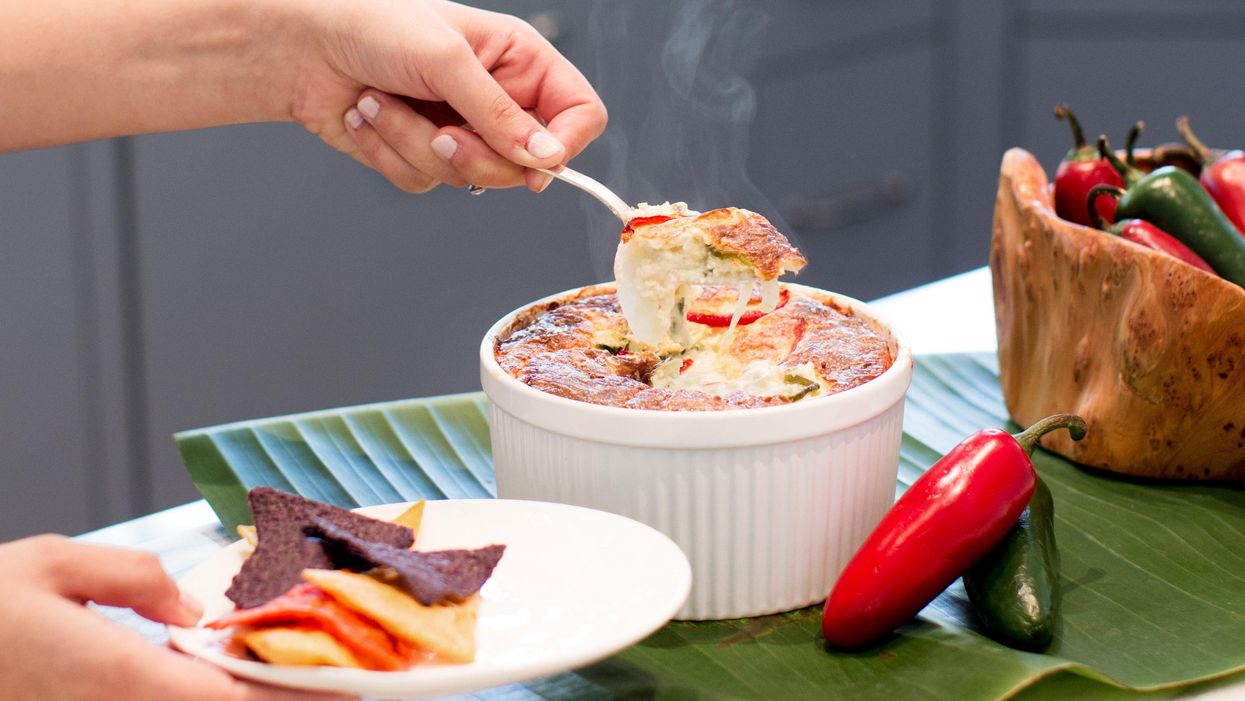 JUST BEFORE THE holidays, catering queen Elizabeth Swift Copeland launched her new venture, The Fab Fête, a Swift + Company sister-biz that specializes in freezer-to-oven gourmet soufflés. And now, ahead of another important holiday here in H-Town, she's announced its latest offering, the ¡Viva! soufflé with queso fresco, poblano peppers, jalapeños and sautéed onions.
---
Along with its other savory soufflés — signature cheese, white corn and truffle, and "brio trio" — the Mexican-inspired one is available in a pre-filled, 32-ounce ceramic baking dish or in a freezer-safe "refill" bag for those who have already indulged in The Fab Fête and have the ramekin on-hand. Both options come with free two-day nationwide shipping and are prepared by thawing overnight in the fridge, then baking for 80 minutes.
Copeland says she envisions people enjoying the ¡Viva! with chips and pico during a margarita happy-hour, or for brunch with a hearty bloody Mary. "There is nothing I love more than entertaining friends, family, and neighbors outside at summertime," she says of her inspiration for the dish. Other preparation ideas include serving with tostadas, sliced watermelon, or raw jicama sticks dusted with piquin chili powder. "I wanted to create a more relaxed soufflé."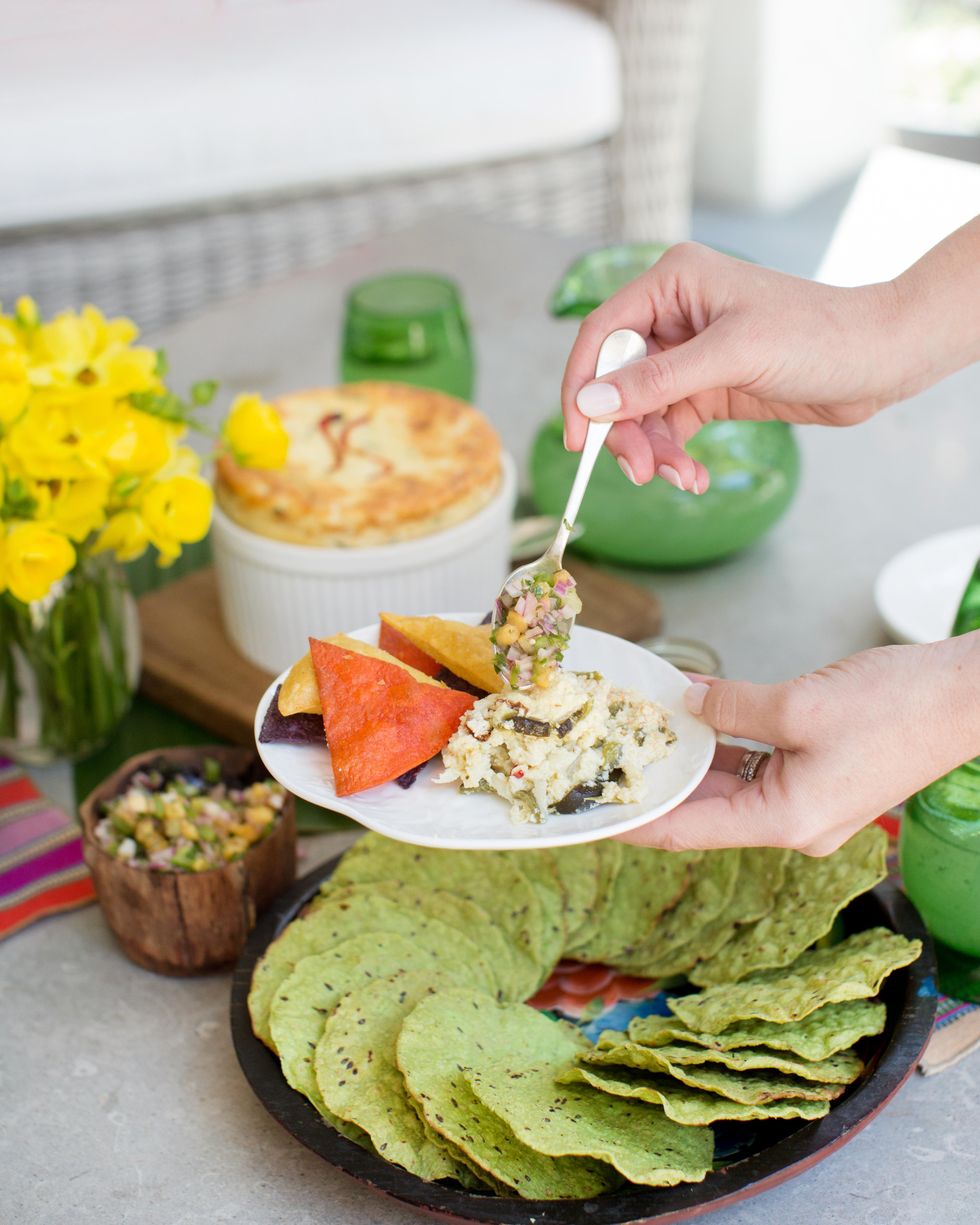 Food