Montrose Hotspot Touts New Fall Dishes — Sweet Potato Cake, Anyone? — You Can Eat on the Patio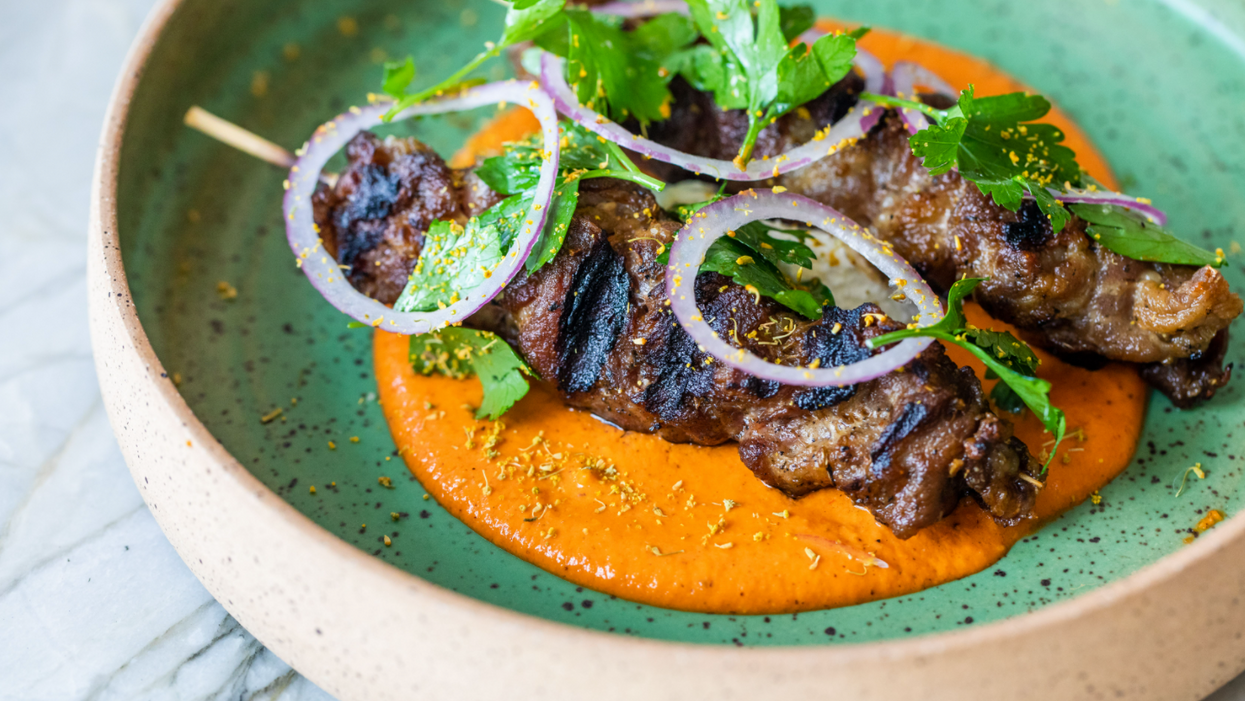 ONE OF THE city's most buzzed-about new-ish restaurants, Tonight & Tomorrow at La Colombe d'Or hotel in Montrose, isn't resting on its laurels. The eatery, which celebrates modern European cuisine with a Southern twist, is touting a made-over menu for fall — which may be enjoyed in the sculpture garden outside while the weather's nice.
---
"New shareable additions to the dinner menu include panisse chickpea fries, fried cauliflower, date and goat cheese salad, fried oysters, lamb merguez, Berkshire pork chop, beef short ribs, truffle pappardelle and pork coppa skewers," notes a rep for Tonight & Tomorrow. "All new desserts include caramel apple cheesecake, sweet potato cake, s'mores and more."
Salads, seasonal fish and meat entrees and sandwiches like a layered club and the Lyon burger round out the lunch menu. Lemon poppy seed brioche French toast and chilaquiles are featured for brunch.
As Chef Jonathan Wicks touts new dishes, Food & Beverage Director Chris Fleischman of the hotels Bar No. 3 has updated the beverage menu, also highlighting fresh seasonal items from local sources. New craft cocktails on offer include the Golden Path Spritz with Galliano, apricot, Cocchi Americano, sparkling wine and allspice. The Swordmaster features rye whiskey, apple brandy, Madeira, Benedictine, Ramazzotti and bitters.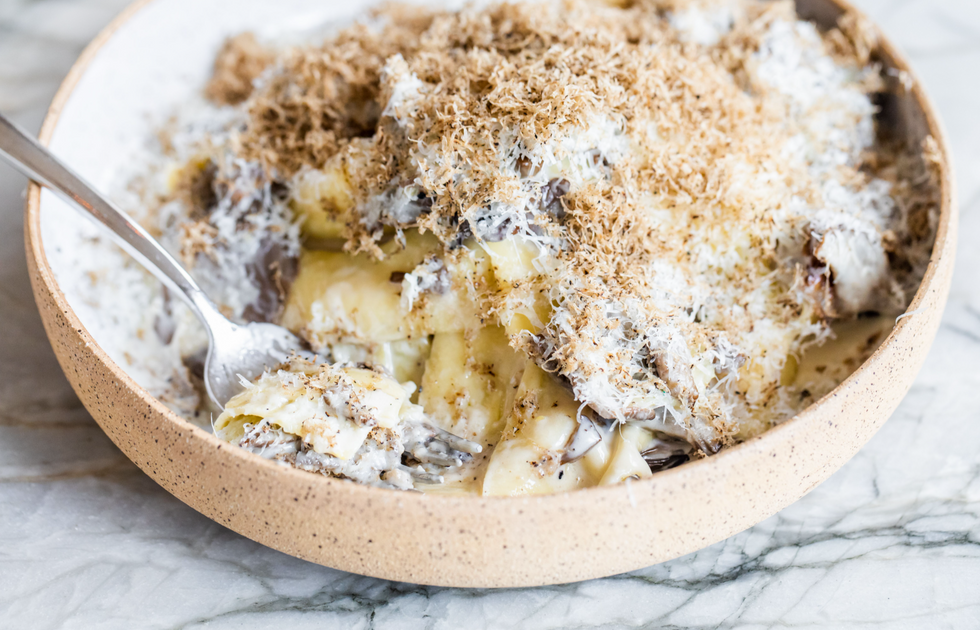 Truffle pappardelle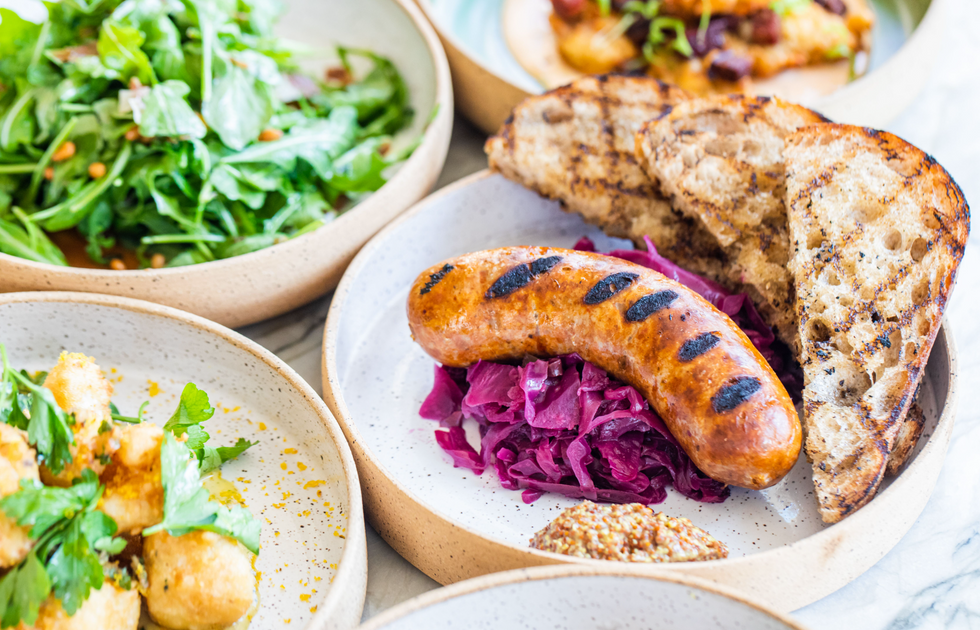 Lamb Merguez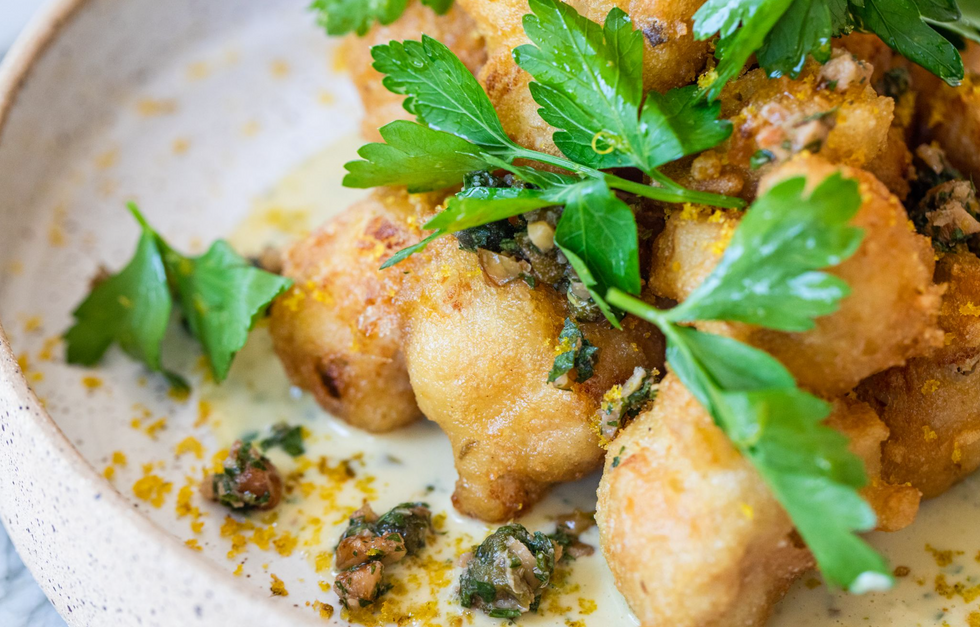 Fried cauliflower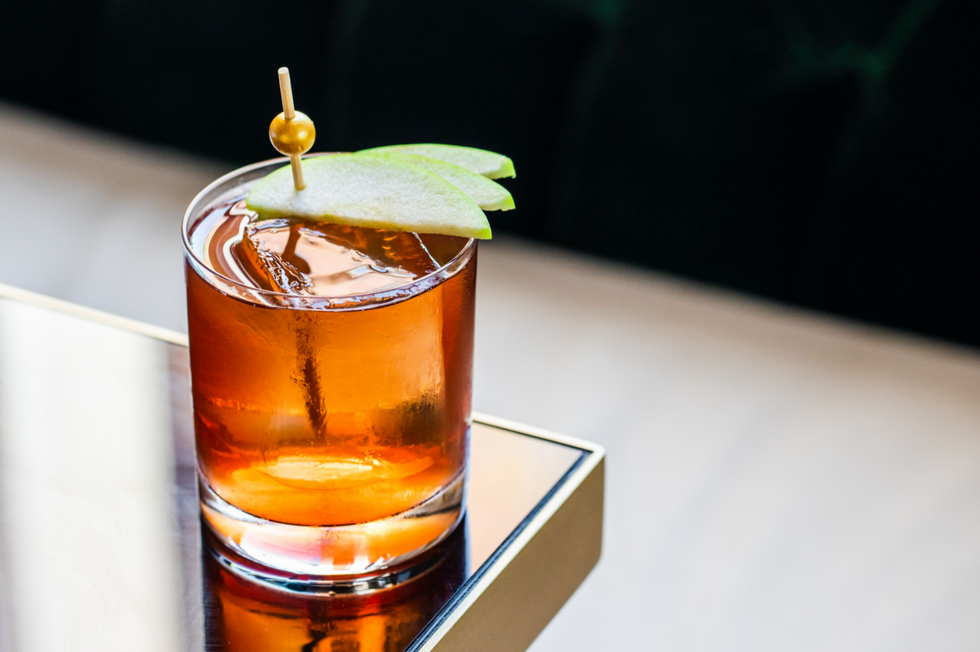 The Swordmaster cocktail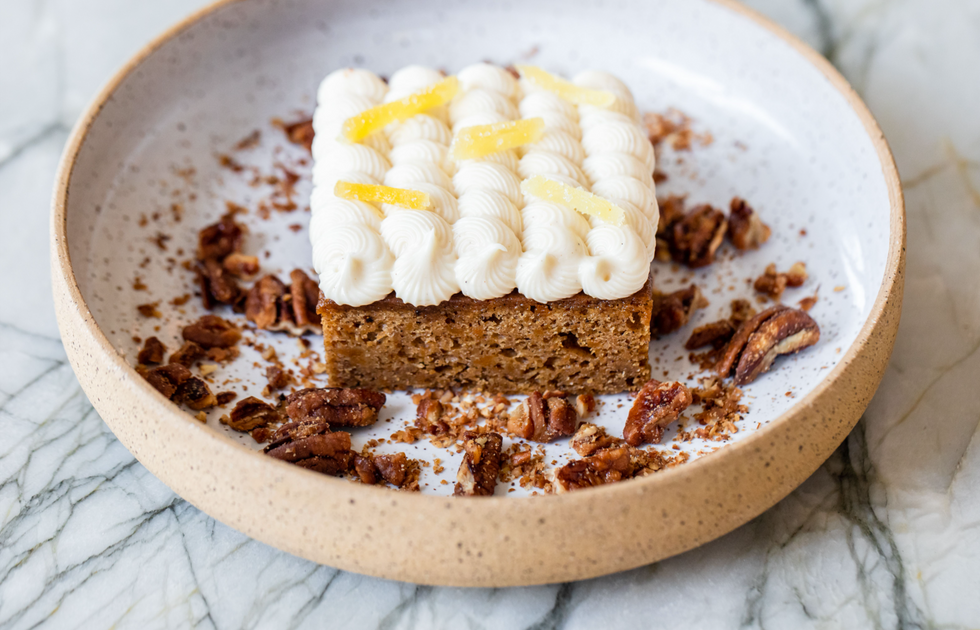 Sweet potato cake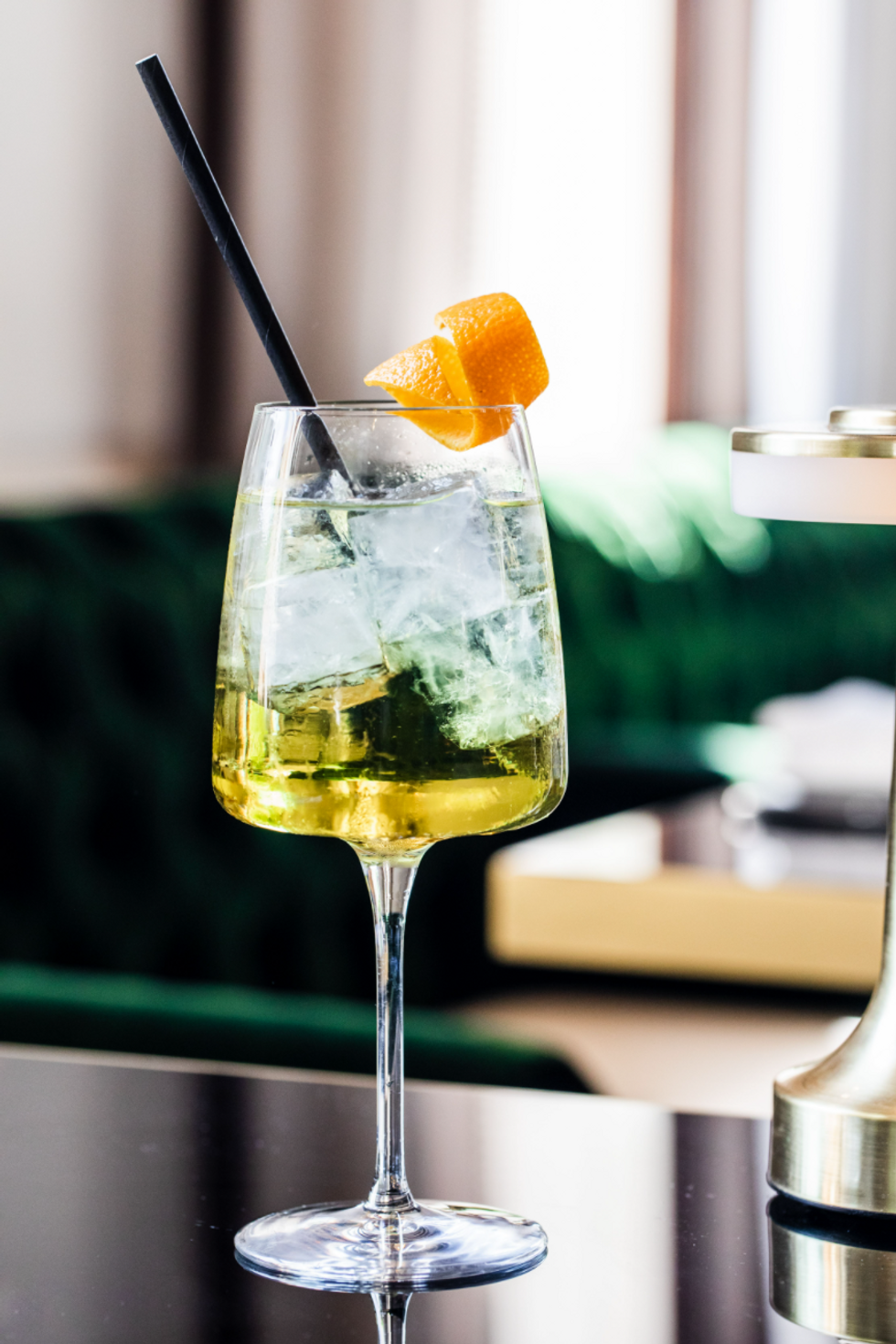 The Golden Path Spritz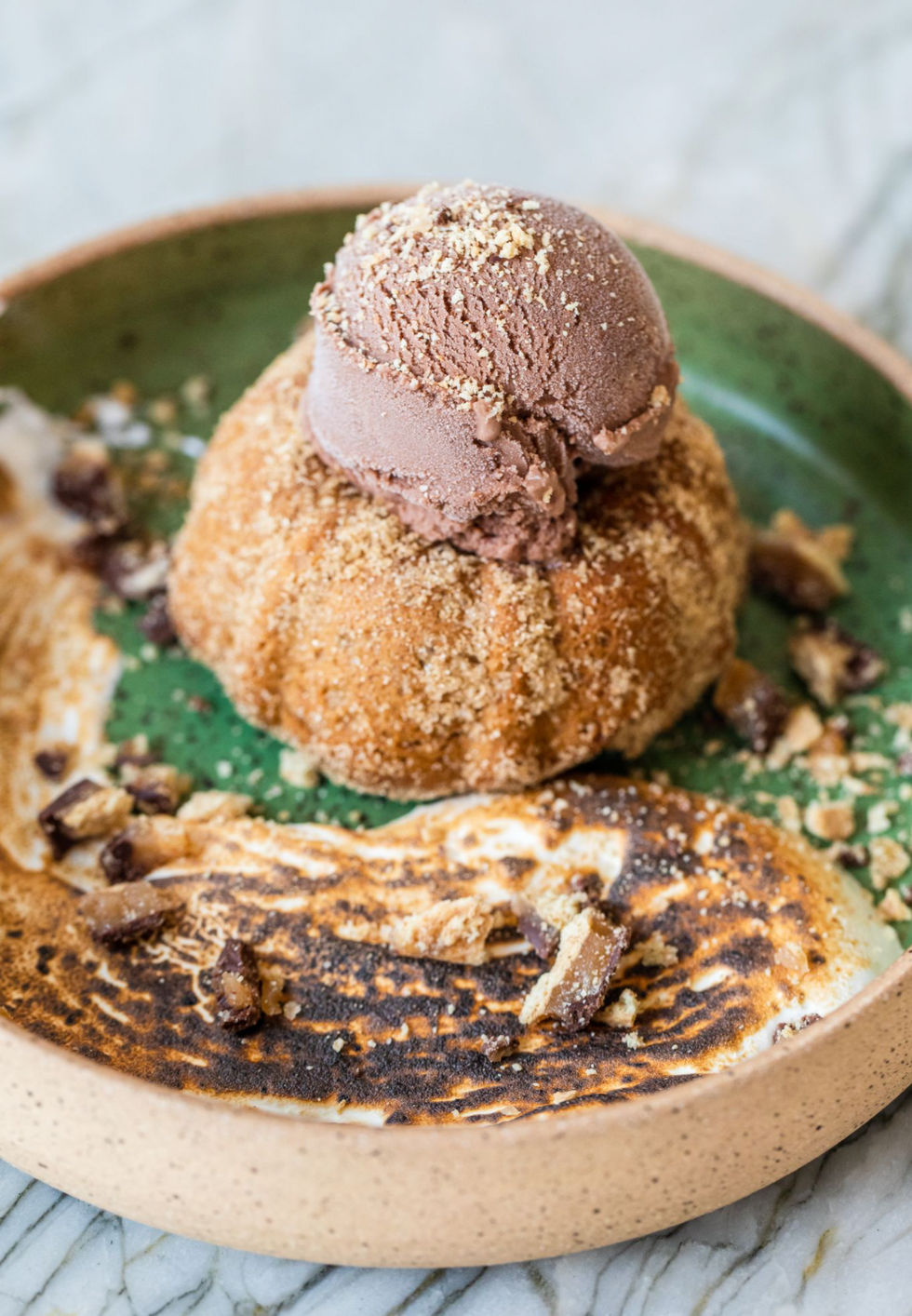 S'mores a la Tonight & Tomorrow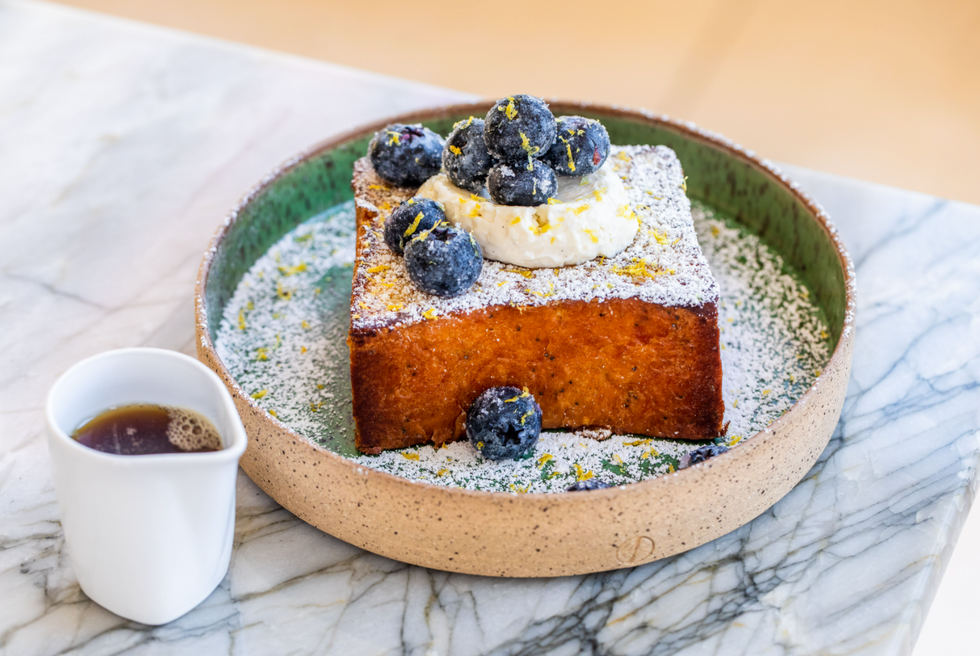 Lemon poppy seed brioche French toast
Food