The Houstonians Behind One Popular Chain Prove Breakfast Is Nothing to Yolk About
Jhane Hoang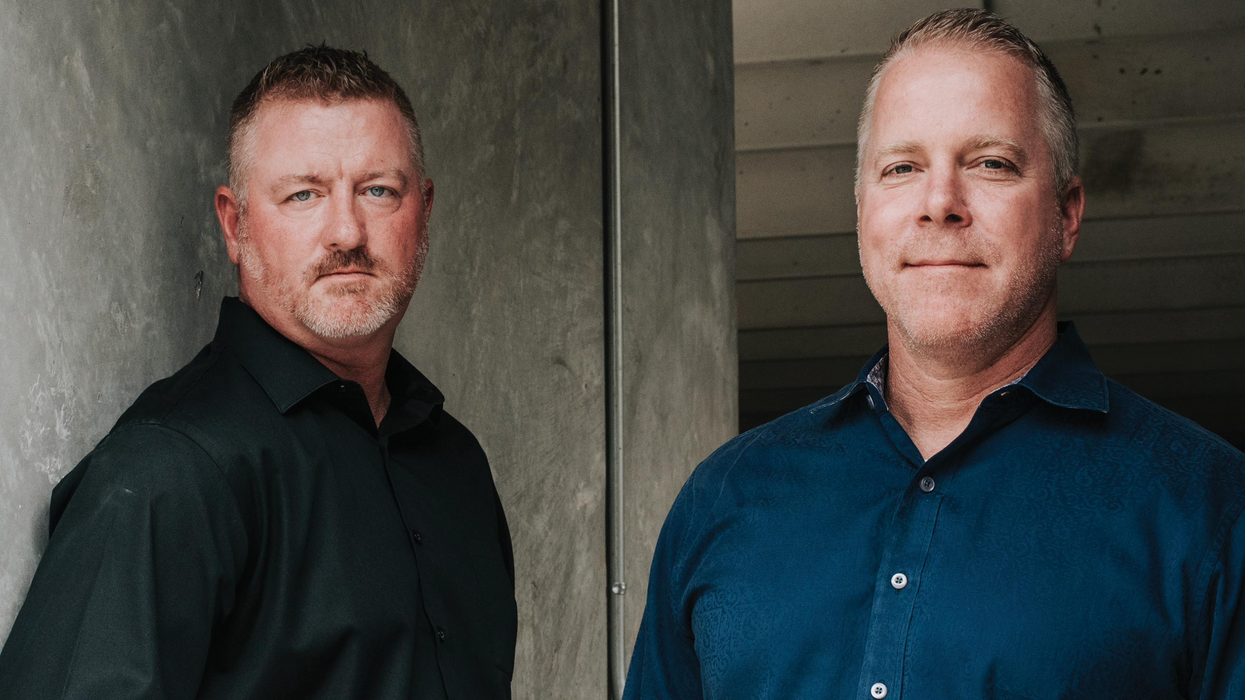 Chris Milton says that when he met his business partner Matthew Demott, it was "the perfect marriage of a yin and a yang." It's a fitting analogy for a couple of guys who created a restaurant chain called The Toasted Yolk Cafe: Just think of chef running a knife through the yolk of an egg on a hot grill, and what do you get? Culinary yin and yang!
---
The Toasted Yolk Cafe started in Conroe in 2010, and has since expanded to 14 restaurants in and around the Houston metro area, including an outpost in Beaumont. And while the pandemic brought along a shutdown — and then a serious slowdown — for most of the restaurant world, The Toasted Yolk opened two new locations over the summer, defying the expectations of many.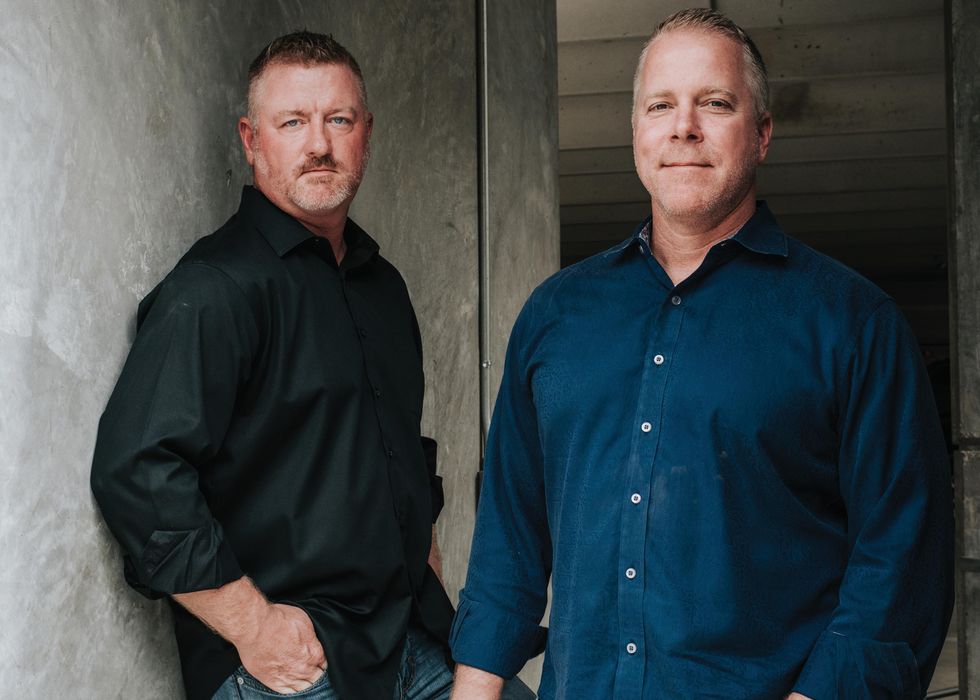 Matthew DeMott and Chris Milton, photo by Jhane Hoang
Milton, 47, serves as the CEO of the company, while DeMott, 43, is the president. Milton is from Florida and DeMott is from Alabama, and the two had decades of restaurant experience between them — at Papa John's Pizza, Ruby Tuesday, Carino's Italian and, finally, Luby's — before launching their own business. "We knew that breakfast was a big opportunity, and that people were being underserved by the alternatives at the time, like Denny's or IHOP, so that's what we decided to get into," says Milton.
The Toasted Yolk Cafés are open from 7am-3pm daily, and offer an extensive menu of traditional breakfast and lunch items, as well as some with their own spin, such as "churro-style" donuts. There's a variety of "Arnolds" — a twist on the Egg Benedict — and a Yolkwich, the Café's version of a breakfast sandwich. One lunch favorite is Junkyard Fries, which offers a mound of fries topped with homemade chili, queso and jalapeños. Servings are Texas-portioned, and there are typically healthy and indulgent variations of each item.

"Most people don't know that we have as extensive a lunch menu as we do a breakfast one," says Milton, who acknowledges that is changing, especially now as people are working from home and taking more and more face-to-face meetings out at restaurants. "Most of our locations have patios, so we have been able to accommodate people whenever indoor dining has been restricted. Our restaurants have become a destination place for people to meet in the mornings or for lunch."
One crowd the Cafés have attracted are medical workers, who come in after their overnight shift for a bit of Scrub Love — a morning happy hour that offers them half-priced cocktails from 7-10am.

Milton says that the expansion of the chain has been gratifying and, despite the strain on the restaurant industry by the pandemic, the company is thriving. "All of our franchises are up in sales for the year," he says.
Asked who he admires in the Houston restaurant scene, Milton answers quickly: "Tilman Fertitta. I think his book [Shut Up and Listen!] was pretty spot-on as far as the restaurant business goes. As he shows, we've all made mistakes — we tried to open the Toasted Yolk Café's for dinner three separate times and they all failed — and sometimes, you just don't think you'll make it, but all you need is to change a thing or two and persist." Asked for his own business advice, Milton says, "Just don't quit. I've seen it so many times. People give up when things get tough, but success is just one more step away."

As for what's next for The Toasted Yolk, Milton says to look for new locations in College Station, San Antonio and Dallas, as well as in Louisiana and Florida. "We'll plan to continue to do what we do best, which is offer a fun, upbeat environment where you can relax, and doesn't have roosters on the walls," he says taking a jovial swipe at a ubiquitous rival Southern-themed chain. "I mean, we're not that kind of place."
Food