Lockdown Diaries
Everybody's got a strategy — what to binge, what to bake, how to keep your head on straight! In the 'CityBook' Quarantine Questionnaire, we've asked these Houston notables to peek inside their new normal.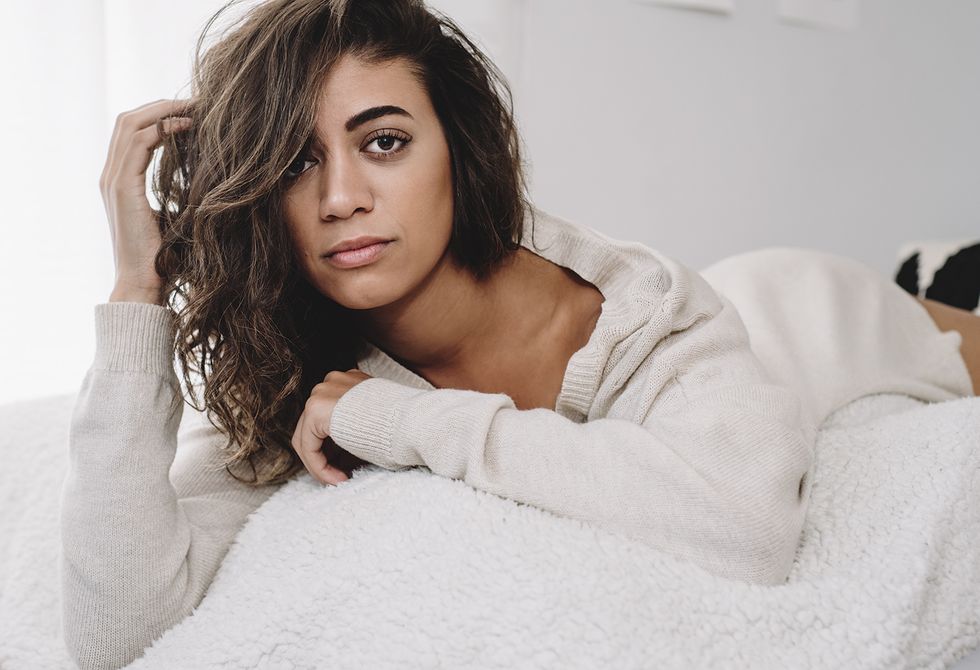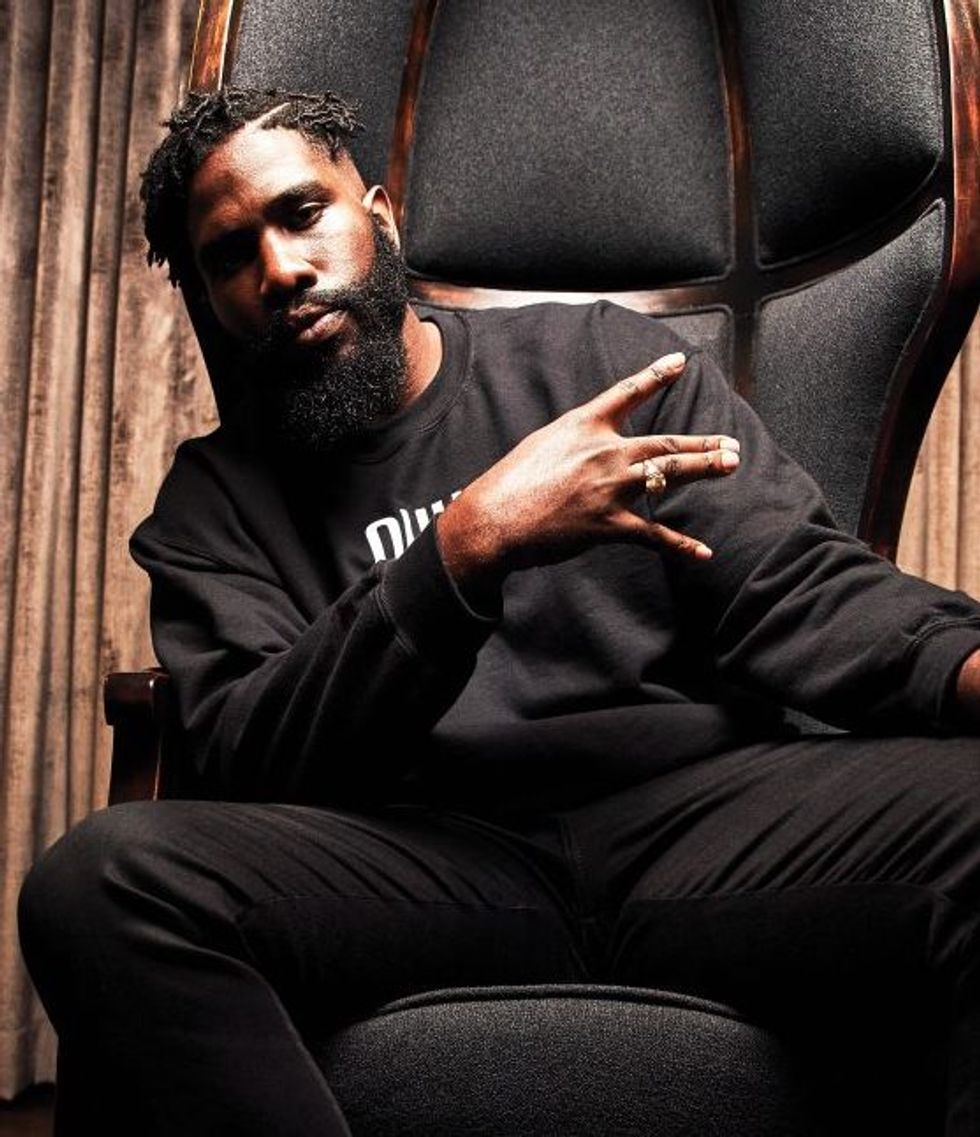 Photographed by Steven Visneau for the 2018 Music Issue.
---
Tobe Nwigwe.
Musician.
Tell us how you're passing the time. Music. Cause that's what I do.
What's on the menu? Fat is cooking breakfast almost every morning. And H-E-B guacamole."
Exercise? Or nah? 
Every day.
Are you staying positive and hopeful? If so, do you have any tips for others who may be struggling? To the people that may be struggling, I'd say God is in control, if you believe that kind of stuff.
Have you learned anything about yourself or your city that you didn't already know? Uhh, yes. I learned that I like quarantining.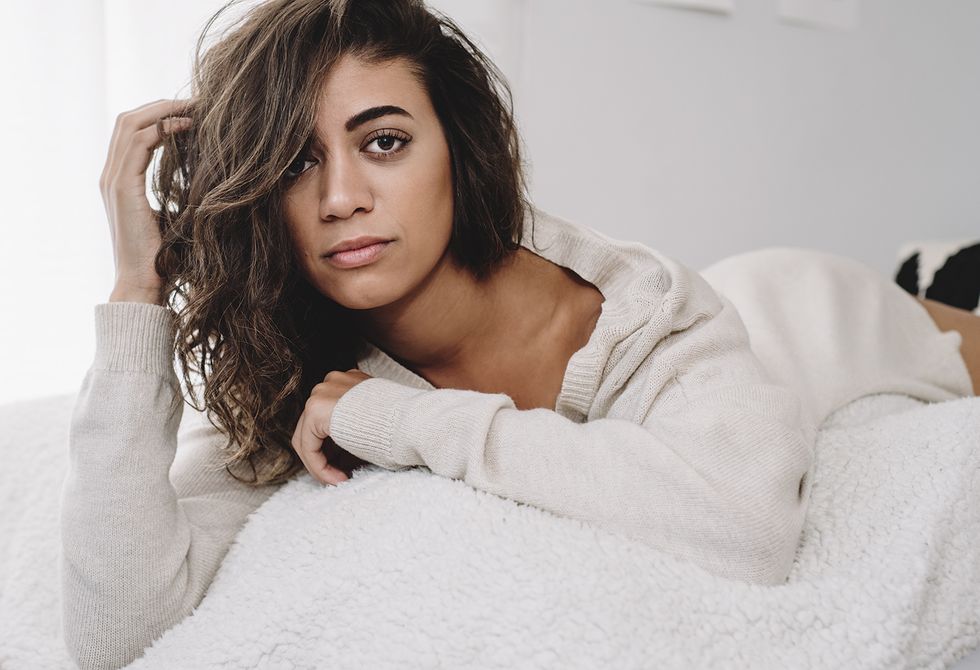 Photographed by Jhane Hoang for the Summer 2018 Issue.
Madeline Edwards.
Musician.
Tell us how you're passing the time. Whether it's writing music, writing stories or simply just writing in my journal, I've been taking this time to really dig into being a more creative writer, and learn how to better communicate to my audience. I also started a blog during this quarantine that highlights my songs and the stories that made the songs. And I've been listening to a lot of comedy podcasts, one in particular that gets me out of a funk almost every time is Correct Opinions with Trey Kennedy. That goes for TV also; lots of The Office and just recently started binging Community.
What's on the menu?I'm not really a cook, and I definitely always tend to eat out, probably more than I should. But now I'm finding myself cooking every single day — and genuinely loving it. I can't see myself going back, even when this quarantine is over, and I'm sure my bank account will definitely be thanking me for that in the long run. My favorite meal that I've made thus far is a spicy chicken dish with a summer blueberry-and-honey kale salad.
Exercise, or nah? I've been exercising here and there. I would say at least a few times a week, I'm either going on a run or a long walk with my roommate, or even trying to do some squats in my living room.
Have you been staying upbeat and positive?Every day is different. I got furloughed at my job — I'm a musician for Landry's Co. — and that has gotten me discouraged and quite frankly feeling very unproductive, but I've had to push through the fog. If I'm having a day where the heaviness of this season is really weighing me down, I try not to push it aside completely. What we're experiencing right now is a historic collective-traumatic experience. It's okay to feel discouraged. It's okay to feel sad. Hell, it's okay to even feel angry sometimes. It would not be healthy for me to push those feelings of doubt or uncertainty down, so I allow myself to go through the motions of feeling them. But not for too long, because then it could really turn into an unproductive, self-destructive cycle. I usually allow myself 24 hours to feel the feels, and then make myself get up and push through the wall.
What have you learned about yourself? Everyone takes advantage of the time they have with people; it's just the nature of the world we live in. But now more than ever, we're finding out just how valuable our time is. If you make time for family … go the extra step to make sure your phone is put away and you are void of any distractions from the ones you love. If you go to work … don't just work, put yourself in front of every opportunity — and not even just for money, but for a chance to expand yourself as person. If you make time for yourself … don't just put in your 30 minutes of yoga or a few passing minutes of prayer or meditation and call it a day. Instead, really dive into what you can say to yourself and do for yourself; breathe; ponder what you can do to encourage yourself that you are a driving force in this world, meant to be a light to others. You can't fully be a light to others if you can't be a light to yourself.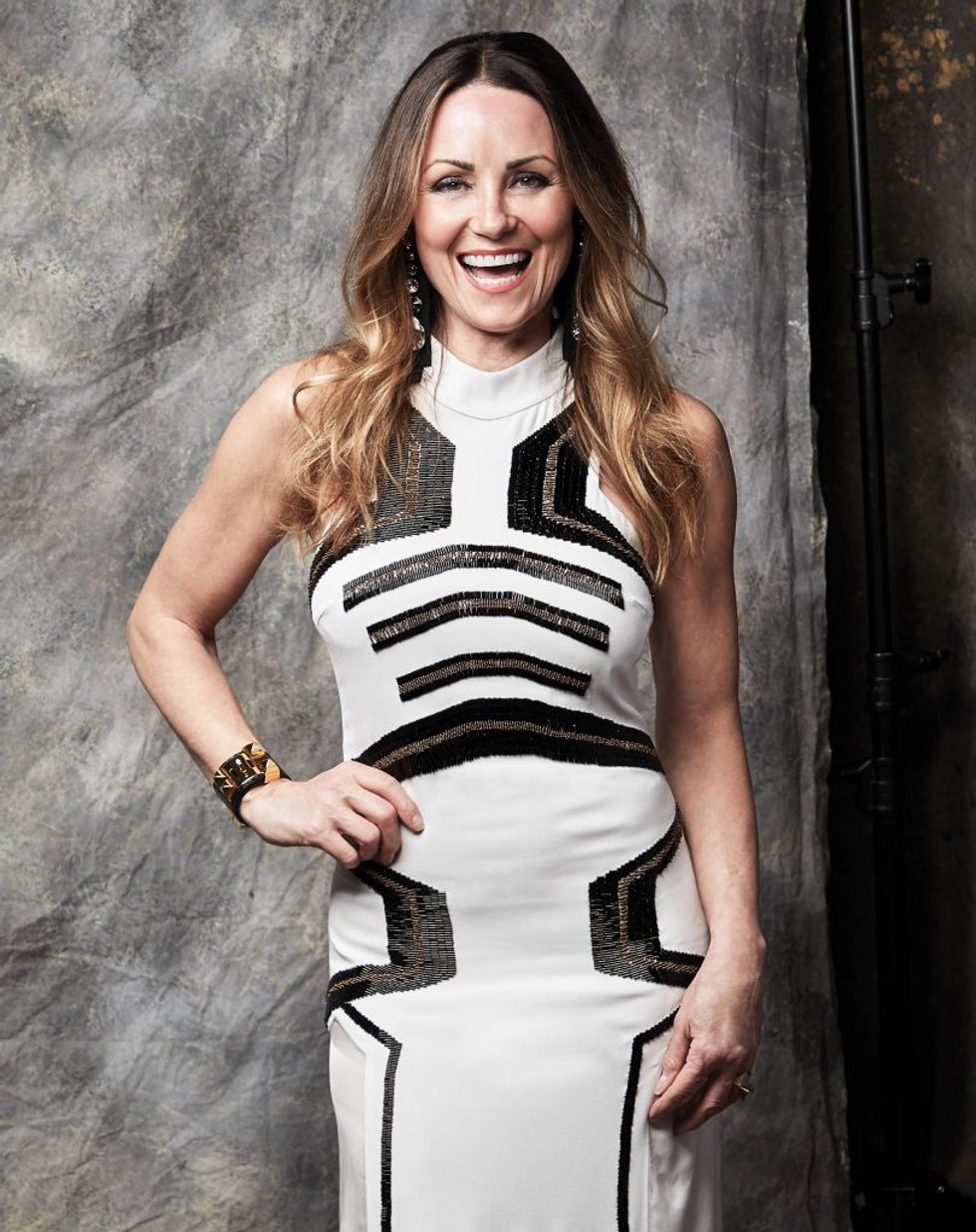 Photographed by Steve Visneau for CityBook's "Leaders & Legends" portfolio in April 2019
Lucinda Loya.
In-demand interior designer and busy mom.
Tell us how you're passing the time. I've been working hard, maybe even harder, now that we are all remote. Phone calls, conference calls and Zoom meetings are becoming the norm. We are currently under construction on projects that must carry on, but everyone is taking the smart approach of being safe by masking up. And I'm not a TV watcher, but I was coaxed into watching Tiger King recently — shhh! — just so I could understand all of the jokes coming over social media. LOL
What's on the menu? I'm not known for my cooking, but I have enjoyed being creative in the kitchen lately. We also have Tata, the head chef at Uptown Sushi, on speed dial. Their staff has been a part of our family for many years, and we love supporting our favorite small business.
Exercise? Or nah? With a flat tire on the bike, I've enjoyed leisure walks while awaiting a new inner tube to arrive from Amazon!
Are you staying positive and hopeful? If so, do you have any tips for others who may be struggling? Staying positive and hopeful is my nature — but staying busy is key. To me, being quarantined means a good excuse to stay home — and with two daughters in high school, not having to tell them "no" to particular outings is quite freeing! We are redecorating teenage rooms to accommodate desks as a workplace for school, and I am limiting my "news time," which is helpful. The silver lining in all of this is that our family is joining together now more than ever, and I couldn't be happier!
Have you learned anything about yourself or your city that you didn't already know? There are so many creative ways our city is offering support. Boutique and salon owners are making grocery store runs for those quarantined at home; other businesses have switched their focus to make supplies needed during this time. Houstonians are awesome! We are not afraid to face challenges. We know of only one way to cope, and that is by working together.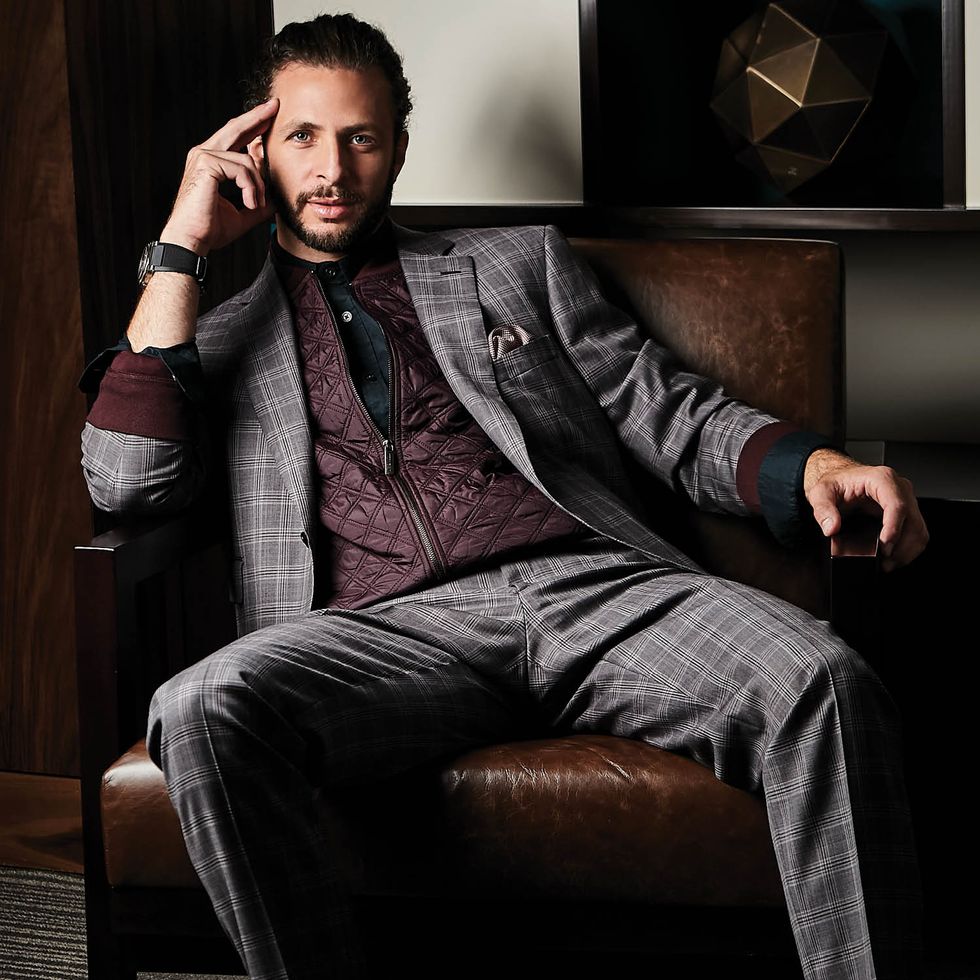 Photographed by Steve Visneau for a fashion feature in CityBook's November 2017 Art Issue
Justin Garcia.
Artist.
Tell us how you're passing the time. Finally getting to the books friends have shared: The Sublime Engine by Stephen and Thomas Amidon, Reflections on the Art of Living by Joseph Campbell, The Book by Alan Watts, Leonardo Di Vinci by Walter Isaacson, The Richest Man in Babylon by George S. Clason. And I'll watch the same movies over and over if they have unforgettable moments. I'm a fan of Interstellar, Butch Cassidy and the Sundance Kid, Meet Joe Black, The Usual Suspects.
What's on the menu? I have been trying out new seasonings and rubs on some meats, and will say I have a good artichoke-and-beets recipe. What I am craving is some fresh sushi and some good ole Tex-Mex. And I'm a sucker for tacos and frequent Cantina Barba.
Exercise? Or nah? Yes, definitely exercising to keep sane. I'm running along the bayou and doing home workouts the best I can.
Are you staying positive and hopeful? If so, do you have any tips for others who may be struggling? I am staying positive and hopeful — we have to be. There is a light at the end of this tunnel even though it seems long. This is testing everyone to their core. We are having to slow down, reflect and reassess a lot of things we may have thought were important, or have ignored. My tip: Take this time while the world stands still and work on the things both around you and inside you that you have put off dealing with.  I personally really like a quote from Joseph Campbell, "Opportunities to find deeper powers within ourselves come when life seems most challenging".
Have you learned anything about yourself or your city that you didn't already know? Found out I'm not too bad of a cook, and that I really enjoy my coffee and meditation. My city is amazing with supporting each other; Harvey showed us what we are capable of when challenged. This is just another challenge, and I know this city unites and comes together.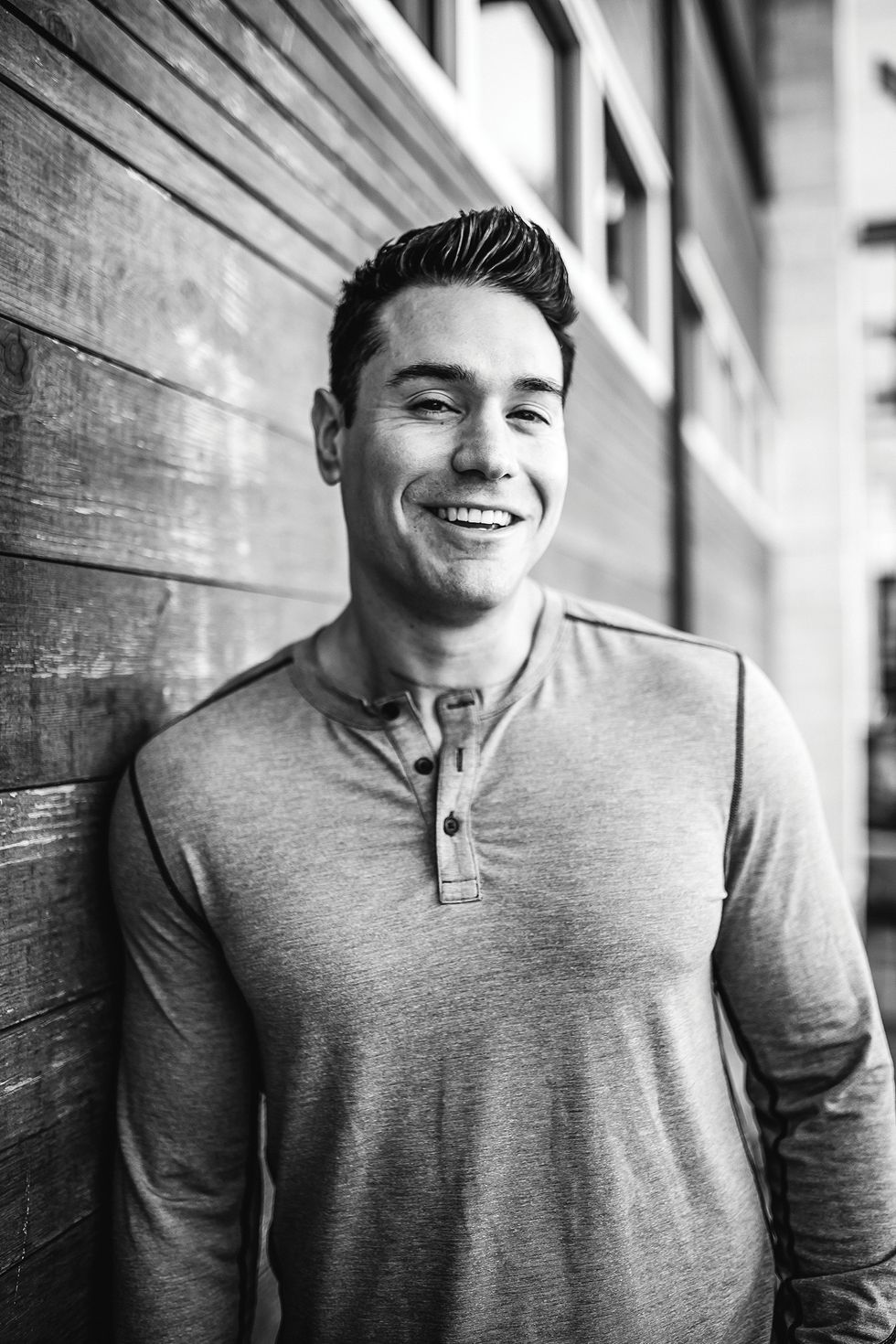 Photographed for CityBook in January 2020 by Traci Ling.
Johnathan Cranford.
Wellness author and public school teacher.
Tell us how you're passing the time. Any books, podcasts, TV or music you're loving, and why? While everyone was swooning over Tiger King, I fell in love with the new Bram Stoker's Dracula on Netflix. Even for someone who already knows the story well, something happened in every episode that caught me completely off guard. And any time I'm in the kitchen, running an errand or walking the dog, I have a podcast on. My favorites areRadiolab and The Daily.
What's on the menu? Who's doing the cooking? Is there a favorite meal you've made from your pantry, or a restaurant on speed dial for a particular dish? We haven't changed the way we eat at all since quarantine — bacon and eggs, protein shakes, steak and veggies, the same boring (sugar-free) stuff we love eating. One thing we've recently gotten into is using Siete brand grain-free taco shells. Now taco Tuesday is a thrice weekly occurrence!
Exercise? Or nah? Fitness is sort of built into our lives. We start every day with a two- to four-mile run with our dog, then we do a body-weight-only or limited-equipment CrossFit workout posted by our gym, Crossfit Stonecutter. I'm also in charge of wellness for my school (I'm a public school teacher), so I program at home workouts for the staff and work with them on diet and exercise goals.
Do you have any tips for others who may be struggling to stay positive? I would give them the same advice I give my students when I notice they're depressed or struggling with something: First, I remind them that the way they feel right now is not how they're always going to feel. Then, I tell them that life has a way of changing overnight. Things may be bad right now, but one day you're going to wake up and they won't be.
Have you learned anything about yourself or your city that you didn't already know? I'm very much an introvert, which was fantastic in the beginning — but after a month of quarantine even I miss seeing my coworkers, students and friends from the gym.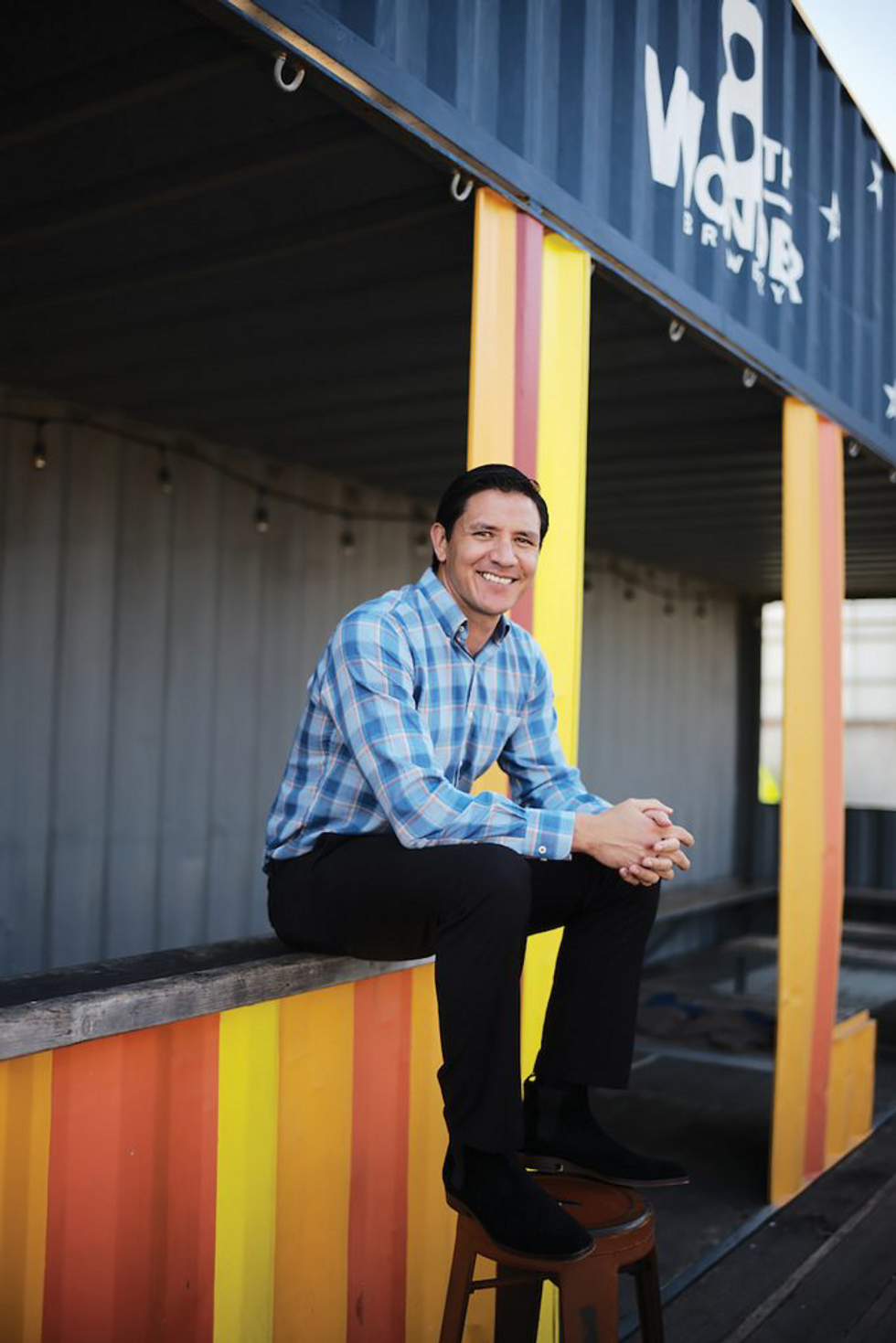 Photographed for the Winter 2018 edition of CityBook by Daniel Ortiz
Brian Ching.
Retired soccer great turned sports bar impresario.
Tell us how you're passing the time.Since I am also a financial advisor I have really been busy following the financial markets in these uncertain times. I've also been working with my partners at Pitch 25 to make sure that we are doing all the right things for our employees so that we can be ready when the economy re-opens. However, the highlight of my days is in the afternoons when I get to spend time with my son. We try to be as active as we can, whether that's swimming, playing catch, kicking the soccer ball, or going for a bike ride.
Exercise? Or nah?I started a push-up challenge for the month of April just to force myself to make sure I am doing something. The goal is to do 200-300 push-ups a day. So far I am in a constant state of soreness but am enjoying it because I haven't felt this muscle soreness since playing days. Hopefully next month I will move to an ab challenge because I definitely need it after all the sweets that I have been eating. Definitely missing playing in a backyard soccer game at a buddy's house that we did about twice a month.
Are you staying positive and hopeful? The hardest part is getting off the couch or getting out of bed, but once you do…I've never heard a person say they didn't enjoy the way they felt after being active. So find a challenge and commit to it. I had to do that with the push-ups. Also, one of the things I really enjoyed this month was a virtual hangout with the 2006 Dynamo Championship team. Catching up with guys I haven't heard from in years and connecting over the old jokes and stories was priceless. Using this time to reconnect with old friends could really lift your spirits.
Have you learned anything about yourself or your city that you didn't already know?I have learned how much we all need personal connection. I don't mean phone calls, FaceTime, or texting but actual face-to-face interactions. For me there's nothing like being in the presence of a person that I like or want to get to know. It's a human need in my opinion, and something that we have all gotten away from with technology these days. So, once the economy opens back up, it's something that I'm going to commit do doing more.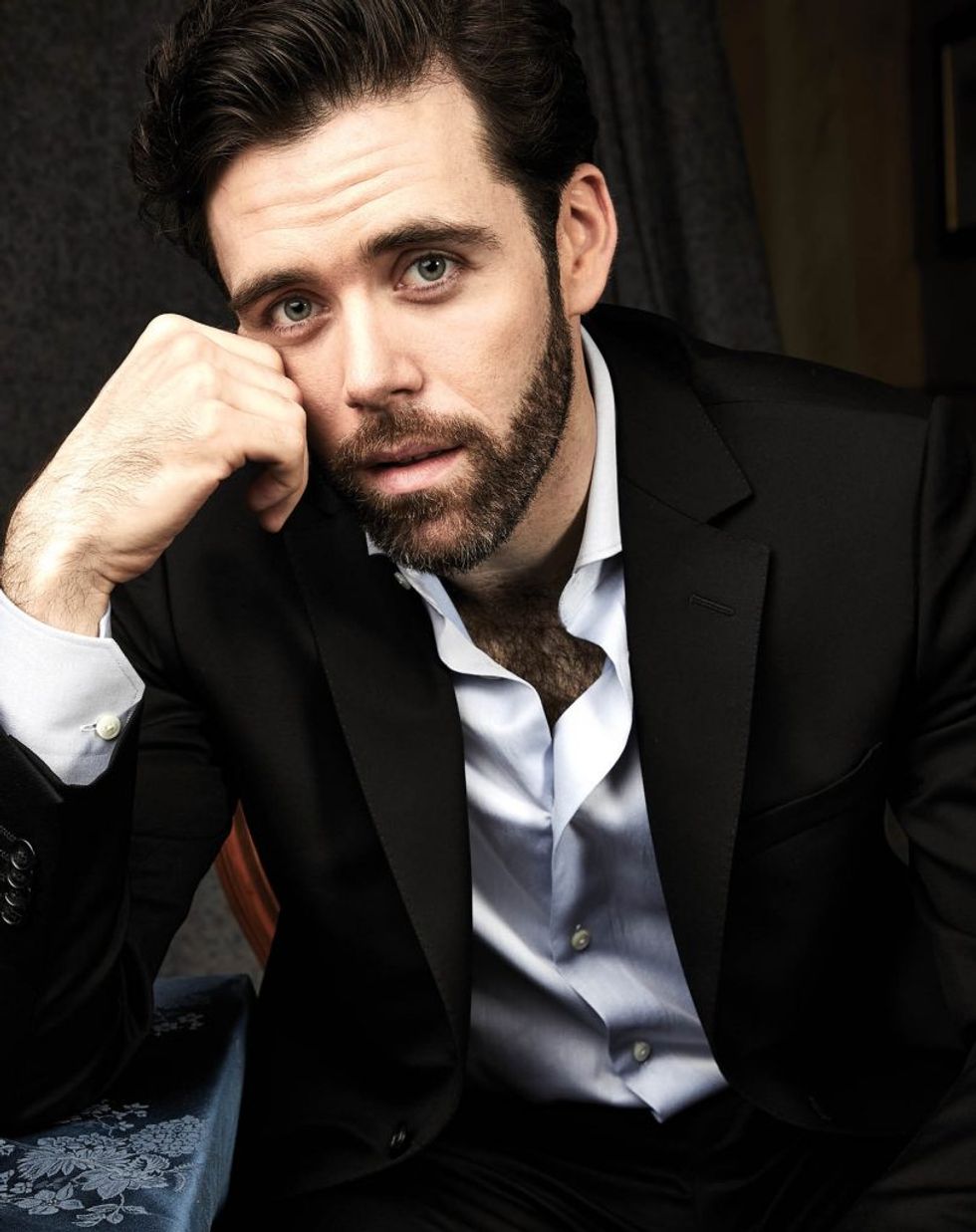 Photographed for CityBook's first annual Leaders & Legends portfolio by Steve Visneau in April 2018
Connor Walsh.
Houston Ballet principal dancer.
Tell us how you're passing the time. I've been a longtime lover of reading the newspaper so I'm spending lots of time reading my New York Times and Houston Chronicle. I think it's so important that we support both investigative and local journalism. There is too much crazy media out there that are more about how many viewers they have than the truth.
What about movies and TV? As a soccer lover who misses it immensely, I blasted through series The English Game [on Netflix] and This is Football [on Amazon Prime]. I've also been streaming lots of ballet since companies all over the world are putting live performances online. Most recently I watched the dark and fascinating Mayerling performed by Stuttgart Ballet, which Houston Ballet will be performing next season. Houston Ballet is also creating lots of online content for our audience, so keep your eyes out!
What's on the menu? I must admit that I'm not the best chef, but I do enjoy playing sous chef to my girlfriend with whom I live with. She has much more imagination and understands flavors far better than I do. She's Korean so I particularly enjoy the Korean food "we" make when she's feeling nostalgic for home. I've also tried to support our local restaurants a bit and order some take out. I particularly enjoyed Nancy's Hustle conversion to a burger joint and bodega.
Exercise? Or nah? Daily exercise, yes. But it doesn't nearly compare to how much we exercise we get during a normal rehearsal day at Houston Ballet. I've been doing my best to continue taking barre in my apartment so it is not such a shock to the system when rehearsals resume. The dance community has really come together and are offering free online classes. I've also been doing a fair amount of running as an excuse to get outside and explore the neighborhood a little bit.
Are you staying positive and hopeful? I'm trying to strike a balance of taking on projects for work and also utilizing this time to allow myself to be still. Which is not something I do often. I think a lot about the people who are dealing with this situation head on. I can't imagine the anxiety and exhaustion all of our essential workers must feel. I also worry about people who were already in difficult situations before this pandemic and how heavily they will be affected. That being said, I take comfort in witnessing how adaptable and generous people can be. For everything that is terrifying or heartbreaking, there are also examples of courage, kindness and peace that give me hope.
Have you learned anything about yourself or your city that you didn't already know?I've learned that it's possible to be homesick for your city even when you're in your home. I miss you, Houston.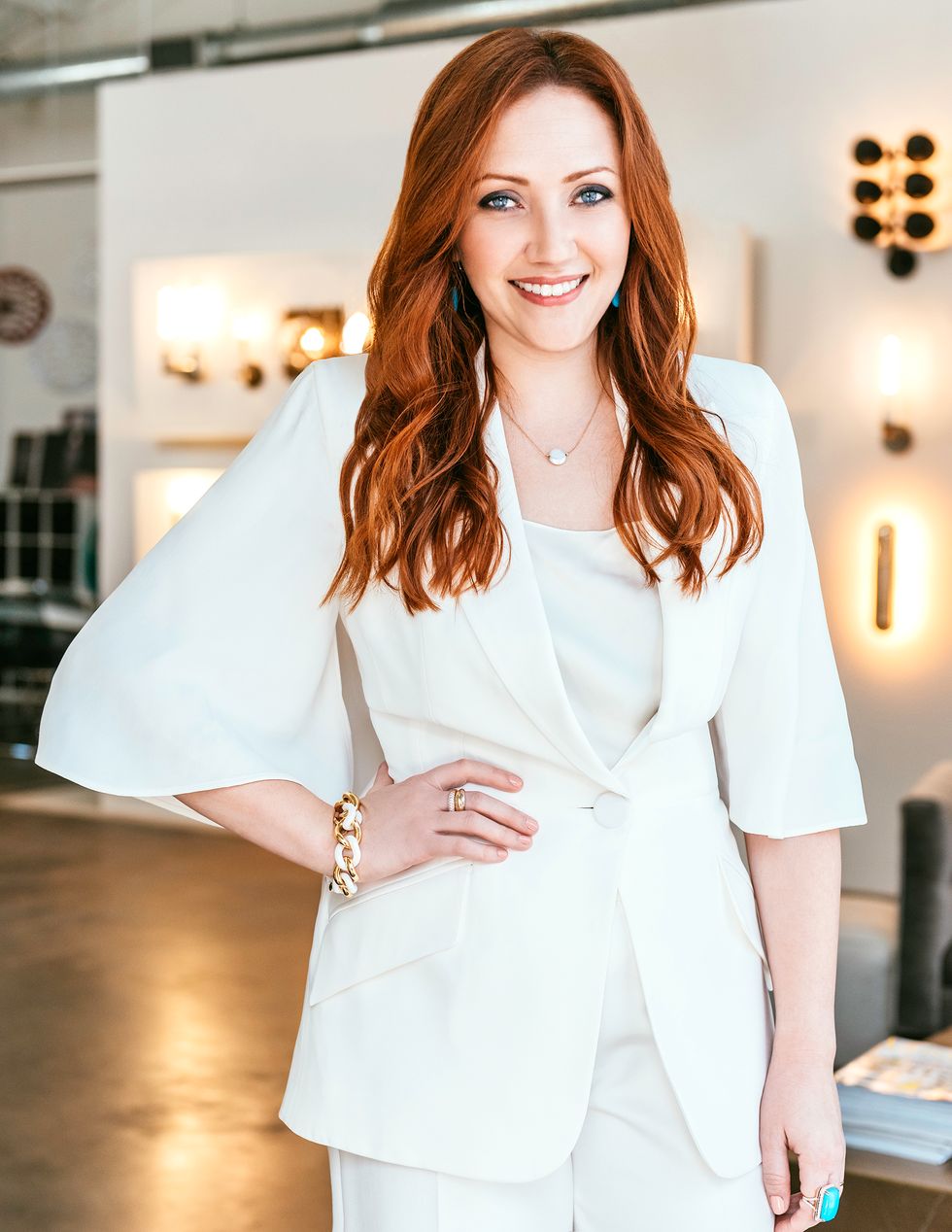 Photographed by Jhane Hoang
Meredith Xavier.
Interior design aficionado and editor.
Tell us how you're passing the time. Any books, podcasts, TV or music you're loving, and why? Our Pandora is going between "Higher Love (Kygo remix)" Radio, which is the perfect spirit-lifter, and Taylor Swift's ME radio, which is my kiddos' choice dance station. There have been a lot of afternoon dance parties in the living room to keep them energized and active! I've also been spending more time writing; a book has always been on my bucket list to write, and I figure it's now or never.
What's on the menu? Who's doing the cooking? Is there a favorite meal you've made from your pantry, or a restaurant on speed dial for a particular dish? We've actually enjoyed cooking together every evening — a.k.a. Yuri cooks and I watch, with a glass of wine in hand — so we haven't been ordering out very much. The kids have become great at setting the table, and we are actually using our dining room more than we ever have. I hope our kids remember these days as happy — filled with love and family, and not the realities of the stress and uncertainty that has become a daily part of so many of our lives.
Exercise? Or nah? Memorial Park has been my saving grace. My husband and I walk the three-mile loop every single morning unless it's raining. This has become our morning "board meeting" since we run our business together. We've barely missed a day. Then I come home and do a quick BBG workout for 30 minutes before diving into homeschooling and work. I've found this morning routine helps clear my head and get ready for the day.
Are you staying positive and hopeful? If so, do you have any tips for others who may be struggling? I find that if I watch the news, my mood and outlook completely shifts in a very negative way. I am keeping informed by reading news sources that I feel are fact based and unbiased — once a day — and then shutting it off. For those struggling, turn off the TV and spend some time doing things you enjoy, that help you escape. Even if that is pulling weeds out of the yard —anything to distract. On the days that are hard, I think about how special it has been to have so much time with my kids — to be present for them, and to also have minutes of quiet. We have been forced to slow down, whether we like it or not, so this is the time to really put things into focus and decide how your life will move forward on the other side of this pandemic. But I am hopeful. This too shall pass. We will learn from it, and our lives will look a lot different on the other side. I am hopeful that the other side is a world that is a little more kind, more aware — and our respect for ourselves, our future generations and our climate will have a positive impact on our global community going forward.
Have you learned anything about yourself or your city that you didn't already know? I'm used to being on a plane most weeks. I'm used to constantly being on the go and not giving myself time to relax, breathe or enjoy. This entire situation has opened my eyes to the beauty of just being. 'Dolce far Niente,' as the Italians say. And when the skies open back up and the world starts to get back to our new way of living, I don't think any of us will be as quick to hop on a plane for so many of the meetings we used to otherwise not think twice about. Zoom will do just fine.
Uncategorized