Ho! Ho! Ho! Get that Holiday Glow (and Some Gifts, Too) at Trellis Spa
NEWS FLASH! TRELLIS Spa at The Houstonian, Hotel, Club & Spa is open to everyone, not just members. We recently visited the extensively renovated retreat and discovered you can easily spend a day here after a spa treatment, especially during the holidays when there is shopping, eating and festive sight-seeing to boot.
---
The Houstonian, the former estate of Barbara and President George Bush, has decked its halls with fresh garland, holiday décor, and giant home-made gingerbread houses on the glowing lobby fireplace mantle through December. This is especially fun for out-of-town guests looking for a festive outing over the holidays — and everyone is invited to this tucked-away paradise.
First up: Trellis Spa reservations, as 'tis the season! A new special will hit Dec. 20, and we cannot imagine anyone who would fail to love this during the frenetic holidays. The Stress Relief Neck Wrap is included with a Trellis custom massage or CDB massage on Mondays or Tuesdays. Heat activates the oils in the herbs and provides relaxation; alternatively, the wrap may be frozen and used for sore muscles. Guests receive the neck wrap of flaxseed, lavender, lemongrass, rosemary, and chamomile flowers as a take-home gift (a $48 value).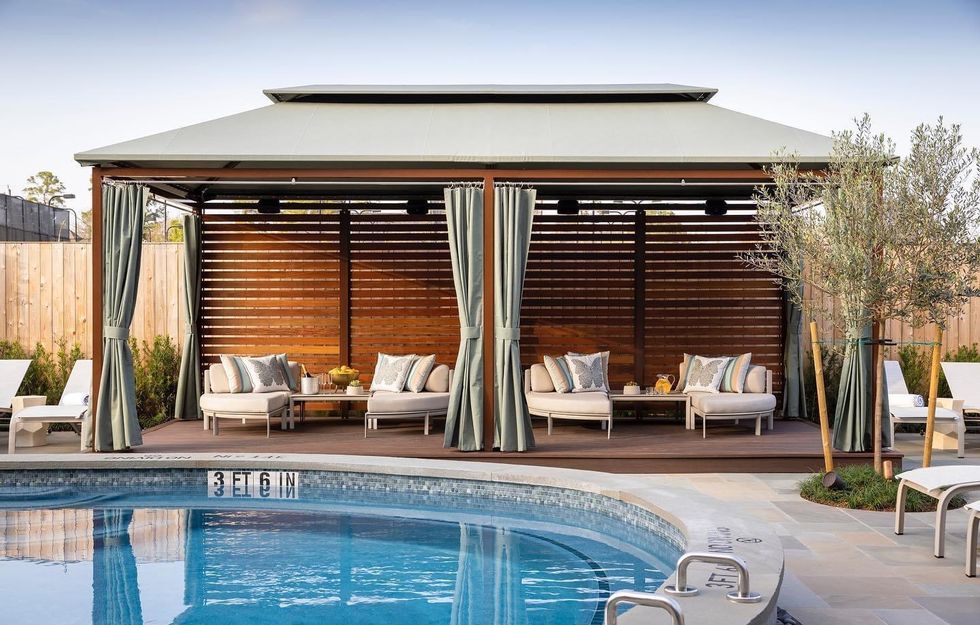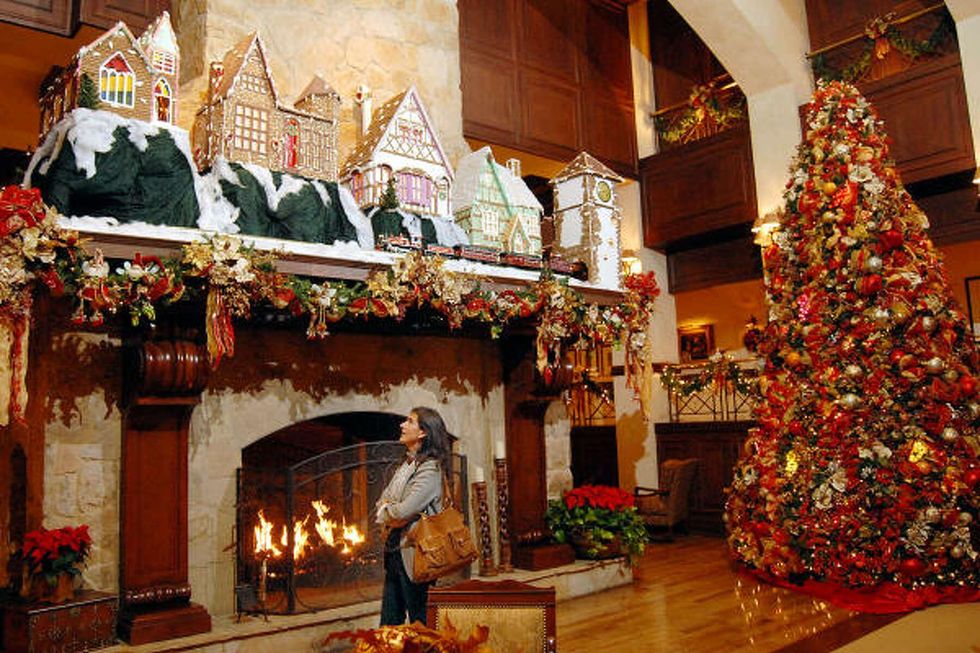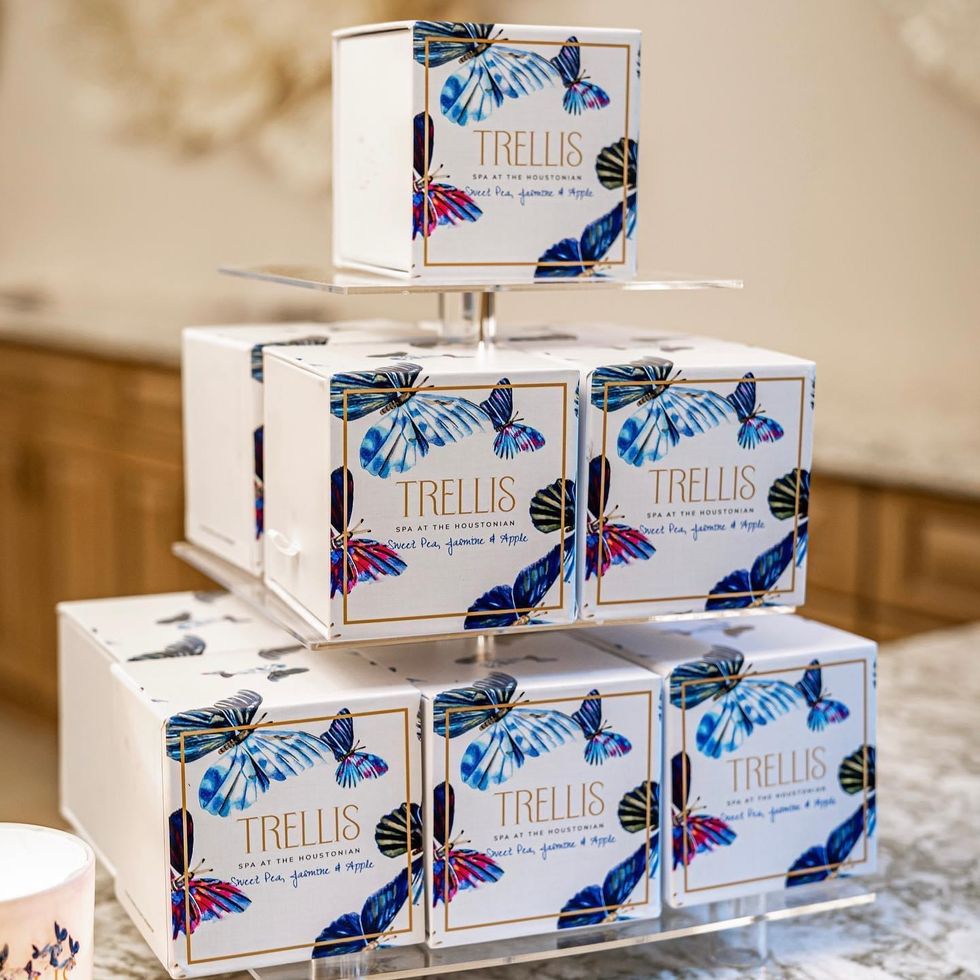 To prep for parties galore this season, a facial might be top of mind. Trellis recently introduced Tata Harper natural luxury facials and the aromas alone are blissful. Other facials to choose include a custom facial, Natura Bisse and HydraFacial. For the ultimate gift, all-day packages such as The Southern Gentleman are the way to go, but you can buy a gift certificate for any service at the spa (and who wouldn't want one)?
At the largest spa in Texas, also expect a nail salon with a serene setting for a mani-pedi overlooking the lush, wooded grounds. You'll find the petite hair salon tucked away in the corner, but book way ahead for services because (sadly) The Houstonian's Solaya in Highland Village recently closed and there are carry-over clients. Guests with a 50-minute treatment have access to all the amenities including a sauna, indoor cooling pool and cabana-flanked outdoor soaking pools and garden — perfect for our famously warm December days.
Trellis Spa is beckoning with not only spa treatments to get you holiday ready, but special gifts for anyone on your list who appreciates a little pampering. In the expanded spa reception area, peruse the walls of candles, lotions, diffusers, body oils, bath products, designer sunglasses, makeup, and even cool clothing.
Getting hungry? Guests with at least a 50-minute treatment have the luxury of visiting the spa dining areas — upstairs or downstairs on the lovely covered terrace. (For shorter treatments, Tribute restaurant is open to the public.) At the spa, lunch on healthful treats such as smoked salmon on brioche or the beloved grilled peach salad with natural chicken, blue cheese and pecans — and there's no need to even remove your spa robe.
Style