Famous Spa Set to Reopen in February as the Largest in Texas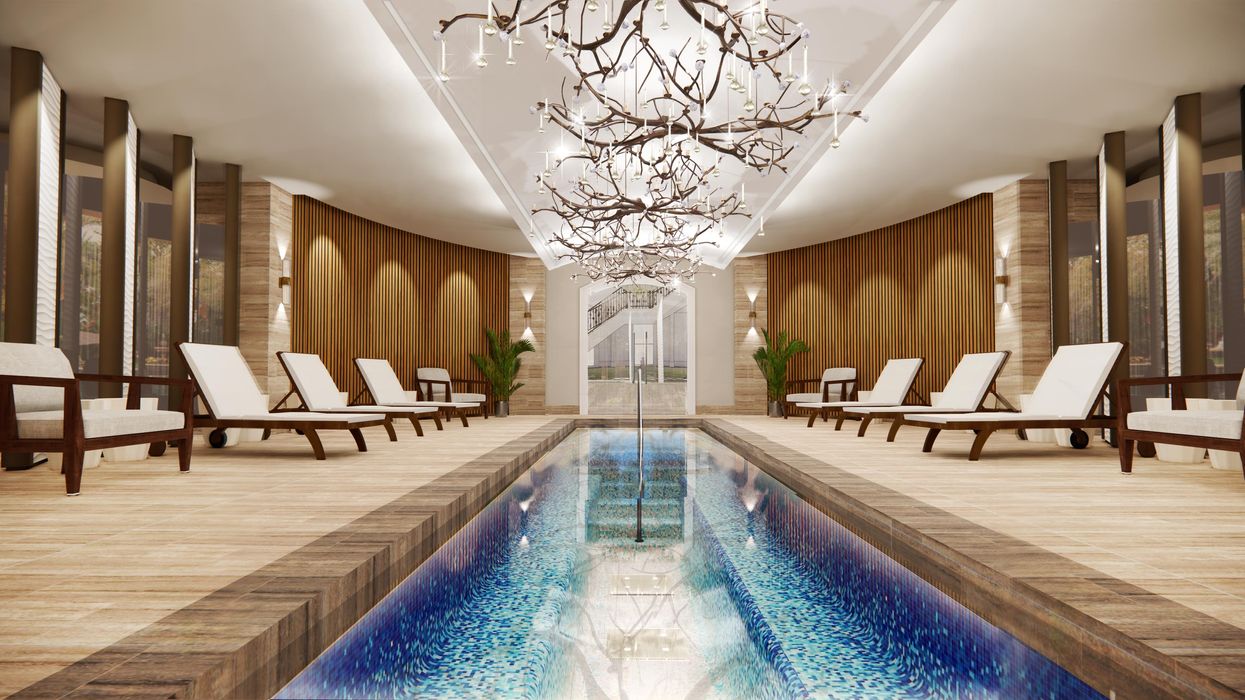 As 2020 comes to a close, folks are assessing the mental and physical toll the year has taken — and looking ahead to the new year with a sense of hope and anticipation. Among the activities we all hope to prioritize are self-care and relaxation. So what better time for the largest spa retreat in the state of Texas to open its doors?
---
In February 2021, the Trellis Spa at the Houstonian will reopen, boasting a massive expansion that creates an indoor-outdoor spa experience. The space totals more than 26,000 square feet, including a 6,500-square-foot bathing area dubbed the Soaking Pools and Garden, inspired by long-established bathing circuits found in many cultures around the world. Day access to the area is available, as are private cabanas, which can be rented for a minimum of three hours for parties of up to 10. This area is also home to a floating art installation commissioned from Casey Parlette, who handmade each vibrant butterfly in the piece.
Back inside, Trellis now offers its own dining room, situated upstairs overlooking the gorgeous oaks for which The Houstonian campus is known. Executive Chef Neal Cox has crafted a health-focused all-day menu. "Guests can enjoy a bottle of wine and appetizers, or choose from many nutrient-rich entrees," says Trellis General Manager Renae Cassam.
The makeup studio and pedicure bar also tout views of the verdant landscape. The Tranquility Room has been expanded, and the reflection pool has been redesigned — the custom chandelier pulls inspiration from the branches of oak trees — all ensuring pre- and post-treatment is just as relaxing as the service itself.
Speaking of treatments: Expect old favorites to make a return, alongside new touchless therapies — Cellis Slimming, which smooths and rejuvenates the body's complexion, and the MLX Dome, which uses infrared, plasma and light therapy to increase metabolism and energy levels, among other benefits. Orveda and Natura Bissé products mean facials and skincare are as luxurious as ever.
Upon its reopening in February, Trellis will put numerous safety protocols in place. In the meantime, The Houstonian is operating Solaya Spa & Salon in Highland Village.
Style