With 3D Printing, Laser Cutting and More, Tech Becomes Art in Show at New East End Incubator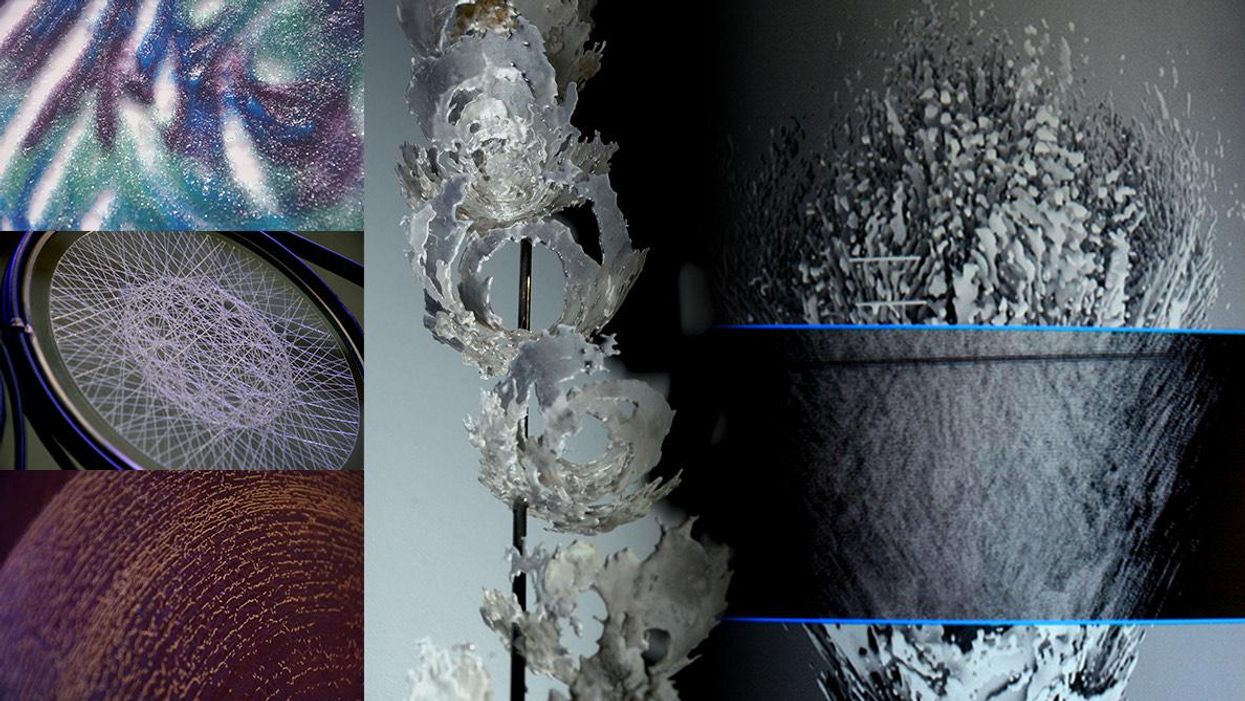 EAST END MAKER Hub, the 300,000-square-foot and 21-acre manufacturing center that will be the new home of Houston-based manufacturing incubator space TXRX Labs and a bevy of other local manufacturers, fabricators and crafters, opens its doors for the first time tonight with an art show that promises to showcase a melding of art and technology.
---
The pieces in the exhibition, which will investigate themes of arithmetic, geometry, music and space, will showcase many disciplines — like metalworking, laser cutting, 3D printing, woodworking and vacuum forming. These were made possible through the expansive list of fabrication toolsets made available to the public by TXRX.
Co-curated by Meredith Tucker, Project Lamda and TXRX Labs, the show, titled The Quadrivium, will take place in TXRX's new Techne Gallery (6501 Navigation Blvd), a 1,400-square-foot gallery located in the TXRX Lobby, and will showcase the artwork of three artists taking part in TXRX's Artist Technology Residency program.
The three residency artists featured in the show, multimedia artist James Templeton, glass artist Christine Alexander and maker Steven Alexander, will all have unique art pieces on display for the show that were created using equipment and training offered by TXRX over the course of the four-month, in-house residency. The show runs through July 17.
"I picked really technically capable artists that I knew I could get up and running quickly," says co-curator Meredith Tucker, noting that they show was originally planned for an earlier date and at a different venue but was delayed due to the pandemic. "I knew I could give these artists exactly what they needed and get them into the classes they needed to take."
Included in the show is a highly technical piece by Templeton that involves droplets of water falling into a shallow dish that a light then projects onto the floor of the space. Although it works best in darkness while being suspended high above the gallery space, for this show the piece will be hung at eye level, which will create an experience that Tucker describes as looking at a "light fountain."
"If you hang it up high enough, it takes up the entire gallery space and it kind of feels like the whole room warps," says Tucker of the piece, which will be getting its own show where it will be displayed in such a format after the conclusion of the group show. "It's a really surreal experience."
Also in the show will be glass pieces by Christine Alexander that push the historically 2D medium into the 3D realm. Christine's husband Steven, who describes himself as more of a "maker" than an artist, will have work in the show created from software he wrote himself that is utilized to make videos of mathematical shapes.
The opening of the new show kicks off tonight from 6:30 to 9pm and will also include a joint musical performance by sound designer Ryan Hollaway and hand pan artist Andrew Baker.
Art + Entertainment