In New Show, Artist Collective Paints Picture of a Covid-Induced Emotional Rollercoaster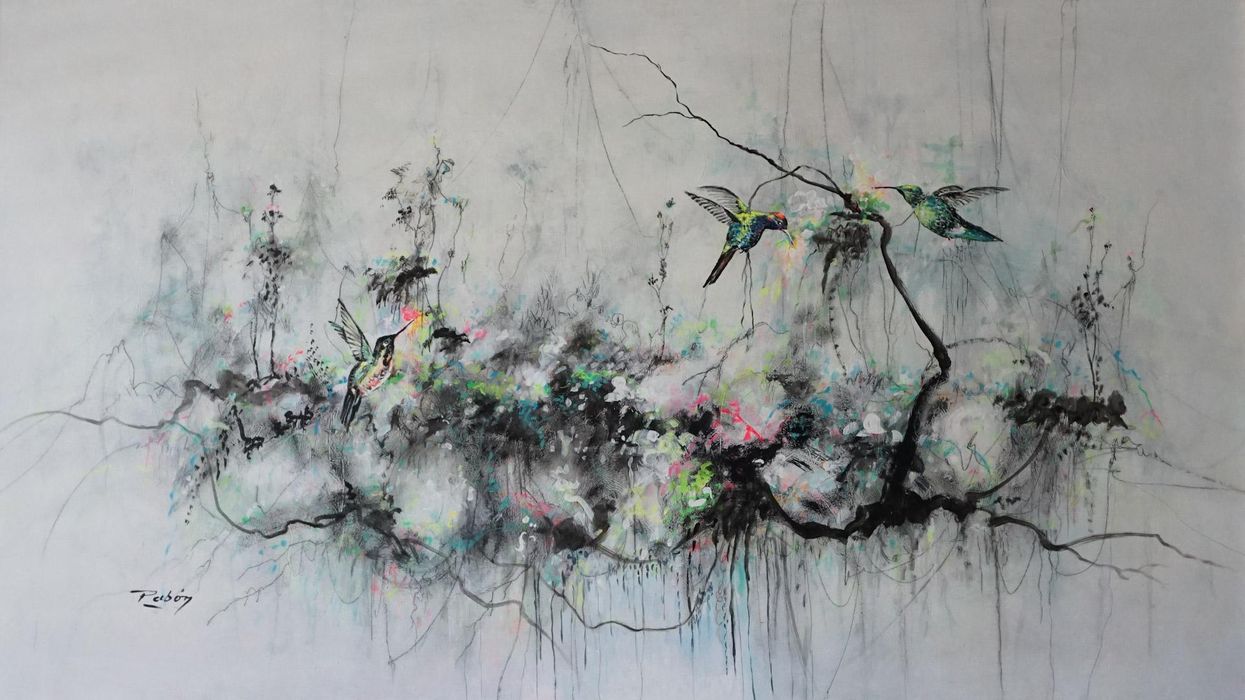 TODAY, THE HOUSTON-BASED artist platform Dot and Wall presents Rebuilding from Within, a group exhibition of works created during the Covid-19 pandemic by five Colombian artists: Alba Bautista, Ramón Pinto Pabón, Mimi Caldas, Miguel Caldas, and Claudia Herrera.
---
Rebuilding, which shows at Union HTX off Wash Ave through Dec. 31, is designed to take the viewer through a "rollercoaster" of emotions: from the confusion and fear people around the world shared during the earliest days of the pandemic, to the righteous anger seen in protests worldwide against inequality and corruption, to a sense of calm, peace and optimism for a better future. Curated by Dot and Wall co-founders Oliver Pinto Bautista and Carolina Ramírez Nogales, with photographs of the participating artists hung alongside the artwork, it's an exhibition Houston art-lovers will want to see and experience in person.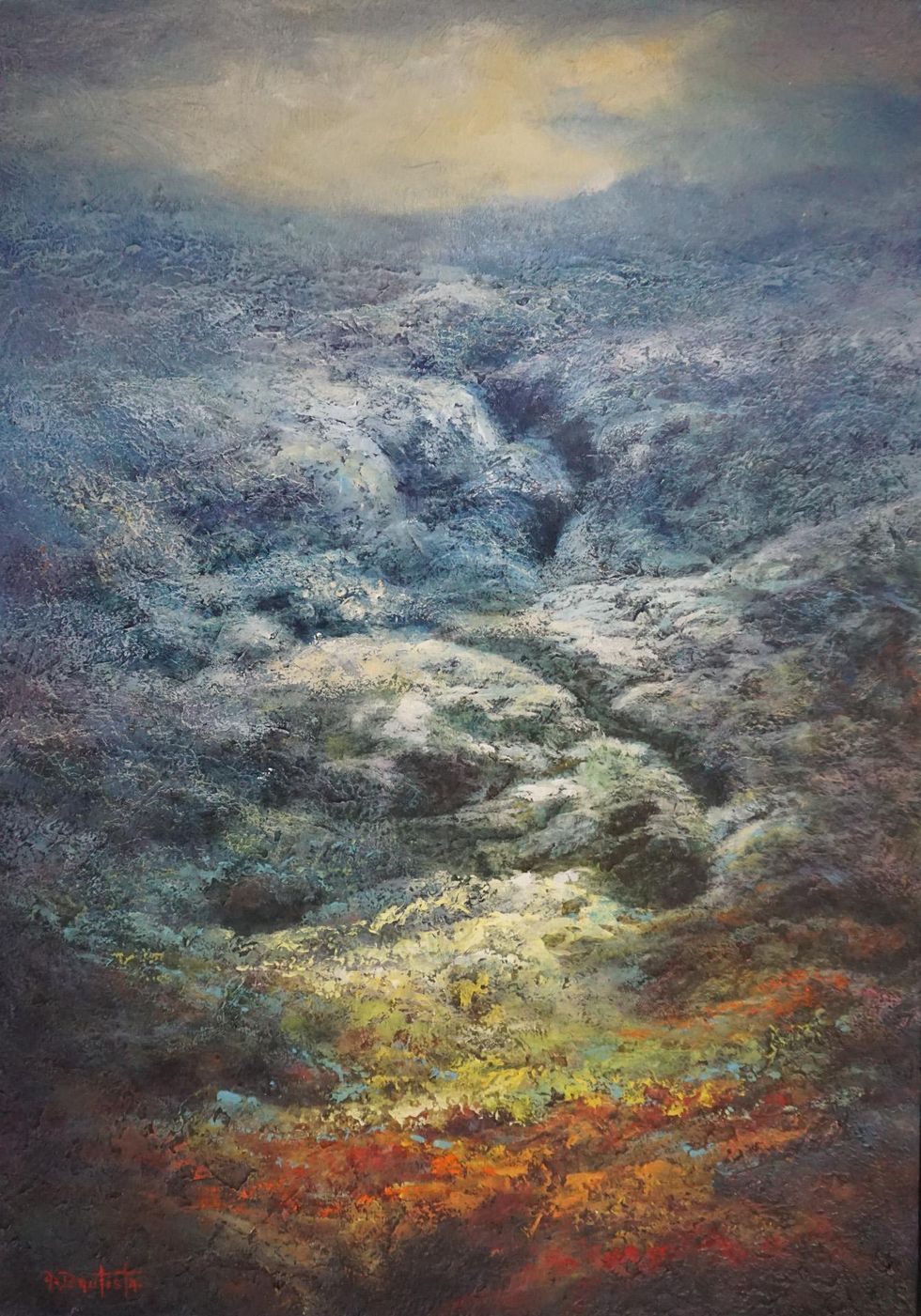 'The Night is Coming' by Alba Bautista
When asked about the inspiration for creating Dot and Wall, Colombian-born Oliver Pinto Bautista doesn't mince words. "I am who I am because of art," says Oliver, who credits his mother Alba, a working artist, for helping him pay for college, where he studied chemical engineering. Oliver's wife and fellow chemical engineer Carolina Ramírez Nogales recalls how eye-opening it was to see Alba struggle to sell her work for a fair price. "Oliver and I started to discuss how we could leverage our network to help family and friends just do what they love and be valued and recognized in the best way."
In 2017, the couple founded Dot and Wall with the intention of bringing attention (and income) to a close-knit collective of artists, including Oliver's mother, whose majestic, magical landscapes evoke the strength of a single mother who supported two children with her art.
Dot and Wall's artists came together years ago under the tutelage of Ramón Pinto Pabón, who happens to be Oliver's uncle. Known as "El Maestro" by his students, Pabón's abstract depictions of Colombian flora and fauna are as life-affirming as they are visually gorgeous. One of the fascinating things for the viewer is to see the commonalities between these five artists, and how each is able to express him or herself in a singular style, be it with the line, color or choice of materials. Photographs of each Dot and Wall artist are on the website to help visitors connect the work to the story and struggles of a fellow human being. "They're moms, they're uncles, they're sons and daughters," says Carolina. "They put everything they believe and the way they see the world into each one of these paintings."
Before the pandemic, Oliver and Carolina had anticipated 2020 to be "a pillar year" for Dot and Wall. Now, after several months of being unable to promote and support their artists, the couple are overjoyed to have a new show up, with art that speaks to the transformative power of challenging times. "We had very dark and sad days," says Carolina. "But all of those experiences gave us the ability to see what really matters."
Art + Entertainment