Whole Latte Love
A power couple trades club life and magazine making for a new grind — a budding international coffee empire.
Jhane Hoang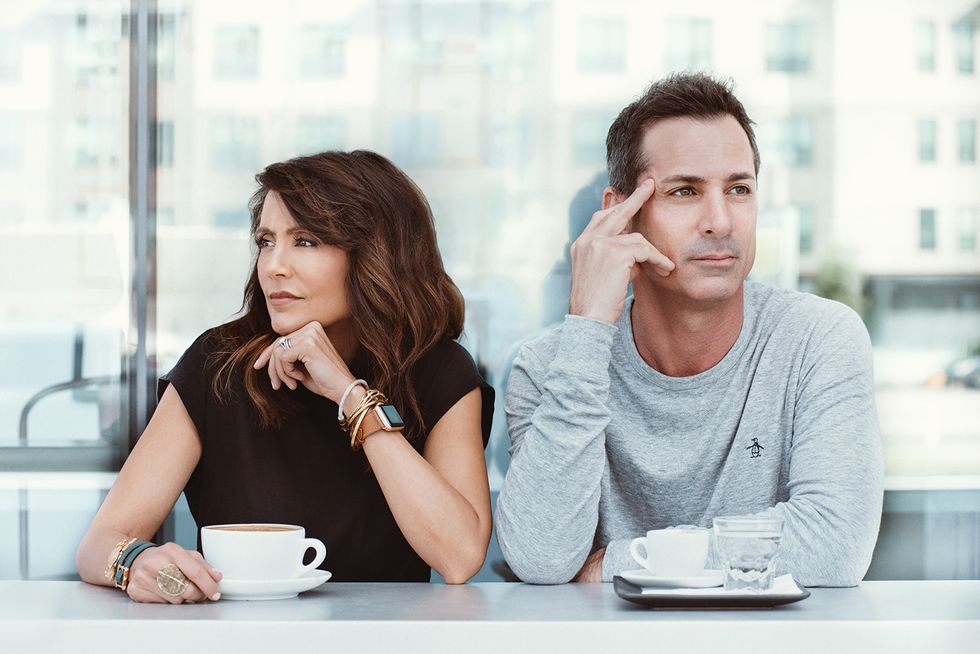 Whether you are a Newstonian or a life-long resident, at some point or another you may have danced at a club, flipped through the pages of a glossy mag, or sipped java from a coffee shop, all run by Michael and/or Diane Caplan. The power couple has managed to put together a colorful portfolio as entrepreneurs in Houston, building a foundation along the way for their dream business — and dream lifestyle.
---
"I was running nightclubs for so long," says Michael, 52, who garnered success with Uropa (later Mercer), Grasshopper and Jet Lounge over 15 years — and then ditched cocktails in favor of caffeine. "I knew I wanted to stay in the hospitality business, and I had a real passion for coffee." He opened Siphon Coffee in 2014, later selling his share to his business partner, then Cavo Coffee in the base of an office building in Greenway Plaza last year.
Similarly, Diane, 48, left her public post as publisher of Houstonia to pursue her own interests — and invest in her and Michael's labor of love — launching Bright Catch Media, a local, multi-purpose media firm, housed in the same building as Cavo, five floors up.
"She helps me a lot behind the scenes," he says, noting Diane's expertise in marketing their growing brand, including a successful pop-up at River Oaks District over the holiday season and recent expansion into the world of catering with the addition of a customized Cavo coffee cart for use at corporate and social events.
But it doesn't stop there. This month, the duo opens Cleo Roasting Co. near Rice University, next-door to a new second location of Cavo. The coffee shop will have a glass partition through which guests can peer into Cleo and glimpse the process of roasting the "finest single-origin beans," says Michael. "At Cleo, I hope to be able to show people who really enjoy coffee more about it and how it's roasted."
For now, Diane and Michael's teamwork is making the dream work. But in a few years they hope to pursue a new dream — a home with their babies, French bulldogs Cavo and Cleo (natch), across the border. "We have been working our tails off," says Diane. "We really want to grow the roasting side of our business in the next few years, and then get a house in Tulum."
Michael acknowledges the hard-working people he has working alongside him and Diane, saying he wants to offer them more responsibilities and more opportunities.
"Hopefully, more Cavos for Houston, and Mexico for us," he laughs. "That's our next dream."
Business+Innovation