Sexy Fitness Entrepreneur Yami Mufdi Knows Just What To Do with the Mistletoe This Year!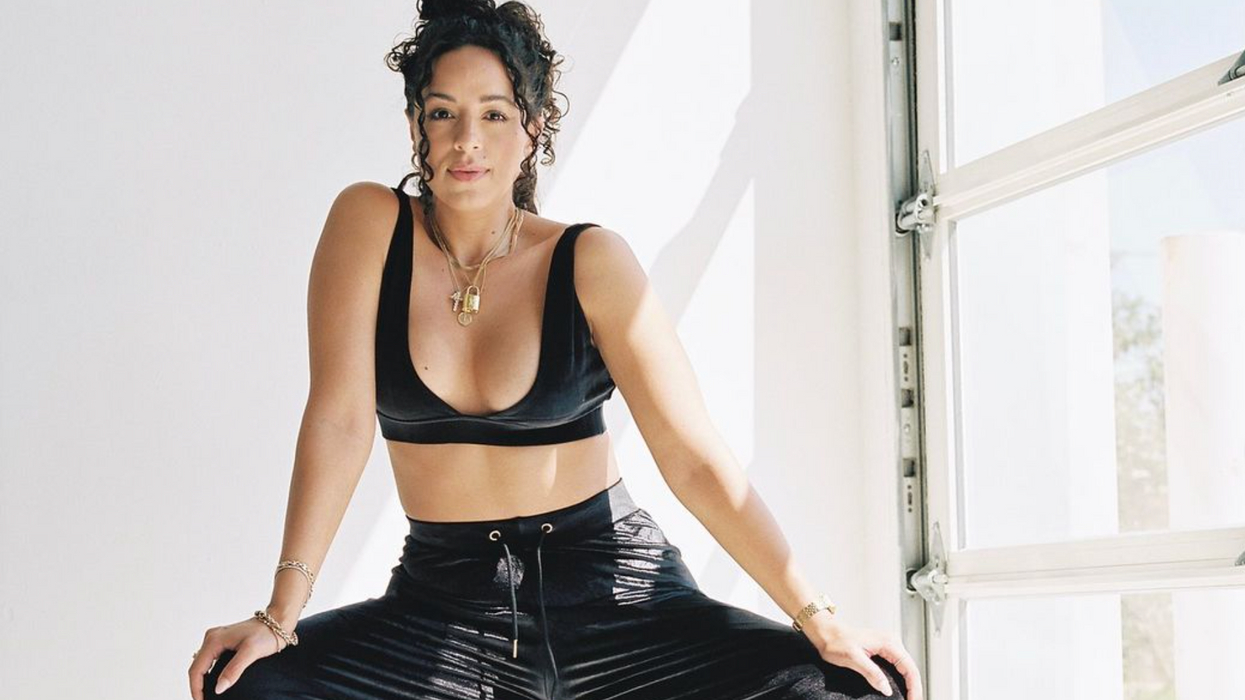 WHILE SOME FOLKS may use the holiday season as their reason to give, entrepreneur and fitness and lifestyle influencer Yami Mufdi uses her business savvy to give back year-round. She's the founder and CEO of Levavi, a sustainable and size-inclusive activewear and swimwear company, and has garnered more than 120,000 followers on IG thanks to her body-positive content and workout vids. Having built her biz from the ground up, the newlywed is enjoying her first holiday season with her filmmaker husband, Taz Frase — specifically, by a firepit with a glass of wine. Here's how she responded to our quirky Q&A!
---
When you were a child, what did you want to be when you grew up? Britney Spears.
Best way to warm up on a cold winter's night? Wine by a firepit.
Finish this sentence: I'm gonna get me some mistletoe and… Make out with my husband.
Where's the best place to find holiday cheer in Houston? Let me know, because I still feel like I'm getting to know the city!
Name-drop time: Who's the most famous person you've ever met (and how did that happen)? Leonardo Dicaprio on the set of The Wolf of Wall Street, and Kim Kardashian at a club in Miami.
What's your most useless talent? I can roll my stomach.
What would you choose as your last meal? Dominican rice, beans and steak.
What's the worst movie you love? A Goofy Movie.
Is there a charitable cause you support, and why that one? Feeding America! I have a sustainable active and swimwear brand and for every piece purchase, we donate 11 meals to help families in need.
What's something about you people would find surprising? That I'm 35.
In five words or less, what's your advice for living a happy life? Live and let live.
People + Places