Heart Beats
Before departing on a European tour, prog-metal outfit Oceans of Slumber celebrates its new album — and its heartfelt origin — at a rare hometown gig.
Julie Soefer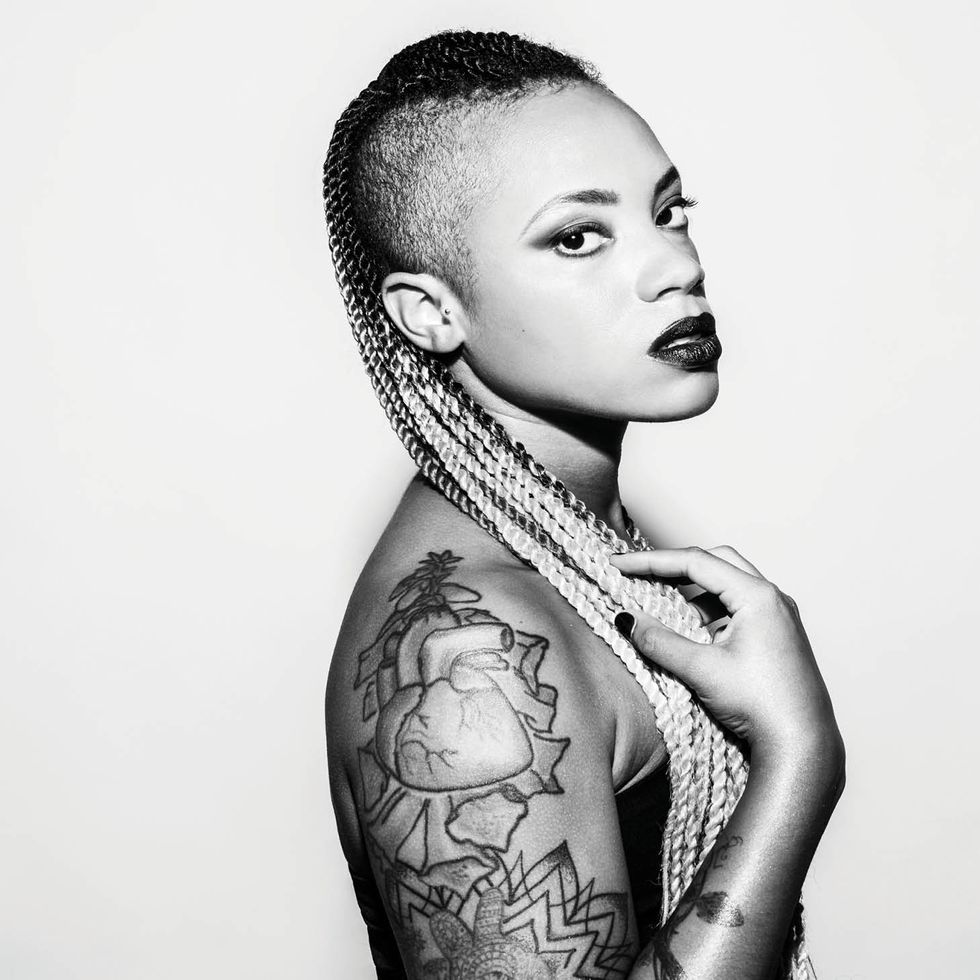 On January 26, Houston's own progressive-metal ambassadors Oceans of Slumber uploaded to YouTube the video for the epic title track of their forthcoming album The Banished Heart. Within 24 hours, the haunting video — which features Sugar Land-reared lead singer Cammie Gilbert, whose striking looks are matched by her powerful voice — had accumulated more than 13,000 views (it's now close to 70,000) and hundreds of comments from fans around the world ("This is a gothic masterpiece!").
---
While the band's previous album Winter garnered a number of album-of-the-year awards, The Banished Heart is already set to surpass it as a fan and critic's favorite. On Friday, Oceans play White Oak Music Hall to celebrate the album's release, with guests Vex, Fall and Blues Funeral. It's an all-too-rare local performance by one of Houston's most creative and critically lauded bands, which continues to stretch the musical boundaries and emotional tropes of the metal genre.
"I'm a music person," says Oceans drummer and main composer Dobber Beverly, a native Texan, who loves Rachmaninoff as much as he does old-school R&B. "To me, Scriabin has as much to do with Dead Can Dance that Dead Can Dance has to do with Chelsea Wolfe. All these things are intermingled." Guitarists Anthony Contreras and Sean Gary and bassist Keegan Kelly provide musical muscle to Beverly's sonic vision, while Gilbert's soulful yet delicate vocals guide the listener through the band's sonic maelstrom. In performance, Gilbert wears her heart on her tattooed sleeve, and she wouldn't have it any other way.
"I think people are surprised how real it is for me," says Gilbert. "I don't consider myself like an actress. I can't hide my emotions worth a shit."
And for Gilbert and Beverly, any notion of emotional pretense was shattered last year when they realized their creative partnership had grown to become something deeper. In the wake of a successful (and thoroughly exhausting) 2016 European tour, and a little over year after the birth of his beloved daughter Annabelle, Beverly began to compose a new song that seemed to describe a degree of emotional turmoil he had never experienced before. He shared the music and lyrics with Gilbert, who immediately understood the personal nature of the song.
"It was about my ex-wife," says Beverly, who had been married for 20 years before he and his wife separated in 2016. Gilbert was moved to contribute additional lyrics for the song's majestic second half ("Finally this moment has come / to see you / to feel you / this magic from far beyond …"), which emerges after an extended interlude of quiet, Romantic-era piano played by Beverly. By the time they completed the song, which they titled "The Banished Heart," Beverly and Gilbert had fallen in love. "The new record is about us," says Beverly. "Each song is a scene in that movie."
After their White Oak gig, Oceans travel to New York for another album-release gig, then it's off to the U.K. for a six-date tour opening for symphonic metal band Epica. "It's humbling," says Beverly of the band's accolades and growing international fan base. "Everybody dreams of having a platform like this, you know? And when you're honored with this opportunity, you take it really seriously." March 2, 8pm. White Oak Music Hall, 2915 N. Main St., 713.237.0370, whiteoakmusichall.com
Art+Culture