After Meme Madness, Newstonian 50 Cent Is the Toast of Rodeo Wine Event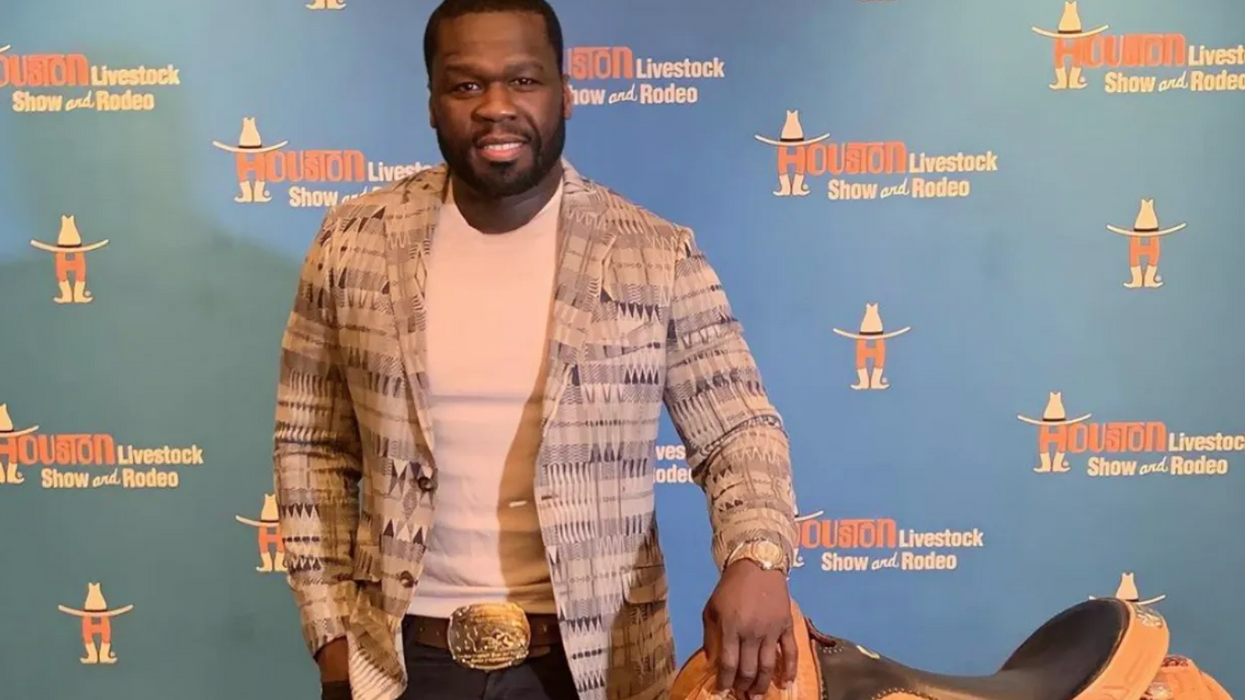 SO FAR, RAPPER 50 Cent's much ballyhooed recent move to Houston has been a hit, it seems. After a raft of memes placing the Grammy winner around town — comically Photoshopping him into landmark locations — now comes word that 50, whose given name is Curtis Jackson III, has won a major prize at the Houston Livestock Show and Rodeo wine auction on Saturday night.
---
"This year's Reserve Grand Champion Best of Show, Le Chemin Du Roi Brut, Champagne AOC, NV, was launched by famed rapper and business mogul, Curtis '50 Cent' Jackson," according to an article on the Rodeo's website. "Demetra and Frank Jones, and Leticia and Stephen Trauber, purchased the wine for $160,000."
The musician-actor seemed genuinely thrilled, making these comments in a video posted on Rodeo Houston's Twitter page after his win: "I'm out here, I'm enjoying myself. I'm in Houston, I'm a new resident, and I'm really excited about being here. This is the coolest thing."
And 50 Cent made three separate tweets about the auction, held at NRG Center, on his own page. "They told me everybody who's somebody in Houston" is at the Rodeo, he said in one. In another, he bemoaned losing one lot he had his eye on. "Man there are some people in Texas that got a lot of money. I bid $175,000 for a bottle of wine and I still lost."
The responses to the various tweet are colorful, too, with several noting his big Texas-style belt buckle and his "Timbs," or Timberland boots, when perhaps he should have been wearing cowboy boots to complete the look.
Beside his work as an entertainer, 50 Cent is a highly successful entrepreneur and investor, per online sources. Wikipedia notes he his "now involved in artist and talent management, record, television, and film production, footwear, apparel, fragrances, liquor, video games, mobile apps, book publishing, headphones and health drinks and dietary supplements" with other plays touching "real estate, financial market investments, mining, boxing promotion, vodka, fragrances, consumer electronics and fashion."
People + Places