90 Days Out: Rodeo Poised for Triumphant Return — Just in Time for Its 90th Anniversary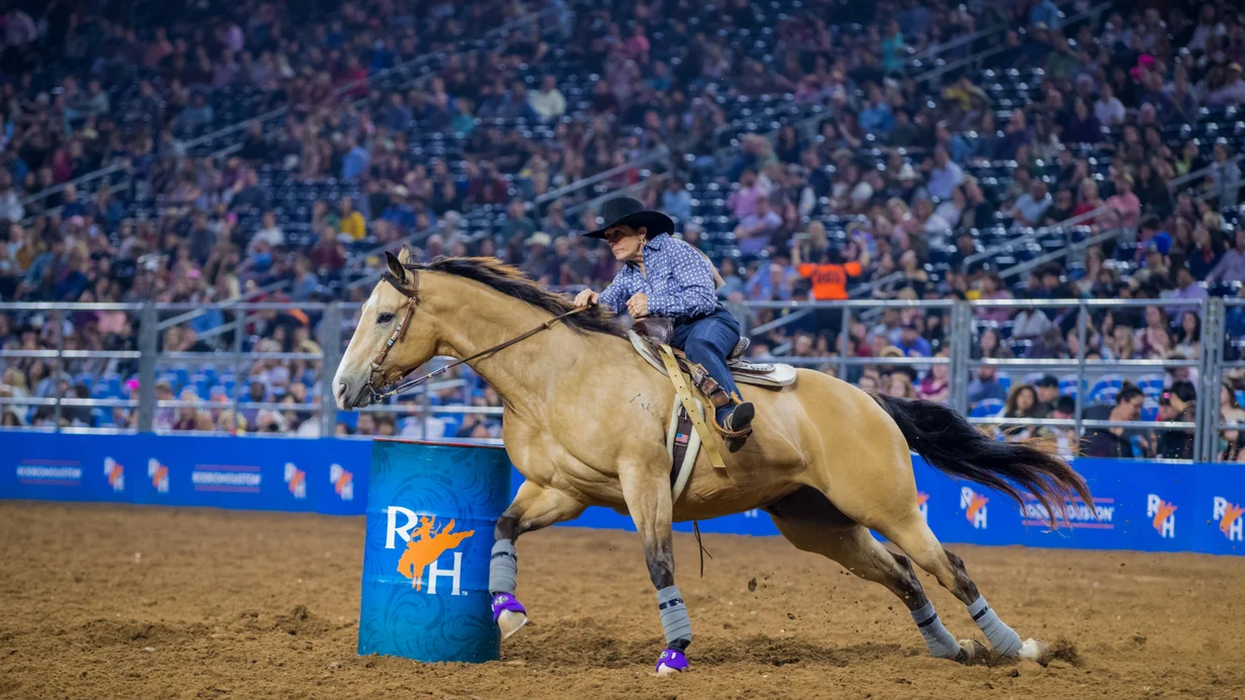 HOUSTON HAS BEEN without one of its trademark events for too long, having endured the shutdown of the Houston Livestock Show and Rodeo in March 2020 and its postponement then continued hiatus in 2021. But today, RodeoHouston kicks off its "90 Days 'til 90 Years" celebration, marking the event's 90th anniversary upon its return on Feb. 28.
---
The countdown announcement, released this morning, included details about a new Rodeo-centric mural currently underway near Market Square in Downtown. Gonzo247, creator of the iconic and nearby Houston Is Inspired mural, and other local artists are currently working to complete the nine-stories-tall, Western-themed mural.
The Rodeo social media accounts will also be posting #90ReasonstoRodeo throughout the next three months. And a new line of merch is available online, including commemorative 90th-anniverasry gear like belt buckles and tote bags.
The 2022 World Championship Bar-B-Que Contest will take place Feb. 24-26, and the Rodeo kicks off Feb. 28 and runs through March 20. This year's event includes one extra day, featuring a season-finale, concert-only performance by country music star George Strait — his 31st RodeoHouston appearance. Yee-haw!
Art + Entertainment