A Cut Above
An ambitious young entrepreneur transforms an EaDo warehouse into a one-stop-men's-shop, proffering high-end haircuts and custom suiting for all.
Daniel Ortiz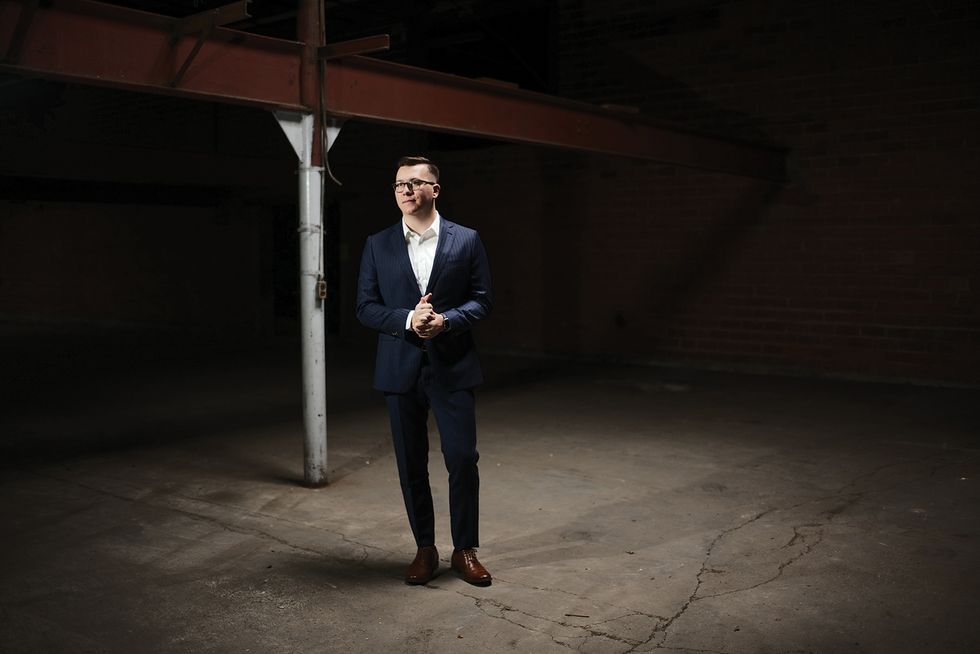 Jason Gourd, 23, stands proudly in a 1930s-era warehouse in EaDo, just across from 8th Wonder and a block from the GRB, inside what will soon be Sorek, his hybrid barbershop-clothing-boutique concept. He points out the exposed brick walls and steel beams. "We aren't going for a Prada aesthetic," he says. "It's going to be accessible."
---
He uses that word, accessible, at least a dozen times in the next half-hour to describe Sorek. Located in the East Village concept —home also to the Agricole group's trio of restaurants and bars — the new business is part of what will be the first new mixed-use retail and restaurant development in the neighborhood in decades.
Already a game-changer in that sense, Sorek has another purpose: to change the business model of the men's salon. "Every step of the way has started with making sure the barbers have a career," says Gourd, himself a licensed barber who once was the director of Emmanuel Salon in Katy and Sugar Land. The former musician was an active part of the metal scene here in Houston, which he says helped him not only understand how to network and talk to people, but also first exposed him to the hair industry.
The long, skinny warehouse will house a six-chair barber shop in the back, and a clothing boutique in the front, featuring custom suiting by Soto & Co. It's the first brick-and-mortar location of the Austin-based company, run out of the back of a matte-black carrier truck by the charismatic Rick Soto. (Fans include NFL stars like the Texans' Deshaun Watson.) Dapper dudes will find an impressive array of fabrics, including ones by Loro Piano, at really, well, accessible price points. "It's about being able to feel the fabrics, being able to see the buttons," says the broad-shouldered entrepreneur, gesturing to his own navy pin-stripe suit. "I think this is a market that's the last frontier not offered on e-commerce."
The supplemental retail element will, according to Gourd, allow for the barbers to make a considerable — and steady — income. "It's counter-culture to business owners," he says, "but we're about showing that you can make money, and pay people what they deserve to be paid."
AT TOP: Jason Gourd stands where his Sorek barbershop-boutique concept will soon open.
Business+Innovation