The Latest in a Wave of Vegas-Style Haunts, Albi Has Bold Menu to Match its Style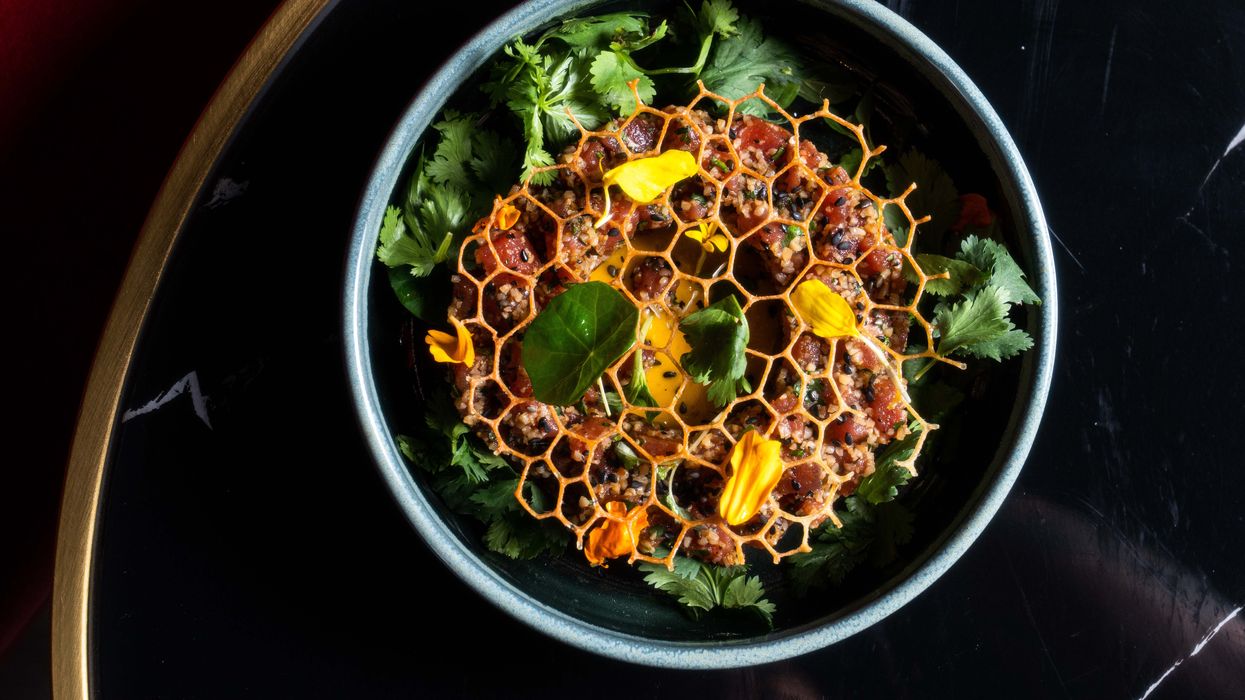 BELLY DANCERS WITH flaming candelabras on their heads. A house band playing jazz mixes of pop songs. A DJ on weekend nights until 2am.
---
What's this club? It's Albi, the new Middle Eastern restaurant on West Gray, joining fellow newcomer Zanti and mainstays B19, La Griglia and Perry's to create a sceney district.
Vegas-style Albi is outfitted with dramatic chandeliers, posh red banquettes, and a few neon lights for good measure. Sibling owners Nano and Jimy Fakhoury of Mary'z Mediterranean worked with architect Adel Sadek, who also did the interiors of similarly vibey Ciel in River Oaks.
Perhaps the best surprise at surprise-filled Albi, though, is the food. Mark Cox consulted on the menu for Executive Chef Christian Hernandez, formerly of March. The pair came up with Lebanese, Greek and Turkish dishes that Nano believes will resonate in the "relaxed but buzzy corridor," referring to the stretch of West Gray that connects Montrose and River Oaks.
Must-tries include the veal kefta, tender meatballs coated in lemony tarator sauce and served on a cinnamon stick, a la lollipops. And the feta dumplings are as indulgent and delicious as the name implies, served with a citrus labne.
As for the mains, don't skip the lavender lamb rack served with zhoug, a bright, spicy cilantro sauce from Yemen.
Fun twists on classic cocktails are perfect for washing down all of this deliciousness — and also for sipping while taking in the scene. Try the gin and tonic with a dramatic showing of herbs and flowers on top. And for those there till 2am? The espresso martini with cinnamon vodka and Turkish coffee.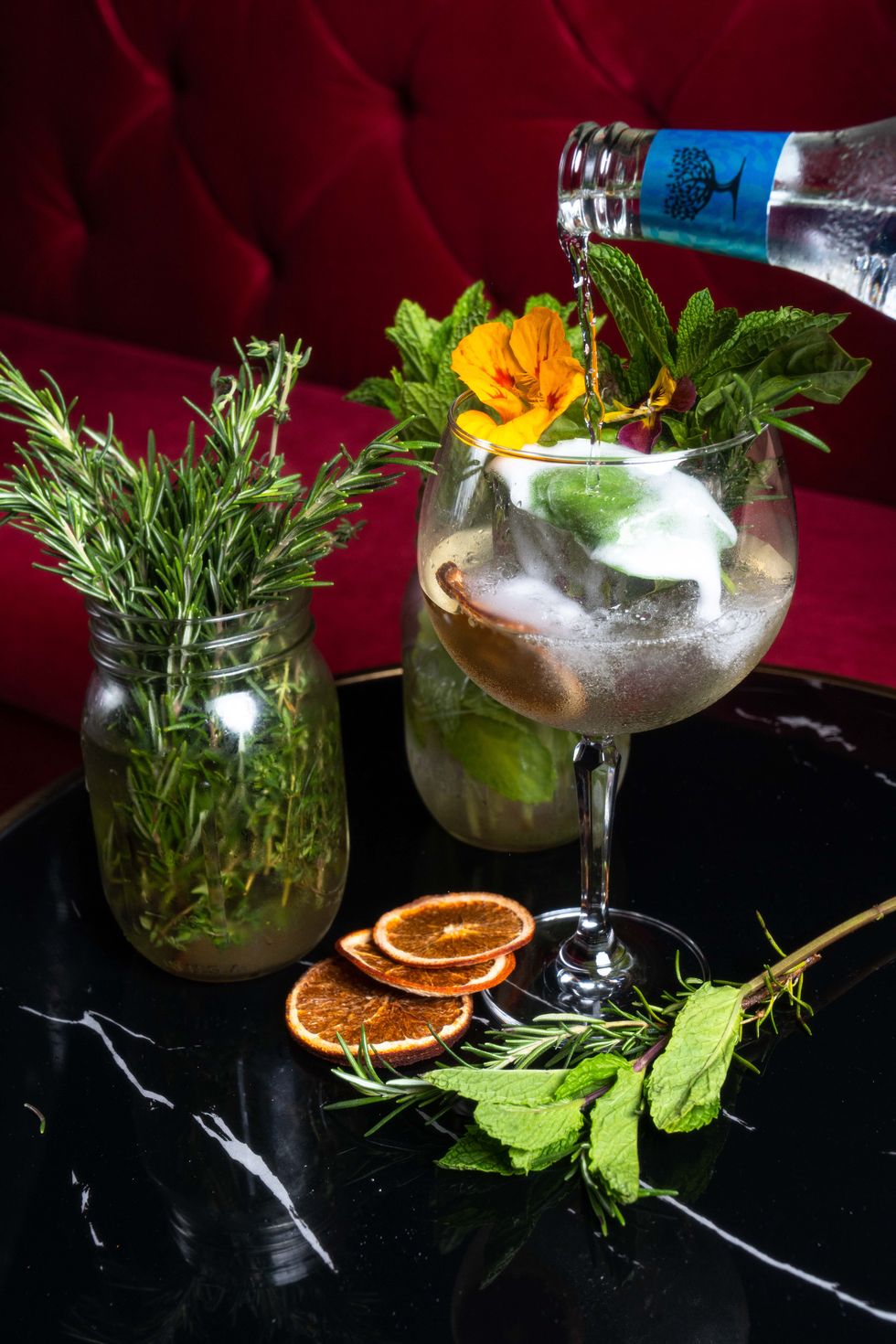 Lebanese Gin and Tonic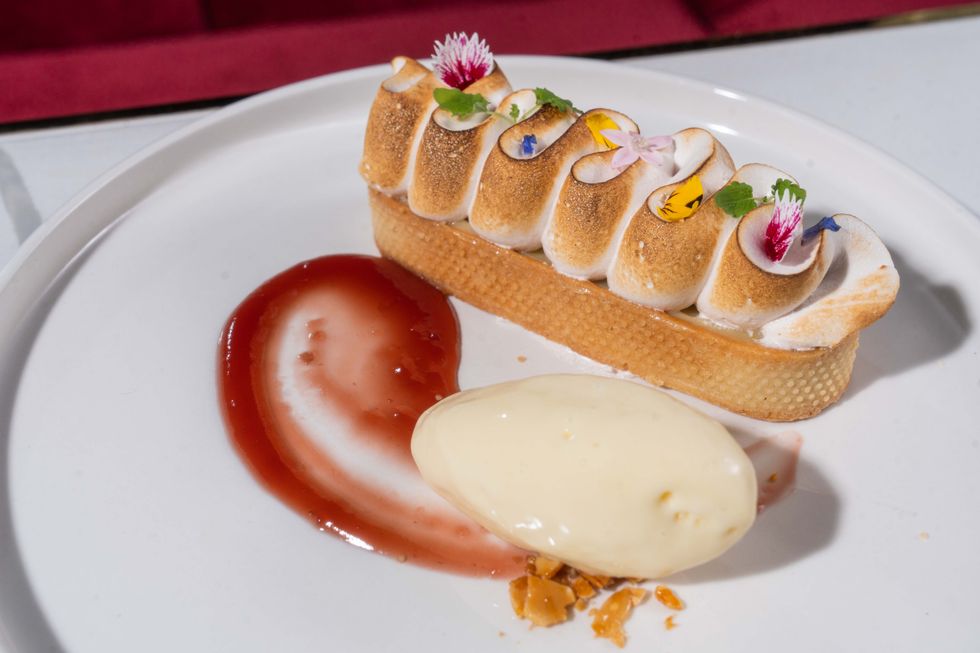 Lemon Halva Tart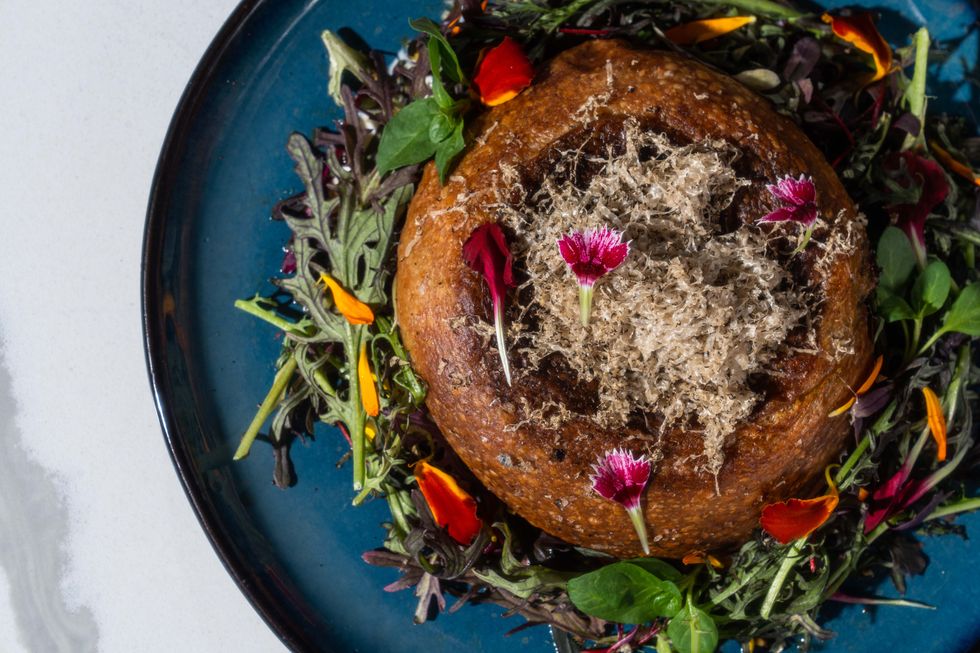 Spinach and Feta Bulema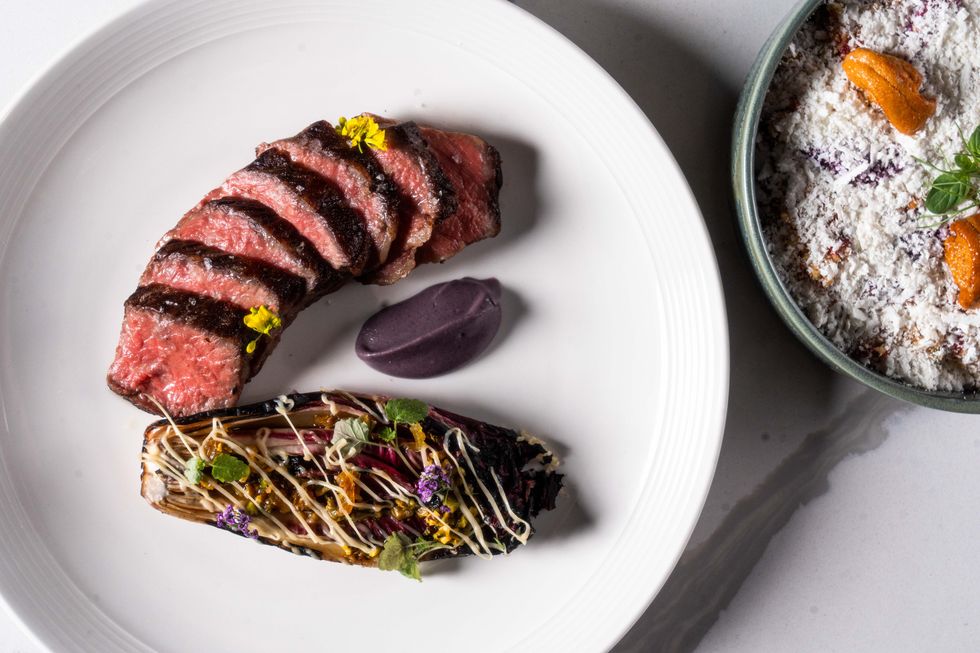 Texas Wagyu Ribeye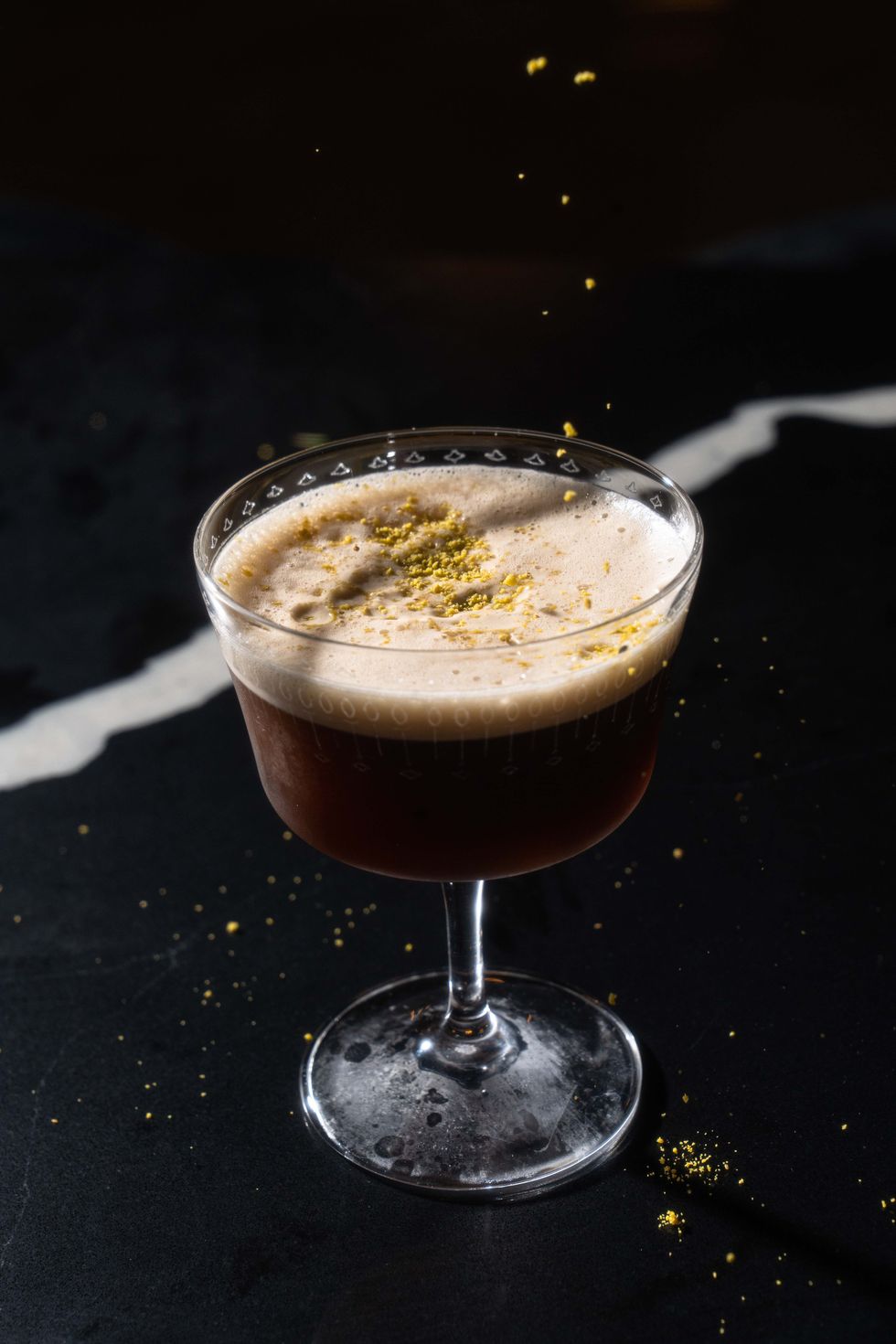 Turkish Expresso Martini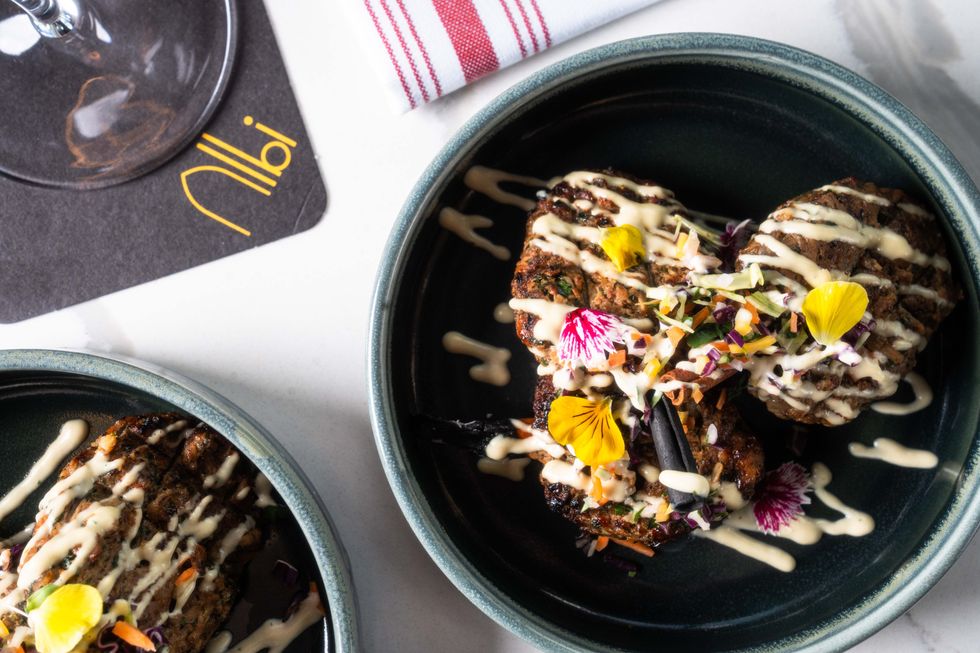 Food