New Alley Initiative Conveys the 'Magical Realism' of Shakespeare to Students — for Free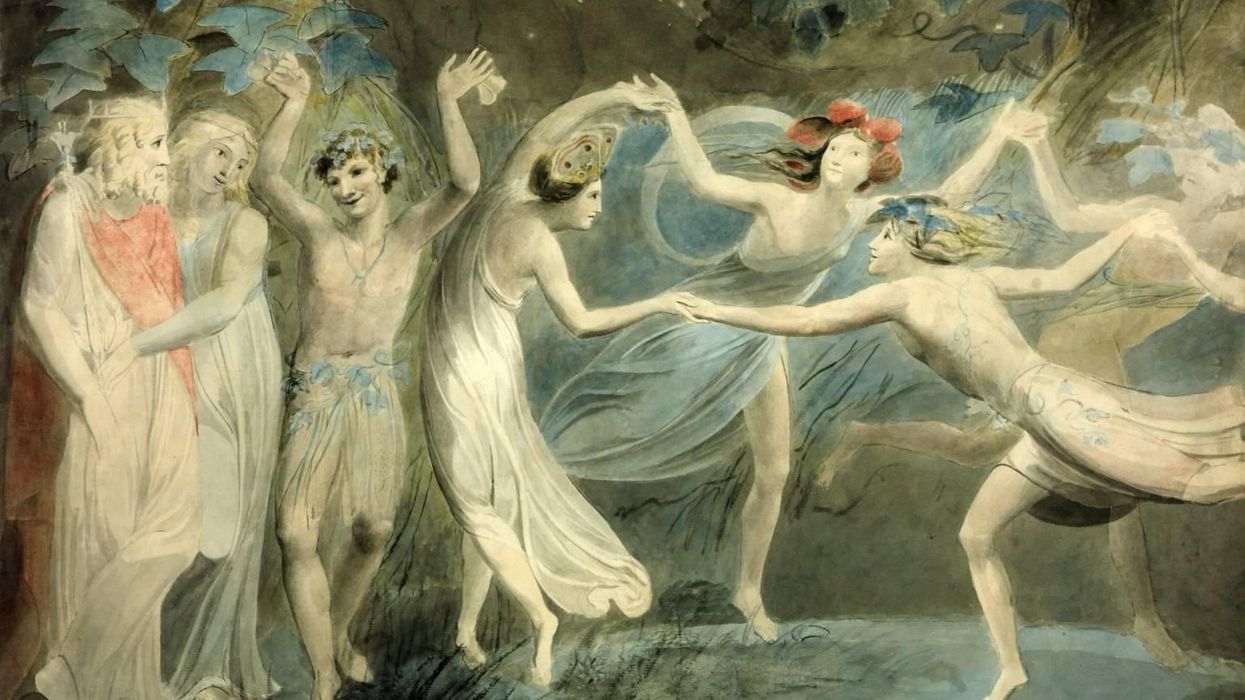 WINTER IS HERE and the time is right for A Midsummer Night's Dream, the inaugural production in the Alley Theatre's "Alley Transported" series, which brings professional performances of Shakespeare, free of charge, to Houston schools, recreation centers, libraries and other community venues.
---
"Seeing this level of professional theater in such an intimate setting is really powerful," says the Alley's Rob Melrose, who directs this reimagined version of one of Shakespeare's most popular works. Drawing inspiration from Gabriel Garcia Márquez's novel 100 Years of Solitude, the production "leans into the world of magical realism" without losing any of The Bard's wacky sense humor.
The tongue-twisting, Elizabethan language of Shakespeare makes a lot more sense when it's delivered by great actors, and the cast of A Midsummer Night's Dream includes some of the Alley's heaviest Resident Acting Company members, many of whom play two or more characters, including David Rainey as Oberon/Theseus, Elizabeth Bunch as Titania/Hippolyta, and Chris Hutchison as Ageus/Peter Quince. Christine Friale takes on the plum role of the irrepressible trickster Puck. Alex Navarro created the music for the play, and Frame Dance Productions director Lydia Hance, who has performed on the Metro light rail and the back of U-Haul trucks, handles the choreography.
The Alley Theatre is one of 40 national theater companies selected by the National Endowment for the Arts in partnership with Arts Midwest to bring professional performances of a Shakespeare play to middle and high schools and create related educational activities for students and youths in the juvenile justice system. In addition to performances at several high schools across Houston, public performances of A Midsummer Night's Dream are scheduled for Friday, Jan. 28 at 7pm at the HCC Felix Fraga Academic Campus, and Saturday, Jan. 29, at 1pm at the Houston Public Library's Central Library location.
Art + Entertainment