The Curtain Rises on 75 Years at the Alley with an Applause-Worthy Opening-Night Bash
Priscilla Dickson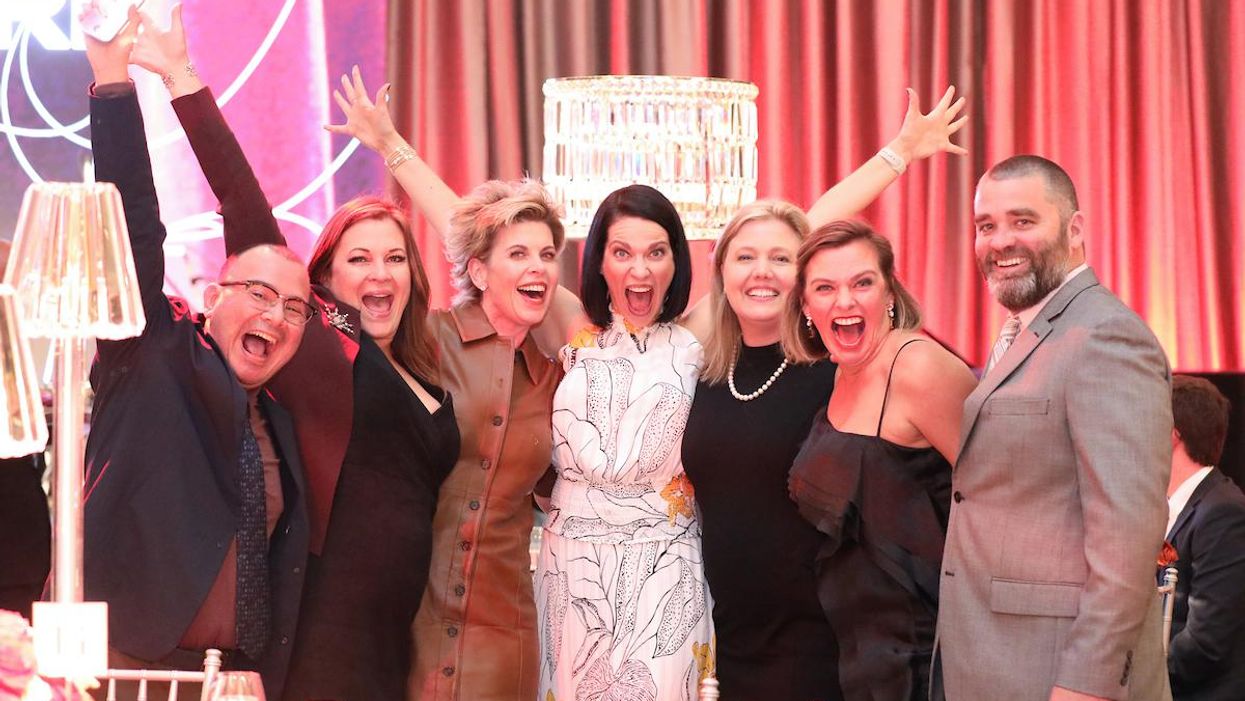 ONCE AGAIN, A well heeled crowd packed the ballroom of The Post Oak Hotel, this time to raise a glass — and give a standing O — to the Alley Theatre, which this season rings in its 75th year.
---
About 250 supporters attended the opening-night dinner, set to the live soundtrack of pianist Rob Landis, who played Broadway hits during the meal. On the menu: Braised short ribs and grilled halibut on a bed of roasted red peppers, accompanied by Jordan Chardonnay and Chapplett Mountain Cuvee Red Blend.
A 30-minute tribute video was broadcast in the ballroom, featuring Alley resident actors recalling notable past productions, all narrated by the theater's Lifetime Trustee Lois Stark.
The evening, which raised more than $650,000 to further the Alley's educational and community engagement initiatives, concluded with a lively performance by Tony- and Grammy-winning composer Duncan Sheik (Spring Awakening, American Psycho) and Broadway star Jennifer Damiano, who threw in a few tunes from Noir, which will premiere on stage at the Alley early next year.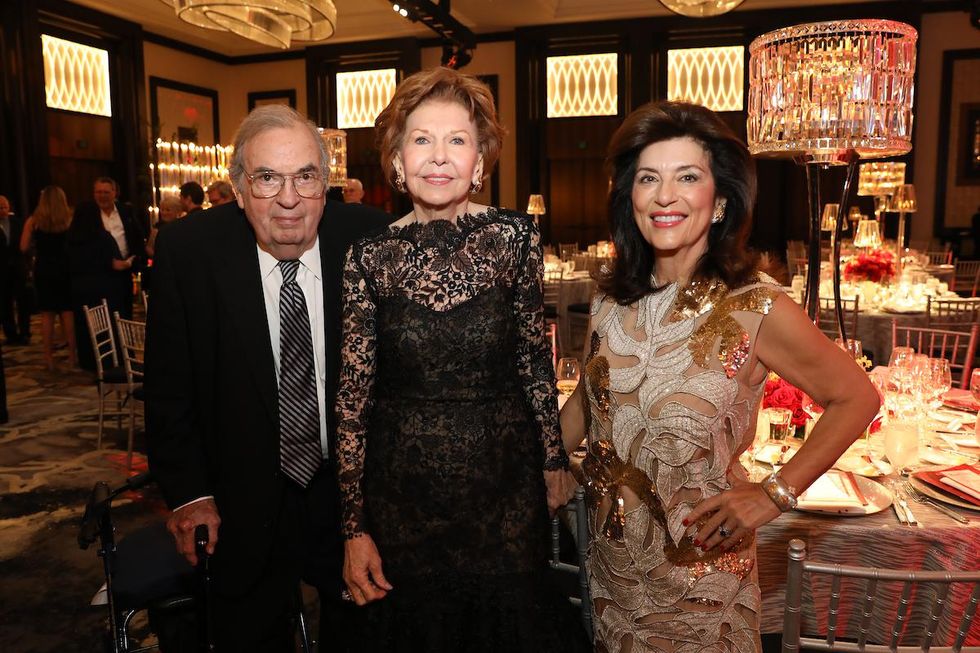 Fred Burns, Dianne McDonough and Dancie Ware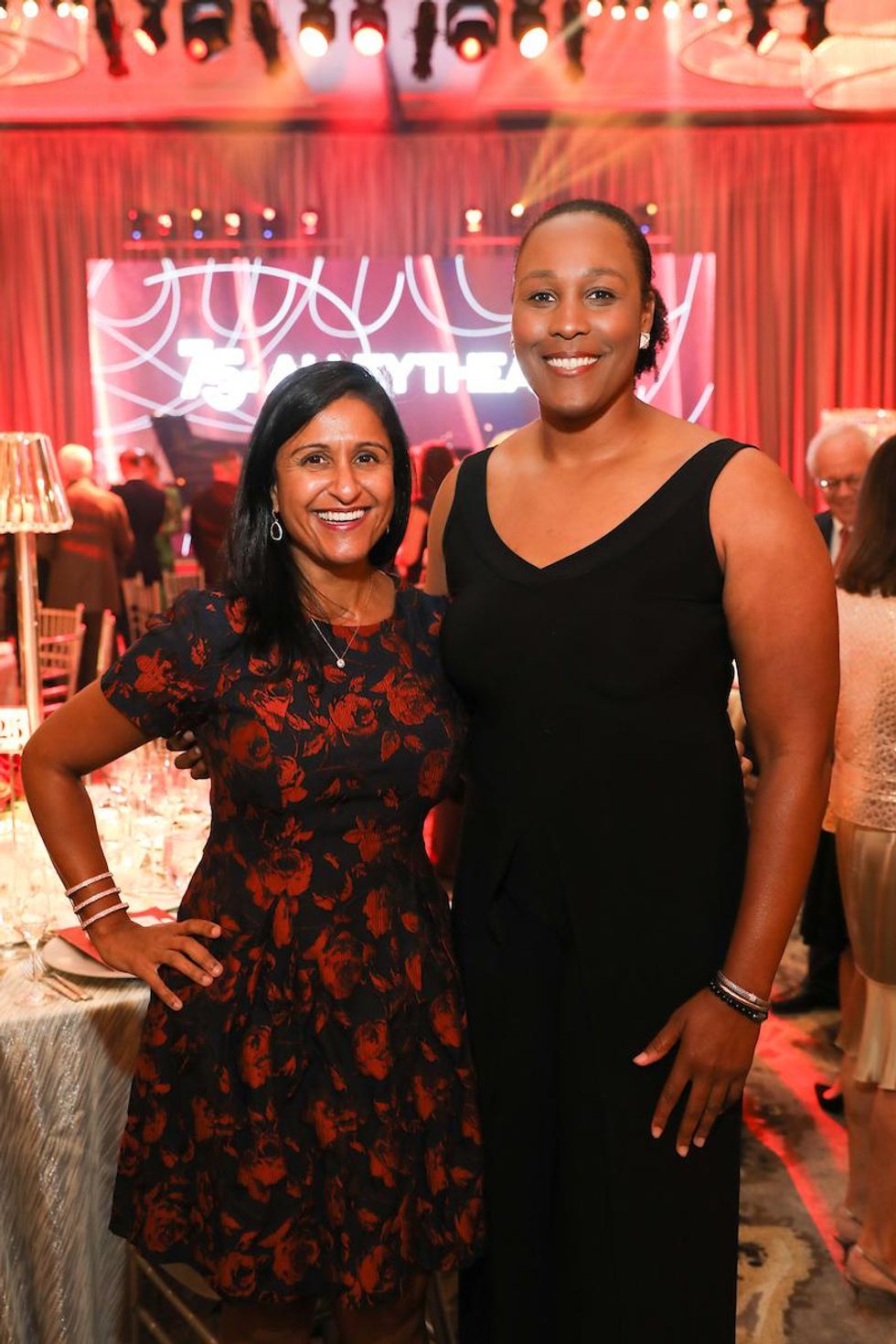 Aparna Dave and Sydney Scott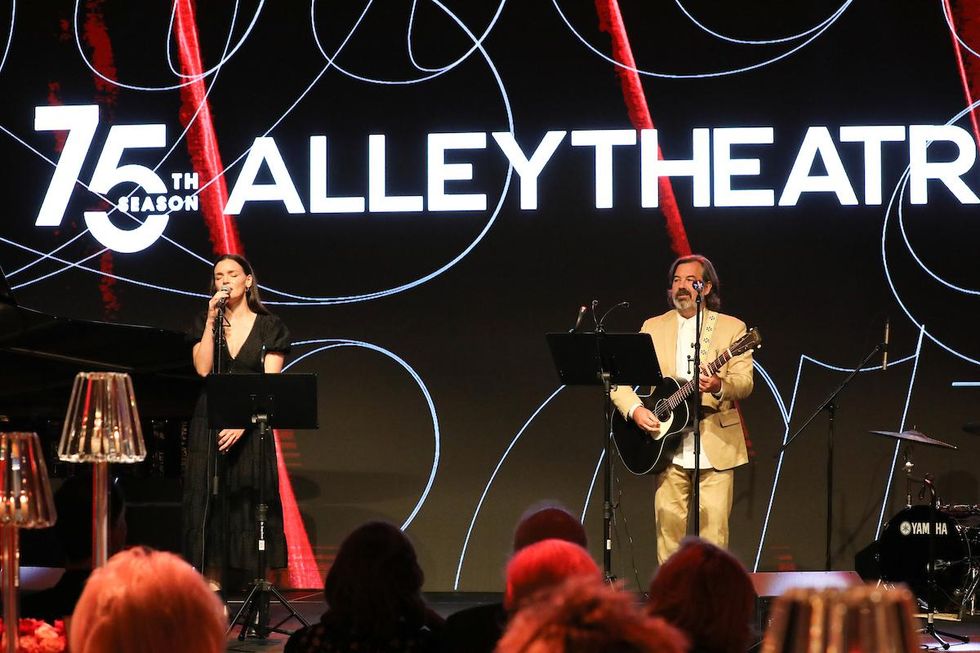 Jennifer Damiano with Duncan Sheik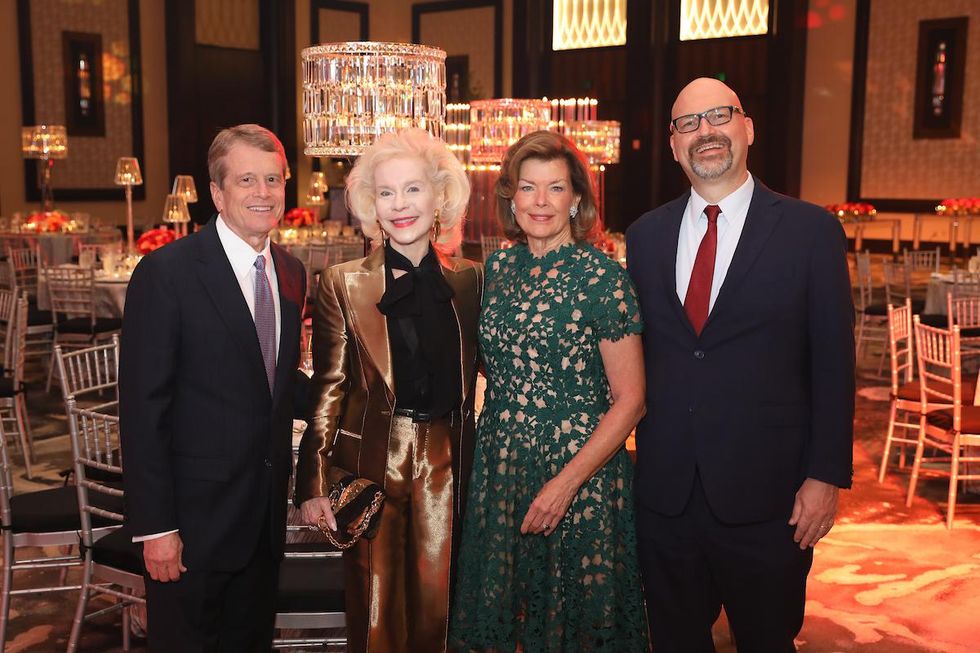 Managing Director Dean Gladden with Lynn Wyatt, Kathryn Ketelsen and Artistic Director Rob Melrose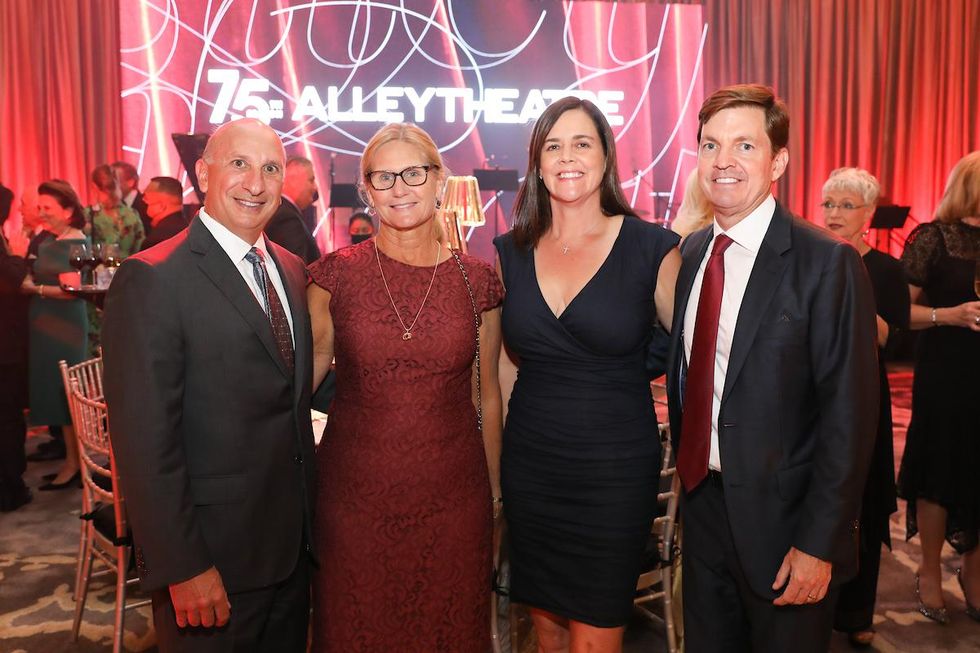 Michael and Kathleen Terracina with Christina and Steve Morse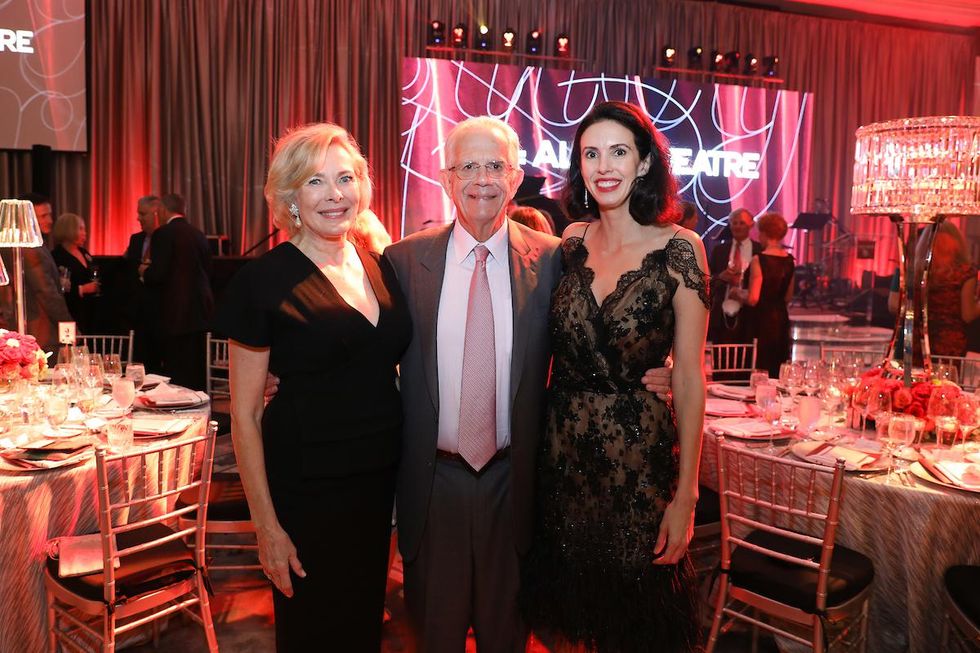 Josephine and Phil John with daughter Elena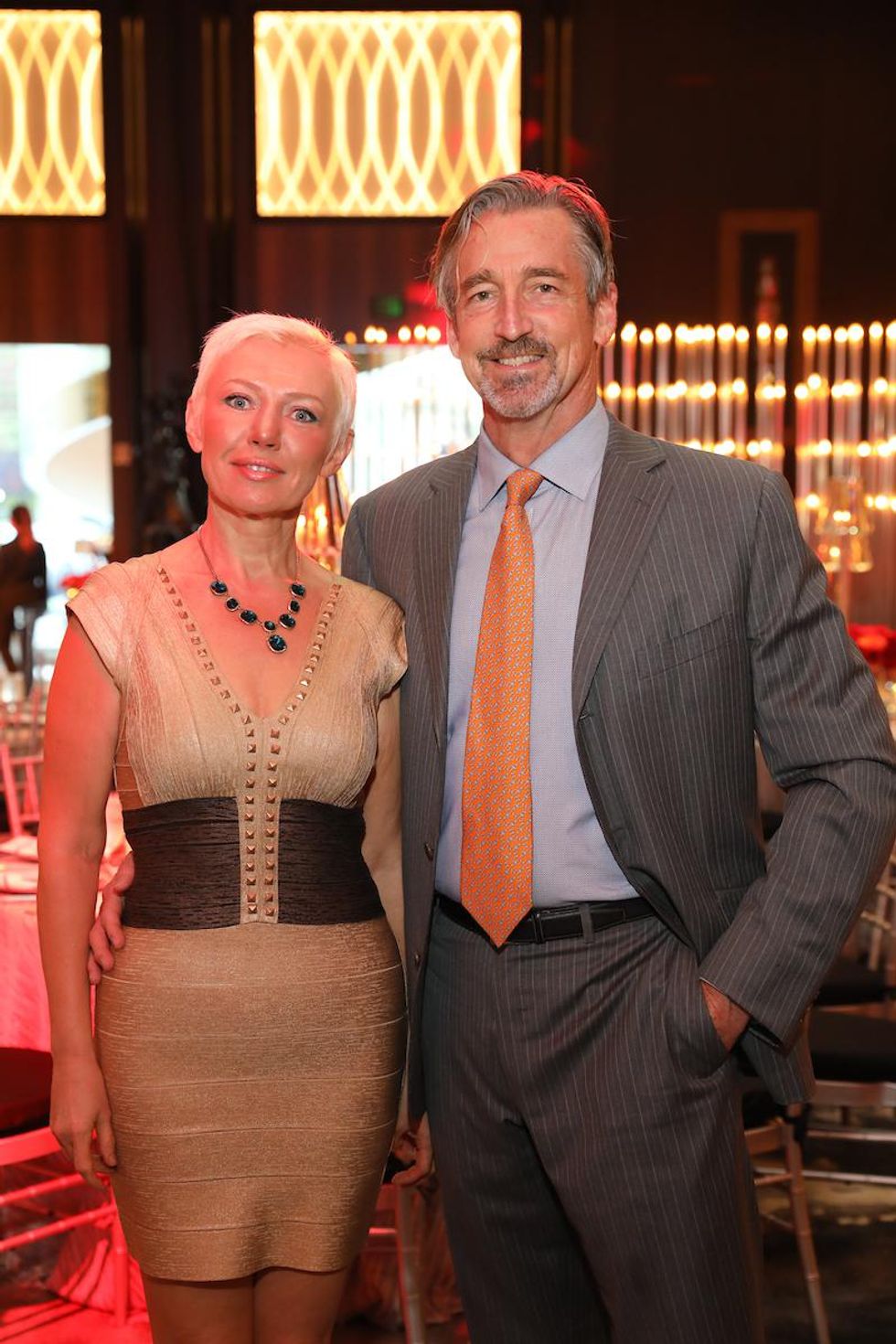 Natalia Syminis and Ford Hubbard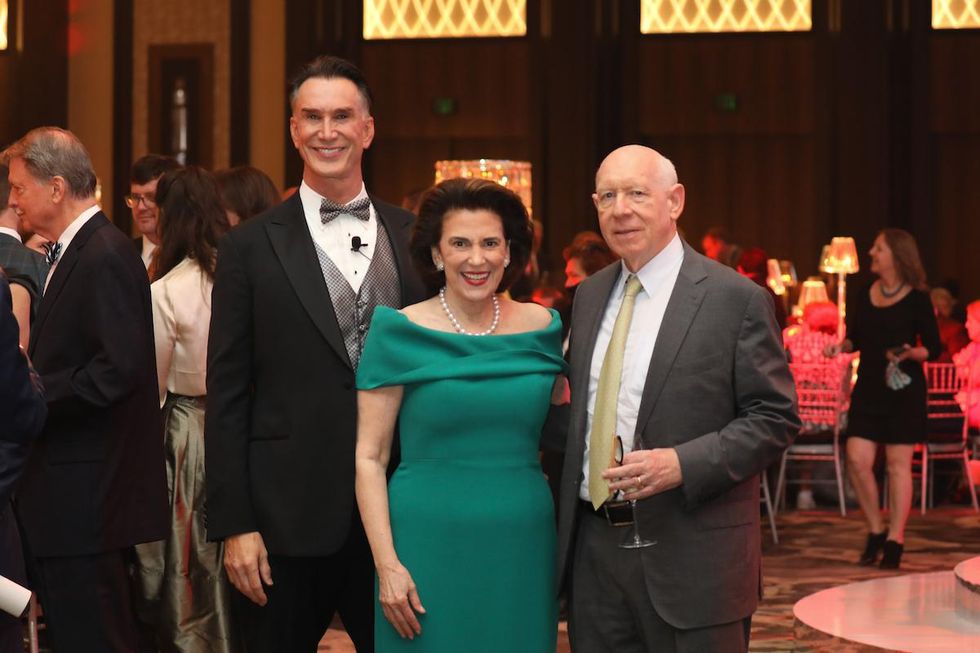 Todd Waite with Lois and George Stark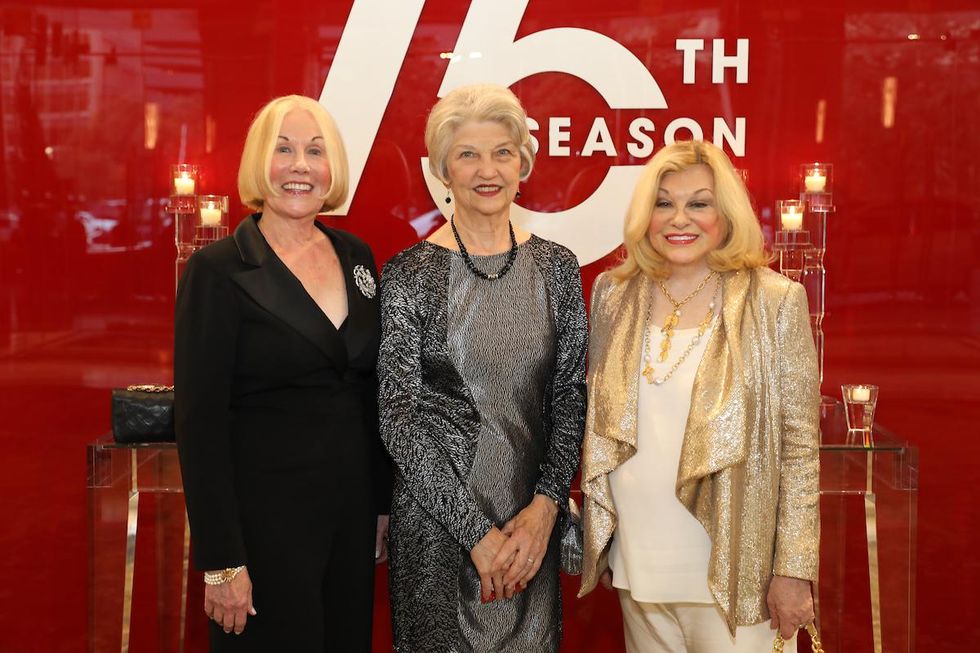 Elsie Eckert, Donna Stokes and Sidney Faust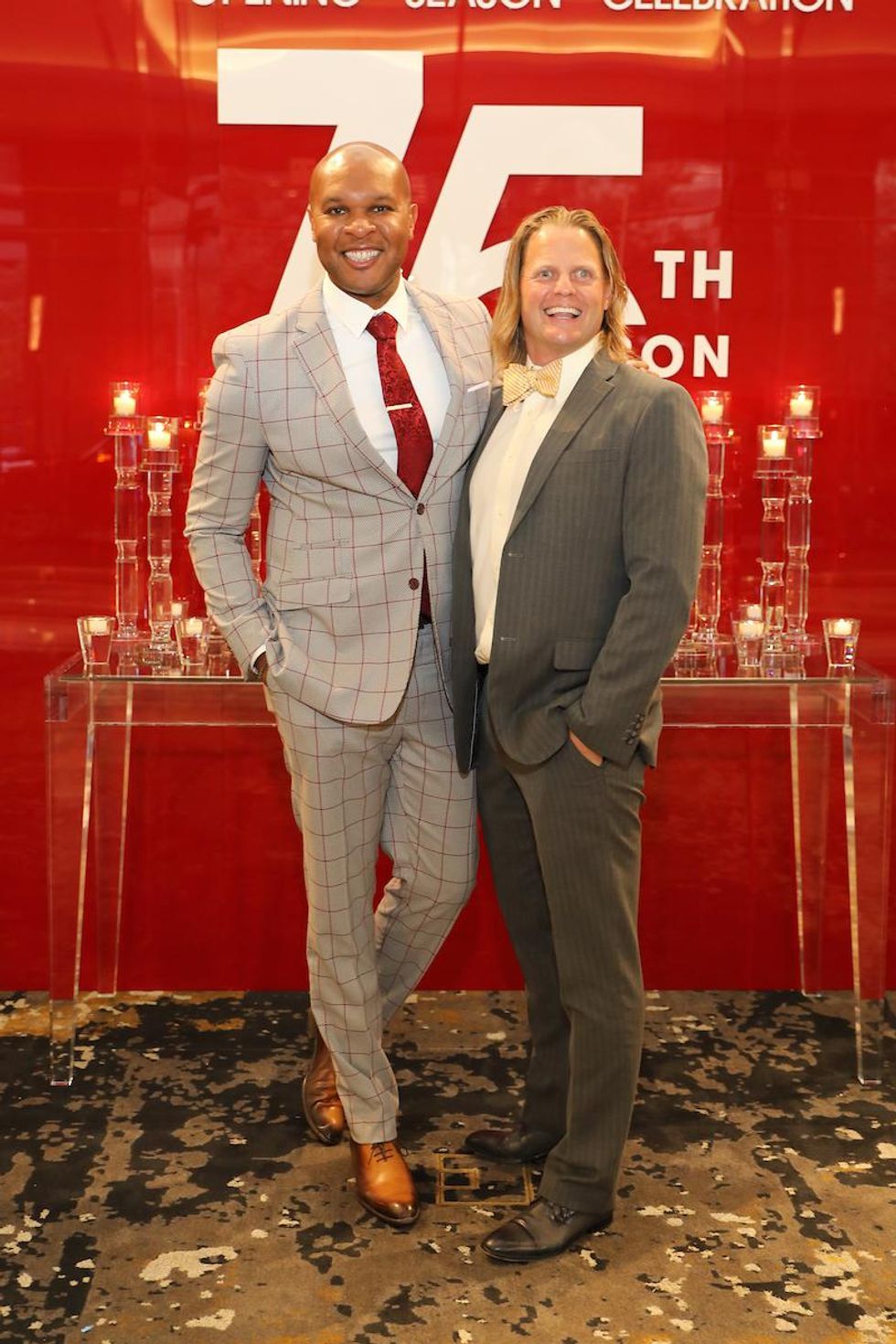 Travis Torrence and Heath LePray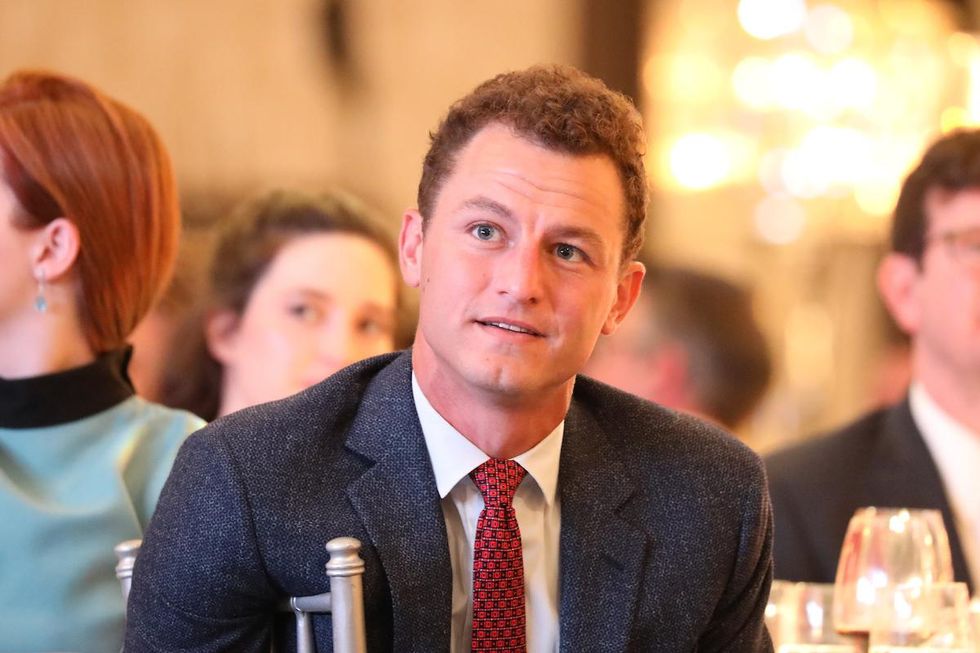 Daniel Zilkha
Parties