Two New Alley Productions Now Livestreaming for Free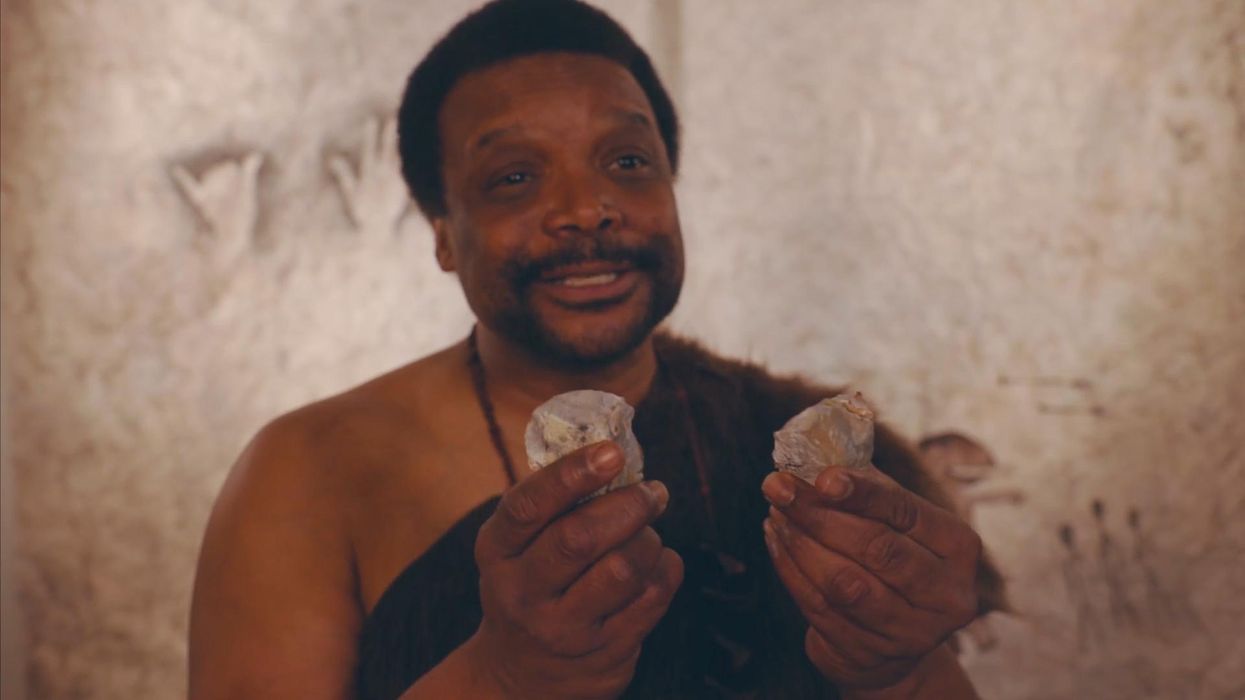 THE ALLEY HAS just made two new productions available for streaming online, now through July 4. The shows are part of the Alley's digital season, which is offered for free and celebrates the theater's All New initiative and its alumni, and places an emphasis on local playwrights.
---
The short play Man. Kind., written by Don X. Nguyen and directed by Brandon Weinbrenner, tells the story of a caveman — played by Shawn Hamilton — on a plateau who invents fire. A cavewoman — played by Melissa Pritchett — arrives and, having invented fire yesterday, she wants to team up. Saigon-born, New York-based Nguyen has had his work developed or produced by theaters from coast to coast, and has won several prominent awards. He and Weinbrenner previously worked together on The Supreme Leader for the Alley All New Festival in 2019.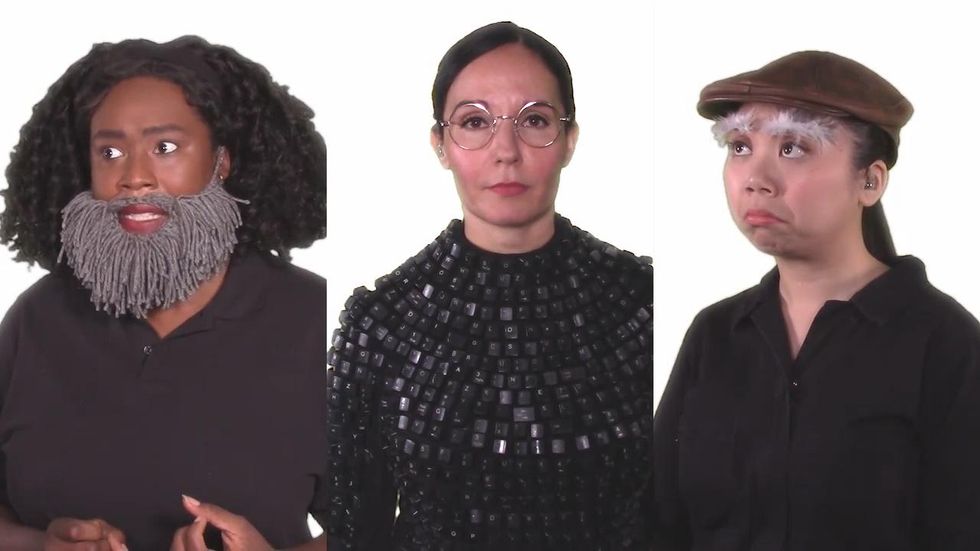 A still from "For Steve Wozniak, on His 67th Birthday"
And in For Steve Wozniak, on His 67th Birthday, Michelle Elaine, Patricia Duran and Mai Leeach play a character named Steve. The short play is written by Jiehae Park and directed by Mekeva McNeil; Park is an author, playwright and actress who developed her play The Aves at the All New Festival in 2020.
ShaWanna Renee Rivon's Old Black & White Hollywood and Henrik Isben's An Enemy of the Peopledebut as part of the digital season later this month. Read about Rivon's show in the latest issue of CityBook.