Amid 'Riots and Scandals,' Symphony Bassoonist Is Ready for 'The Rite of Spring'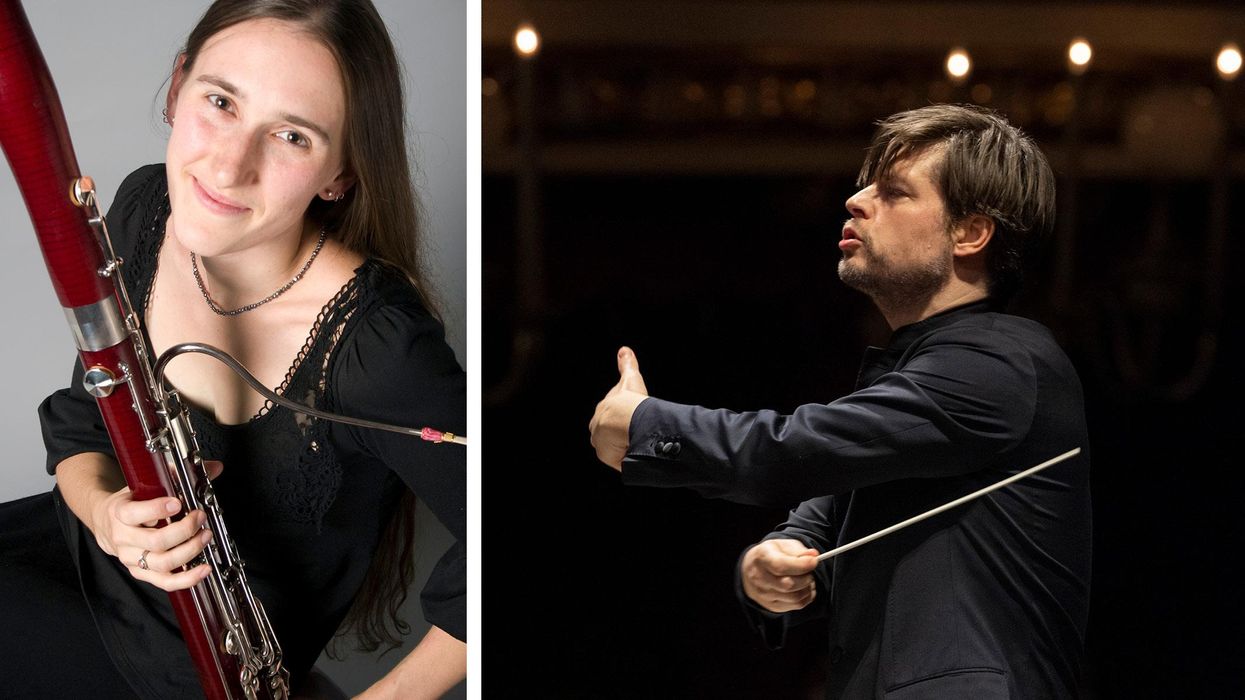 THE POWER OF music lies in its capacity to provoke extreme reactions in a listening audience. Which is a polite way of describing what composer Philip Glass repeatedly endured early in his career, when audiences threw tomatoes at him and his musicians.
---
But that's mild compared to what took place on May 29, 1913, at the Théâtre des Champs-Élysées, a few minutes into the performance of a new ballet with music by a young Russian composer named Igor Stravinsky. Stravinsky's score reveled in dissonance; plaintive Slavic folk melodies collided with alarming, unpredictable rhythms; winds and brass groaned and howled in a kind of orgiastic frenzy, while timpani pounded out what Leonard Bernstein would later describe as "a kind of primitive jazz."
Half the audience loved it — and the other half hated it. Screaming and fistfights ensued, and the premiere of Le Sacre du printemps ("The Holy Spring"), popularly known as The Rite of Spring, went down in history as a scandal, though the genius of what Stravinsky had composed was quickly acknowledged. On Jan 20, 21 and 22, the Houston Symphony will tackle Igor Stravinsky's The Rite of Spring along with Silvestre Revueltas' Sensemayá and Tchaikovsky's majestic Piano Concerto No. 1 in a program titled Riots and Scandals. Still-new Symphony music director Juraj Valčuha conducts.
One of the many famous musical moments in The Rite of Spring is the opening bassoon melody, based on a Lithuanian wedding song, and one of the hardest solos ever written for the instrument. "It's a very simple beginning to a very long, complicated piece," says principal bassoonist Rian Craypo. "We bassoonists spend years learning how to play it, and play it well, and it's literally over in fifteen seconds!"
Craypo doesn't recall the exact moment she first heard The Rite of Spring — but she does remember seeing Disney's 1940 animated film Fantasia, in which excerpts from Stravinsky's score accompany a violent T-rex and stegosaurus smack-down. Progressive rock and jazz musicians have since drawn inspiration from The Rite of Spring, and its asymmetric polyrhythms can be heard in West African drumming. "The music is so primal," says Craypo of The Rite of Spring, which was inspired by a dream Stravinsky had of a young girl in a pagan ceremony dancing herself to death. Craypo says she and her fellow musicians must go beyond the score's notation to convey the primordial "gestures, feelings and images" Stravinsky imagined.
The bassoon solo is high enough to warrant a more specialized reed, and Craypo, who like most professional bassoonists makes her own reeds, has spent weeks making and experimenting with different reeds to find one that will give her the precise sound she wants to hear. "There's a beauty in a more basic approach," says Craypo of her solo. "I love to play it more simply and in time, and not make too much drama out of the fermatas." In performance, Craypo will use one reed for the opening solo, and switch to another for the remainder of the piece.
With so many unexpected combinations of instruments and shocking moments throughout the score, this weekend's performances of The Rite of Spring will give both listeners and the members of the HSO the chance to rediscover the music and be transported to that fateful premiere at Théâtre des Champs-Élysées, when Stravinsky redefined the history of Western classical music.
"I get greedy for all of these different sounds," says Craypo. "It's so exciting to hear these different colors. It tickles your ear and your brain in a way that's really wonderful."
Art + Entertainment