April 2018 Latest Dish
Houston's Best FOOD News, in Small Bites ...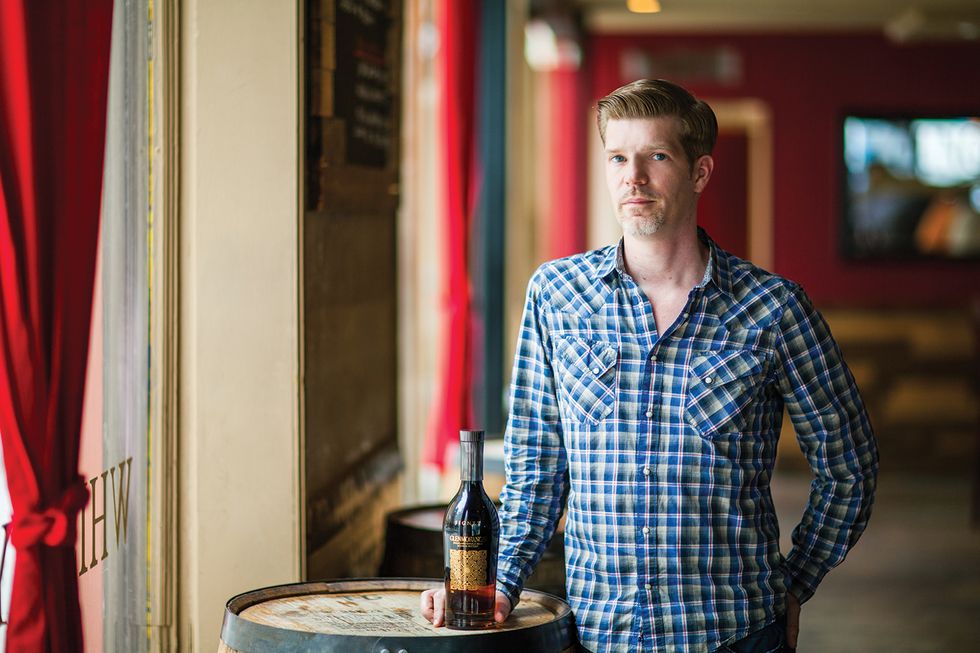 Houston native and famed Atlanta restaurateur Ford Fry announced that he will debut La Lucha under the same roof as Superica, set to open this spring in the Heights. The loungey neighborhood bar and restaurant will serve as a funky counterpart to its Tex-Mex-touting neighbor, promising craft beers, bubbly wines and an indulgent Gulf-centric menu. 1801 N. Shepherd Dr.
---
Now open: Fig & Olive makes its Houston debut at the Galleria. In collab with corporate executive chef Timothy Hughes, Thomas Laczynski leads Houston's culinary team, bringing the elegant flavors of coastal Mediterranean cuisine to the expansive 7,000-square-foot restaurant, which features an al fresco terrace, lounge and two lavish private dining rooms. In the Galleria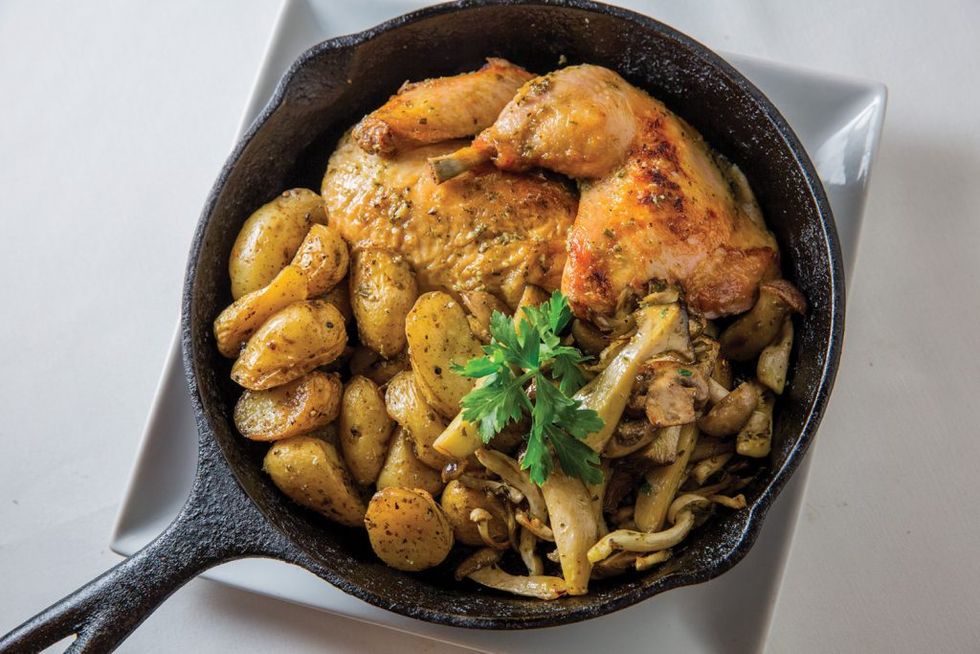 Roasted chicken at Fig & Olive, now open in the Galleria
But first … huevos rancheros! Fan favorites from Picos' popular weekend brunch menu are now available for breakfast on an a la carte menu during the weekdays from 7-10:30am. Nosh on huevos a la Mexicana with spicy salsa before beginning your workday. 3601 Kirby Dr., 832.831.9940
Mike Raymond, co-owner of Reserve 101, is collaborating with 22-year cocktail veteran Michael Neff and high-end restaurant and bar designer Gregory Swanson to open Cottonmouth, a new bar concept inside the historic Brewster Building in the heart of Downtown. 108 Main St.
Coming soon: Pizza Motus will bring Roman-style street pizza to West U this summer. Light and airy pies are baked in steel pans to produce a crisp, thin crust and are served in rectangular slices. Pair one with an Italian ice! 6119 Edloe St.
Sun's out, buns out! Shake Shack (6205 Kirby Dr.) has opened in Rice Village. Expect the classic burgers, chicken sandwiches and crinkle-cut fries along with treats from local pastry chef Rebecca Masson. And construction has begun on the first West Houston location of Hopdoddy, which will debut on the ground floor of Sorella Court at City Centre, neighboring Hotel Sorella, Sweet Paris and Urban Outfitters.
From the creative minds of Bosscat Kitchen & Libations comes BCK: Kitchen & Cocktail Adventures, now open in the Heights. Items like SpaghettiO's with 44 Farms sausage and chilled white-bean salad are inspired by the owner's childhood favorites and a nod to simpler times. 933 Studewood Dr., 832.831.7155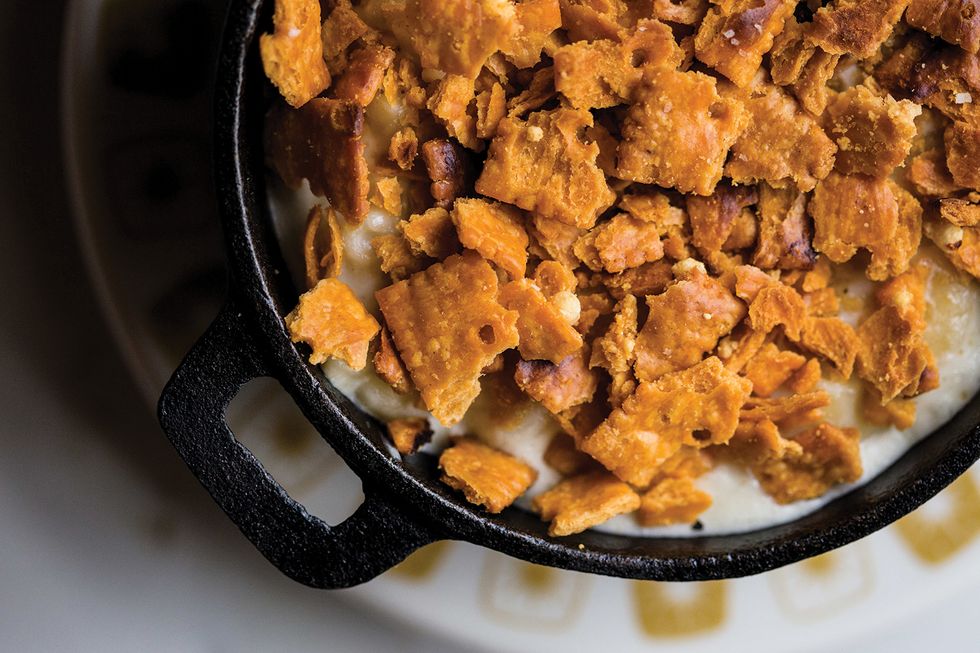 Novel dishes at BCK in the Heights include the Mac 'N Cheez-It
Alex Padilla, executive chef of The Original Ninfa's on Navigation, brought home the title of "Best Chef on the Block" on ABC's The Chew. Padilla went head-to-head with six chefs, eventually beating out Washington D.C.'s Jonathan Dearden in a 20-minute challenge during which he prepared a ribeye bruschetta on butter-fried toast. Padilla's win earned him bragging rights, a trophy and a $1,000 cash prize, which he plans to donate to a children's cancer charity. 2704 Navigation Blvd., 713.228.1175
Montrose mainstay Katz Deli gets a facelift as owner Barry Katz has tapped longtime friend and architect Michael Hsu to transform the two-story space in Montrose, bringing a more elevated appearance with new furniture, art, an expanded bar and an updated menu. 616 Westheimer Rd., 713.521.3838
AT TOP: Mike Raymond brings his new bar concept Cottonmouth to Downtown soon.
Uncategorized