Basic Instinct
Electronica may be Houston's hottest new music scene, and Josiah Gabriel's stripped-down sound is leading the vanguard.
Todd Spoth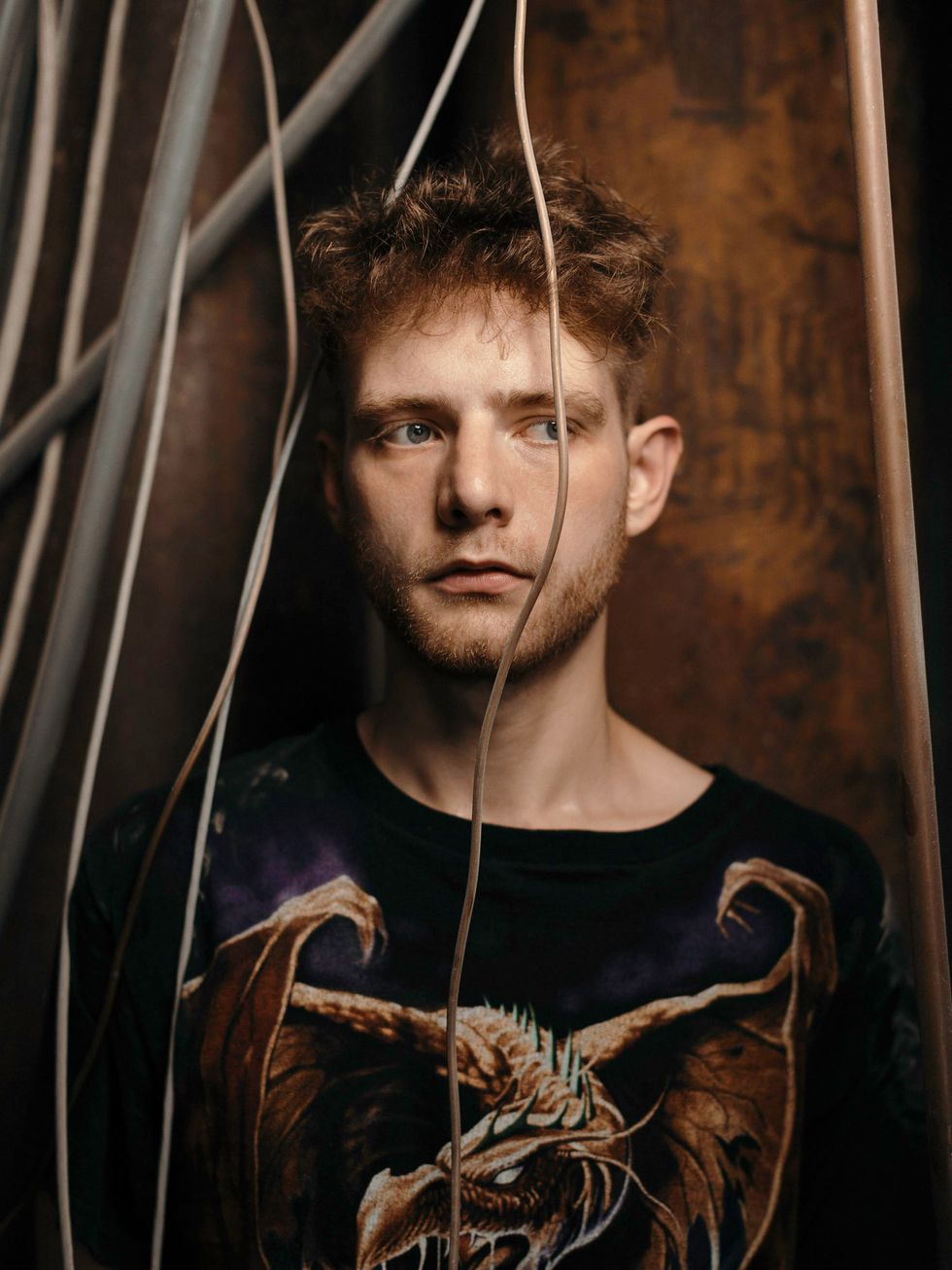 WHEN JOSIAH GABRIEL — née Noah Clough — DJs at one of his many latenight gigs, he dances hyperactively, like he's had one too many vodka-Red Bulls. But in gyroscopic fashion, the 29-year-old producer and DJ maintains his classic equipoise and, with his audience hanging in wait, hits every drop right on cue. That's why Gabriel is one of the hottest DJs in Houston's burgeoning electronica scene. It's a position he affirmed with his stellar set at last year's inaugural Day For Night festival and by his most recent EP, EP$, which just dropped.
---
Gabriel credits much of his sound — simple beats tinged with a hypnotic mélange of elements from various subgenres — to a singular event on New Year's Eve in 2012: the theft of his backpack. Stolen moments before he was due to ring in the New Year with a musical set, his backpack contained much of his musical equipment and a hard drive that held all of his masters. Gabriel was forced to go back to basics and create strippeddown, vocally scarce (his microphone was also stolen) music from the scraps of what remained of his gear.
"I was like, 'Sh*t, I have no body of work. I need to make stuff fast,'" he remembers. "So I made this EP called #nothingmatters because I was f***ing sad, and it was great material, and it popped harder than any of the sh*t I was doing before it."
His material has evolved further still. And for his new record, Gabriel decided to go back to that moment of desperate focus and hash out tracks that combine elements of his simple, sparse music with the more vocally driven tracks he created before the theft.
"I'm messing with material that is very basic, and then the vocals are incredibly pop and R&B with a little bit of soul," says Gabriel, who leaves in October for an extended visit to Germany, whose capital city of Berlin is the international mecca for the electronica scene.
He'll be back in time to reprise his rep-setting performance at this year's Day For Night, which begins Dec. 17. Fans may perceive a new Euro edge, or maybe not. What's for sure is that the set will be uniquely Josiah. "I make weirdo sh*t and I'm not trying to do anything else," he says. "I'm making what I want to make."
Art+Culture