Beautiful New Book Tells Healthcare Heroes' Stories
Kristi Nelson creates portraits of frontline workers, accompanied by moving descriptions.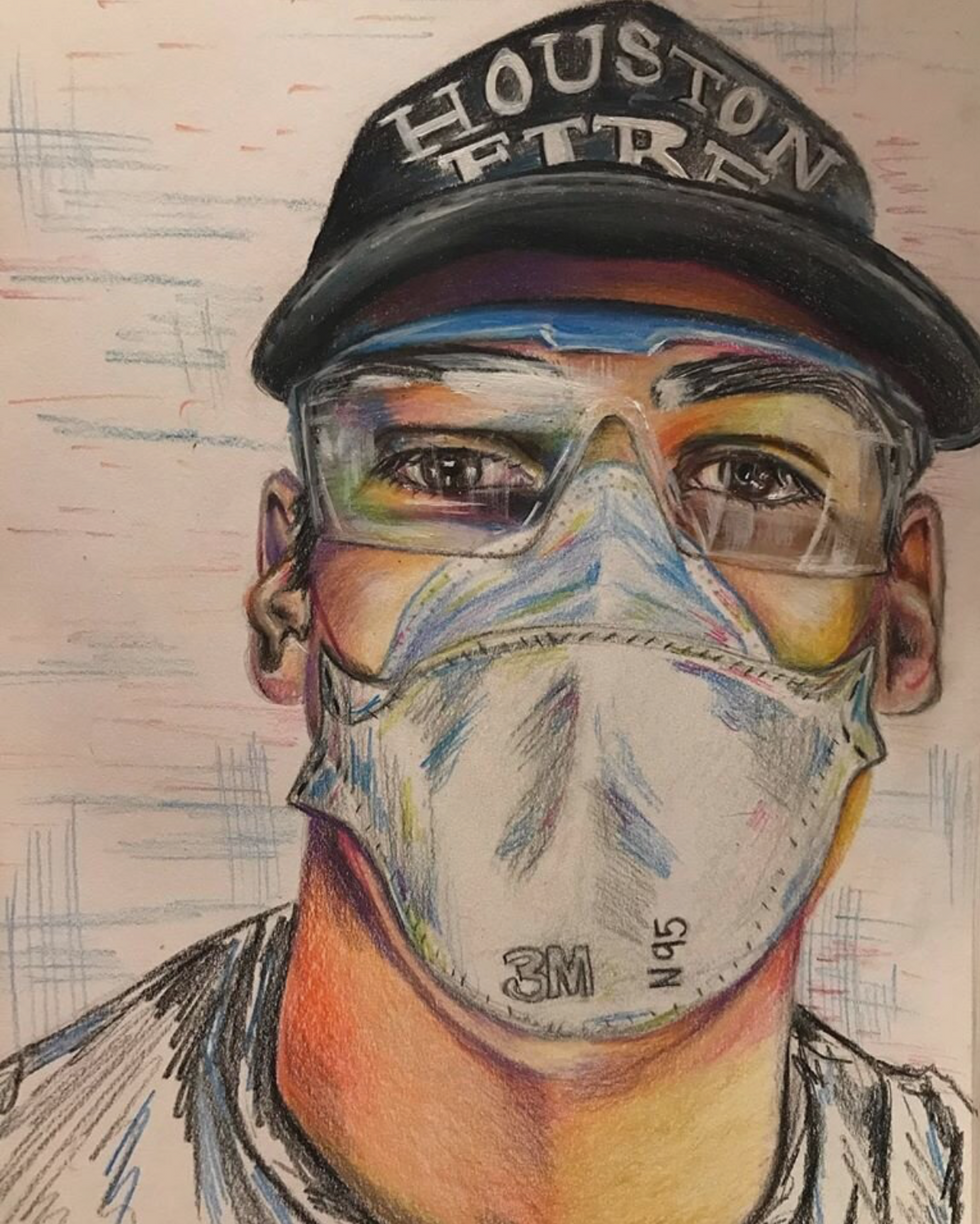 For creatives, this time of quarantine has been at times inspiring and productive, at others impeding. While some musicians and visual artists report experiencing a creative block, others are able to channel what they are seeing and reading into meaningful works.
---
Take Kristi Nelson, for example. Her beautifully detailed portraits — created with colored pencil, pastels and acrylic paint — depict frontline workers, and each is accompanied by a little bio, to properly tell the heroes' stories. "This experience has challenged me to create art daily," says Nelson, a mom of three and former high school art teacher. "To be sure to include it in my life, and to not make excuses."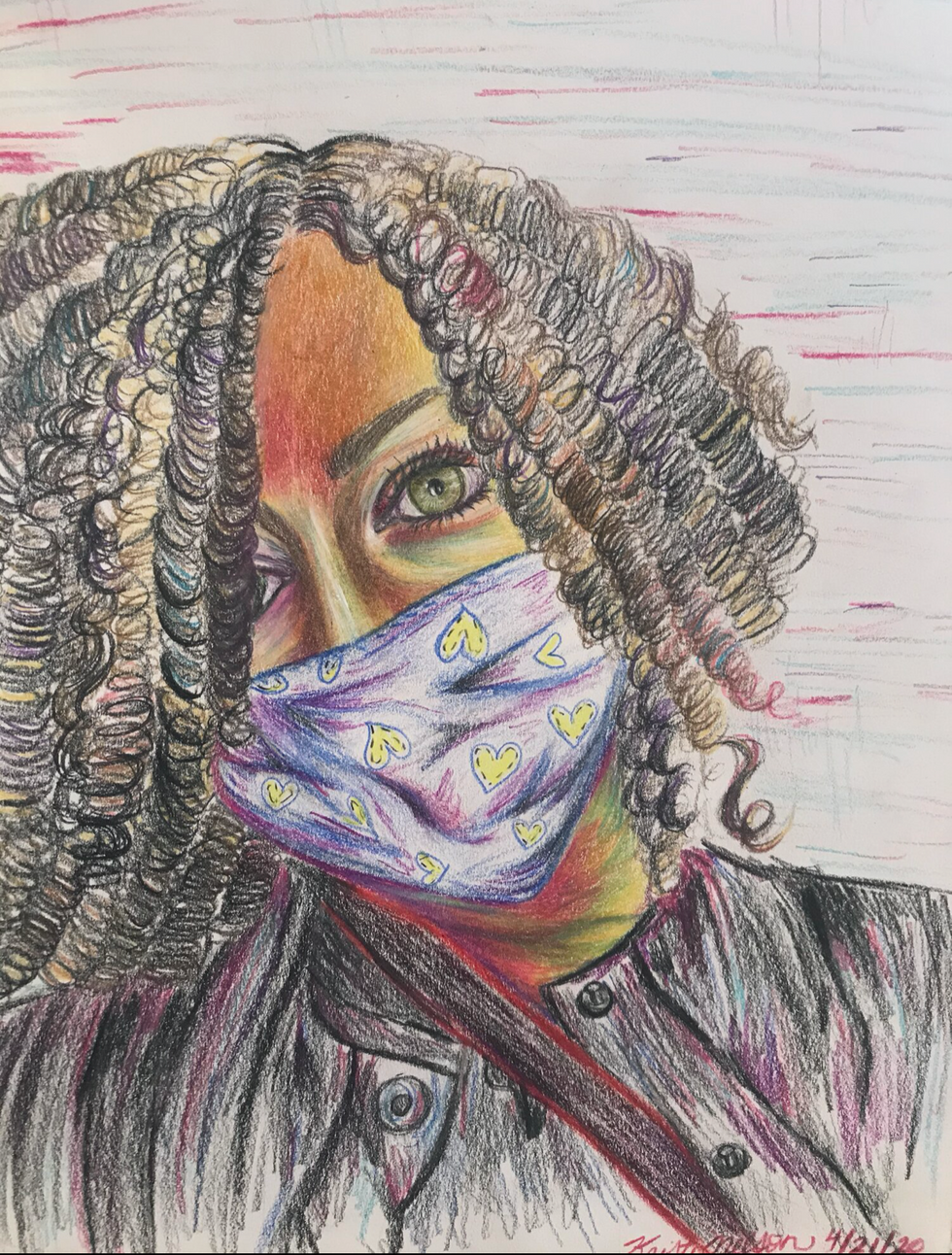 Elisha Gilbert
Eugene's Gulf Coast Cuisine, owned by Nelson's family members Kyle and Clare Teas, transformed its dining room into an art gallery to display her works. "It's been an honor to display my art in a way I haven't really before," she says. "They are not only giving me the honor of displaying my work, but they are expanding my platform and my reach in honoring these heroes." Now, Nelson's Covid-inspired creations are presented in a new tome, Masked Heroes, for purchase on Book Baby. It will be available on Amazon next month.
Nelson completed her first couple of portraits back in March, inspired by selfies she received her neighbor and sister, both of whom are nurses, dressed in their full PPE gear. Images of those two pieces were shared on social media, and requests for commissions from frontline workers and their family members — from all over the country — poured in. "Many shared their hearts with me, and I quickly realized this was a special tribute to them, and capturing this moment in their careers truly meant something."
Nelson selects a unique color palette for each commission, "depending on the feelings that I am presented with during the artistic process." But most have an array of violet hues, which she says symbolizes the bravery and strength each worker exhibit. She also tends to spend a lot of time and effort on the eyes, as an examination of what the patients see during their most frightened moments. She even drew her own husband, who was diagnosed with Covid-19 earlier this summer; he was quarantined from her and her kids for more than three weeks, and Nelson missed staring into his eyes. So she spent hours drawing them "as a way to feel a little closer to the one my soul loves the most."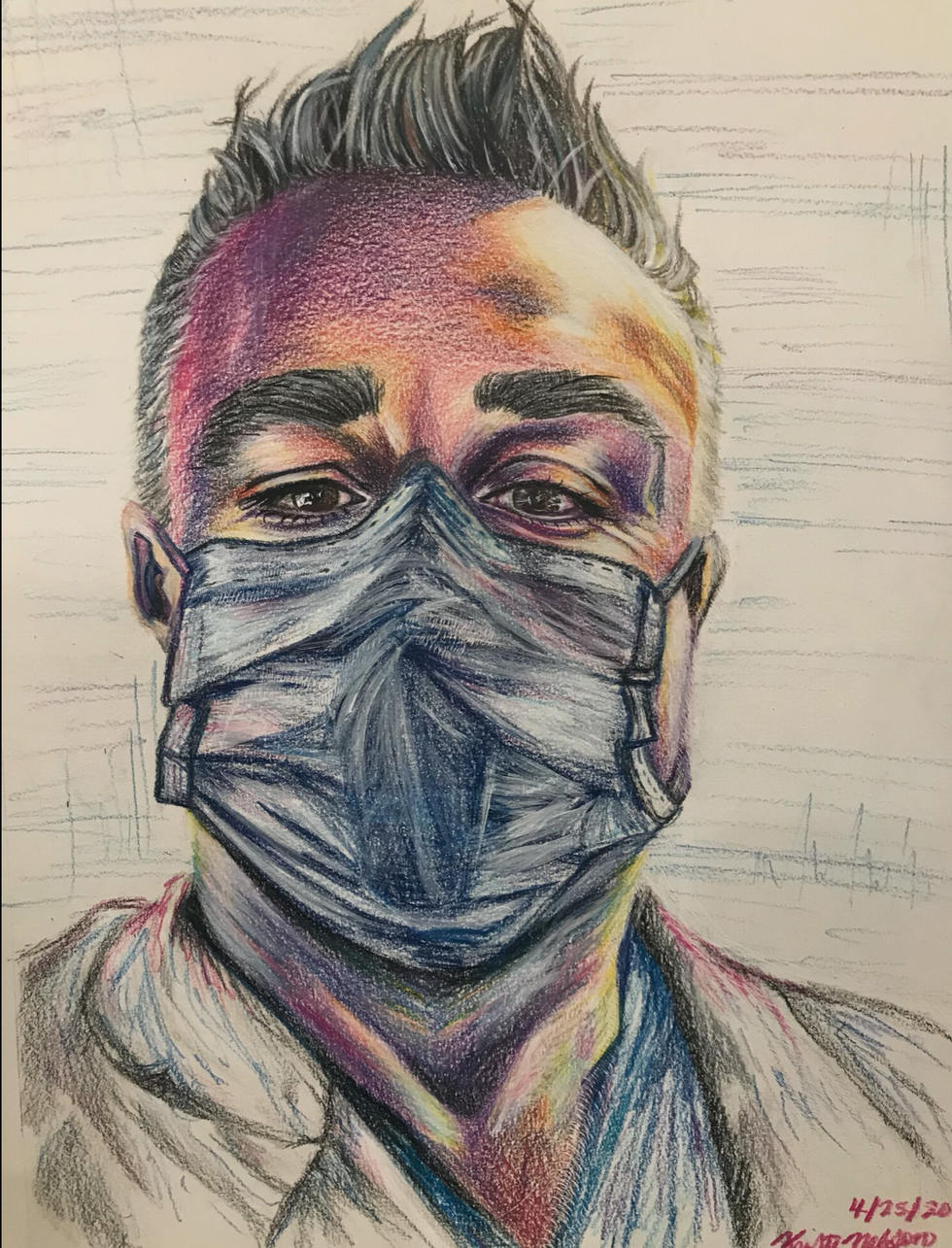 Michael Gaisa
In Masked Heroes, readers are presented with dozens of portraits and stories of healthcare workers, including those of Michael Gaisa, a German native who braved the frontlines of New York in April, working 12-to-15-hour days in overcrowded ICUs. Nelson also drew Elisha Gilbert, a nurse who has been prioritizing sanitation in order to care for her immunocompromised stem cell transplant patients at M.D. Anderson. "Caregiver presence," says Gilbert, "is something we believe is optimal for recovery."
Nelson is grateful for the opportunity to share these moving stories. "It has challenged me to continue my belief that art can change the world and bring joy to others," she says. "This art has brought so much light to those who are working in their darkest hour, and this tribute is a small token of appreciation."
AT TOP: Joaquin Saldivar
Art+Culture