Best Beauty Bets Before a Holiday Bash!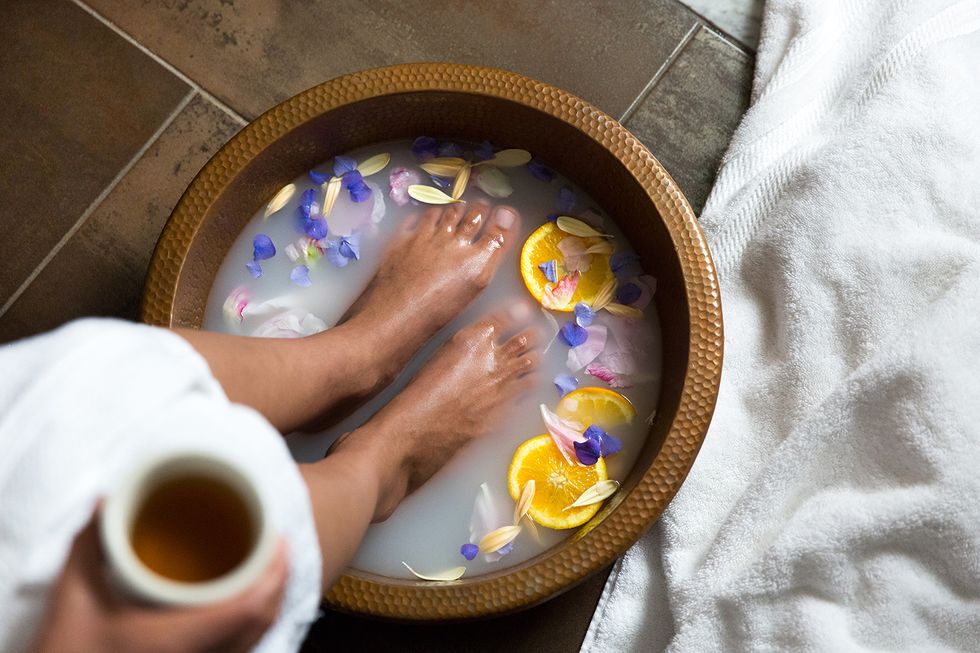 Tis the season of socializing — at company cocktail hours and long-awaited reunions, at Christmas concerts and festive family gatherings. So why not put your best face forward? Houston spas make it easy with treatments that require zero downtime — and reveal a party-ready glow.
---
Hiatus Spa + Retreat now offers several HydraFacial options on its menu. There are 40-minute, 55-minute and 85-minute versions of the treatment, which removes dead skin cells and bathes the skin in antioxidants and hyaluronic acid. The mid-length facial also boasts the addition of "boosters," meant to address specific concerns like elasticity or pigmentation, while the longest one includes a lymphatic drainage component and a scalp and foot massage. All result in visibly lifted and perfectly dewy skin.
Meanwhile, at Serente Spa, owner Linda Cuffari recommends the Fountain of Youth caviar facial, which she calls "so, so hydrating. The best treatment for any skin type is hydration. When the skin is hydrated, makeup goes on easier, and photos come out better." Another great option is the zero-downtime Intraceuticals Oxygen Infusion treatment, which uses hyperbaric oxygen to infuse the face with a combination of antioxidant and hyaluronic acids. And for more mature skin, she recommends the Venus Legacy; even a single session gives a visible lift. "You leave here with skin that looks amazing with no makeup on." Consider tacking on an oxygen inhalation treatment for an energy boost before a big night out!
And if you're battling a time crunch, Paloma Beauty's 25-minute Immediate Lift sends gentle microcurrents to the facial muscles to jumpstart collagen and elastin production — for just $45. And don't ignore the décolleté: Paloma's Décolleté Illuminator, which can be added on to any facial treatment, brightens and tightens the neck and chest so that festive frock is sure to flatter. Talk about holiday shimmer!
AT TOP: Hiatus Spa + Retreat (photo courtesy Hiatus Spa/Molly Culver)
Dispatches