'Fatherland' Connects Artist to Her Past in Unexpected Ways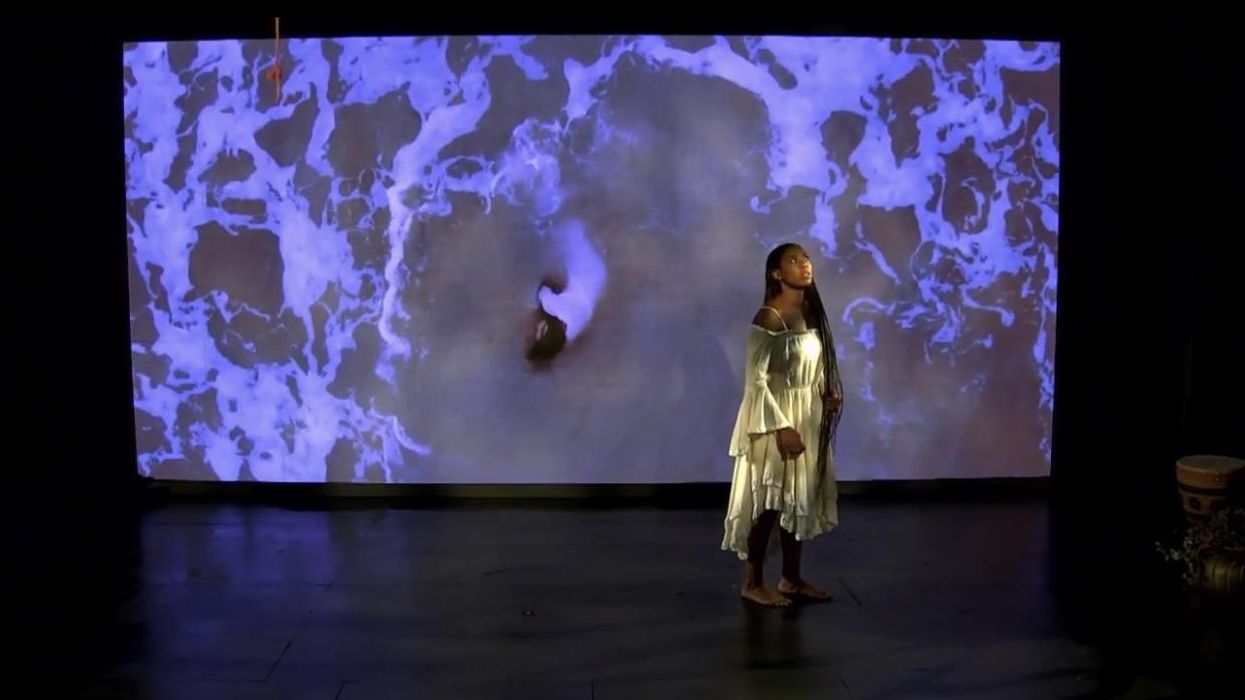 A LITTLE OVER two years ago, Houston multi-disciplinary artist Candice D'Meza received an unexpected phone call with the news that her estranged father, a Haitian immigrant who served in Vietnam and was absent for most of her life, was in a Brooklyn hospital, brain-dead. D'Meza flew to New York and, as the next of kin, suddenly found herself navigating "a storm of paperwork" regarding a man who she barely knew. That night, D'Meza was compelled to record what she was feeling, unfiltered, in writing.
---
"Truthfully, I felt as though (my father's) spirit was saying, 'I want to write with you,'" says D'Meza. "I did not enjoy the idea of that." What D'Meza wrote that night is included in Fatherland, a fascinating solo multi-media performance she describes as a "grief ritual for ungrieved losses." Fatherland debuts online as part of Stages' Sin Muros Latinx Theater Festival— celebrating the voices and stories of Latinx artists — on Thursday, and will be available on demand through March 7.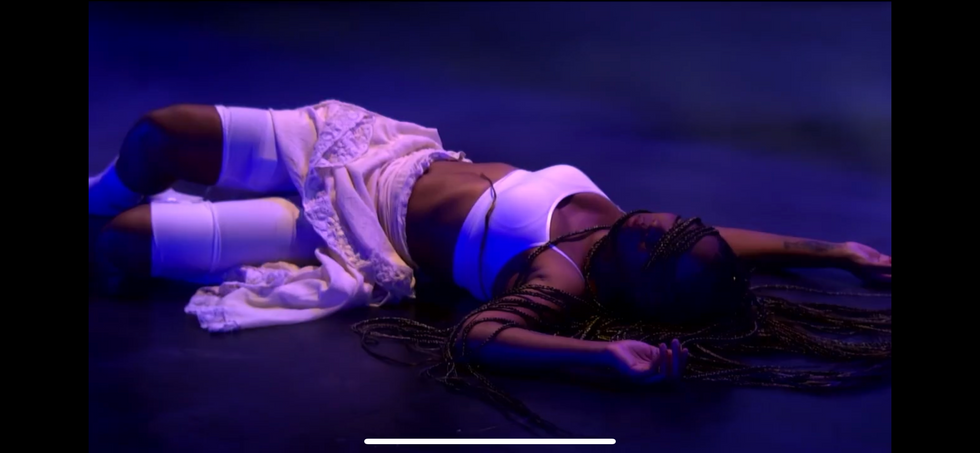 Fatherland weaves first-person storytelling with chants and rhythms drawn from Haitian Vodou. (Vodou is a new world formulation of West African and Catholic religious practices brought to life by enslaved Africans in Saint-Domingue.) It begins with a dream in the form of a surreal film where D'Meza, dressed in white, is pulled into the ocean by a red string wrapped around her wrists and ankles. Things land back on earth quickly as D'Meza, now on a stage set in everyday clothes, begins recounting her father's history, including his connection to Vodou, a connection D'Meza had been unaware of.
"After my father passed, there were a series of spiritual things that transpired that led me to Vodou, and I didn't understand why," explains d'Meza. "It turns out my father's father was a Vodou practitioner." As part of her research for Fatherland, D'Meza delved into published, academic research about Vodou and consulted with a Creole-speaking cousin in Haiti. "I spent a lot of time trying to figure out the information that I knew intuitively," says D'Meza, who as a non-initiate, wanted to ensure the elements of Vodou in Fatherland were used respectfully.
D'Meza encourages viewers inspired by the journey she re-tells in Fatherland to explore the untold stories of their loved ones as well, even if those stories turn out to be painful. "It's important we know those stories and those names," says D'Meza. "Because in piecing together those stories, we piece together our own story, and we're made more complete."
To view Fatherland, register at stageshouston.com.
Art + Entertainment