Can't Stop Crawfish Season!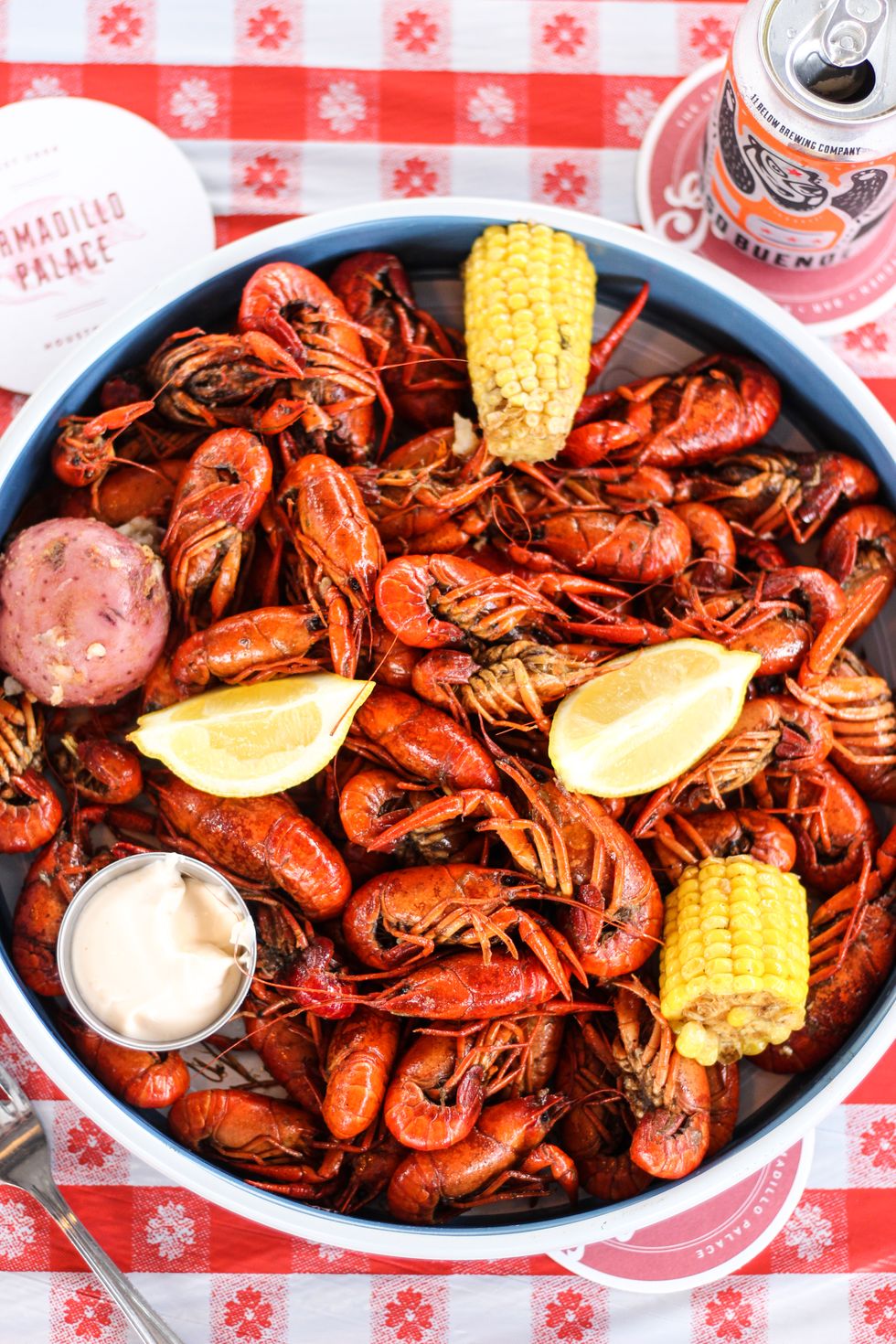 In any other year, this first weekend of April would be prime time for outdoor crawfish boils with friends and family. But this year, a handful of local hot spots are making sure that the COVID crisis won't stop this H-Town tradition. It's going to be a rainy one anyway — so why not drive through one of these happenings this weekend and make the most of it?
---
Beginning at noon on Saturday and Sunday, and available until the food runs out, a drive-through boil at Goode Co. Seafood on Westpark and in Memorial will offer perfectly seasoned and boiled mudbugs, corn and potatoes. Snag 2.5 pounds for $20, and 10-pound family packs for $75; tack on campechana or a margarita kit and imagine you're in a buddy's backyard! Pre-orders are available online for pickup at either location.
The Rouxpour in Memorial City will serve crawfish, jalapeno-smoked sausage and boudin balls during a curbside, drive-up boil on Fridays, Saturdays and Sundays for the foreseeable future. Thirty bucks gets you three pounds of crawfish, a dozen chilled shrimp, corn and potatoes. Another $20 scores you a half-gallon of either a "slurricane" or on-the-rocks margarita.
Crawfish go-to Ragin Cajun has several options for family-style dining this season: Fresh  boiled crawfish, shrimp and snow crabs, plus sausage links and sensationally seasoned corn and potatoes.
Phat Eatery is now offering happy-hour pricing for its Malaysian curry crawfish: $4 per pound from 4pm-5pm; $5 per pound from $5pm-6pm and $6 per pound after 6pm, all weekend long. Call in an order — and upgrade to jumbo crawfish if you just can't get enough!
AT TOP: Delicious boil offerings from Goode Co. Seafood
Dispatches