Charmed by the Sea
Panoramic vistas, old-world style and fantastic food make Lisbon one of Europe's most captivating capitals.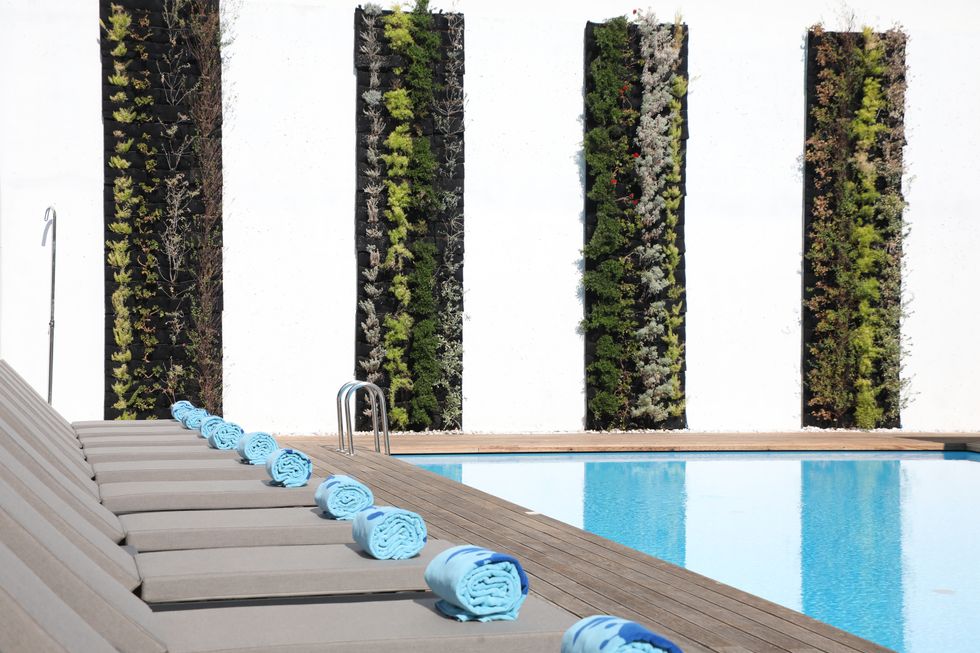 Gazing over a sea of orange-tiled rooftops, the waves of the Tagus River shimmer beneath the 25 de Abril suspension bridge. To the left, cloaked in a dream-like haze of late-morning sun, the turrets of the Castelo de São Jorge jut forth from a hillside surrounded by dense development. In the peaceful, quiet shade of the pine trees at Miradouro da Graça, one of Lisbon's most prominent lookout points in the old neighborhood of Alfama, it's hard to imagine a place more picturesque. 
---
Lisbon, for the uninitiated, is a revelation. Forget Barcelona, London or San Francisco. One of the oldest cities in Western Europe, the coastal city of Lisbon predates Rome by four centuries. It has the architecture to rival Catalunya's capital, the art to counter Britain's racy edge, and the topography and engineering (hilly terrain, tram system and red suspension bridge — check!) to make San Fran look like a less-endowed distant relative. And thanks to the strong dollar, it's currently one of the most affordable capital cities in the world.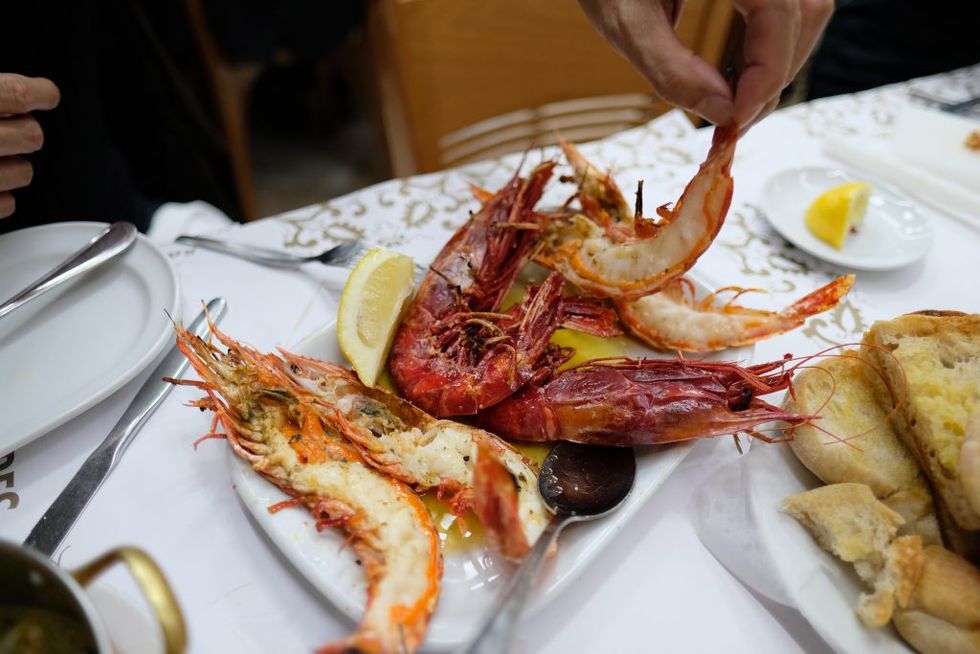 Scarlet prawns at acclaimed Cervejaria Ramir
The list goes on: Lisbon enjoys nearly year-round, sunny climate. Its food is to-die-for. And for those worried about not speaking the language? No sweat. The international spirit of the city means that Lisboetas speaking Portuguese can just as easily switch to English or Spanish or French or Italian.
Spend at least a day getting lost in Alfama. The only area of Lisbon to survive the 8.5-9.0 magnitude earthquake that nearly destroyed the city in 1755, the hilly historic district is steeped in culture. For the best experience, take a classic yellow tram to the highest point in the district, then throw away the map. Allow instinct to guide you through the narrow, winding alleys, where colorful doors and artisanal tilework are waiting to be discovered. 
Stop at a cafe here and order vinho verde, the local green wine, or a shot of the cherry liqueur ginjinha. If it's dark out, follow the longing strains of fado, Portugal's corollary to the Spanish flamenco, for a break featuring live entertainment accompanied by tapas-like petiscos, or a local dish of salted-cod bacalhau. 
Speaking of food, dining out in Lisbon is a pastime in itself. Time Out Market, a food hall populated with stalls from the city's best restaurants and vendors, is a must. Food from Michelin-starred chefs like Henrique Sa Pessoa or acclaimed seafood restaurants like Sea Me can be had for less than 20 euros.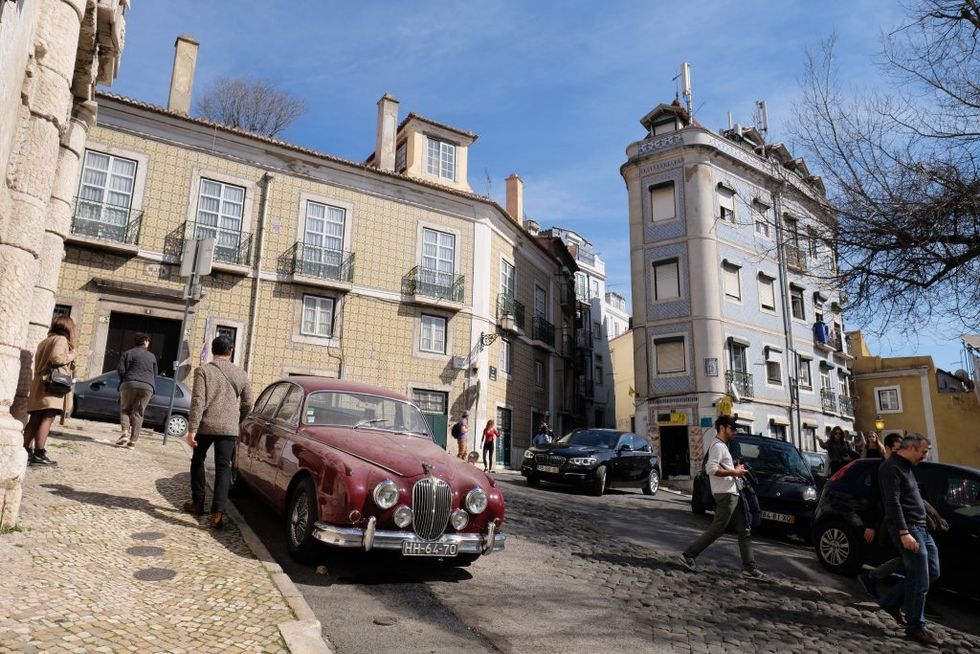 Following in the footsteps of Anthony Bourdain, visit Cervejaria Ramiro for the best seafood of your life. Order the charcoal-grilled carabineros, or scarlet prawns, and whatever else your server recommends, then roll up your sleeves and get your hands dirty, washing everything down with an ice-cold beer. For chef-driven contemporary Portuguese cuisine, try Prado, where 26-year-old António Galapito's seasonal cooking — like Iberico pork tenderloin with quinces and chocolate peppers — is doing for Lisbon what Alice Waters accomplished at Chez Panisse years ago. 
Tiny boutique hotels abound, but for a relaxing pied-à-terre in the heart of the city, the Iberostar Lisboa, which debuted late last year, is hard to beat. 
Decorated in a neutral, soothing palette of creams and whites, spacious standard rooms feature glass-enclosed walk-in showers, Nespresso machines, and one of the coolest hotel amenities ever: An iPhone-style complimentary phone that comes loaded with 30 minutes of international calling and a detailed travel guide to the area, and can integrate your social media accounts for the duration of your stay. 
After a night out in the trendy Bairro Alto area, you may find yourself in Cais do Sodré on the Rua Nova do Carvalho, a former red-light district turned nightlife area where the entire street has been painted Pepto pink. Perhaps you'll visit Pensão Amor, a former brothel and now one of the city's hottest bars. 
Where to next? You could spend days within the city itself, exploring areas like Baixa or Principe Real. Journey a bit further afield to Belem, and get lost in the magical architecture of Jerónimos Monastery, breaking afterward to try the famous 200-year-old recipe for Portuguese egg tarts at Pastéis de Belém. 
In Lisbon, an exciting adventure unfolds no matter what you choose. 
AT TOP: The pool at the Iberostar Lisboa  
Food+Travel