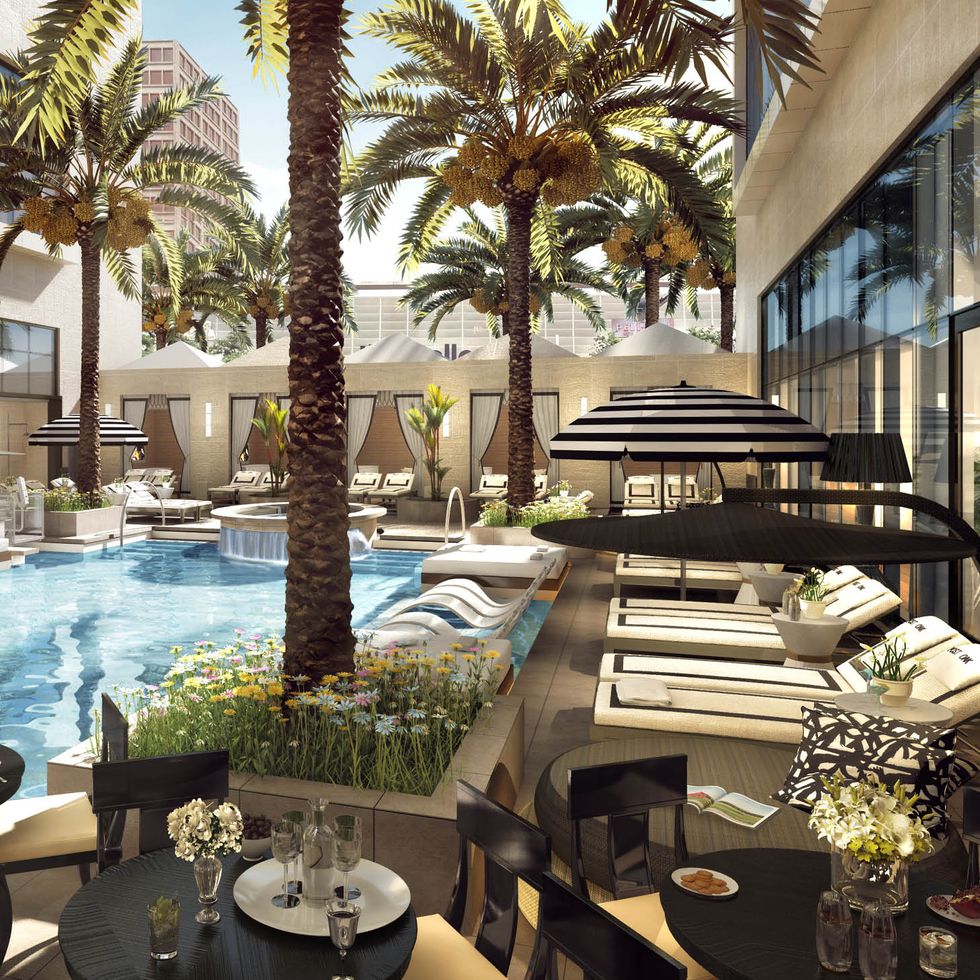 With The Post Oak Hotel, touting 250 guest rooms and a 5,000-square-foot Presidential Suite, now open, billionaire Tilman Fertittas 10-acre mixed-use complex is set forth as a destination for travelers. But locals will undoubtedly find much to enjoy here: Mastros' Steakhouse and Willie G's Seafood, both of which have been open for several weeks, have received rave reviews.
---
And the Gensler-designed hotel — under development for years — uniquely touts a Frank Stella installation and a custom chandelier made with nearly 16,000 crystals in its lobby, and an adjacent two-story car dealership with Bentleys, Bugattis and Rolls Royces galore. Find also a spa, hair salon and boutique, perfect for prepping for the galas that will be held in its several event spaces; the Grand Ballroom even comes with its own valet entrance.
Fertitta, who famously owns the Rockets basketball team, as well as casinos in Vegas and elsewhere and dozens of restaurants nationwide, tells CityBook that the new hotel is the project about which he's most excited. "It's in my hometown," he says. "I have no partners. I'm just doing it myself. I've always wanted to do it, and I think it's going to be great for Houston."
True to the mixed-use developments of today, the property also includes residential apartments and office space.
Business+Innovation