'I Will Not Die,' Vows Former CityBook Coverguy Who Survived Vicious Nine-Time Shooting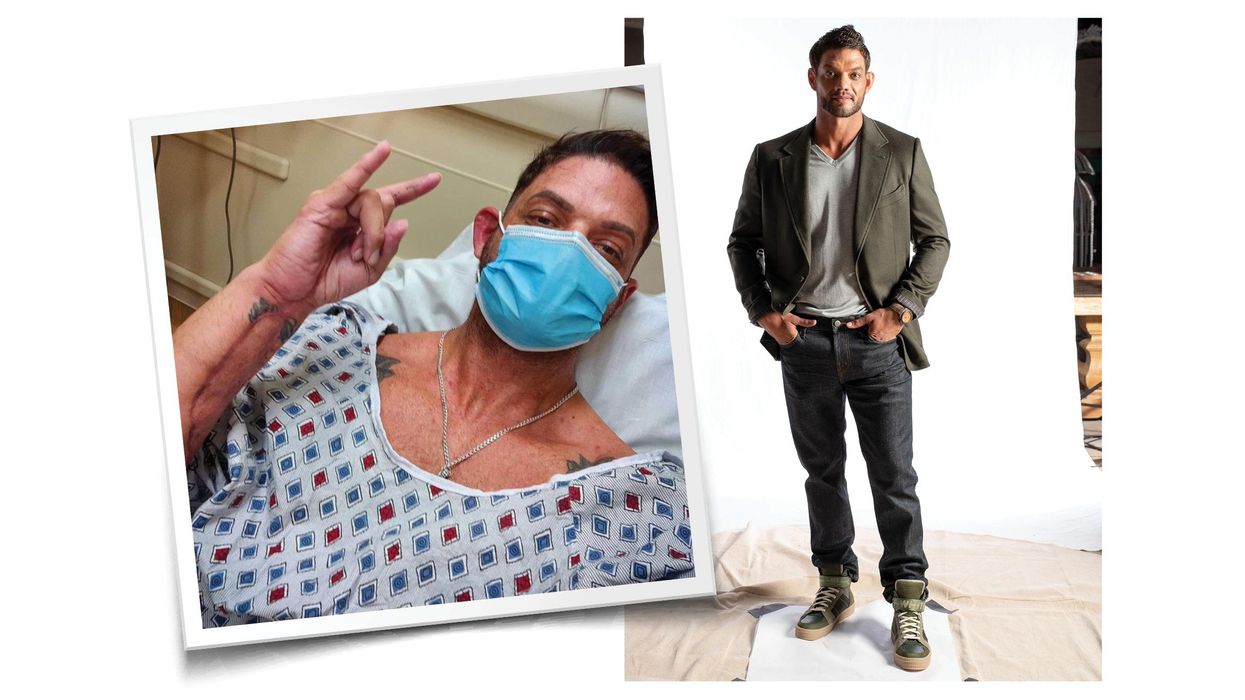 BEFORE CHRISTOPHER KATTHAGE, a onetime Houston CityBook magazine cover model, got shot nine times in his apartment complex parking lot last April, the Marine vet was a thriving fitness trainer, oil and gas recruiter, and competing body builder. It's been a year since the accident, and his comeback has been nothing short of incredible.
---
"How do you shoot somebody almost a dozen times and not kill them?" says Chris Katthage, who hails from Germiston, Gauteng, South Africa. After a month in a coma, losing 60 pounds and undergoing a dozen surgeries, he has relearned how to walk, eat, use his injured hands, and take care of himself from sunup to sundown. "Unfortunately, no one knows if my nerves will regenerate from the constant nerve pain — for now, I am maxed out on nerve blockers."
The repeated felon who allegedly shot Katthage is out of jail on bond awaiting trial. "My family has suffered months of anguish over this, and they don't understand the injustice," he says. The gunshots from behind resulted in a burst spleen, a severed intestinal tract, a punctured lung, a shattered radius and tibia, and multiple bullet wounds.
"I went outside to ask the guy to turn off his car lights from shining in my bedroom, but I think I walked up on a drug deal." After being hit, his Marine training kicked in and he instructed his girlfriend to start tourniquets on his bleeding limbs before the ambulance arrived.
Struggling to get through each day in the hospital, all he could think was, "I will not die. It would let God down."
After being hospitalized for five months and losing his apartment lease, Katthage's brother started a GoFundMe page, and the community raised enough money for him to buy groceries. Always regimented, he slowly got back into an exercise routine. "Every day I wake up early, stretch, throw on my knee brace and hit the gym at 6:30 for the treadmill and one hour of strength training," explains Katthage, who still needs physical therapy twice a week.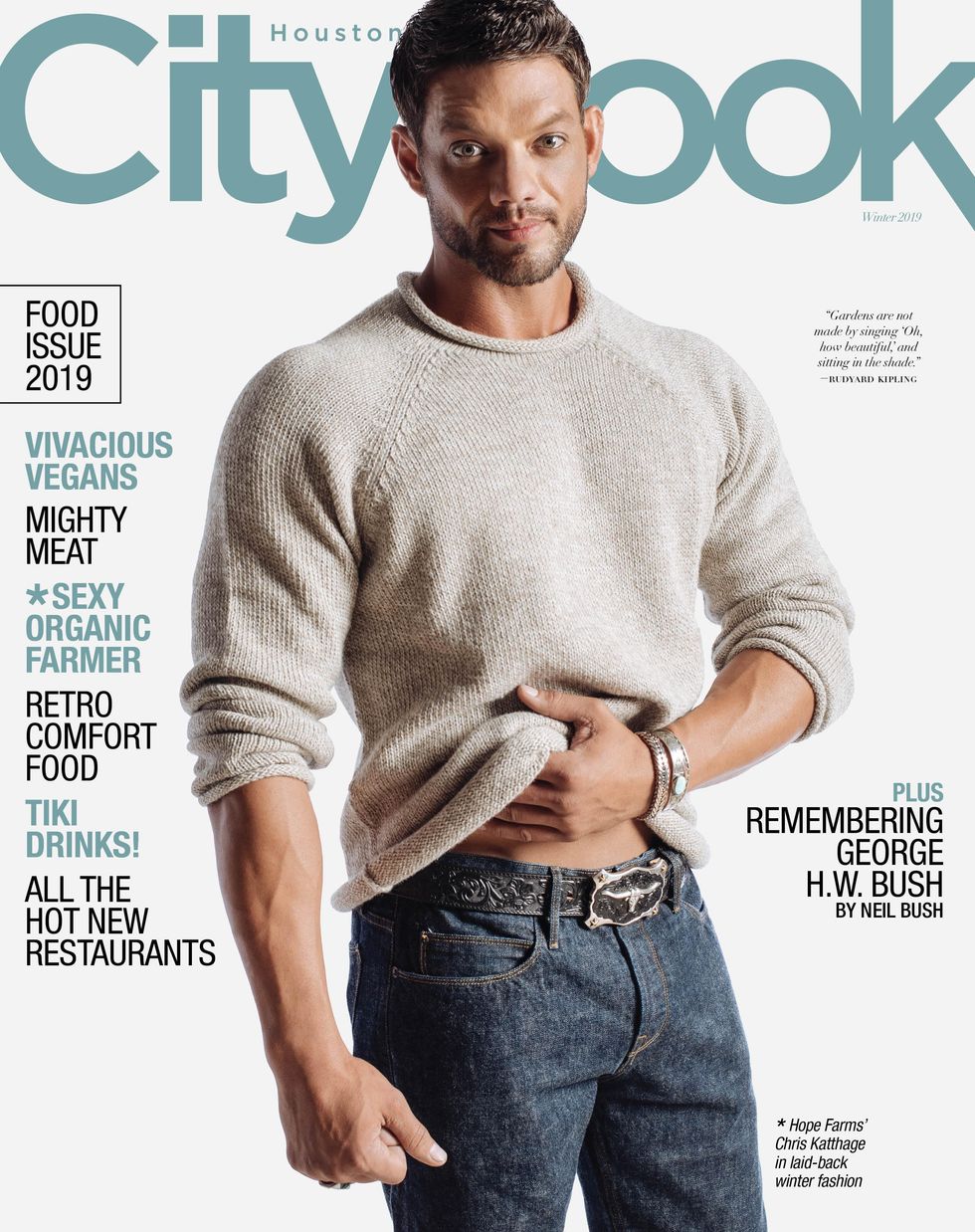 Back up to 200 pounds of pure muscle covered in hip tattoos and sporting washboard abs, he admits, "If you saw me walking down the street today, you wouldn't know I was shot so many times." His 16-year-old daughter, Alyssa, is his daily inspiration. "We always try to find new things to do in Houston, from theater at The Wortham, to go-karts at Speedies and street festivals Downtown — anything involving adrenalin, laughter, or food."
No surprise, after his cover debut for CityBook a few years ago — he was the handsome face of the wintertime food issue in 2019, owing to his then role as a farmer at the Recipe for Success nonprofit's Hope Farms — Katthage received a few modeling offers including a gig for a new fitness company. While unemployed, he is working on his own social media training videos for similarly injured patients and hopes to start his fitness training career again soon.
"I really love motivating clients to step up their fitness regimen and keep it going."
Katthage's advice to other victims or those encountering violence or rage? "Walk away. Many have become numb as to what life is. Life is amazing. Guns and violence are not the answer."
People + Places