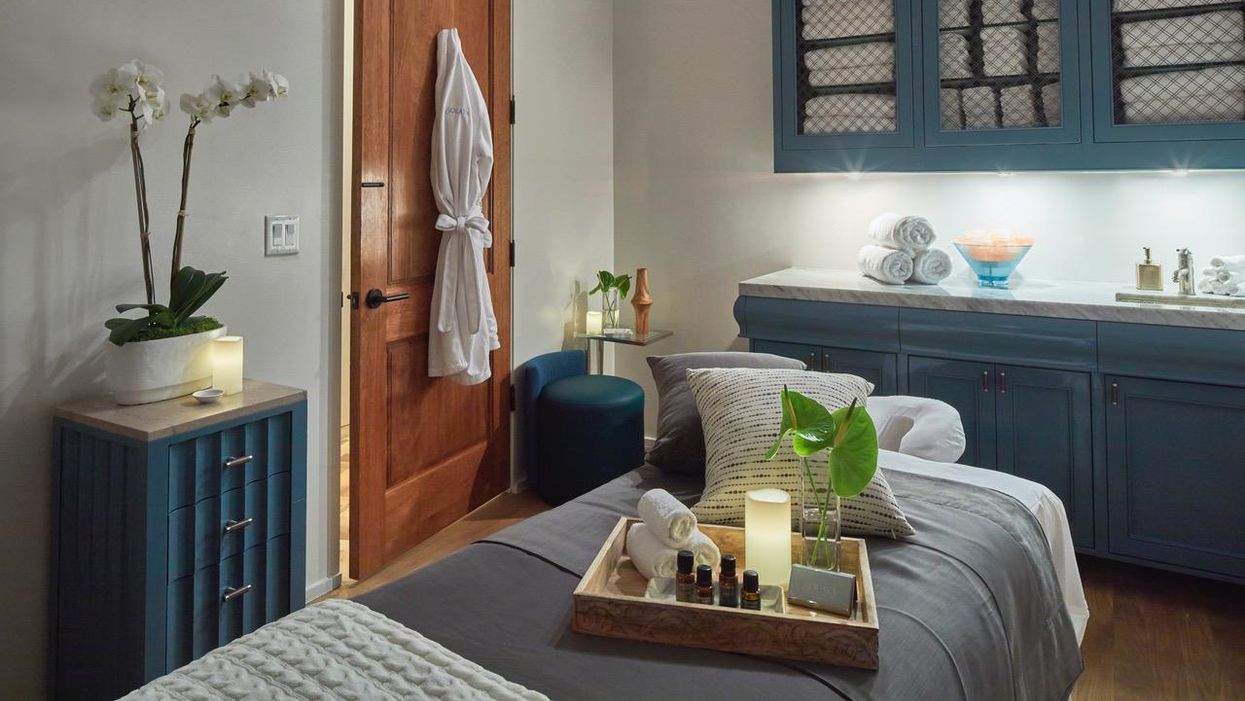 AFTER A PARTICULARLY hot summer with plenty of time spent in the sun, our skin could use a refresh, and Solaya Spa & Salon knows the way to prep you for a cool fall glow.
The new Brighter You Facial will soothe tired skin and smooth away the dullness from environmental damage and stress. The ultra-hydrating treatment is both exfoliating and invigorating as it re-energizes skin — from beloved skin line Natura Bissé.
Perfect for frustrated and congested skin, the power of pure oxygen within the products' ingredients will decongest and brighten a dull complexion, restore clarity and a healthy glow ensuring you enter the fall season with a fresh face forward. A lip serum and concentrated retinol eye treatment add-on target wrinkles and other signs of aging as well as fighting the appearance of dark circles and puffiness.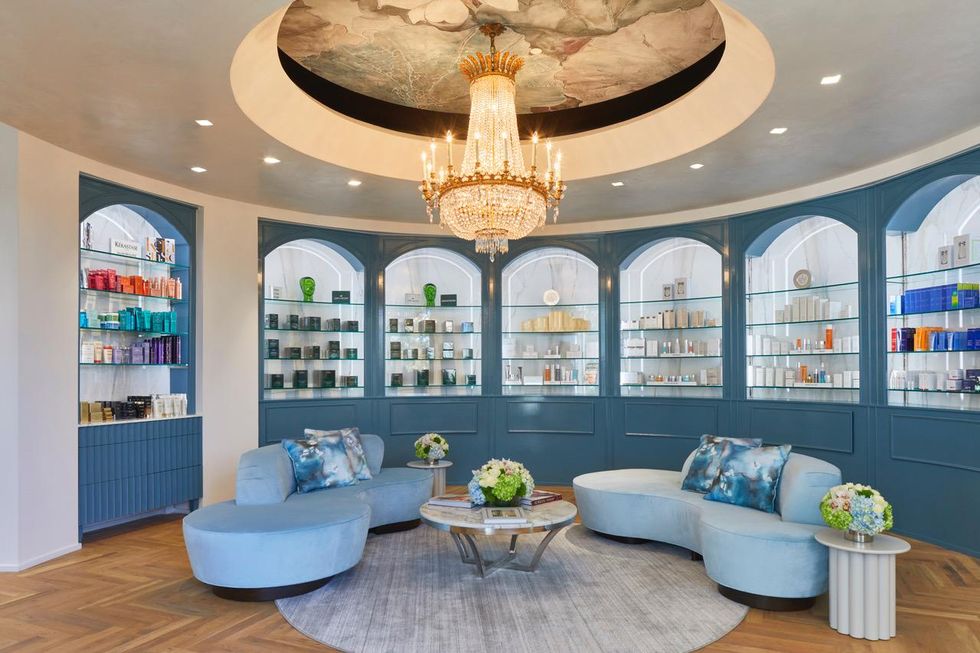 Solaya Spa & Salon knows this facial is a must for their clients after a stressful year, which is why they are offering an unheard of deal: Four Treatments for the Price of Three. The Brighter You Facial will be available in a series of four treatments for just $360 – less than $100 per facial.
Whether you've spent too much time in the sun, or newly resumed plane travel has dried out your skin, the Four for the Price of Three special on the Brighter You facial can't be missed. Redeem before December 31, 2021.
To purchase and book, call Solaya Spa & Salon directly at 713-263-6500 or learn more at www.solayahouston.com.
Opinions
JUST IN TIME for CityBook's fifth anniversary and a fabulously full fall calendar, fashion's most glamorous houses are shaking off the austerity of darker days and serving up sensational seasonal style.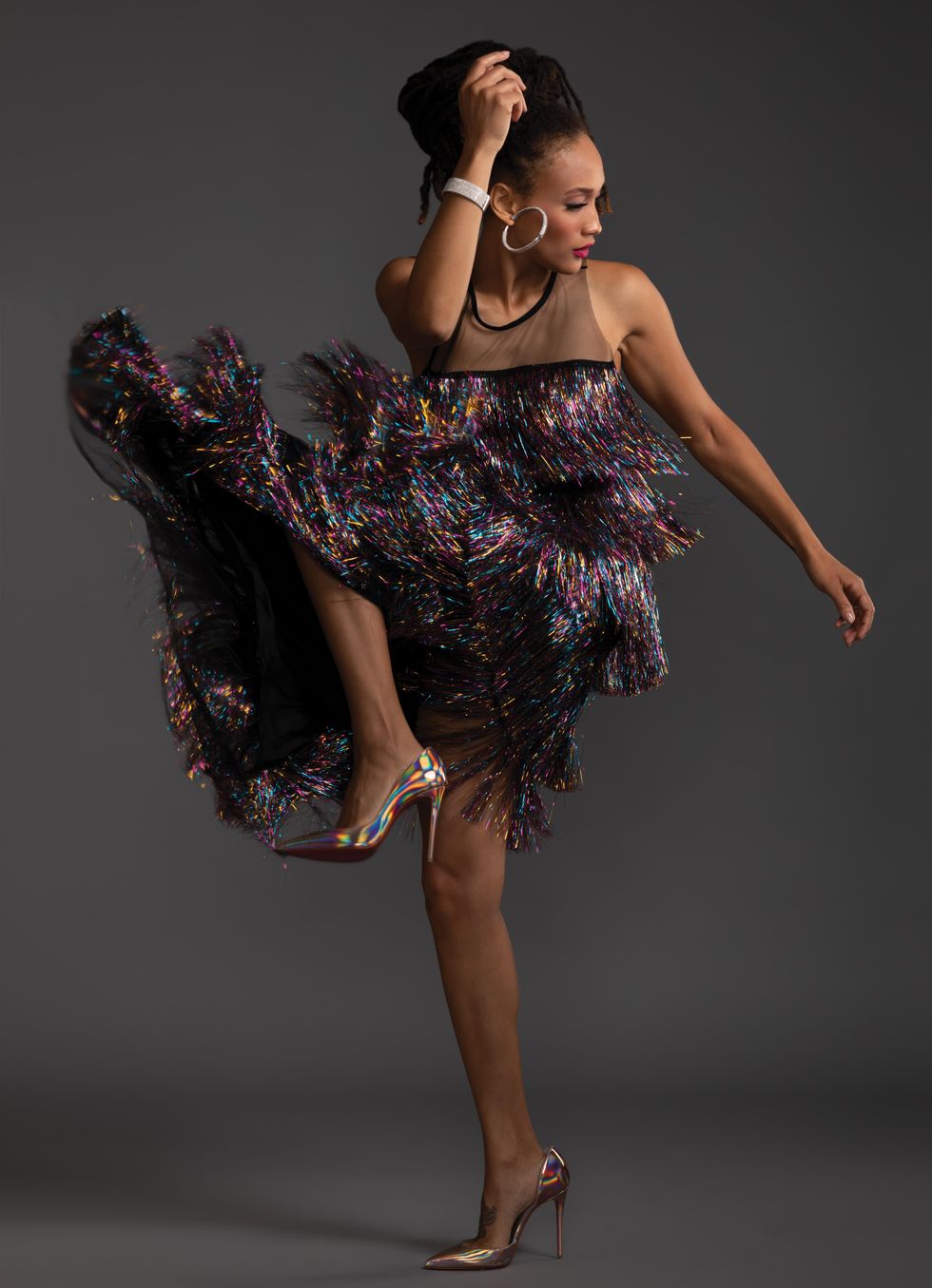 Dress, by Cesar Galindo, shoes, $775, by Louboutin at Neiman Marcus and earrings, $45,000, bangle, $35,000 at Valobra Jewelers.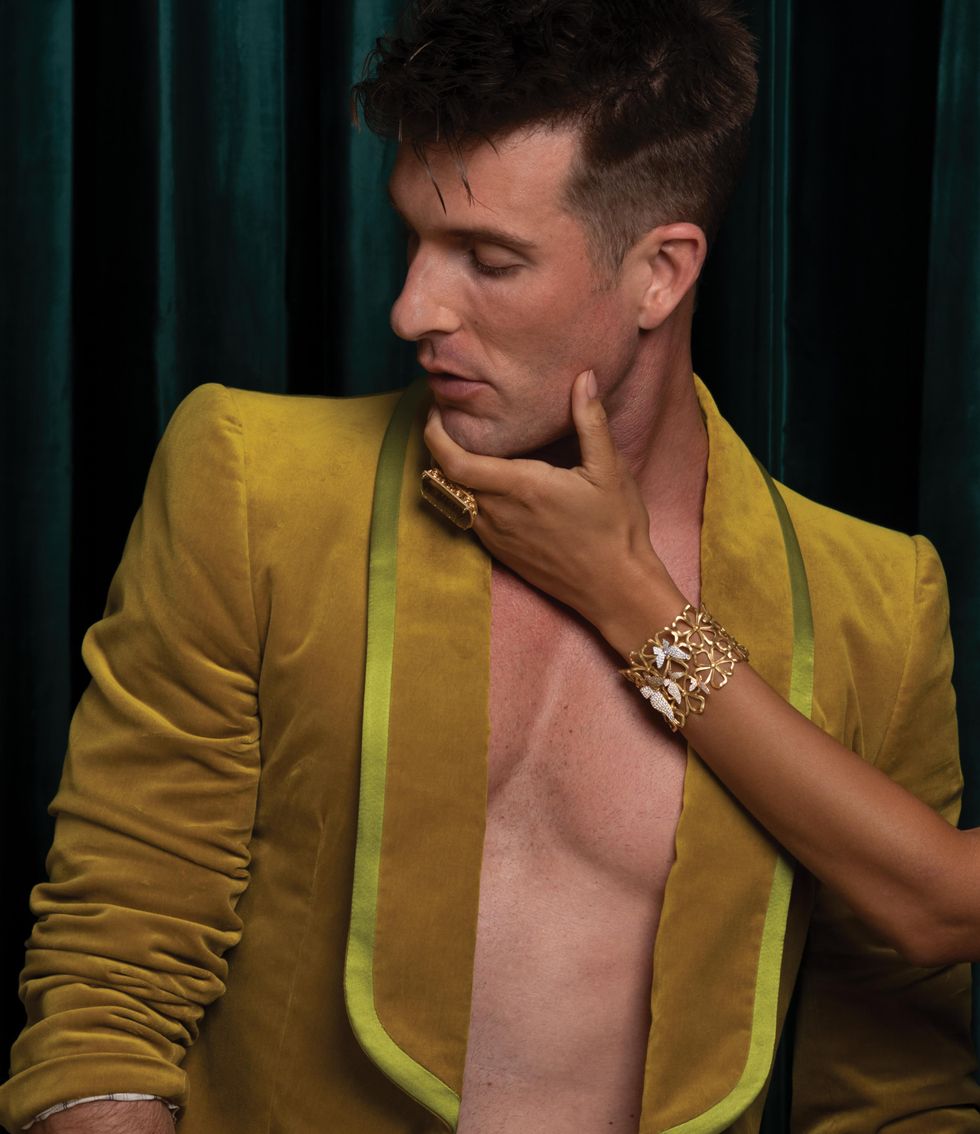 Tuxedo jacket, by Gucci; ring, $9,500 and bracelet, $19,500 at Valobra Jewelers.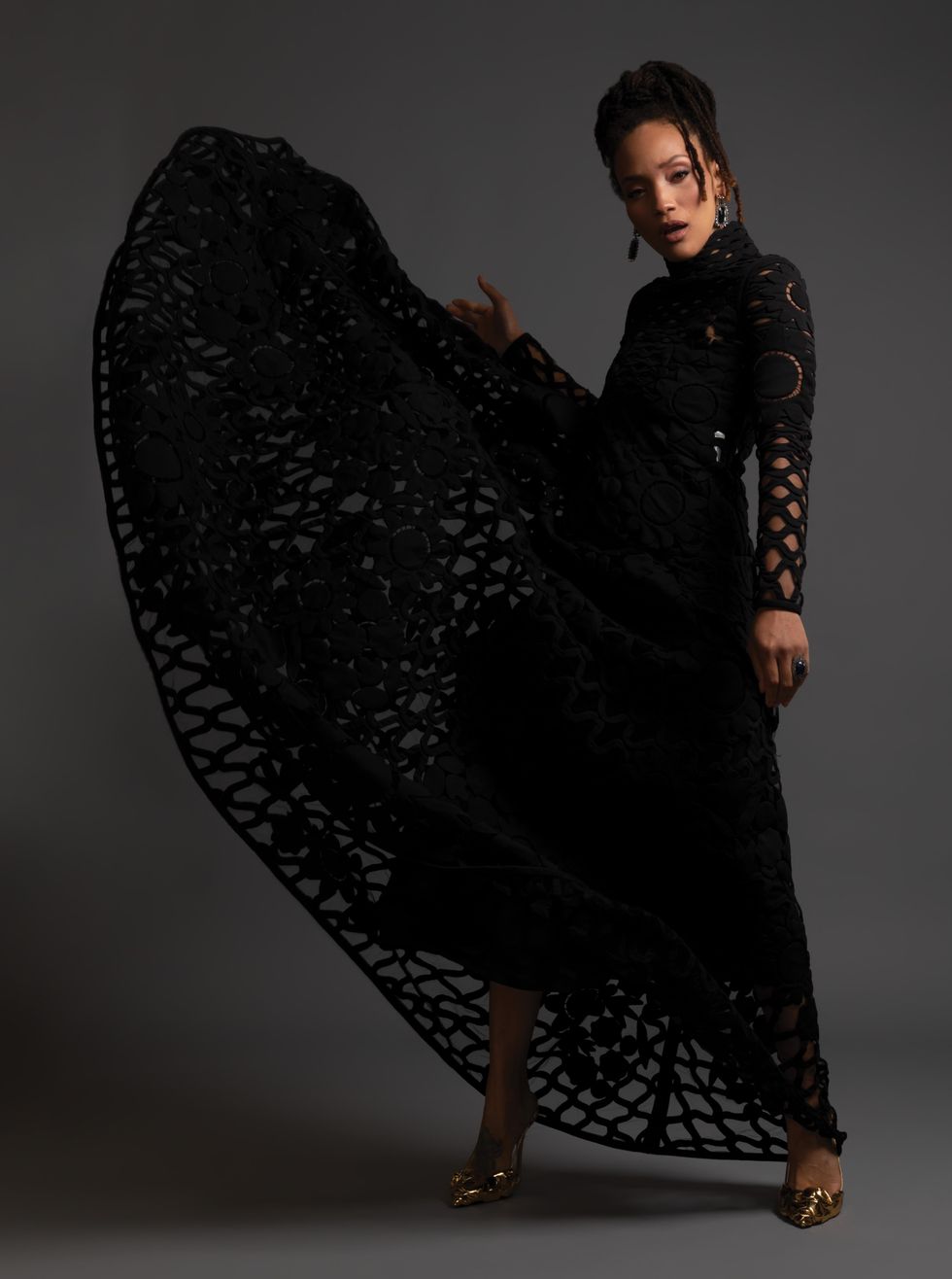 Gown and shoes, both by Valentino, and earrings, $21,000, ring, $7,000 at Zadok Jewelers.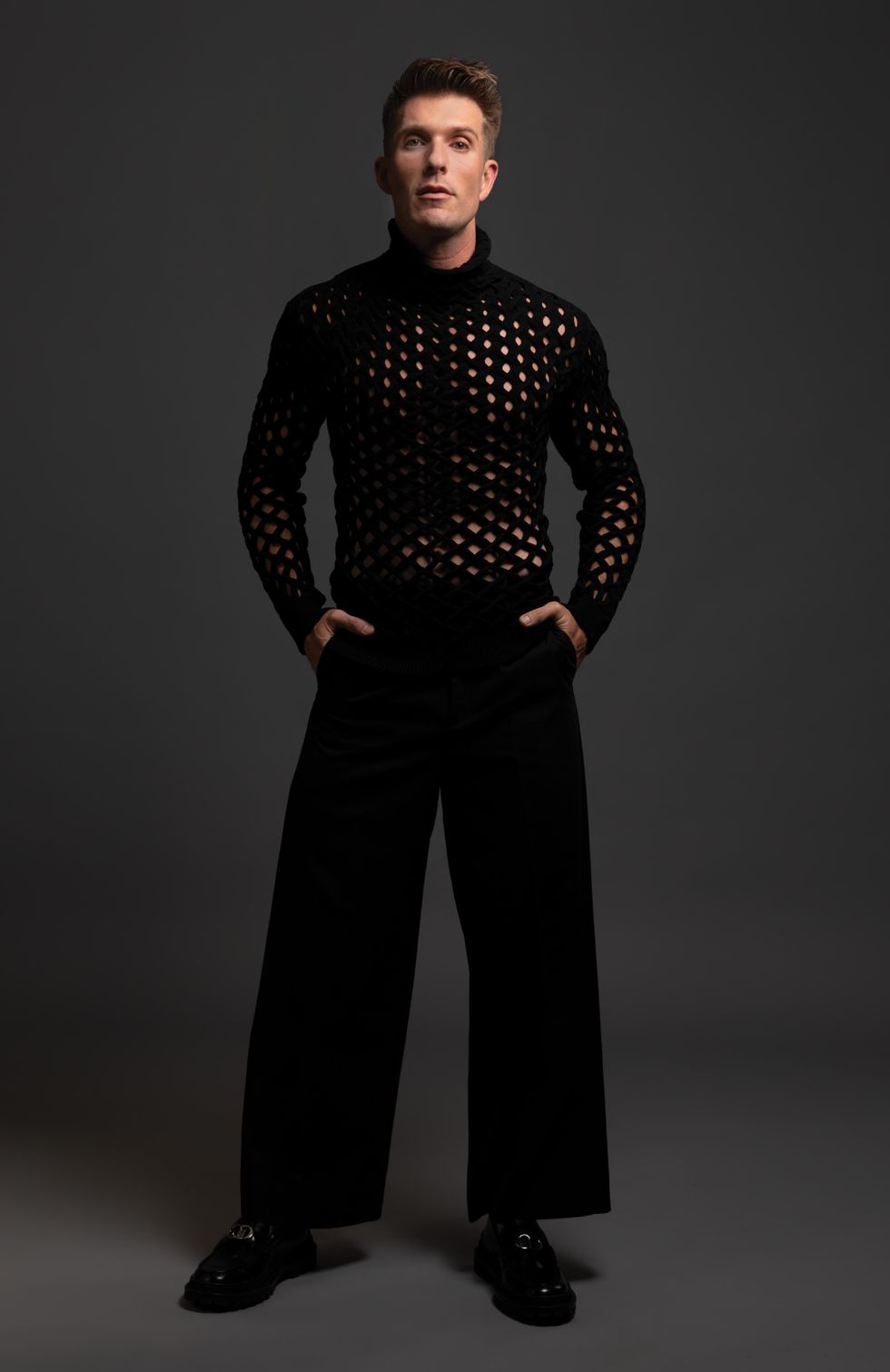 Turtleneck and pants by Valentino, shoes, $1,050, by Dior, at Saks.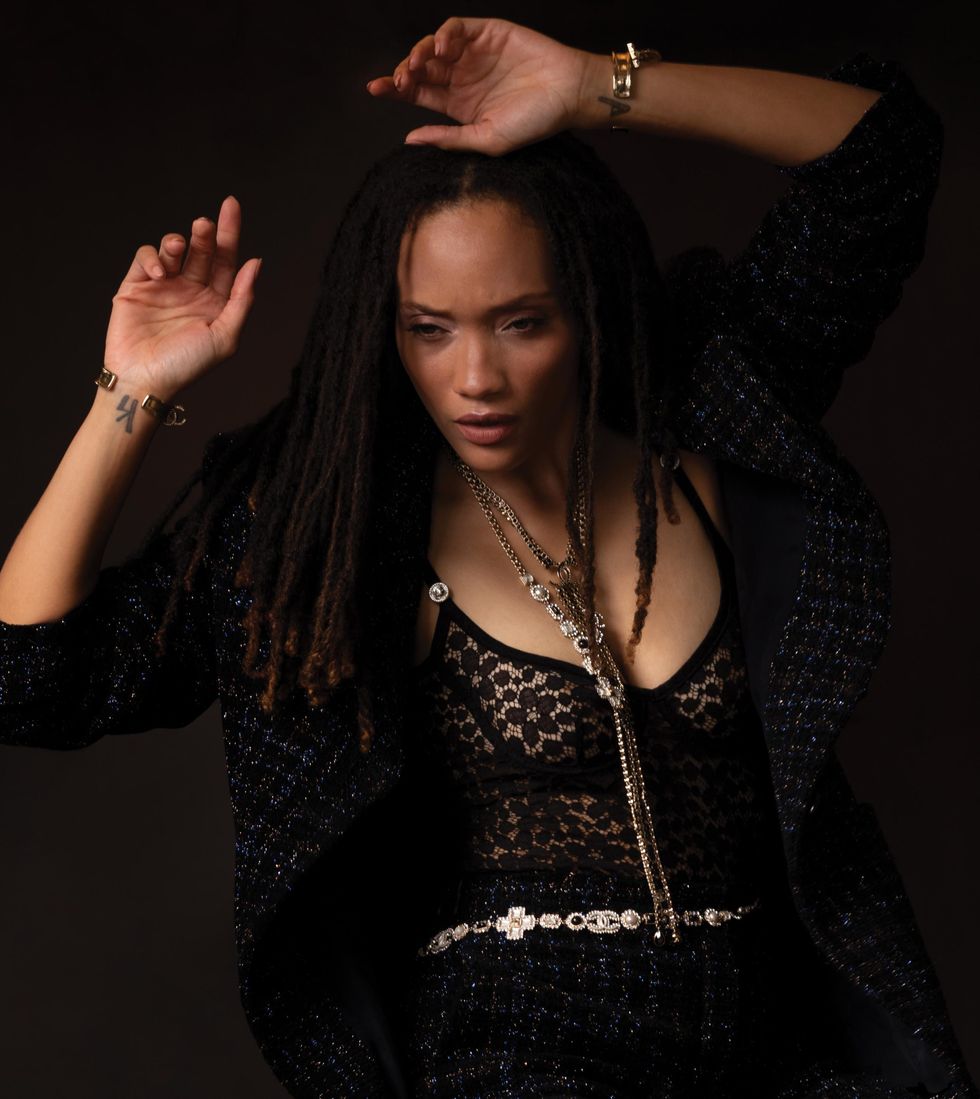 Jacket, pants, bodysuit, bracelets, necklace and belt, all by Chanel.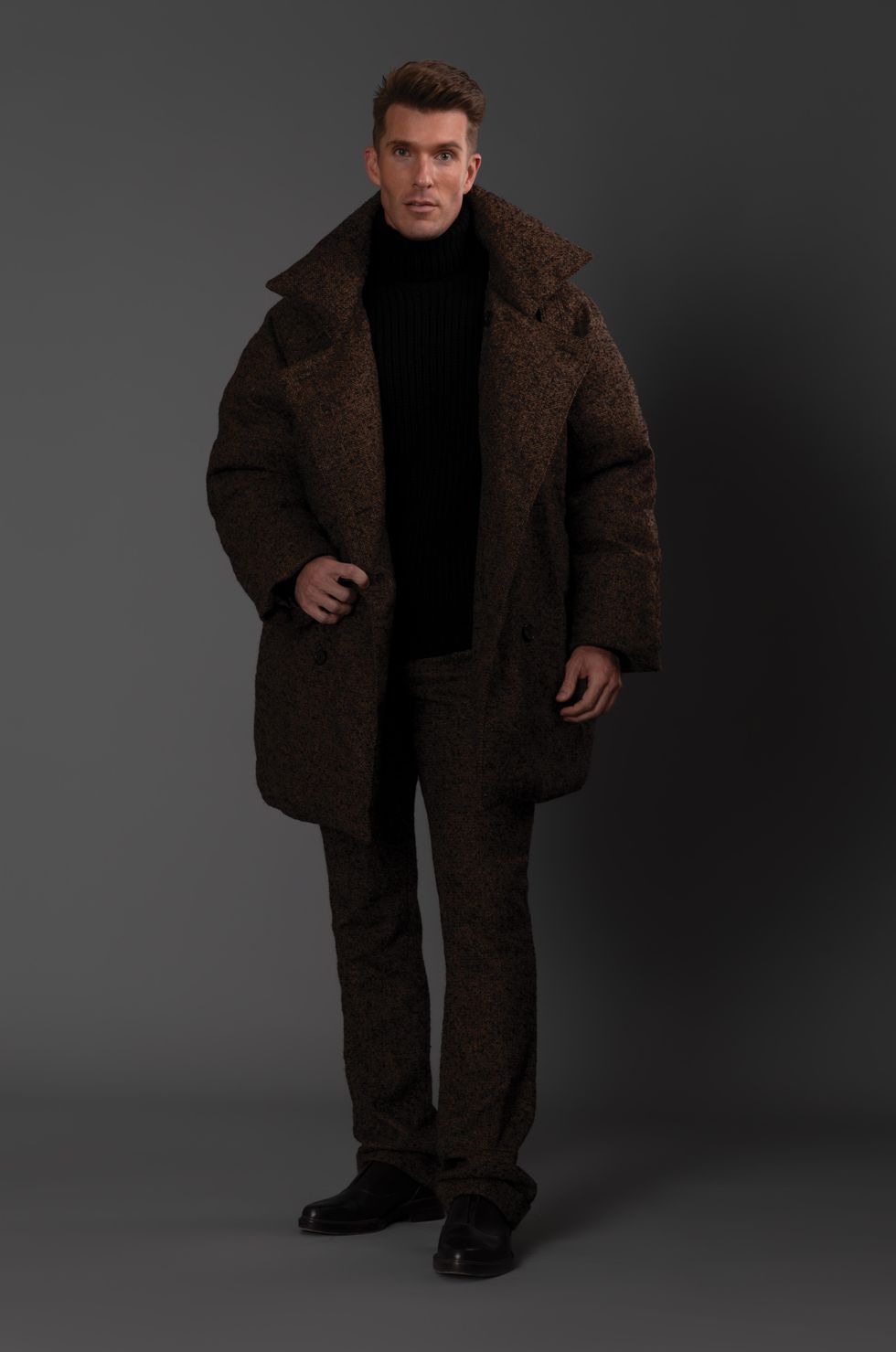 Jacket, turtleneck and pants, all by Michael Kors Collection.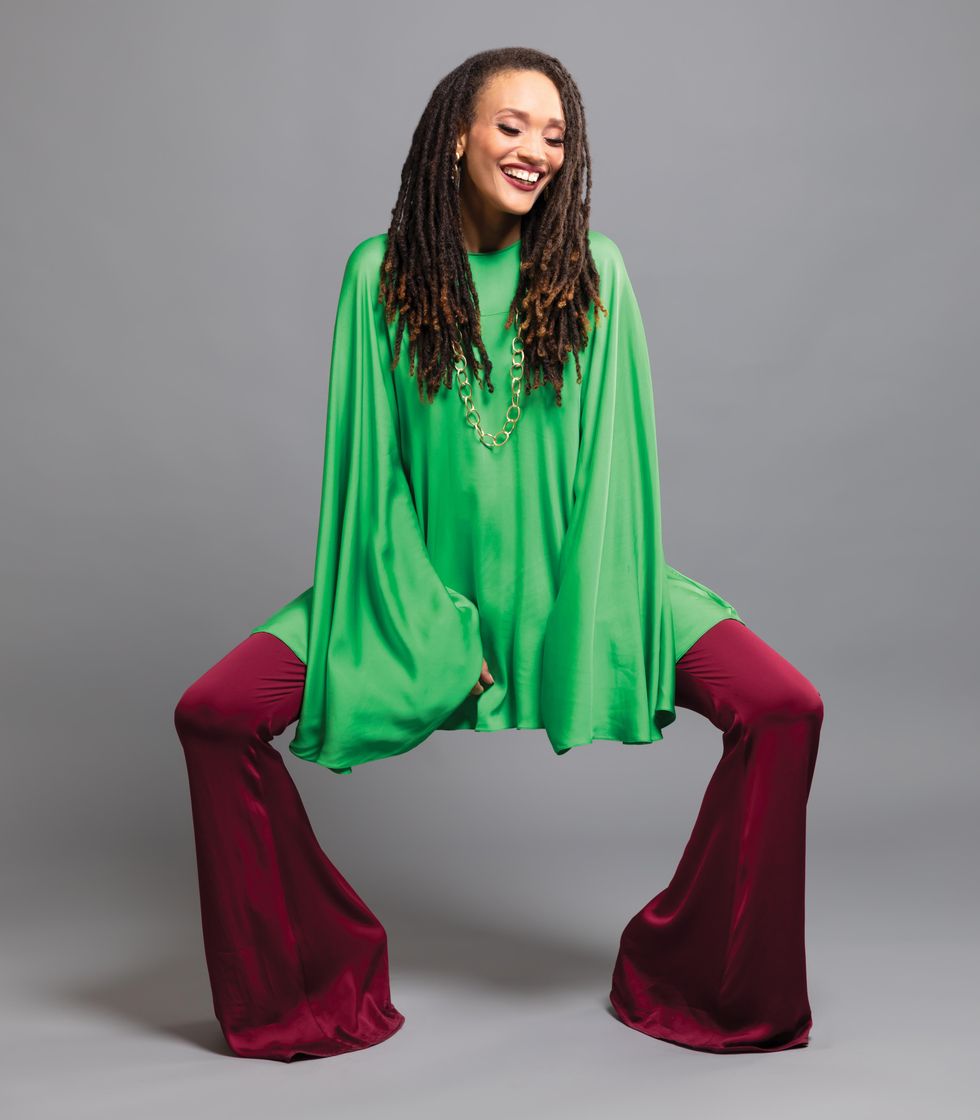 Dress and pants, both by Stella McCartney and earrings, $12,500, necklace, $6,000, at Deutsch Fine Jewelry.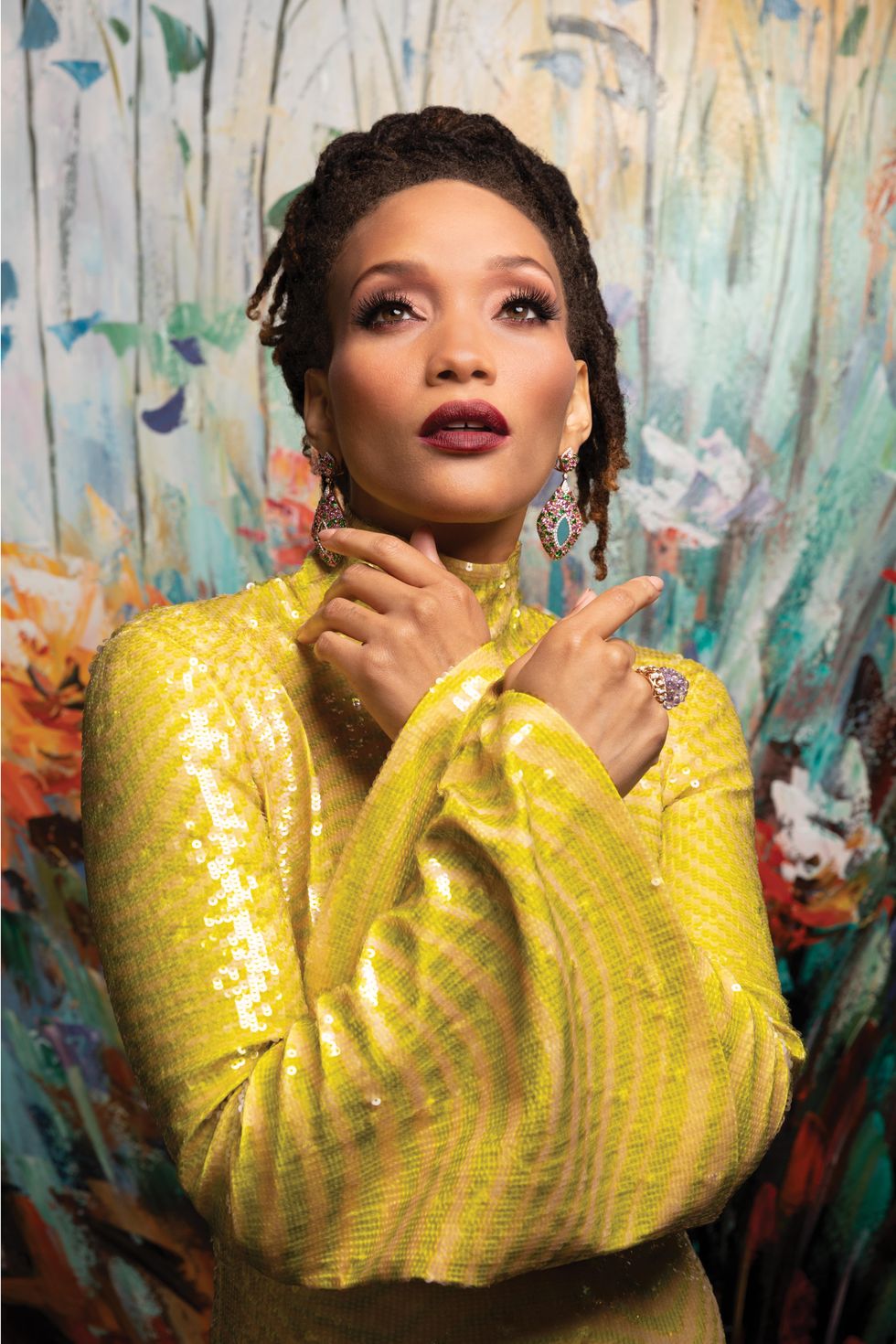 Blouse, by Stella McCartney and earrings, $28,500, ring, $7,500 at Valobra Jewelers.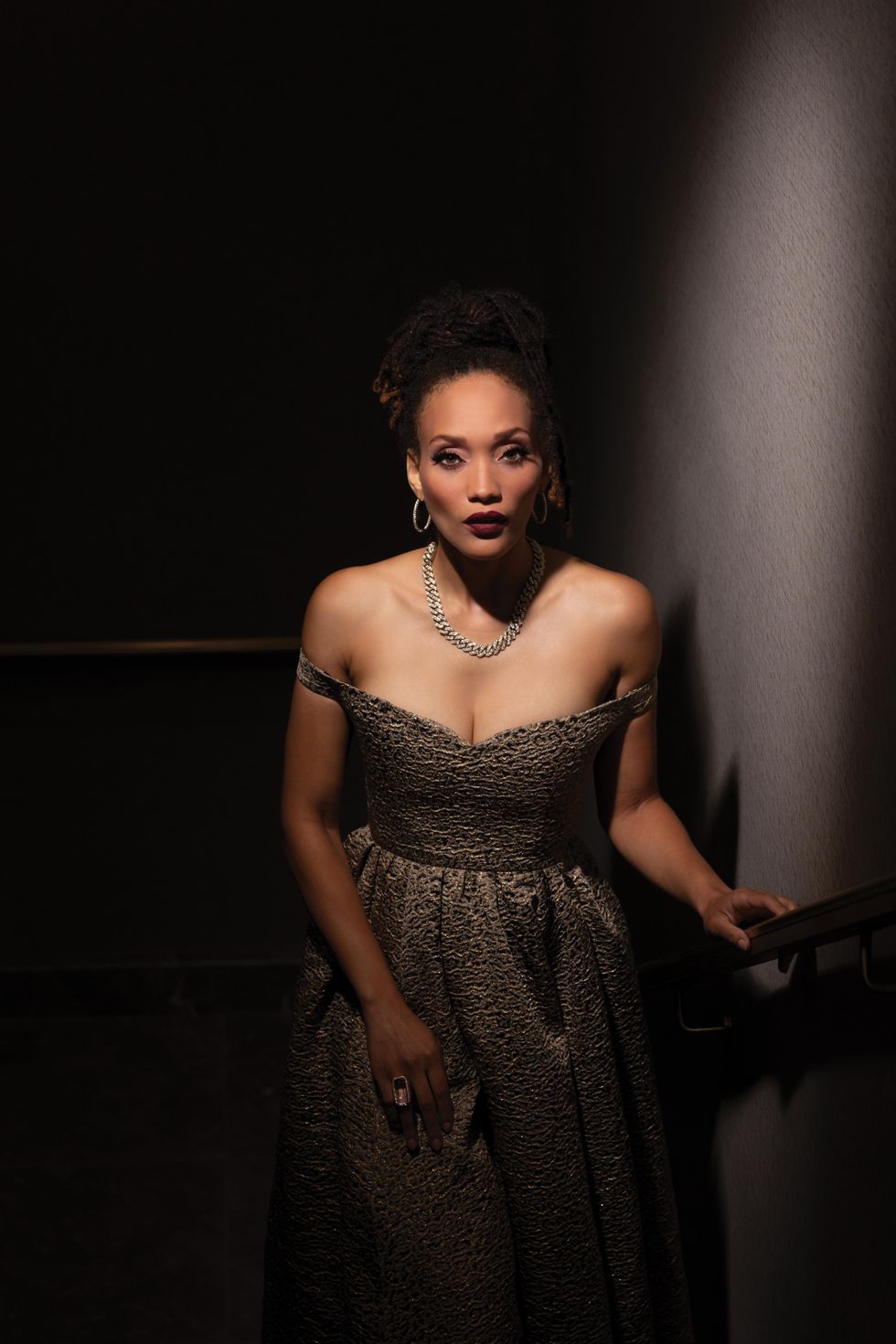 Dress, by Dior and earrings, $7,950, necklace, $85,000, cocktail ring, $16,000 at Valobra Jewelers.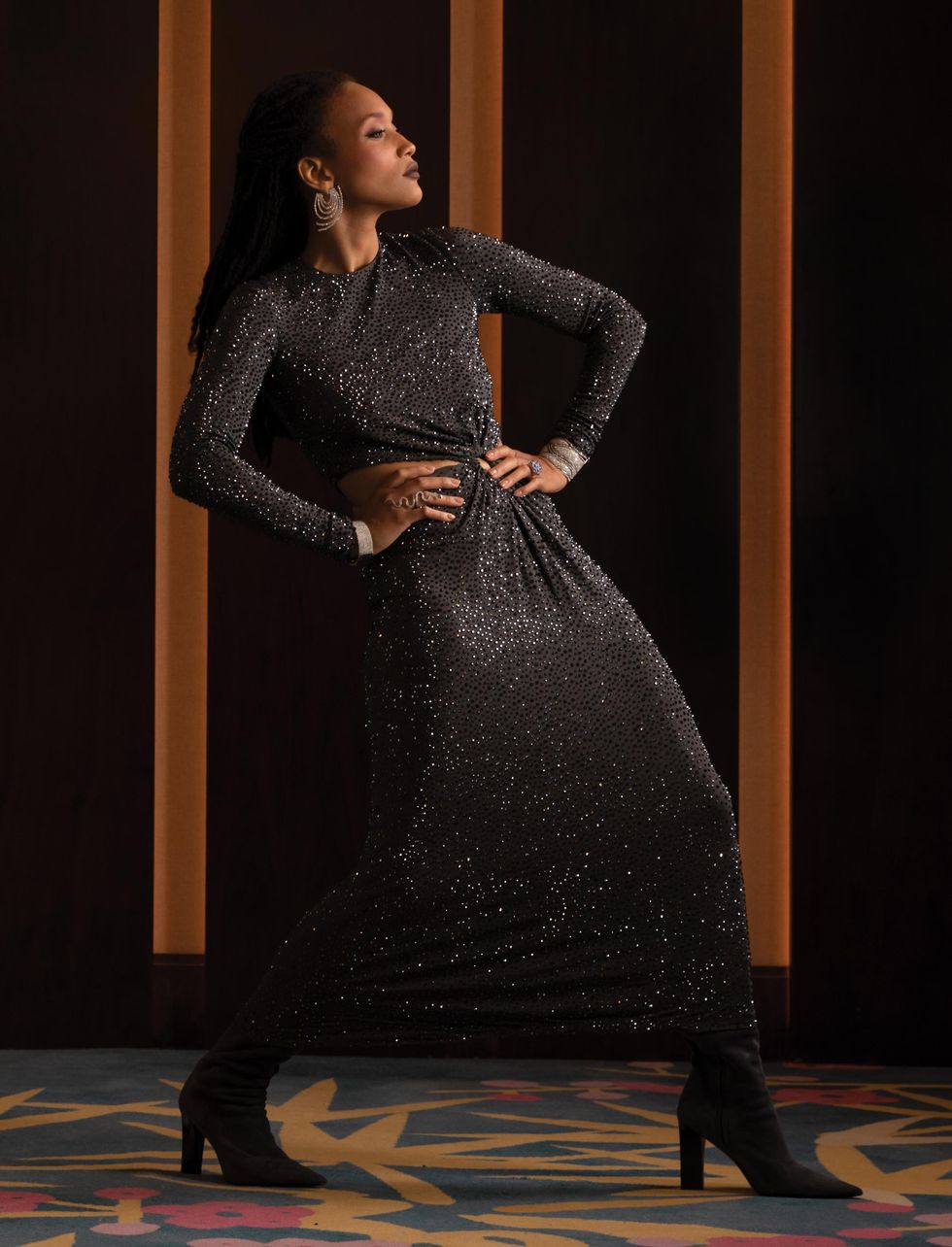 Dress and shoes, both by Michael Kors Collection, earrings, $71,4000, bracelet, $69,000, bangle, $35,000, snake ring, $4,250, cocktail ring, $7,400 at Valobra Jewelers.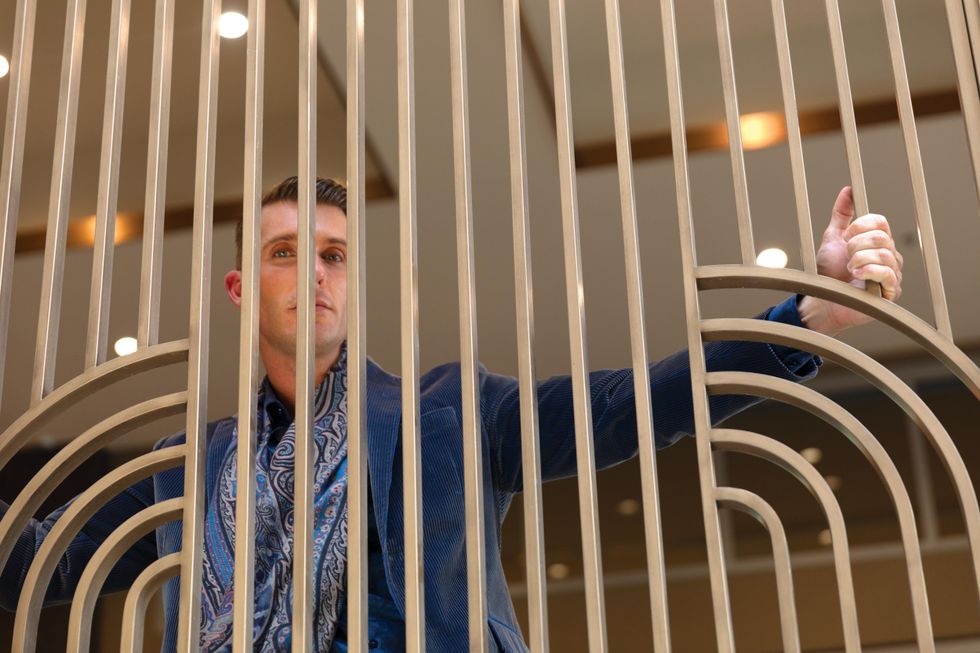 Blazer, $1,375, Shirt, $396, and scarf, $365, all by Etro, at M Penner.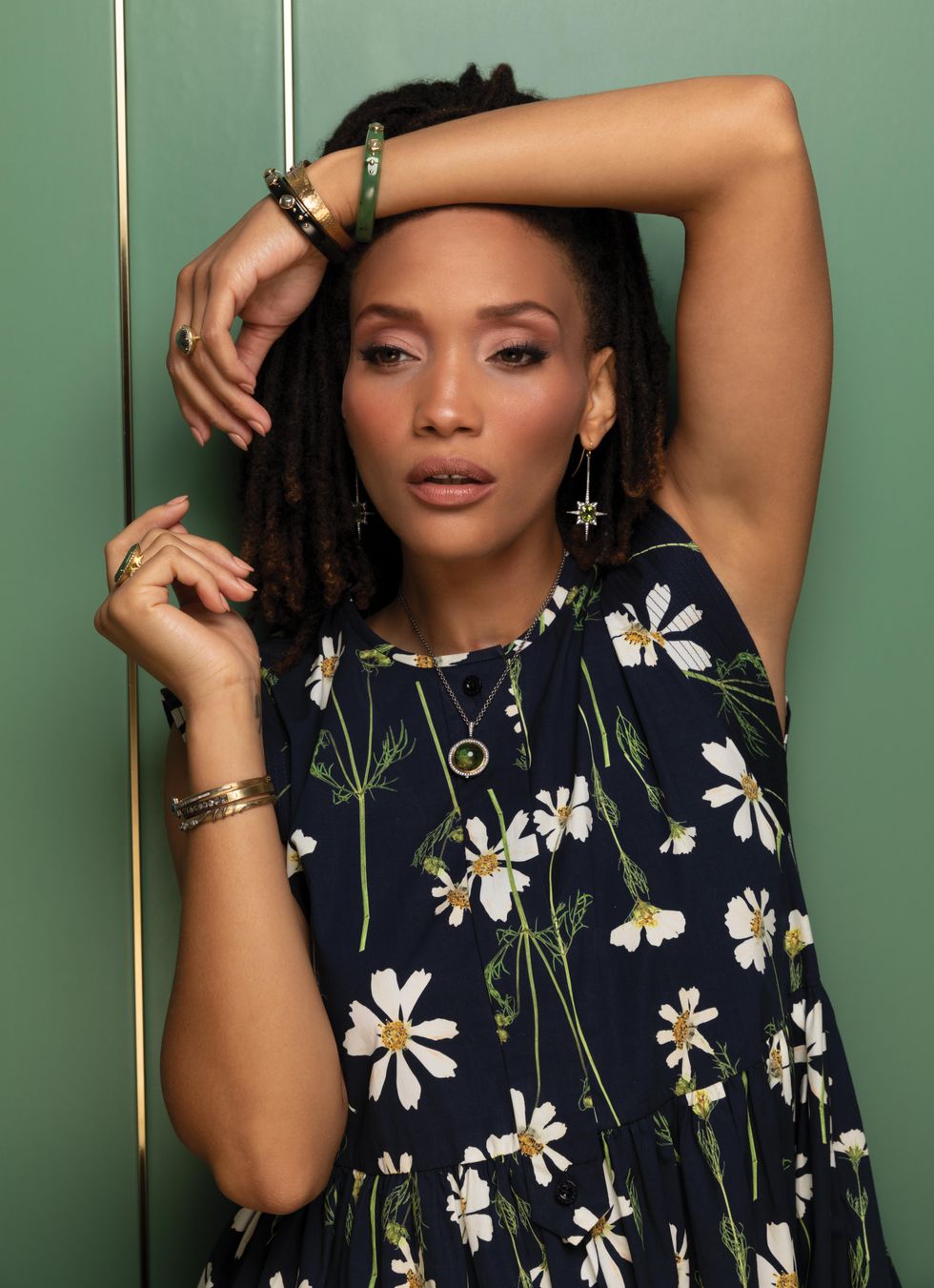 Dress, by Oscar de la Renta and black bangle, by Sylva & Cie, $23,250, yellow gold bangle, by Arman Sarkisyan, $36,500, green jade bangle, by Sylva & Cie, $24,375, diamond flower cuff, by Arman Sarkisyan, $10,850, gray diamond, by Sylva & Cie, $13,125, snake cuff, by Arman Sarkisyan, $8,750, earrings, by Arman Sarkisyan, $10,125, and ring, $12,250, by Sylva & Cie all at Lesley Ann Jewelers.
Photos by Ashkan Roayaee
Styling by Todd Ramos
Art Direction by Patrick Magee
Hair and Makeup by Edward Sanchez
Shot on Location at Blossom Houston Hotel
Models: Khay Pope for Wallflower Management and Richard Hester for Neal Hamil Agency.
Fashion assistant: Greta Connolly
Style
ALL THINGS ITALY — from food to fashion to fab performances — were on display at the River Oaks Country Club earlier this week. Dubbed La Dolce Vita, the fashion show and luncheon benefited the Italian Cultural & Community Center.
Guests were greeted by mannequins donning vintage couture by Houston-born designer Victor Costa. Chaired by Patti Imbrogno Murphy and Cheryl Arolfo Byington, the afternoon honored Costa, who, it turns out, is multitalented: He kicked off the fashion show by singing two Italian songs, which were received with a standing ovation, of course.
That wasn't the only performance of the day: UH soprano Alexandra Gorman sang a rendition of "O Mio Babbino Caro" as guests took their seats.
Then the program, emceed by KPRC anchor Owen Conflenti, began. The runway show featured models Katie Cullen, Patti Murphy, Cheryl Byington, Renne Jongebloed, Monica Ercolani, Joyce Frassanito, Jenee Bobbora, Gina Gusemano Leck, Nicole Pactor Graham and Lauren Leck. A second show highlighted fashionable fall looks from Neiman Marcus — all by Italian designers, of course.
The live auction was on-theme, too, as a weekend in the new Ferrari Roma was up for grabs; a raffle included items from Valobra Master Jewelers, another local Italian icon.
The successful day furthers ICCC's mission to celebrate and preserve Italian culture in Houston. Proceeds from the event go directly to scholarships for college students to study abroad in Italy.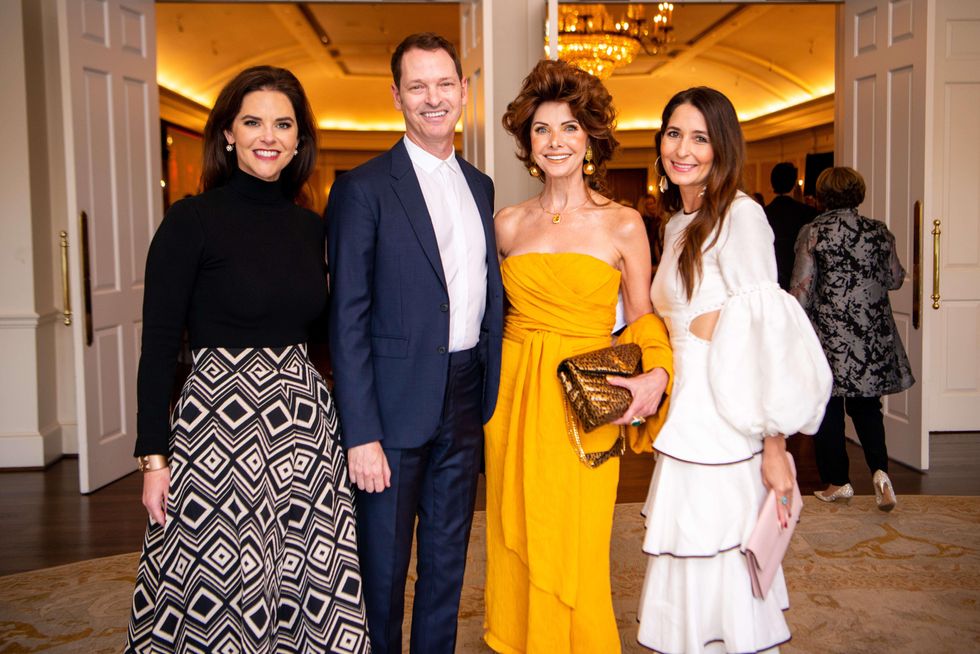 Ann Ayre, Brian McCulloch, Marla Hurley and Tara Martin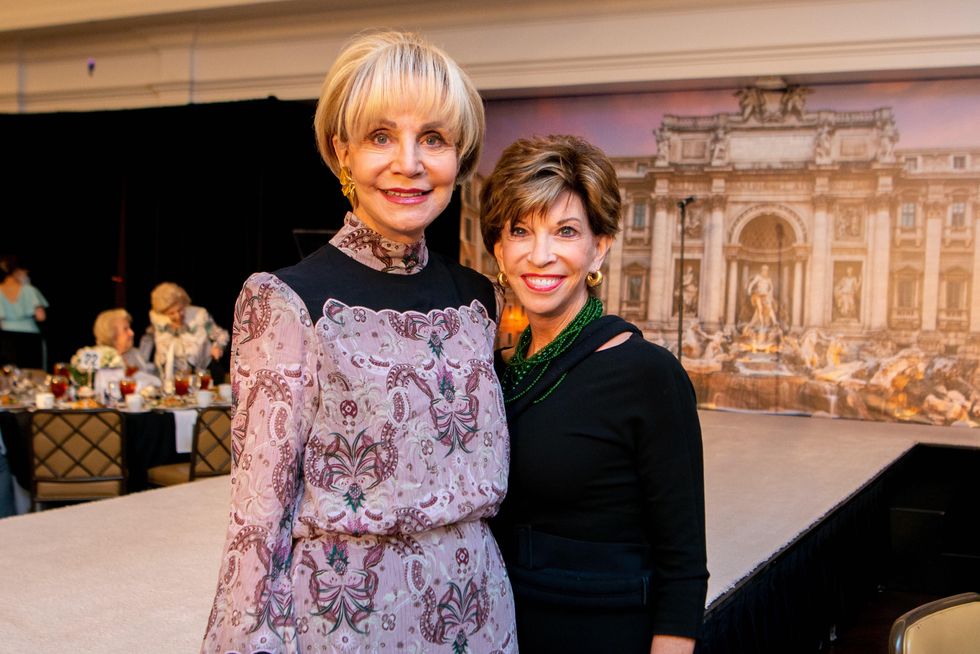 Leisa Holland-Nelson and Vicki Rizzo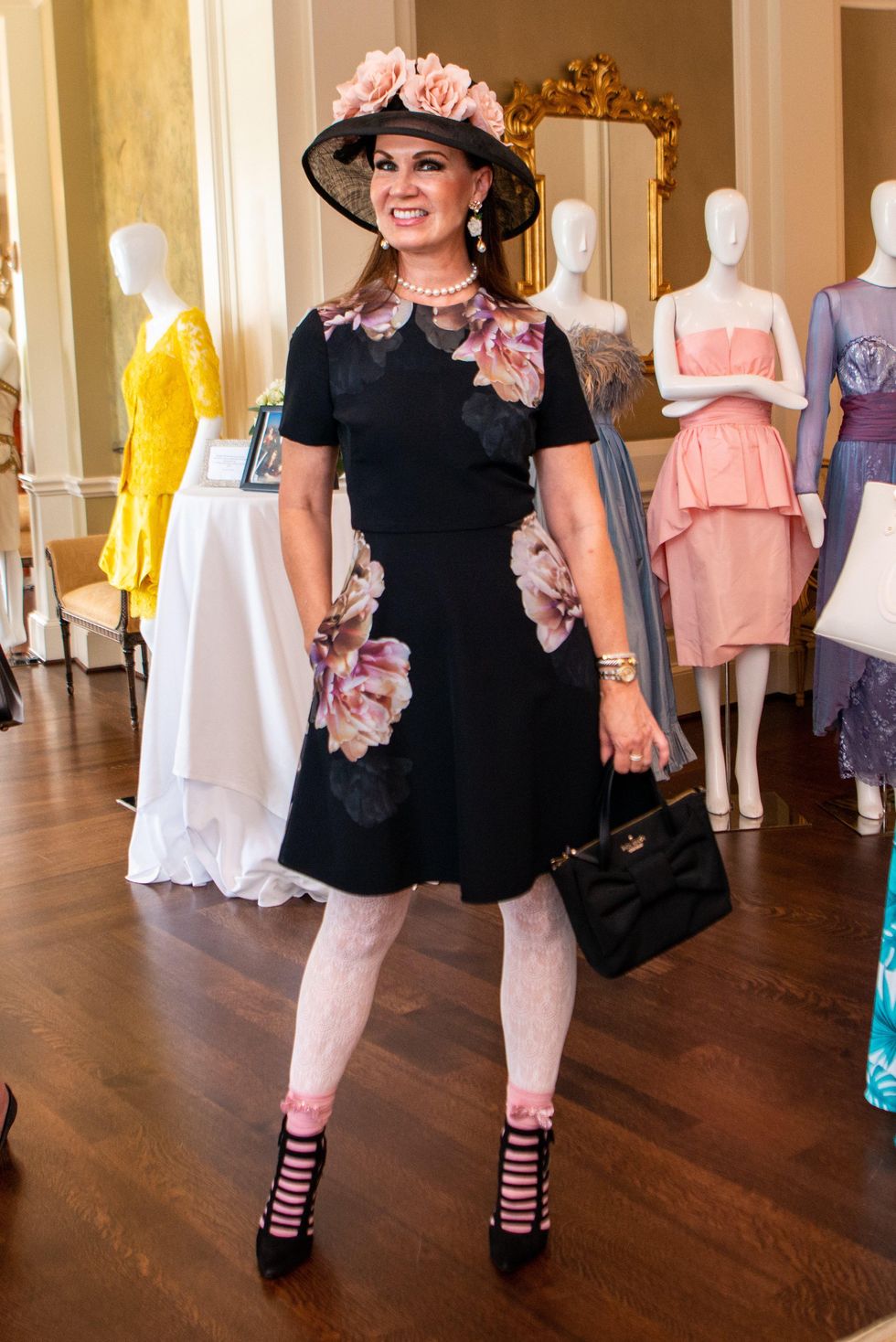 Beth Muecke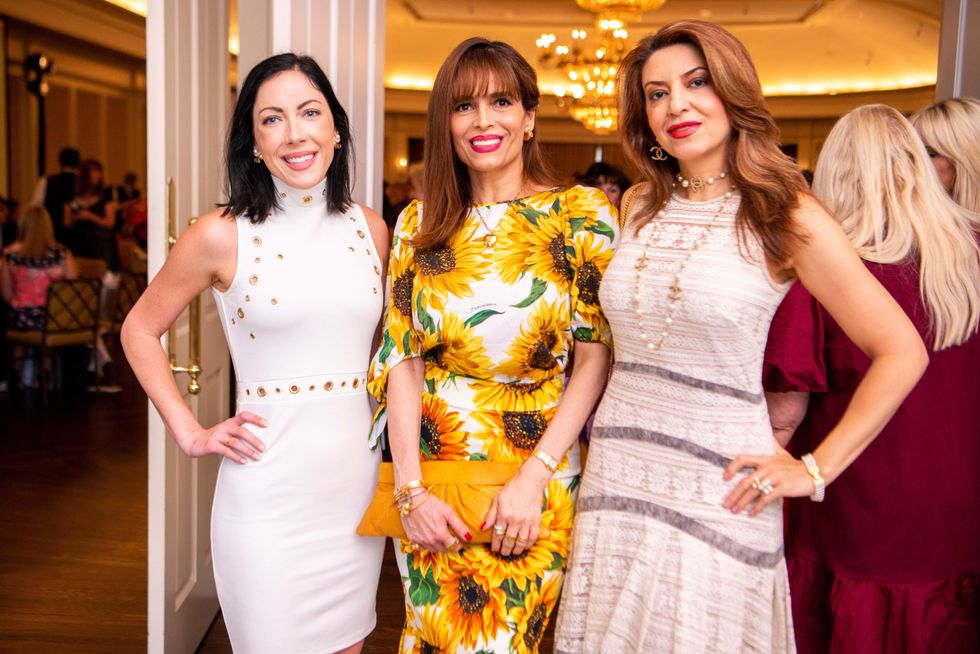 Lauren Abbott, Karina Barbieri and Parissa Mohajer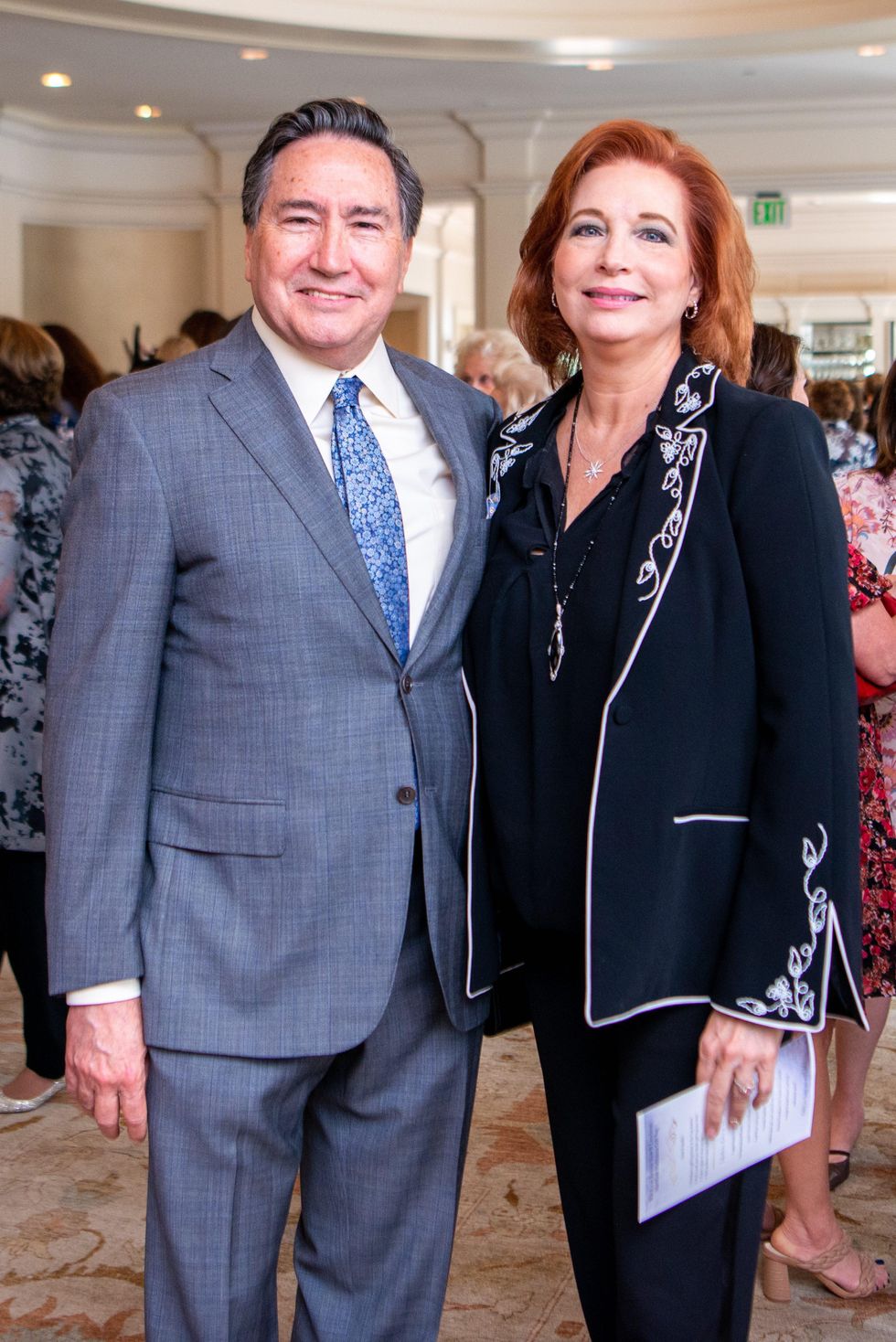 Denis and Susan DeBakey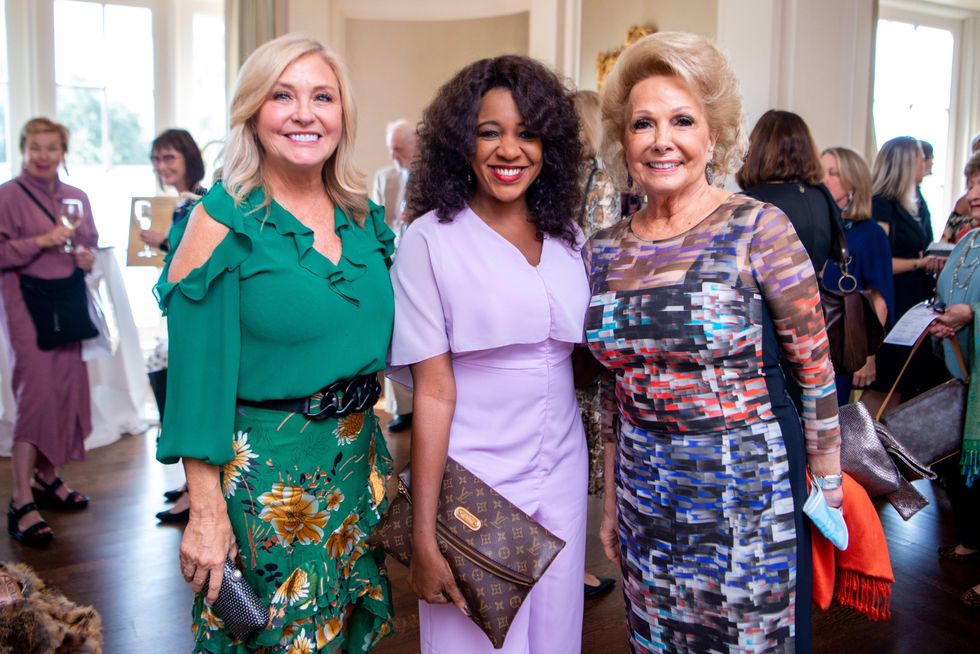 Karen Remington, Jacquie Baly and Philamena Baird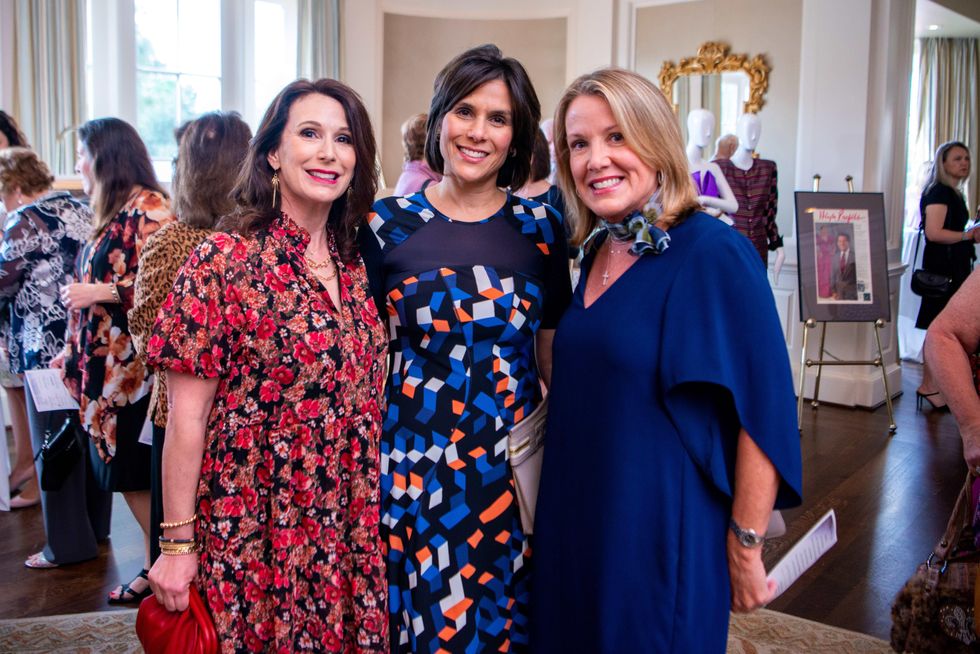 Gretchen Hilyard, Mary Kay Cimo and Christy Wade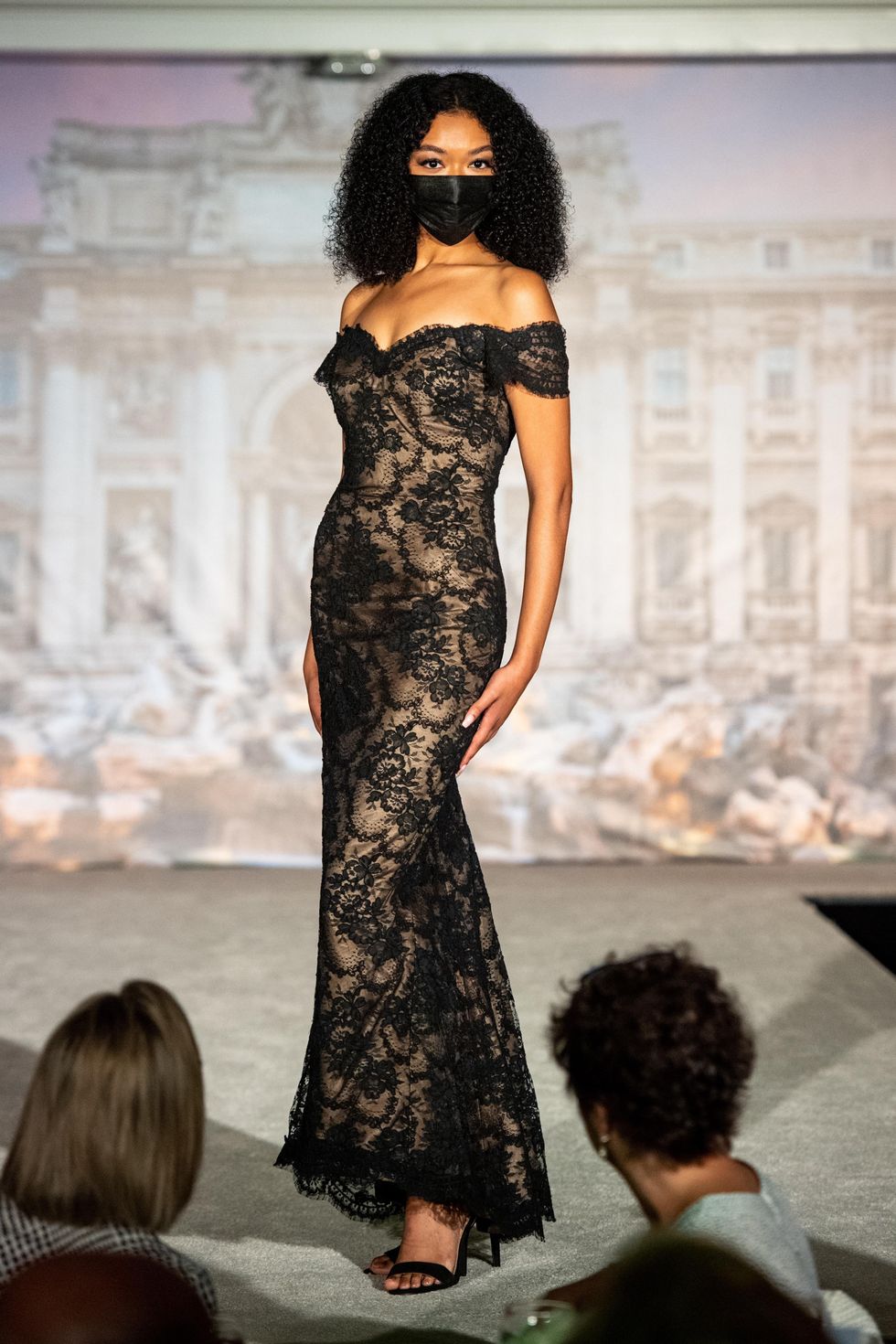 A model in an original Victor Costa design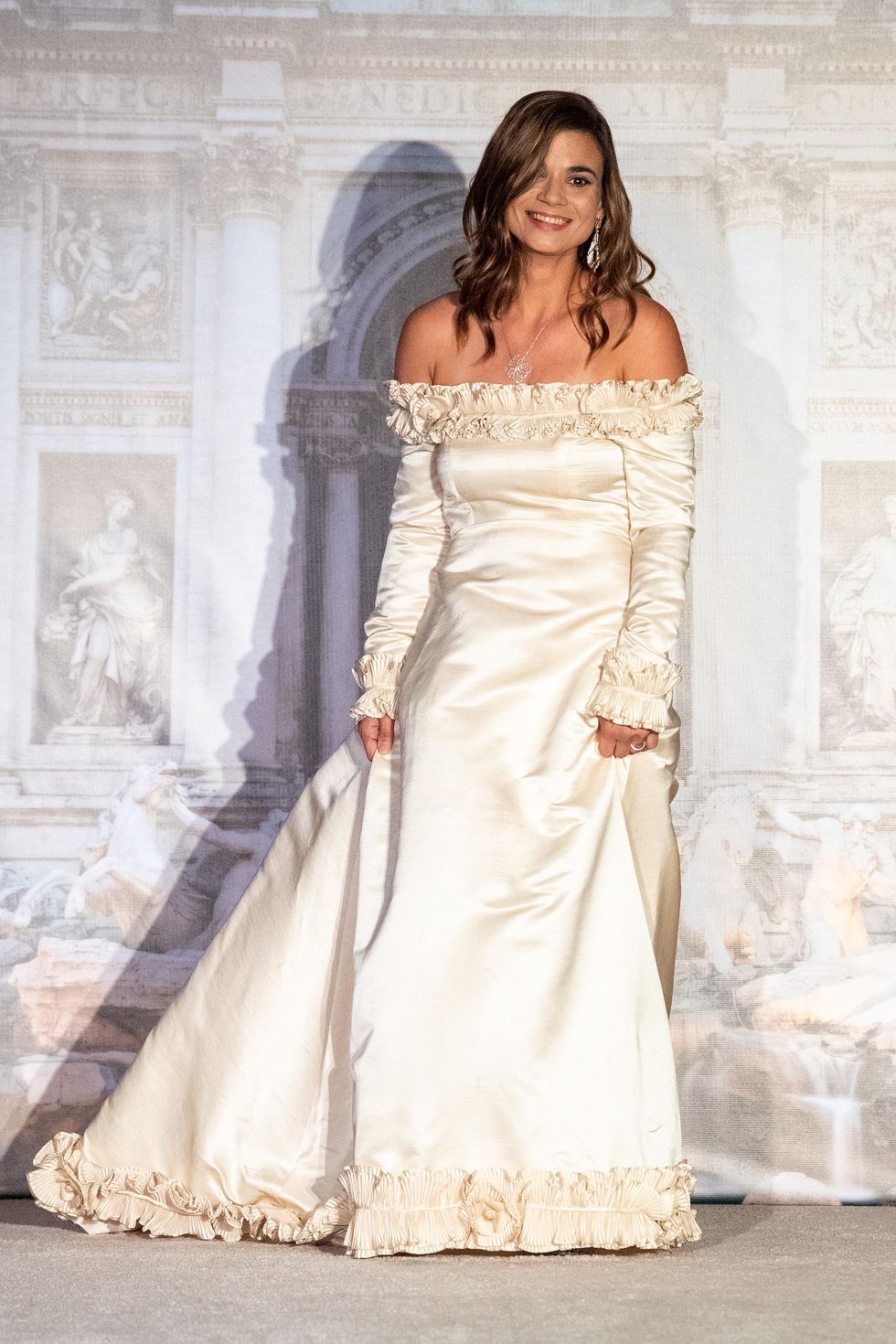 Nicole Pactor Graham wearing her mother's Victor Costa wedding dress
Jenee Bobbora wearing a Victor Costa vintage brown jersey dress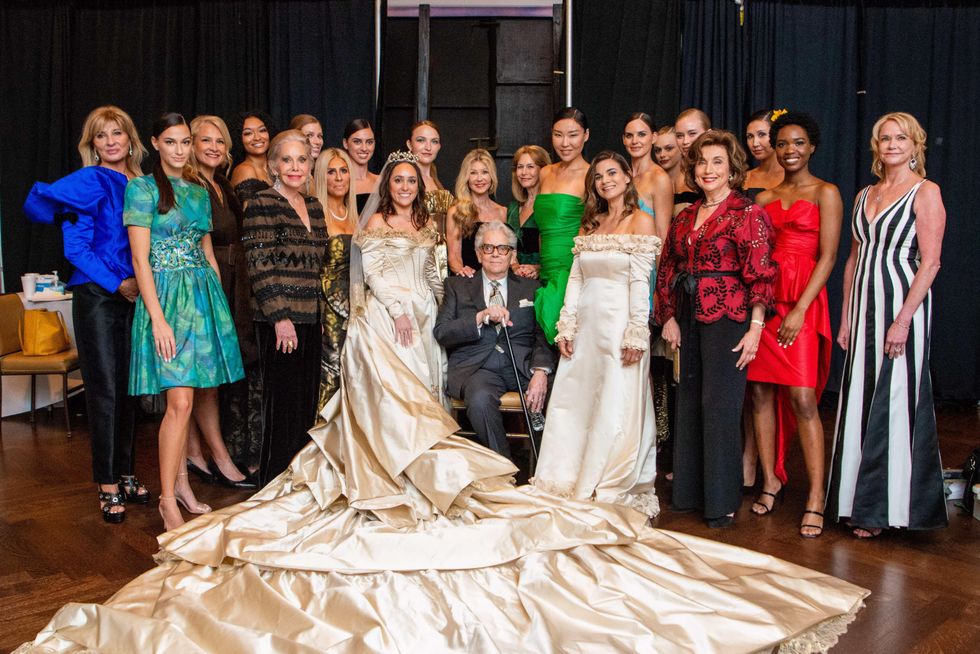 Victor Costa with models showcasing some of his most prized gowns throughout the decades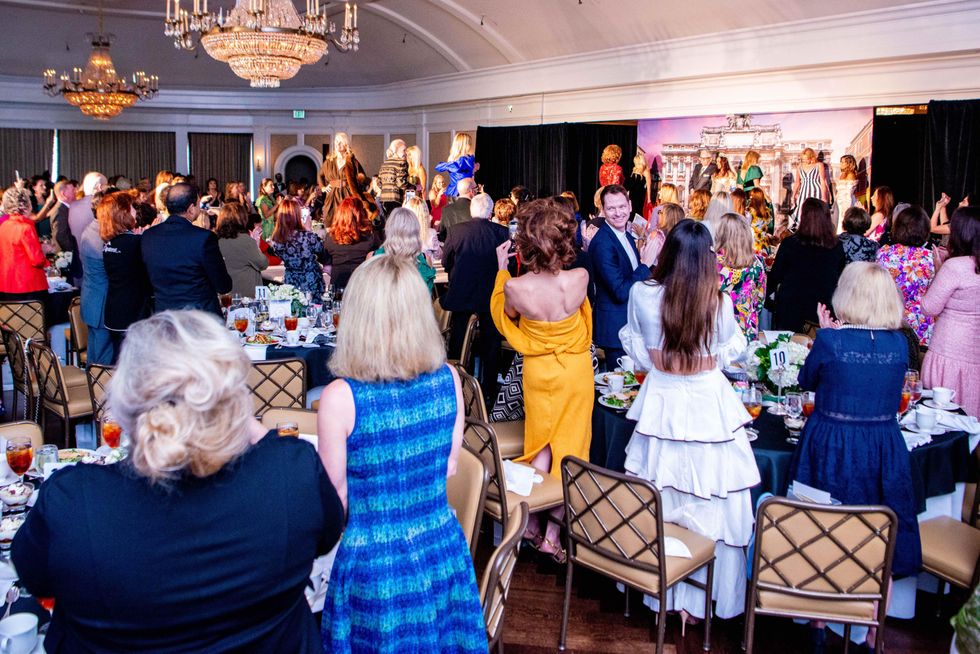 A standing ovation for Costa
From Your Site Articles
Related Articles Around the Web
People + Places