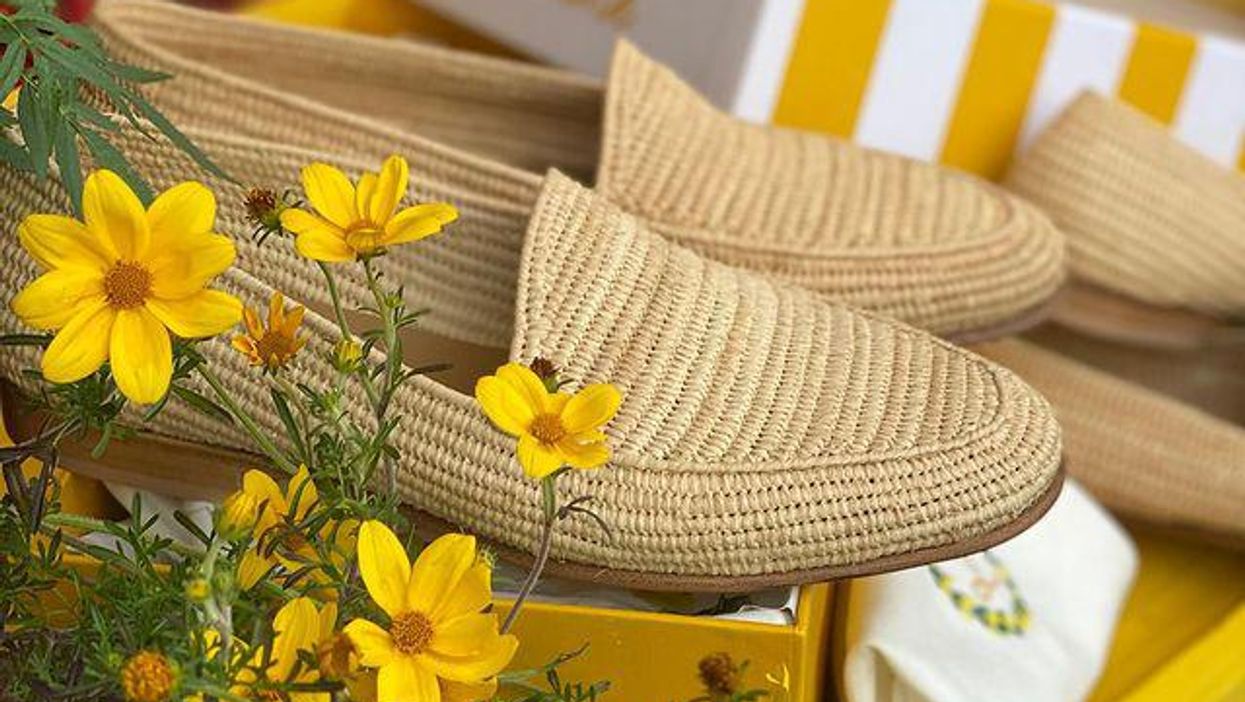 SOUTH FLORIDA-BASED Italian shoe line Concetto Limone will make its Texas debut at a cocktail reception at Valobra Master Jewelers (2150 Westheimer Rd.) on Thursday, April 29 from 5-7pm. The evening of "All Things Italian" will transport guests immediately to the coast of southern Italian as they sip on Italian wines, Aperol Spritzes, Negronis and Limoncellos while feasting on an assortment of Italian hors d'oeuvres from Houston's beloved Tony's. Invited guests will have the first glance in Texas on the Concetto Limone line and the opportunity to purchase unisex styles on Thursday evening and all day Friday at a trunk show at Valobra.
Drawing inspiration from across continents, cultures and generations, and from the chic style of Palm Beach and the Amalfi Coast, Concetto Limone is the quintessential footwear choice for the discerning individual's resort attire. Concetto Limone is a Miami-based luxury house that specializes in the micro-production of artisan footwear and designer goods. With world-class craftsmanship, advanced production methods, and an array of rich materials, Limone creates proffers impeccable design that elegantly infuses historical motifs with a modern sensibility.
In February of 2020, Concetto Limone, led by Houstonian Marcus Spagnoletti and Matthew Chevallard, launched its first line of unisex products, the Limone Loafer, in the Miami Design District.
The hand-woven natural raffia loafer loafers and mules are meticulously sewn together by hand by master craftsmen and craftswomen with a distinct design language. Raffia is made from the segments of the leaves on the Palmyra palm, a tree native to Madagascar that offers breathable textile. Each pair is adorned with calf leather lining, a cushioned insole, and natural rubber outsole — inspected and touched by over 12 sets of hands through a production process that ensures that attention to detail and technical innovation is paramount for these statement pieces.
Valobra Master Jewelers has been creating jewelry for 115 years, beginning in 1905 in Torino, Italy as the official master jeweler to the Italian Royal family. Being the fourth-generation master jeweler, Franco Valobra continues this legacy by creating the most exquisite one-of-a-kind pieces of jewelry made in the Houston showroom and offering luxury timepieces to clients and the community. Valobra Master Jewelers, situated in the heart of River Oaks in Houston, also has locations in New Orleans and Lugano, Switzerland.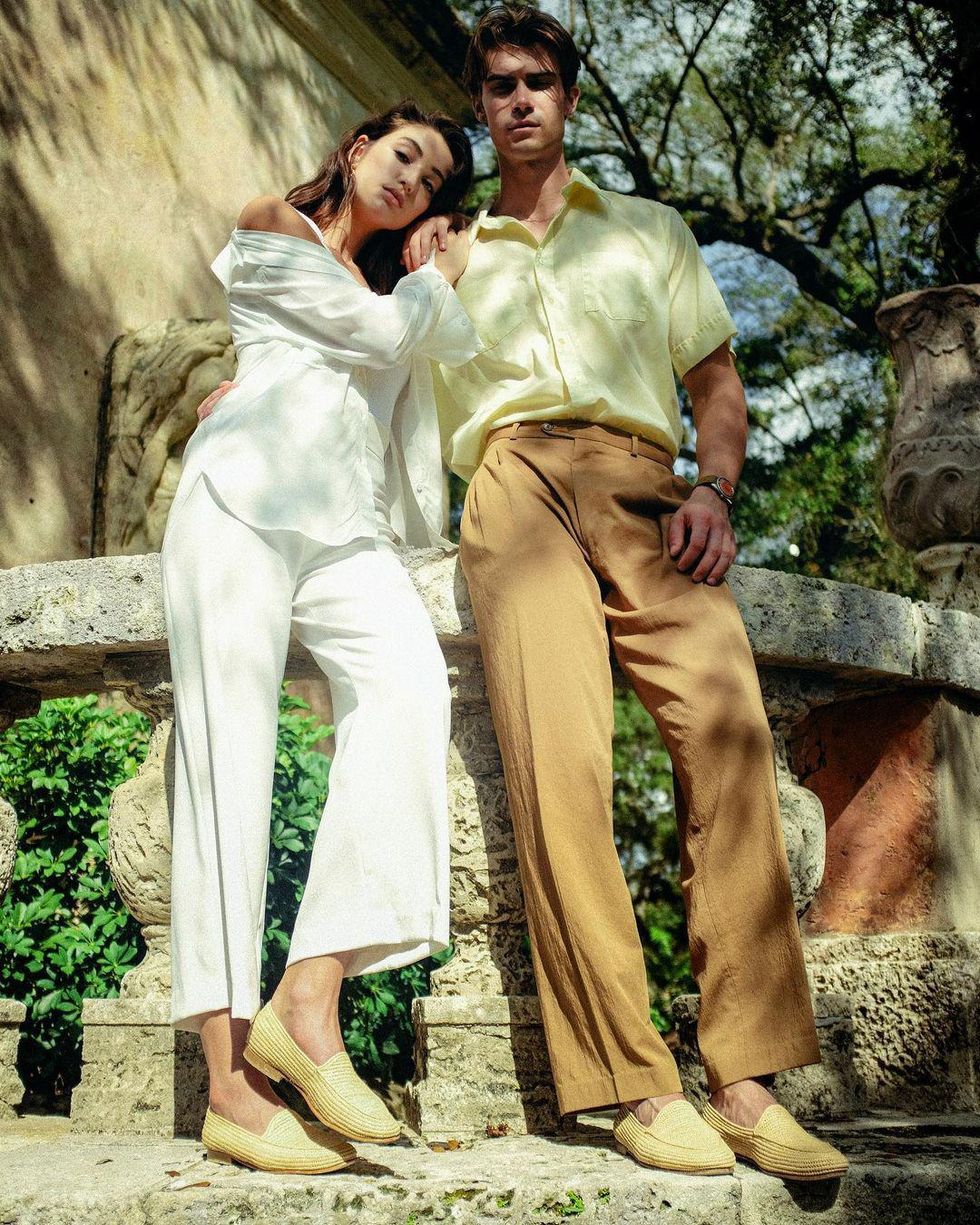 Related Articles Around the Web
Style
A MASSIVE NEW exhibition up now at Foltz Fine Art (2143 Westheimer Rd.) showcases the vibrant works of two Houston artists whose art, although created through opposite means and levels of meticulousness, fuse together in a perfectly disparate union. A Sea of Green, on display through April 25, features nearly 90 works by Houston-based artists Jonathan Paul Jackson and DUAL that can be seen as opposite and apposing halves of the same boldly colored and exuberant vein of energy.
The show was the idea of the folks at Foltz Fine Art, who liked both of the artist's botanical works and decided to see what would happen if pieces by both artists shared the same space.
While the pieces in the exhibition by DUAL, who has a background in graffiti art, are meticulous in their sharp geometric expressionism, the pieces by painter Jonathan Paul Jackson are exuberant in a loose and frenetic color-outside-the-lines kind of way. It's in the two collaborative pieces in the show that the two worked on together — a colorful botanical diptych and an equally cheery painting of a bayou scene anchored by a flamingo whose face is melting a bit — that you really start to understand how two styles that seem so disparate on the surface seem to be sourced from the same vein.
"We're kind of opposites," says Jackson of he and DUAL's styles and methods. "His work is very meticulous and refined, and my work is very loose, but when you see the work together it just makes sense."
While DUAL's works in the exhibit, which include mediums like aerosol, acrylic and latex on wooden panels and traditional canvases, are precise in their color anarchy, Jackson pieces, which feature acrylic paint and oil pastels on myriad mediums, are anarchical in a less contained way.
Jackson's works in the exhibition are based heavily on spirituality, but through a botanical, Garden-of-Eden-recalling lens. "Based on your religious experience, or lack thereof, that's what your imagination creates in the negative space of the paintings," says Jackson of the works, which are meant to be meditative reimaginings of the holy gardens and sacred spaces in nature that are important in the mythologies of many of the world's religions. "The whole show is pretty meditative."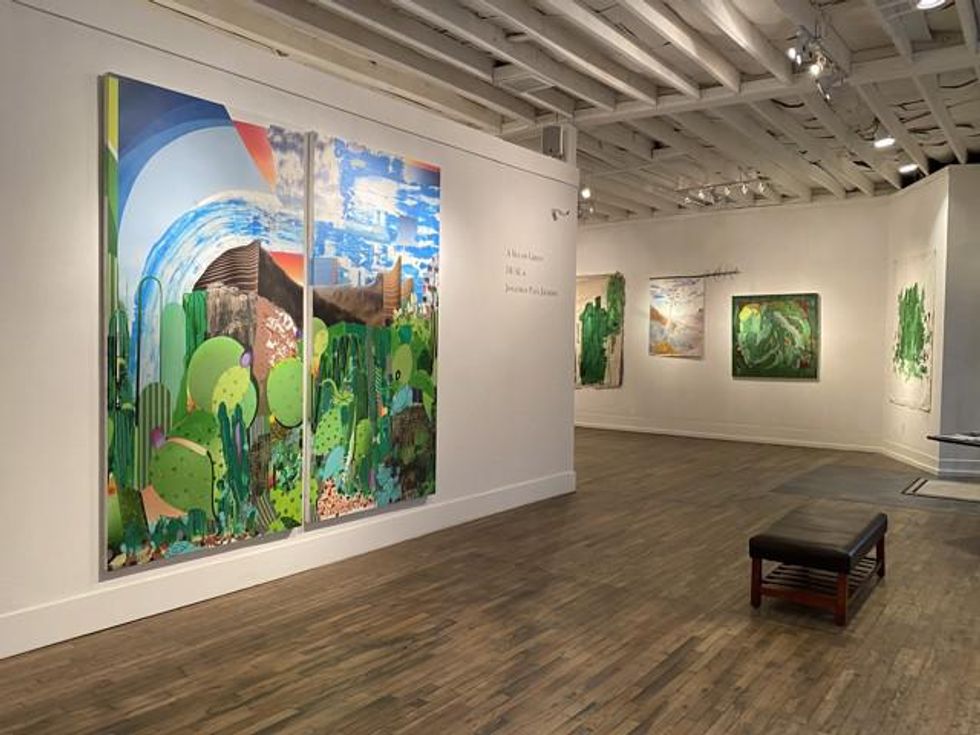 'A Sea of Green' at Foltz Fine Art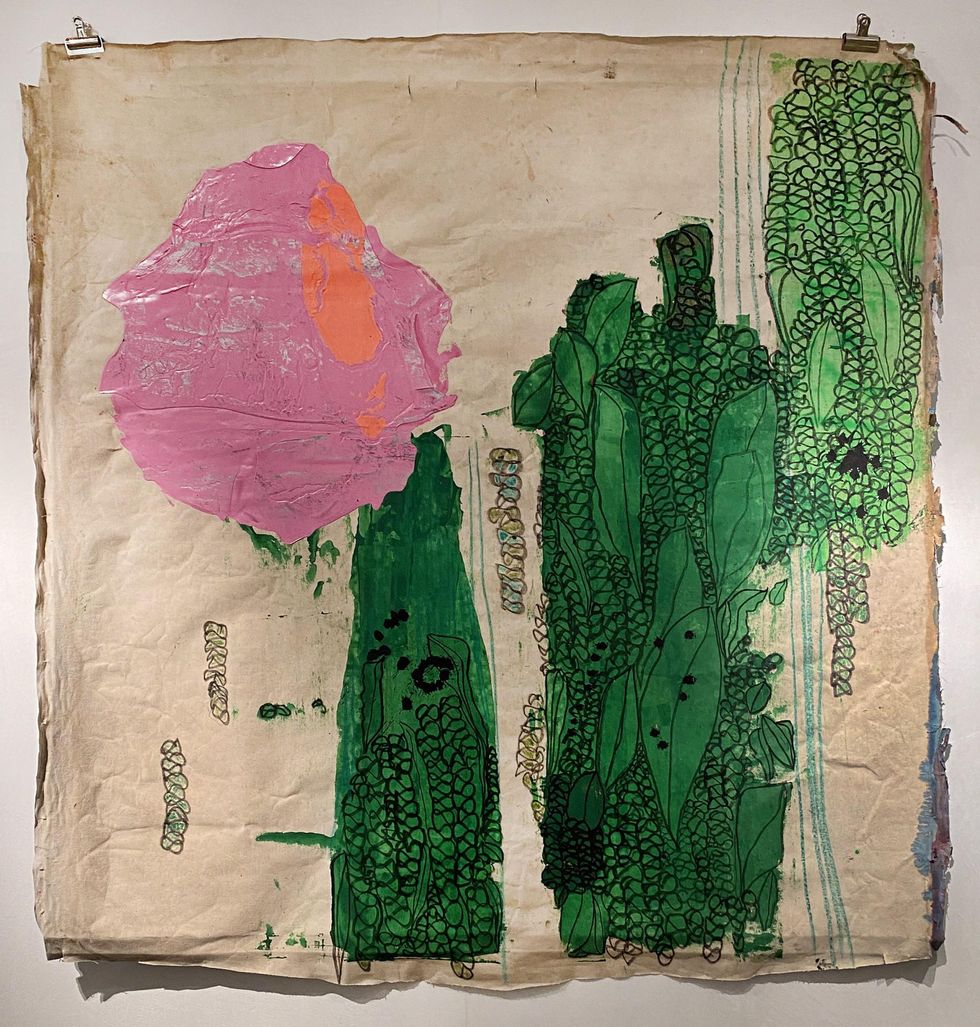 'In the Garden #16' by Jonathan Paul Jackson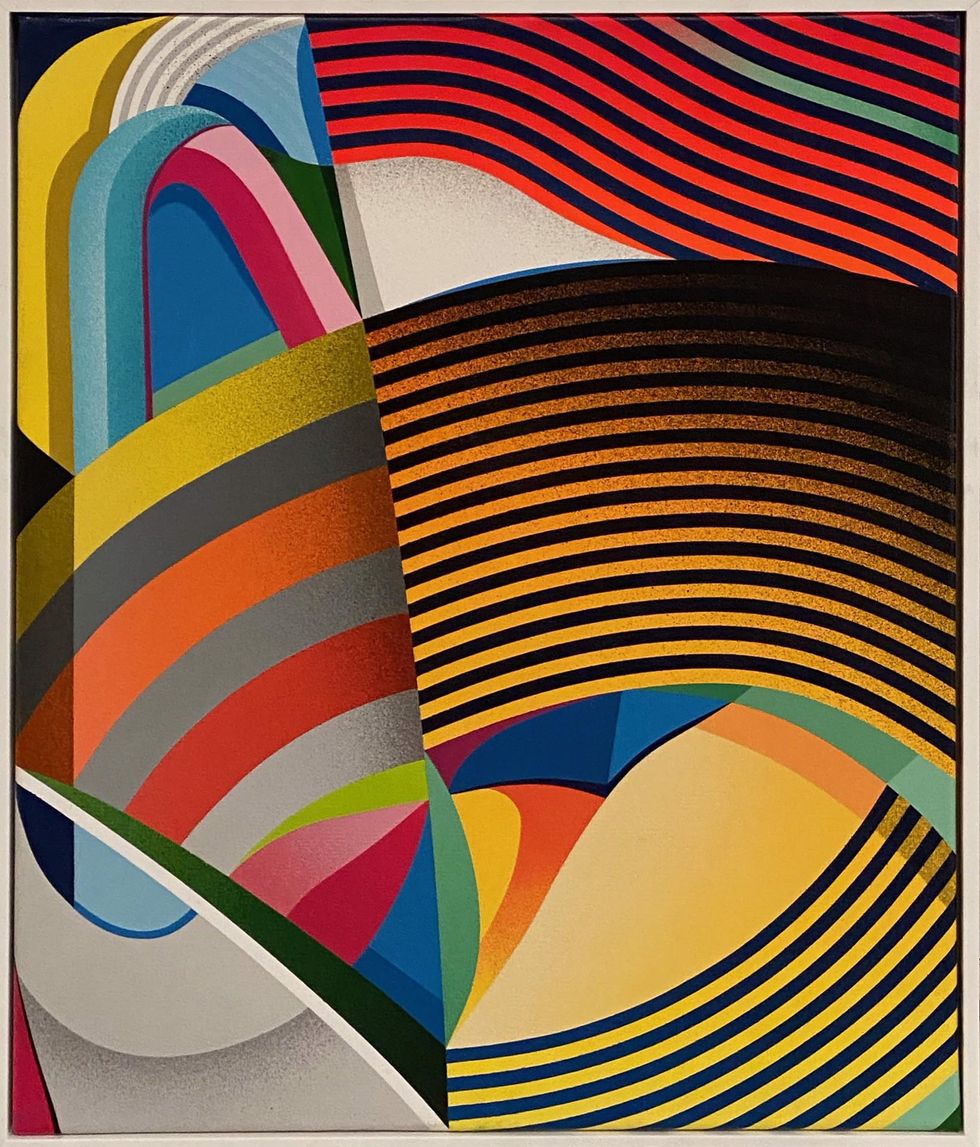 'Sunset Sherbet' by DUAL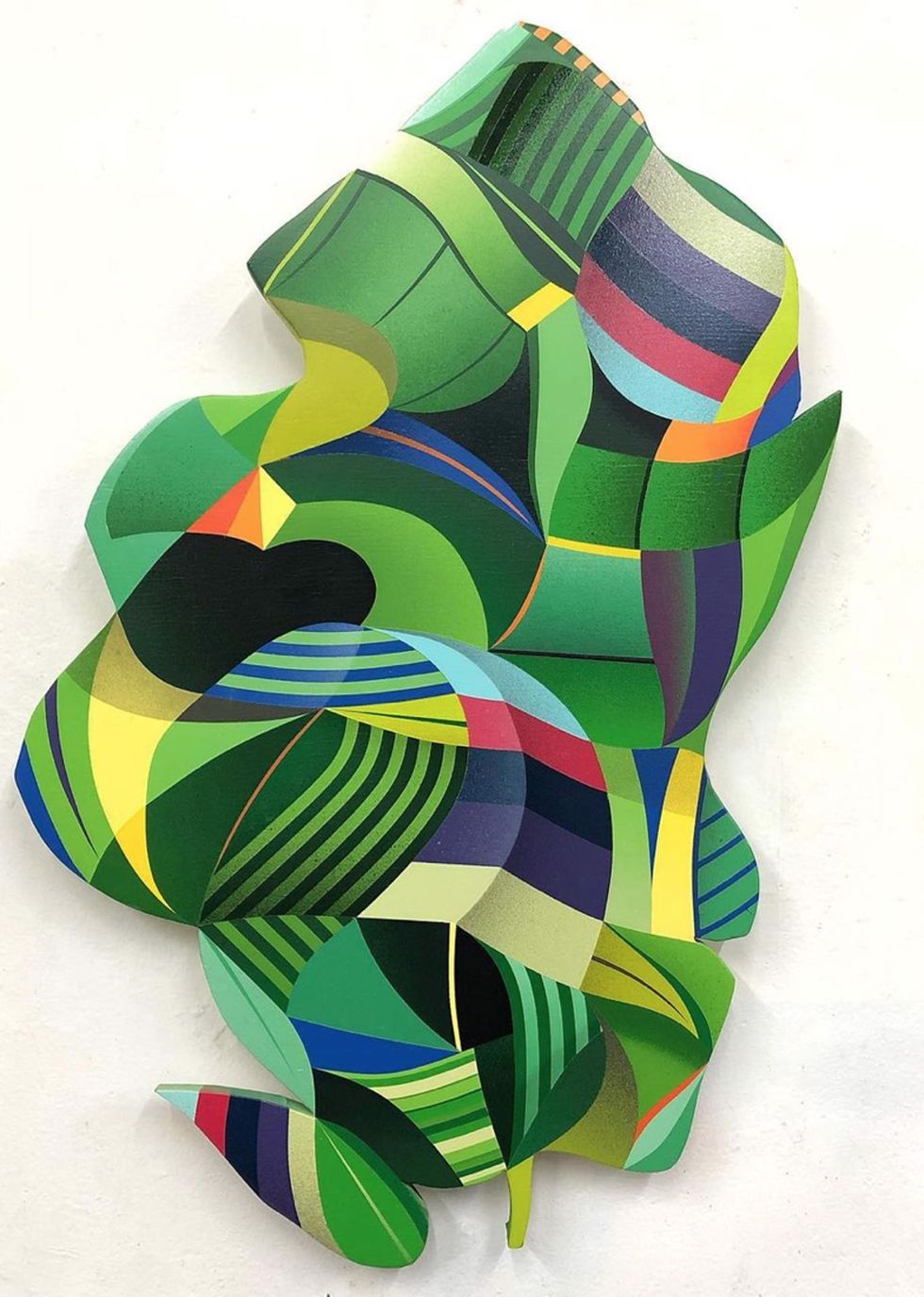 'Blue Dream' by DUAL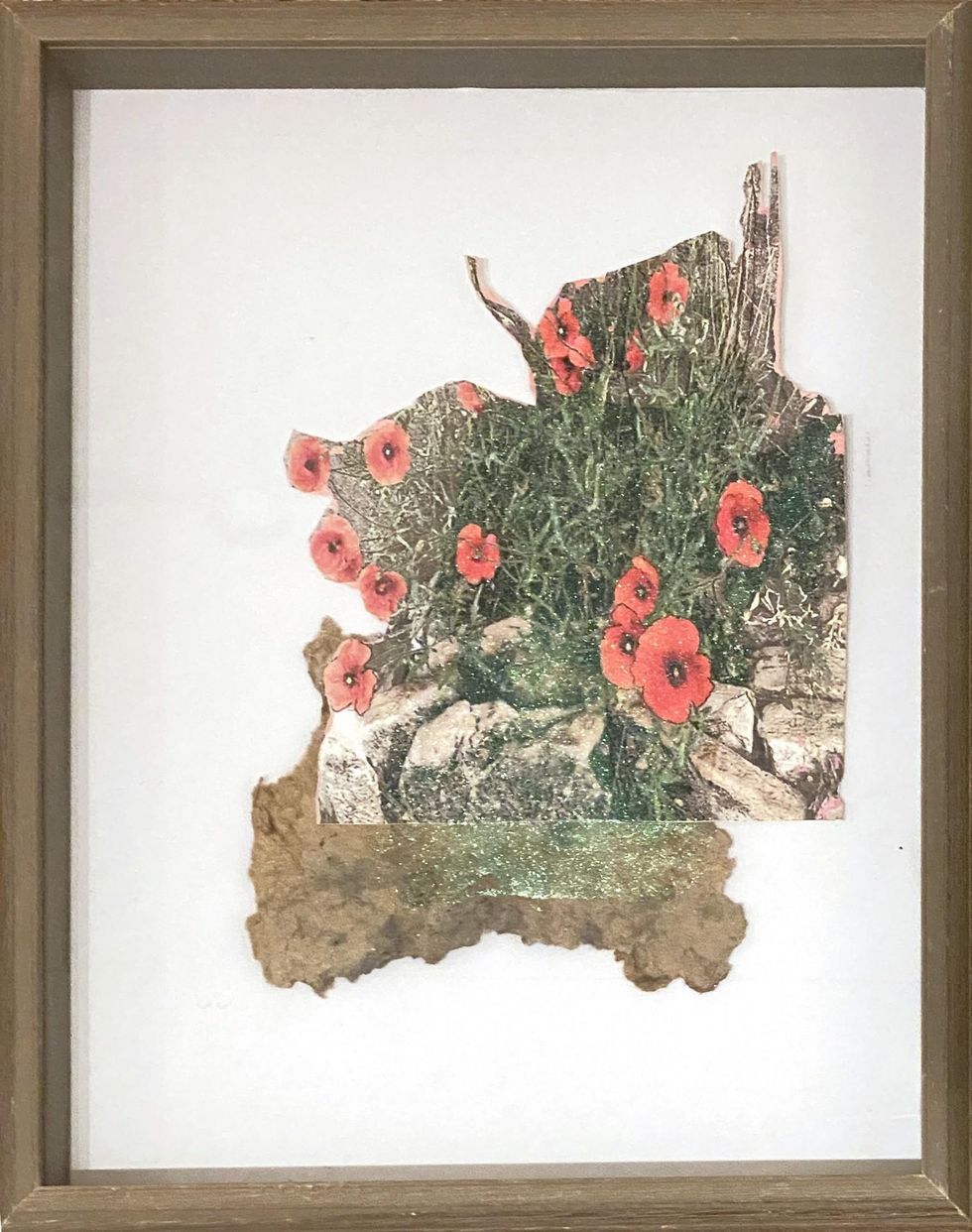 'Pink Flower Variation' by Jonathan Paul Jackson
Art + Entertainment
THIS FRIDAY, RESTAURANTS all over Houston are celebrating National Picnic Day, which made its timely debut last year while the city was shut down and eateries were forced to pivot to takeout-only operations.
For the holiday in 2021, the forecast is looking a little sunnier, as restaurants toast having made it through a seemingly impossible chapter and vaccines promise an impending return to normalcy. But al fresco dining is as popular as ever, and a group of participating businesses have teamed up to create picnic-ready packages and dishes with proceeds benefiting Buffalo Bayou Partnership.
"Spring is the perfect time to visit Buffalo Bayou and picnic with your friends and family in Buffalo Bayou Park," says the Partnership's Anne Olson, urging Houstonians to pack up and head to the Bayou's green spaces — and other parks all over Houston — this Friday. Here's a roundup of the day's most delicious offerings. Post your al fresco adventures with the hashtag #HtownPicnicDay!
BRAVERY CHEF HALL Inside this Downtown dining hall, BOH Pasta & Pizza boasts $14 box lunches on Friday, each with a half-sandwich, chips, drink — and a cannoli. Choose from the Prosciutto di Parma, chicken pesto salad, or caprese, all piled high on fresh ciabatta or reimagined as a salad. And Bravery's Blind Goat, from chef Christine Ha, pick up sticky wings, a "shrimp sammie" po-boy-style sandwich, and wrap-your-own egg rolls!
COMMON BOND Available at the bakery's Montrose, Heights, Med Center and City Place locations, Common Bond has a $50 picnic tote ready to be unpacked at local parks all over town! Each bag includes a bruschetta trio, a charcuterie-style plate, a choice of two sandwiches, chips and, to sweeten the deal even further, a pack of snickerdoodle cookies.
FRANK'S AMERICANA REVIVAL The boxed lunches here became a popular to-go option when folks began working from home, and this Friday, Frank's is offering 25 percent off bottles of wine with the code "picnic" at checkout! Order 24 hours in advance and score a $15 boxed lunch, with sandwich and bag of chips, or $12 boxed salad — plus kids' lunches, with a sandwich, fruit, waffle chips and a cookie, for just $6!
LA LUCHA La Lucha's "family pack" includes eight pieces of fried chicken, an entrée-size salad, Brussels sprouts, collared greens, and four biscuits with pickles, honey sambal and jam. There's also a bottle of Bisol Proescco to pop! La Lucha's $59.95 deal will run all weekend long, but be sure to allow at least 30 minutes of lead time, as the Heights haunt's fried chicken is cooked-to-order.
LOCH BAR & OUZO BAY Grab a luxurious spread at these River Oaks District sister spots. For $115, score a trio of Greek spreads with pita and crudité, a pair of crab cakes, a mixed-green salad and Old Bay spiced chocolate chip cookies — plus a bottle of Gruet Sauvage sparkling wine — all presented in a keepsake wooden basket. Call either restaurant to order. Cheers!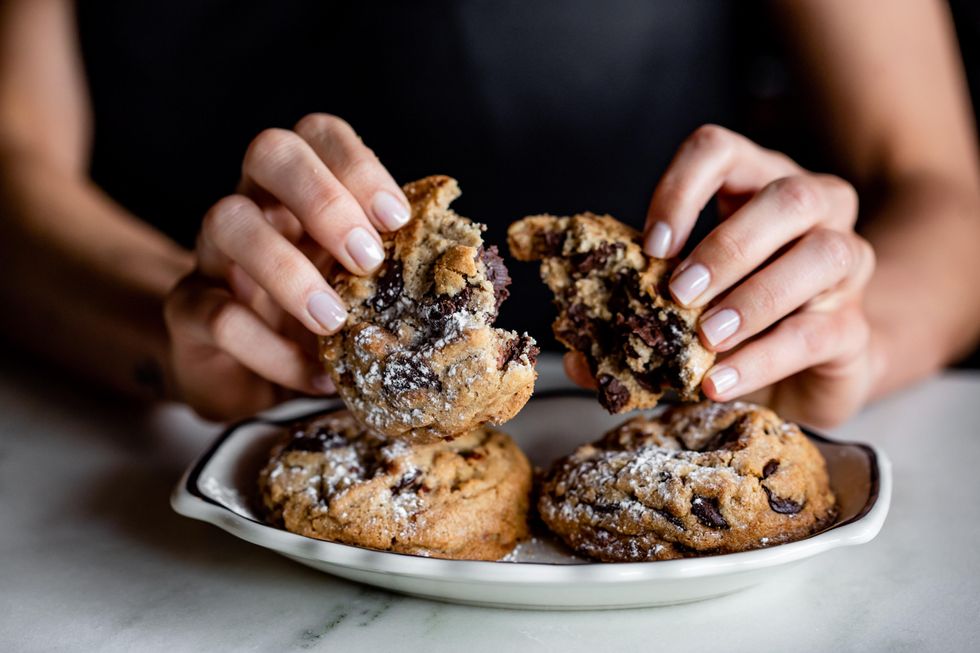 Loch Bar & Ouzo Bay (photo by Kirsten Gilliam)
OUISIE'S More than four decades ago, River Oaks fave Ouisie's began serving its famous chicken-salad sandwich. This Friday, enjoy one to-go with housemade chips, fresh fruit and a bottle of wine for just $20. Or opt for the same meal on the restaurant's verdant patio for $25.
PICNIC ON THE GREEN The aptly named mobile café based at Kuhl-Linscomb created three new packages for National Picnic Day, and are accepting online orders through Wednesday for pickup on Friday. Each bundle serves two and is priced at $32 or $40. The Texas Hill Country pack has brisket sandwiches, tomato salad and potato salad, plus mint-watermelon lemonades and Texas sheet cake. The Southern Trio includes chicken salad, Greek pasta salad, fruit and adorable mason-jar cheesecakes. And the Picnic in Paris package boasts a tray of meats and cheese with a French baguette, salad, fruit, raspberry-almond French financier — and sparkling blackberry limeades to wash it all down.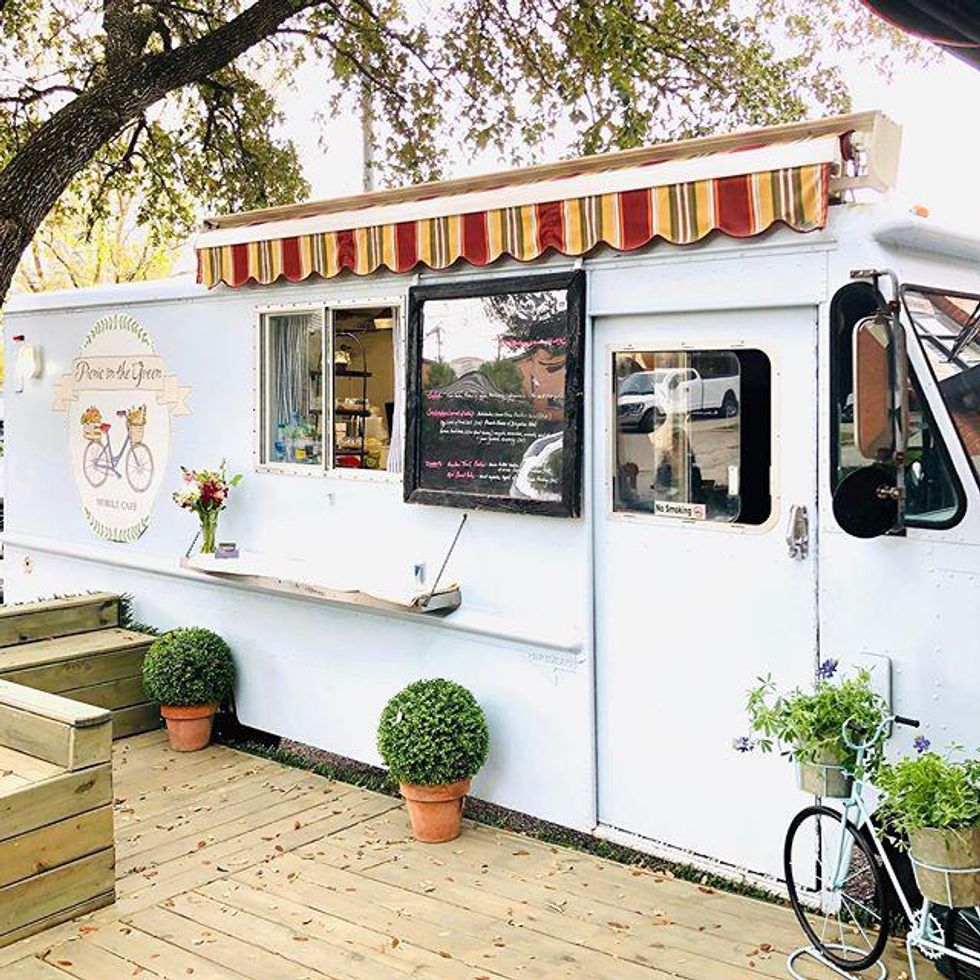 Picnic on the Green
PONDICHERI Snag the Upper Kirby Indian spot's warm-pressed Naanwich (available in a vegetarian version!) and a signature chocolate-chili cookie made with spiced walnuts, all for just $15.
POSTINO With locations in Montrose and the Heights, Postino WineCafe is packaging up its happy-hour-famous bruschetta board on Friday! Enjoy a board plus two appetizers of your choice for $35, and tack on a bottle of wine for just $15.
SAFINA Hot and cold "picnic packs" are available at this mod Mediterranean restaurant in the Med Center. The hot version ($15) is full of snacks like a veggie samosa, falafel and artichoke beignet; the cold bundle ($22) includes a charcuterie board with house preserves, assorted nuts, marinated olives and more.
THE GROVE The posh café at Discovery Green is extending its happy-hour menu to 1-5pm for National Picnic Day! Picnic-going patrons can also snag an artisinal cheese tray to-go and enjoy 20 percent off bottles of wine (for dine-in, too!).
XIN CHAO Pre-order a picnic-bundle-for-two from this still-new Vietnamese restaurant — located near Buffalo Bayou Park — by Christine Ha. For $40, enjoy two smoked-brisket bahn mi sandwiches with a generous sie of barbecue-shrimp chips and a bottle of Gratien & Meyer sparkling rose.
From Your Site Articles
Related Articles Around the Web