HOUSTON ONLINE PERSONALITY Nathan Graham, 24, has landed on Forbes' new list of the highest paid content creators on YouTube.
The business-world bible reports that Graham, whose series is branded as Unspeakable, pulled in $28.5 million last year thanks to the sale of his back catalog of over 600 unapologetically madcap videos to Spotter, one of the largest owners of YouTube content. Graham ranks number five on the roster, which also includes at number seven 10-year-old Houstonian Ryan Kaji, who's been reviewing toys on his Ryan's World channel to great fanfare since he was a toddler.
More than 30 million people subscribe to his multiple YouTube channels, Forbes says of Graham, noting that "he does things like fill a room with live alligators" online.
Graham, who is also an emerging entrepreneur in the city's big-money car-enthusiast arena, began his career as a YouTuber in 2012 as a Kingwood teenager, posting videos of himself playing the popular video game Minecraft. He soon moved on to longer, more elaborately produced videos where he and a few buds keep themselves and viewers amused with non-lethal pranks, challenges and games.
"We try to stay PG-friendly," says Graham, whose audience is mainly made up of kids under age 16, a demographic he connected with in the early Minecraft days. Laughter is contagious, and there is a wholesome comradery between Graham and his bros (and some gals) that, to many, is a lot more fun to watch than a bunch of knuckleheads trying to seriously injure themselves.
"They're so loyal," says Graham, "and they love and interact with the content. Sometimes, when you go to an older audience, it's harder to get their attention." (With that "older" market in mind, several Unspeakable videos feature more grown-up, please-don't-try-this-at-home-kids challenges, such as trying to escape out of a prison of 100 layers of cardboard. Pro tip: Use a chainsaw!)
"I'm still learning new stuff every single day," says Graham of Unspeakable's success, which, since its humble beginnings as a one-man-show, now involves a large, talented team to ensure subscribers remain engaged and blissfully unaware of the daunting amount of preparation each video requires.
"It's really important to go out and learn, fail, adapt, and just learn the process," says Graham. "Because that is going to teach you how to be a creator. And not just a good creator, but a good businessperson."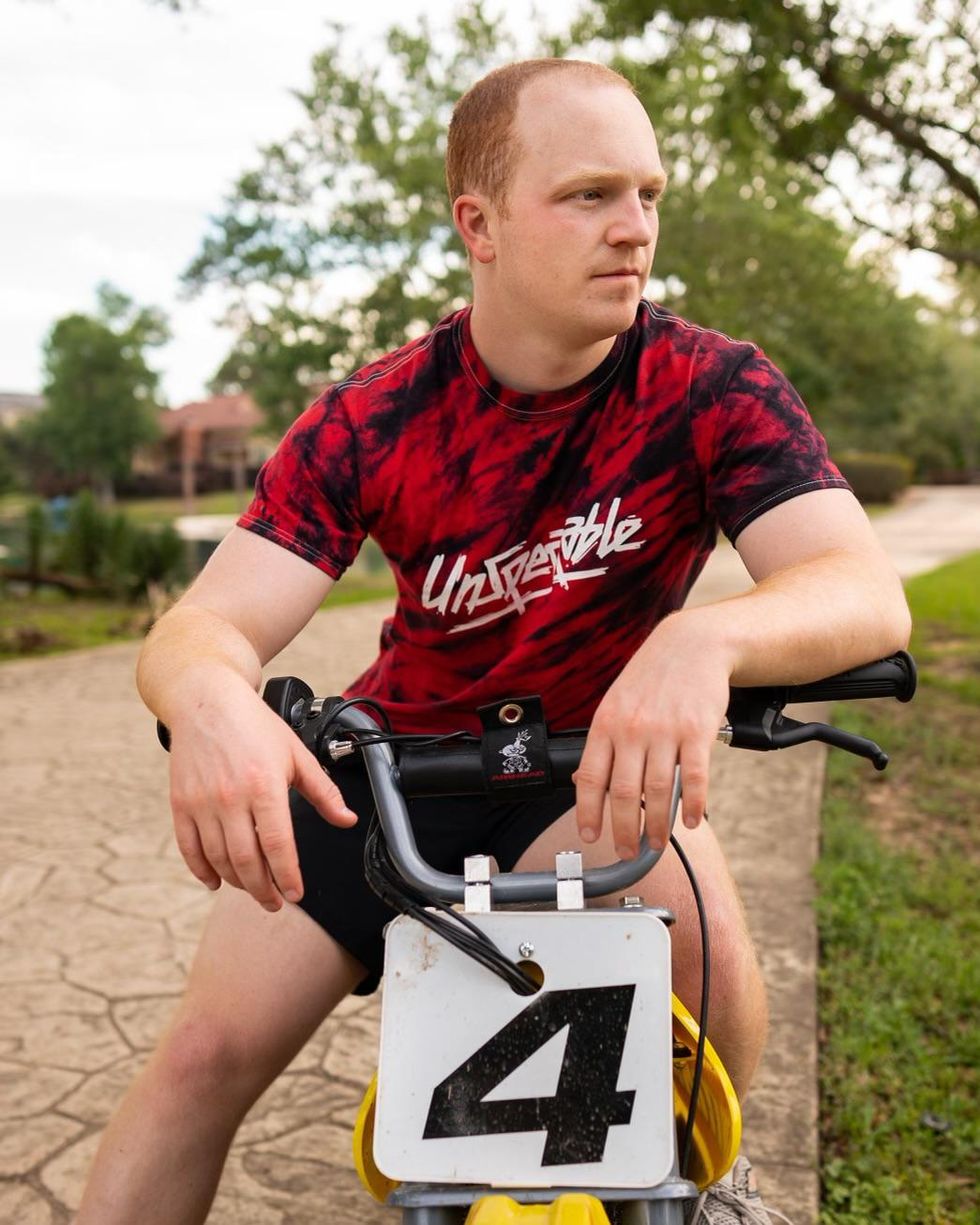 The online sensation was raised in Kingwood, where he still lives and operates.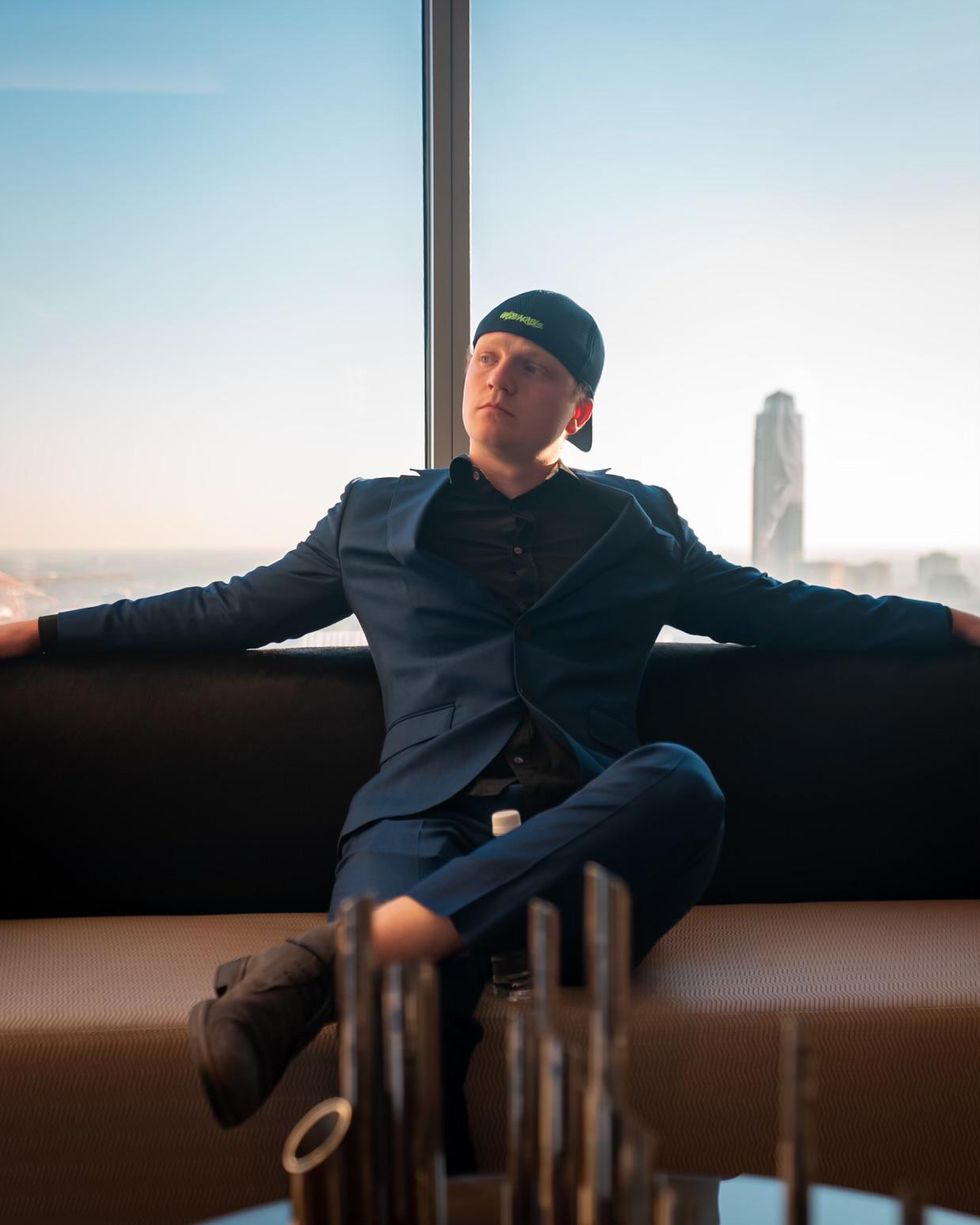 Graham is parlaying his wild success on YouTube into a new exotic-cars venture in Houston.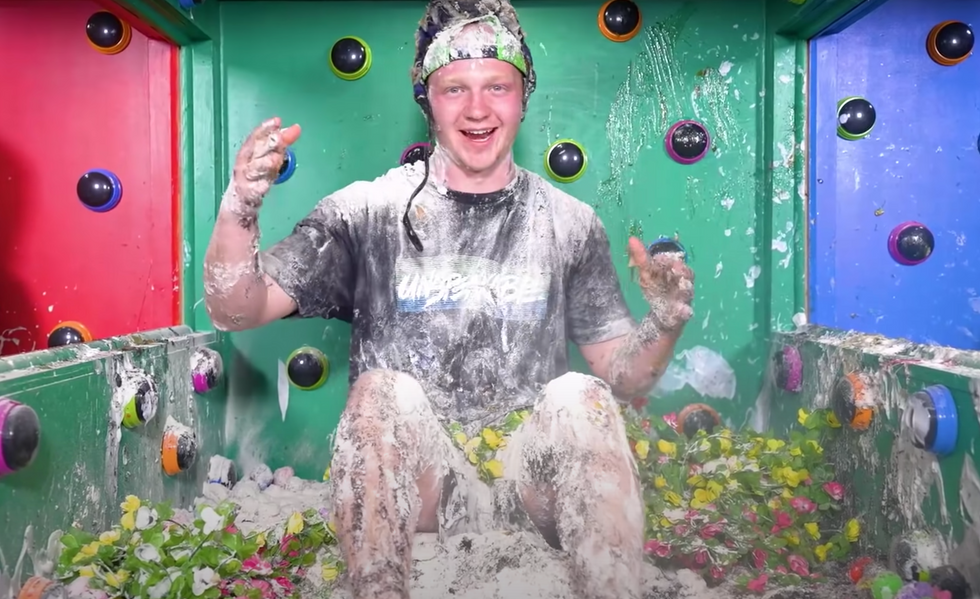 Graham engages in colorful, 'PG-rated' antics on his multimillion-dollar 'Unspeakable' YouTube series.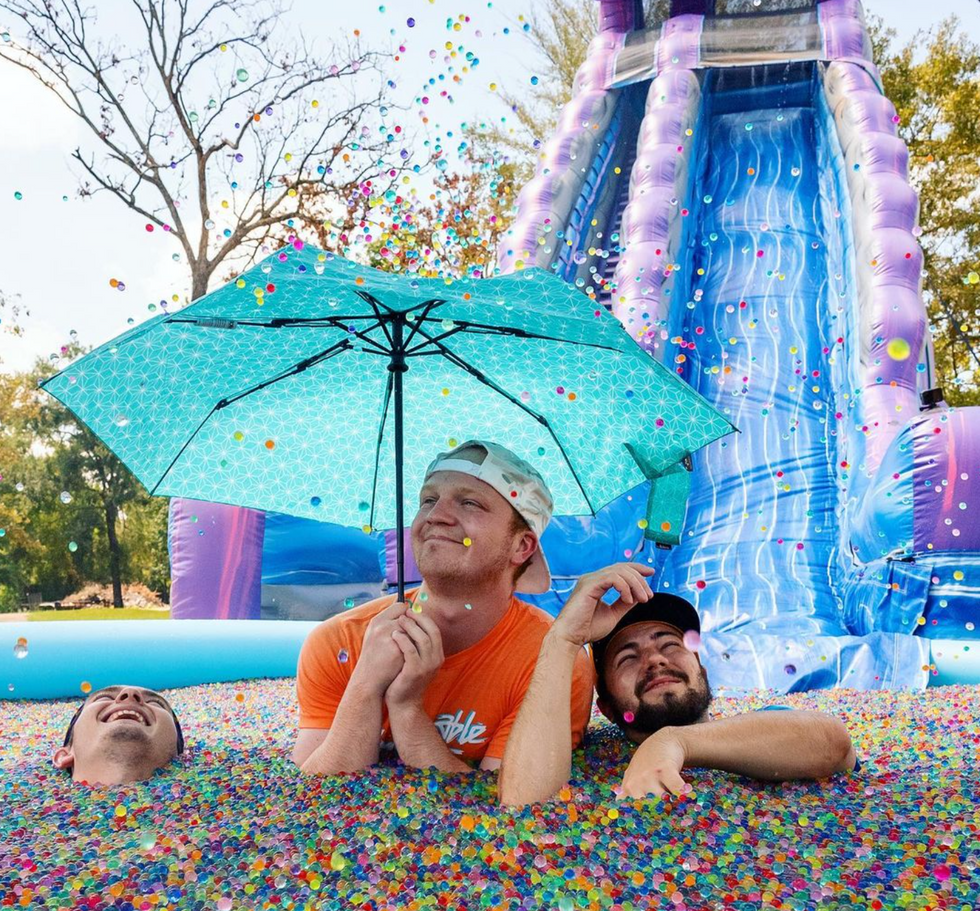 More 'Unspeakable' fun and games with buddies (photo from @unspeakable on Instagram)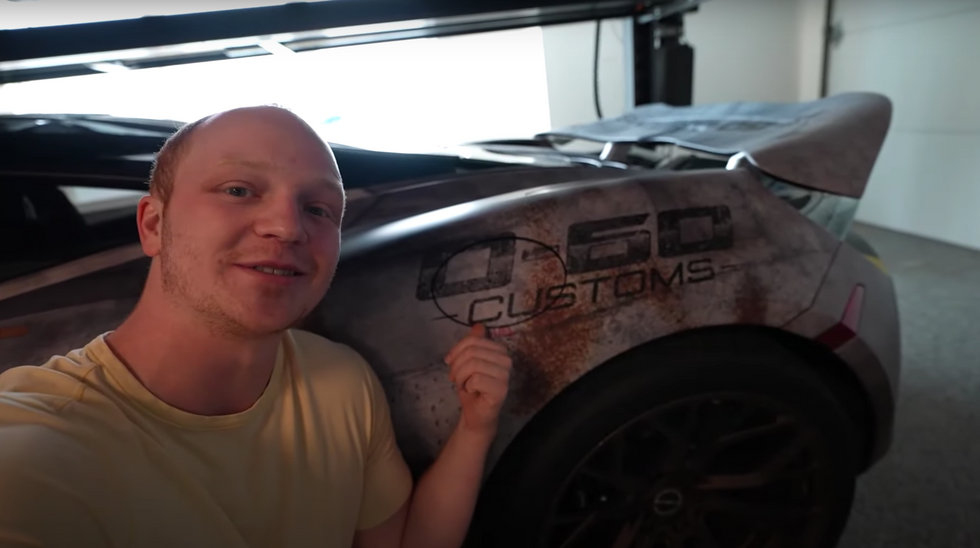 The young entrepreneur's 0-60 exotic car shop, storage facility and social space is under construction now near Bush International Airport. His new 0-60 YouTube channel launched this week.
Meanwhile, Graham's lifelong passion for cars is the inspiration for his new bricks-and-mortar venture: 0-60 Society.
Upon discovering there were few facilities in Houston to store luxury automobiles, Graham, who owns two supercars, simply decided to build one himself, near George Bush International Airport. Currently under construction, 0-60 will provide state-of-the-art storage for exotic and antique cars, as well office space for work and areas for parties and special events. Other amenities will include a virtual putting green and a VR car-racing experience.
A separate building for auto customization will be dubbed 0-60 Customs. "Anything you dream you want to do with your car, we will do our absolute hardest to make it happen," says Graham, who anticipates 0-60 will be completed by fall or sooner.
Just days ago, Graham launched a new YouTube channel to delve deeper into cars and promote 0-60 Customs, which he describes as "16,000 square feet of exotic-car customization glory." On the channel, Graham promises "drag races, car reviews, pranks, challenges," adding, "I'm so excited to launch this project."
Style+Culture
THE ALTA ARTS, Houston's newest interdisciplinary gallery and performance space, located in Gulfton, is the site of a powerful exhibition of photographs by actor Matthew Modine.
The show features images he took with a vintage Rolleiflex camera while filming the 1987 Vietnam war drama Full Metal Jacket. It opens Jan. 22, with a talk and Q&A with Modine from 1-4pm, and runs through March 5.
Modine, who has enjoyed a long, successful career in Hollywood, and returns as Martin Brenner in season four of the wildly popular Netflix series Stranger Things, was just 26 when Kubrick cast him as Marine Private J.T. "Joker" Davis in what would become one of the most popular and critically acclaimed Vietnam War films of all time. Over the course of two years of filming, Modine photographed his fellow actors, as well as Kubrick himself, documenting the authenticity and artifice required in great filmmaking. Modine has supported such organizations as Wounded Warrior Project, and his photos also speak to the human cost of war.
Now 62, with a head of gray hair pulled back with a bandana, Modine exudes the confidence of a man unafraid to show his feelings — and willing to stand tall in the face of adversity, including mankind's propensity for violence, something that was very much on his mind when he received the script for Full Metal Jacket.
"When the script came to me," says Modine, "and I saw I was going to have to stand over a young Vietnamese girl who was begging me to end her life, I thought, what I want to do in that moment is splash blood on the audience. I want them to feel the responsibility of what this American marine has done in service to his country, and understand the scars that Joker was going to carry for the rest of his life were things that wouldn't heal."
In the film, Joker wears a peace symbol on the lapel of his jacket but scrawls the words "Born To Kill" on his helmet, which speaks to the duality of man, where the ego is in conflict with one's "shadow," or what Robert A. Johnson describes as the "despised quarter of our being." Not surprisingly, in many of his photos, Modine uses shadow to great effect, both as a symbol and a compositional tool. One especially striking image is of a trio of actors as soldiers presented in silhouette, their automatic rifles pointed to the sky, looking very much like a moment a wartime correspondent from 1968 might have captured on the very camera Modine was using. Amazingly, Modine had never taken photos before filming Full Metal Jacket. "I was a painter," says Modine. "My father taught me composition with watercolors, and with watercolors, you learn a lot about light values."
Modine's large-scale, aluminum prints are installed with plenty of room to breathe and interact, and are perfectly suited to the size of Alta's garage-like space. The fact that this is only the second time Modine has shown these photos publicly makes the exhibit even more of a must-see for Houstonians, especially fans of Kubrick, who challenged, pushed and ultimately inspired Modine to create one film history's most iconic characters.
"Kubrick wasn't somebody who tells you how to act and how to be in the scene," says Modine. "He was the most collaborative filmmaker I ever worked with."
Art + Entertainment