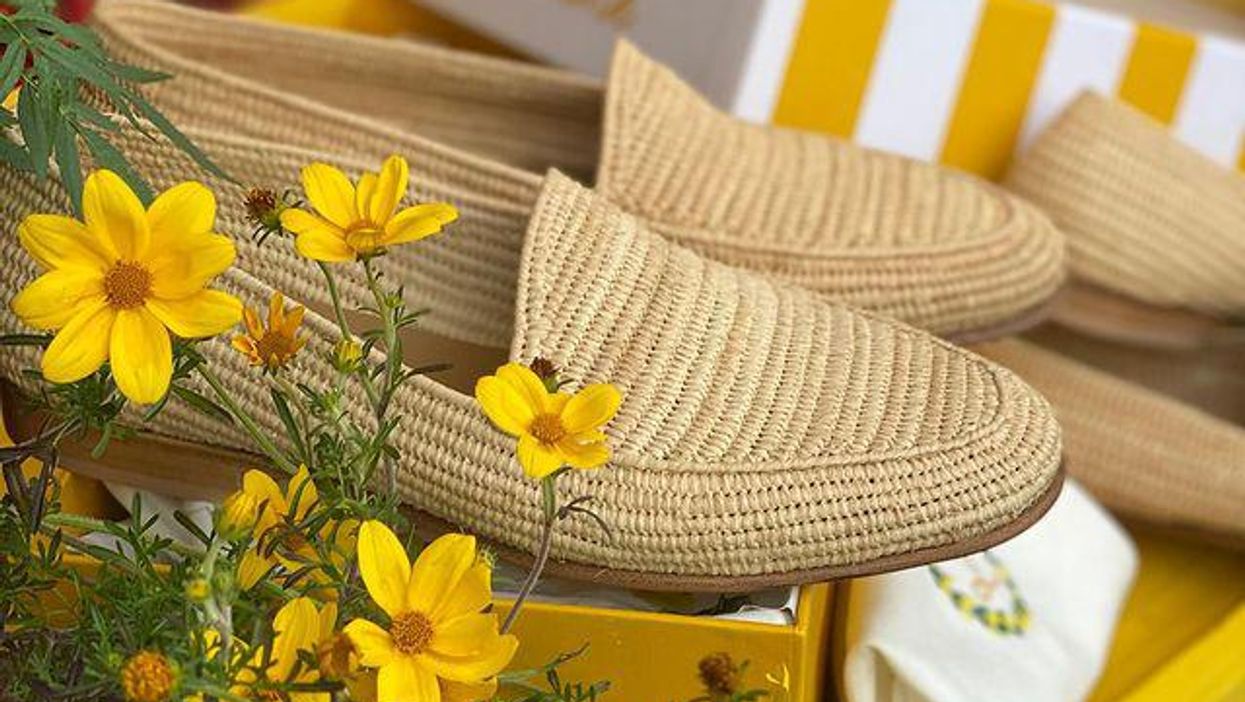 SOUTH FLORIDA-BASED Italian shoe line Concetto Limone will make its Texas debut at a cocktail reception at Valobra Master Jewelers (2150 Westheimer Rd.) on Thursday, April 29 from 5-7pm. The evening of "All Things Italian" will transport guests immediately to the coast of southern Italian as they sip on Italian wines, Aperol Spritzes, Negronis and Limoncellos while feasting on an assortment of Italian hors d'oeuvres from Houston's beloved Tony's. Invited guests will have the first glance in Texas on the Concetto Limone line and the opportunity to purchase unisex styles on Thursday evening and all day Friday at a trunk show at Valobra.
Drawing inspiration from across continents, cultures and generations, and from the chic style of Palm Beach and the Amalfi Coast, Concetto Limone is the quintessential footwear choice for the discerning individual's resort attire. Concetto Limone is a Miami-based luxury house that specializes in the micro-production of artisan footwear and designer goods. With world-class craftsmanship, advanced production methods, and an array of rich materials, Limone creates proffers impeccable design that elegantly infuses historical motifs with a modern sensibility.
In February of 2020, Concetto Limone, led by Houstonian Marcus Spagnoletti and Matthew Chevallard, launched its first line of unisex products, the Limone Loafer, in the Miami Design District.
The hand-woven natural raffia loafer loafers and mules are meticulously sewn together by hand by master craftsmen and craftswomen with a distinct design language. Raffia is made from the segments of the leaves on the Palmyra palm, a tree native to Madagascar that offers breathable textile. Each pair is adorned with calf leather lining, a cushioned insole, and natural rubber outsole — inspected and touched by over 12 sets of hands through a production process that ensures that attention to detail and technical innovation is paramount for these statement pieces.
Valobra Master Jewelers has been creating jewelry for 115 years, beginning in 1905 in Torino, Italy as the official master jeweler to the Italian Royal family. Being the fourth-generation master jeweler, Franco Valobra continues this legacy by creating the most exquisite one-of-a-kind pieces of jewelry made in the Houston showroom and offering luxury timepieces to clients and the community. Valobra Master Jewelers, situated in the heart of River Oaks in Houston, also has locations in New Orleans and Lugano, Switzerland.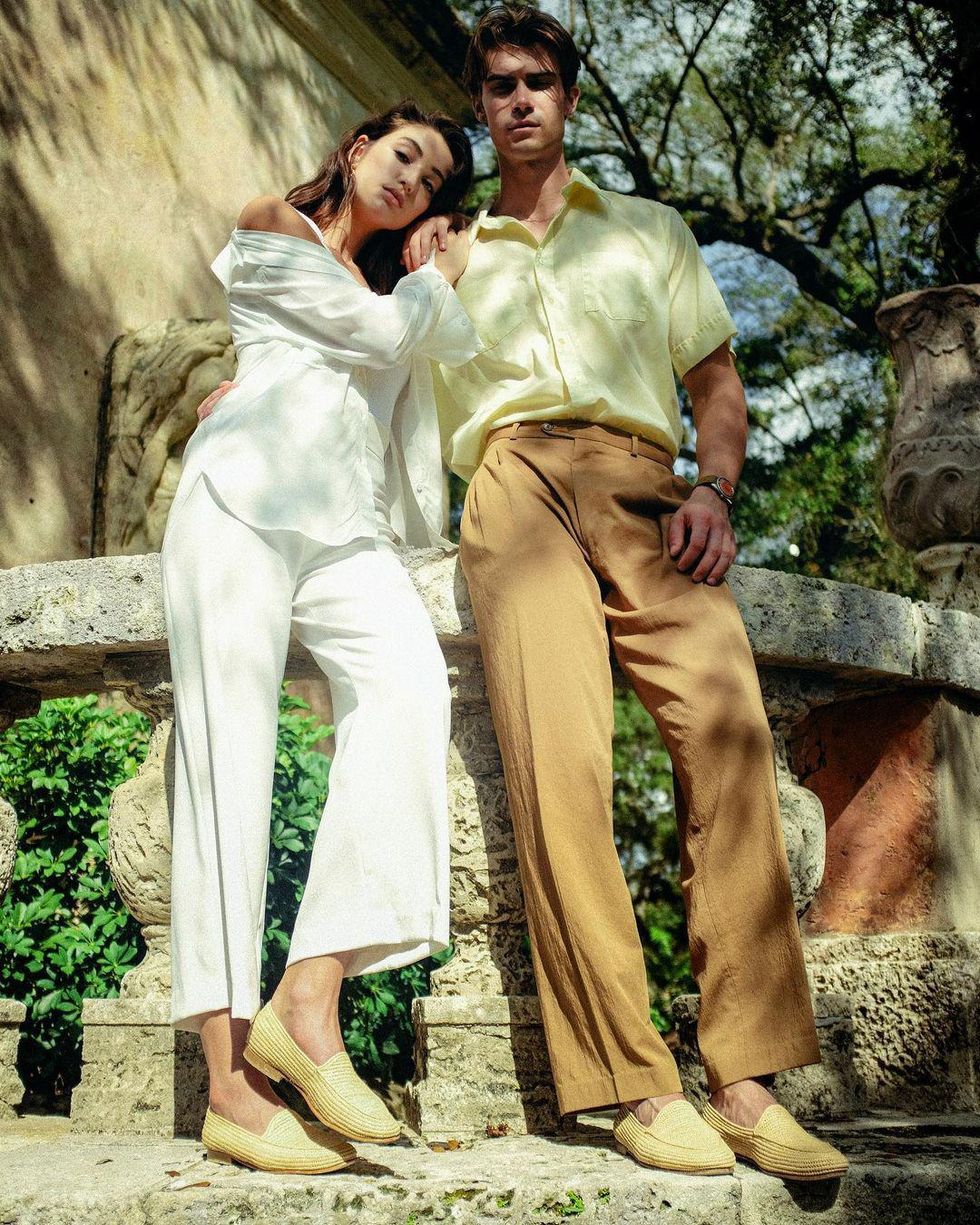 Related Articles Around the Web
Style
LONGTIME HOUSTON PHOTOGRAPHER Emily Jaschke has shot over the years for nearly every publication in Houston, and for local non-profits like The Diana Foundation, Urban Harvest and Second Servings. But in her first solo exhibition of her photographic work, she's going full metal — Full Metal Jaschke, that is.
That's the name of her show opening Saturday, May 8 at Mid Main Gallery (3550 Main St.), showcasing her rapid-fire shots from the Houston Art Car Parade, for which she has served as a chief photographer since 2016.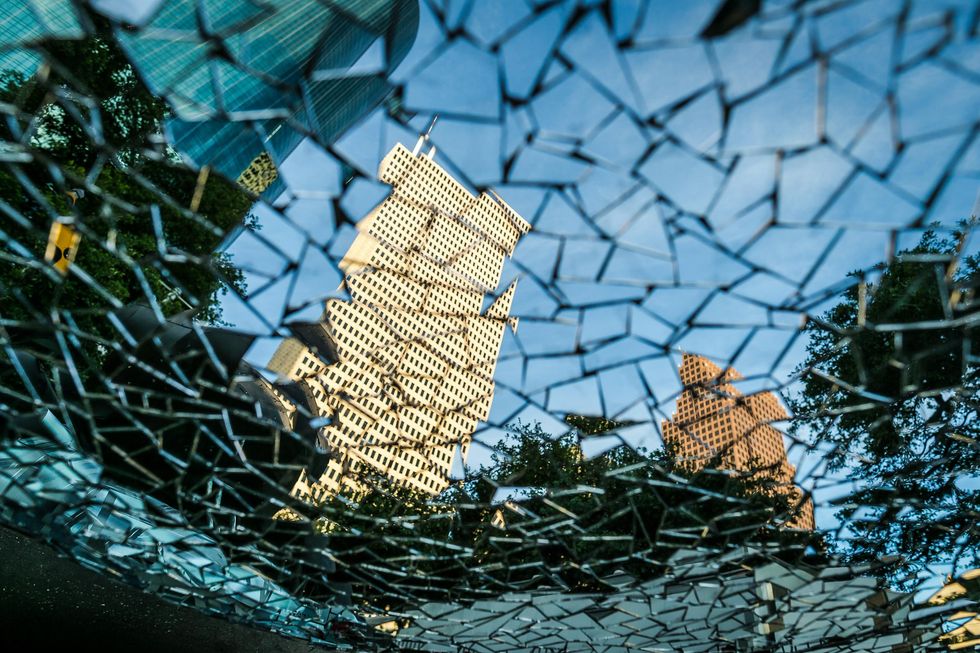 "Shattered Vanity" Artist: : Nicole Strine, Trinidad, CO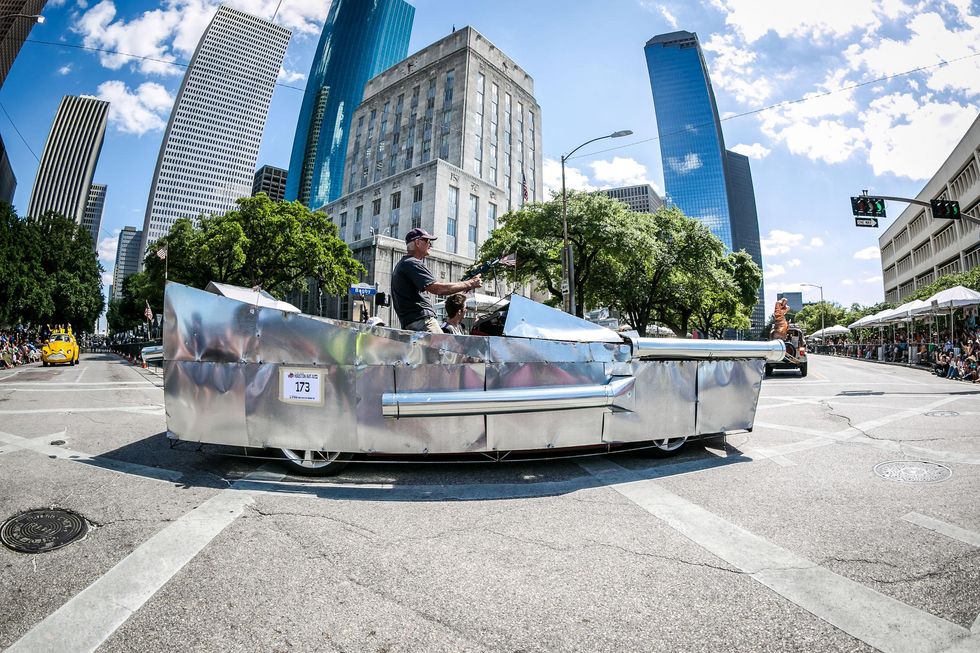 "Mad Max Mobile" Artist: Scott & Max Ballard, Houston, TX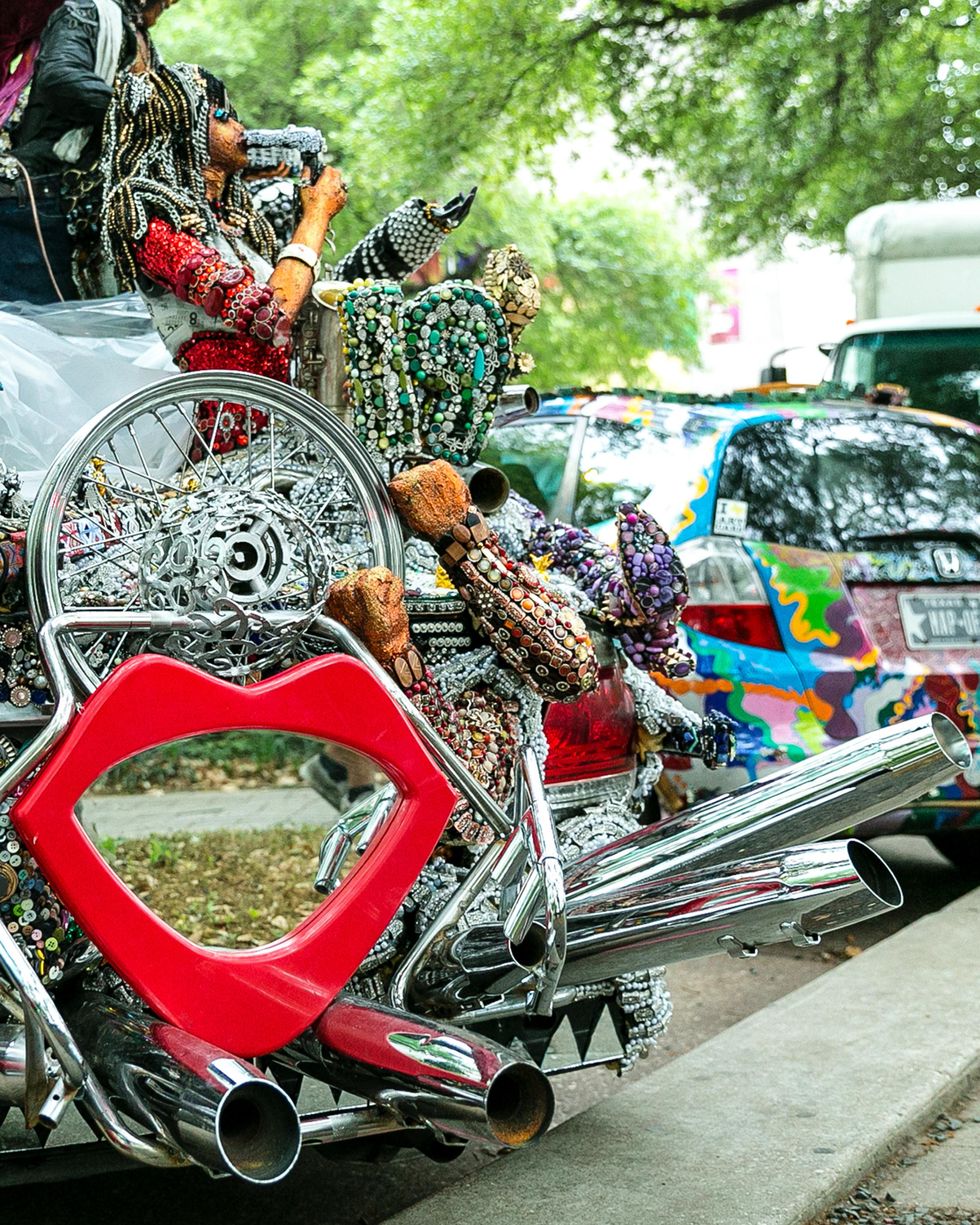 "It's Only Rock and Roll But I Like It!" Heights High School with artist Rebecca Bass, Houston, TX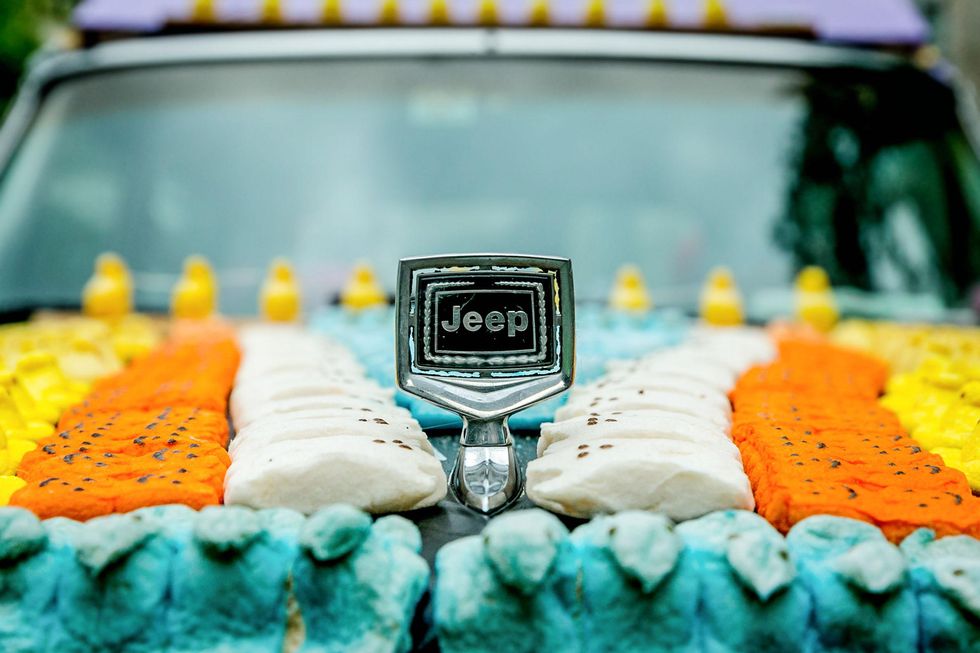 "The Peep Jeep" Artist: John Gregory, Houston, TX
The exhibit is a precursor to this year's Houston Art Car Experience, which takes place May 14-16 at The Orange Show World Headquarters (2334 Gulf Terminal Dr.) in lieu of the traditional parade. It will feature 80 incredible art cars on display during the day and lit up at night, plus interactive walking tours, children's craft activities, and performances by The Suffers, Los Skarnales, Tomar & The Figs and Bayou City Funk. Full Metal Jaschke will encapsulate a colorful photographic montage of some of the best art cars from the Houston Art Car Parade days of yore.
Over the years, Jaschke has snapped more than 4,700 photographs for the Orange Show Center For Visionary Art, which puts on the annual parade, so it was no small feat for her to sift through them all to find a selection of photographs that perfectly encapsulate the frenetic annual experience, which she describes as being akin to a synthesis of Burning Man and Mardi Gras, with just a touch of Mad Max.
"It's wild. It's not anything goes, but everything is accepted," says Jaschke of the parade and associated events, which usually have her shooting for around 10 hours over the course of the weekend. "You're in a crowd of people who just love art and who love being free."
The works Jaschke selected for the show — a combination of closeups, full-body shots of the cars and shots of the parade's boisterous crowds — capture the full essence of the high-energy annual event. Homaging the metallic exuberance of the cars in the parade, the photographs in the exhibition are printed on metal, which Jaschke says really do the artistic intent justice. But there is nothing metallic or staid about the ebullient-hued and frenzied photographs in her show, which seem to move and dance as if they are, in fact, on parade.
Jaschke has carefully framed each shot so that they are perfect photographic representations of the imaginative energy that the event channels each year — an energy that inspires Jaschke greatly.
"I really respect people with wild imaginations, especially when they are my age or older. We all have an imagination growing up, but somehow over the years it kind of gets lost in the daily grind. There's a sort of creative thievery that happens when we age, so it's fun to meet people who still have it, and especially people who still have it in magnified ways," she says. "They're free in what they want to wear and how they choose to present themselves and their crafts, and that really just resonates with me."
The opening reception for Full Metal Jaschke, which will be on display at Mid Main through September, kicks off this Saturday at 6pm and will include a special visual presentation, music by DJ Chaney and a handful of other surprises. While the party will be socially distanced outdoors, masks will be required while inside the gallery.
Art + Entertainment
SO FAR, RAPPER 50 Cent's much ballyhooed recent move to Houston has been a hit, it seems. After a raft of memes placing the Grammy winner around town — comically Photoshopping him into landmark locations — now comes word that 50, whose given name is Curtis Jackson III, has won a major prize at the Houston Livestock Show and Rodeo wine auction on Saturday night.
"This year's Reserve Grand Champion Best of Show, Le Chemin Du Roi Brut, Champagne AOC, NV, was launched by famed rapper and business mogul, Curtis '50 Cent' Jackson," according to an article on the Rodeo's website. "Demetra and Frank Jones, and Leticia and Stephen Trauber, purchased the wine for $160,000."
The musician-actor seemed genuinely thrilled, making these comments in a video posted on Rodeo Houston's Twitter page after his win: "I'm out here, I'm enjoying myself. I'm in Houston, I'm a new resident, and I'm really excited about being here. This is the coolest thing."
And 50 Cent made three separate tweets about the auction, held at NRG Center, on his own page. "They told me everybody who's somebody in Houston" is at the Rodeo, he said in one. In another, he bemoaned losing one lot he had his eye on. "Man there are some people in Texas that got a lot of money. I bid $175,000 for a bottle of wine and I still lost."
The responses to the various tweet are colorful, too, with several noting his big Texas-style belt buckle and his "Timbs," or Timberland boots, when perhaps he should have been wearing cowboy boots to complete the look.
Beside his work as an entertainer, 50 Cent is a highly successful entrepreneur and investor, per online sources. Wikipedia notes he his "now involved in artist and talent management, record, television, and film production, footwear, apparel, fragrances, liquor, video games, mobile apps, book publishing, headphones and health drinks and dietary supplements" with other plays touching "real estate, financial market investments, mining, boxing promotion, vodka, fragrances, consumer electronics and fashion."
People + Places