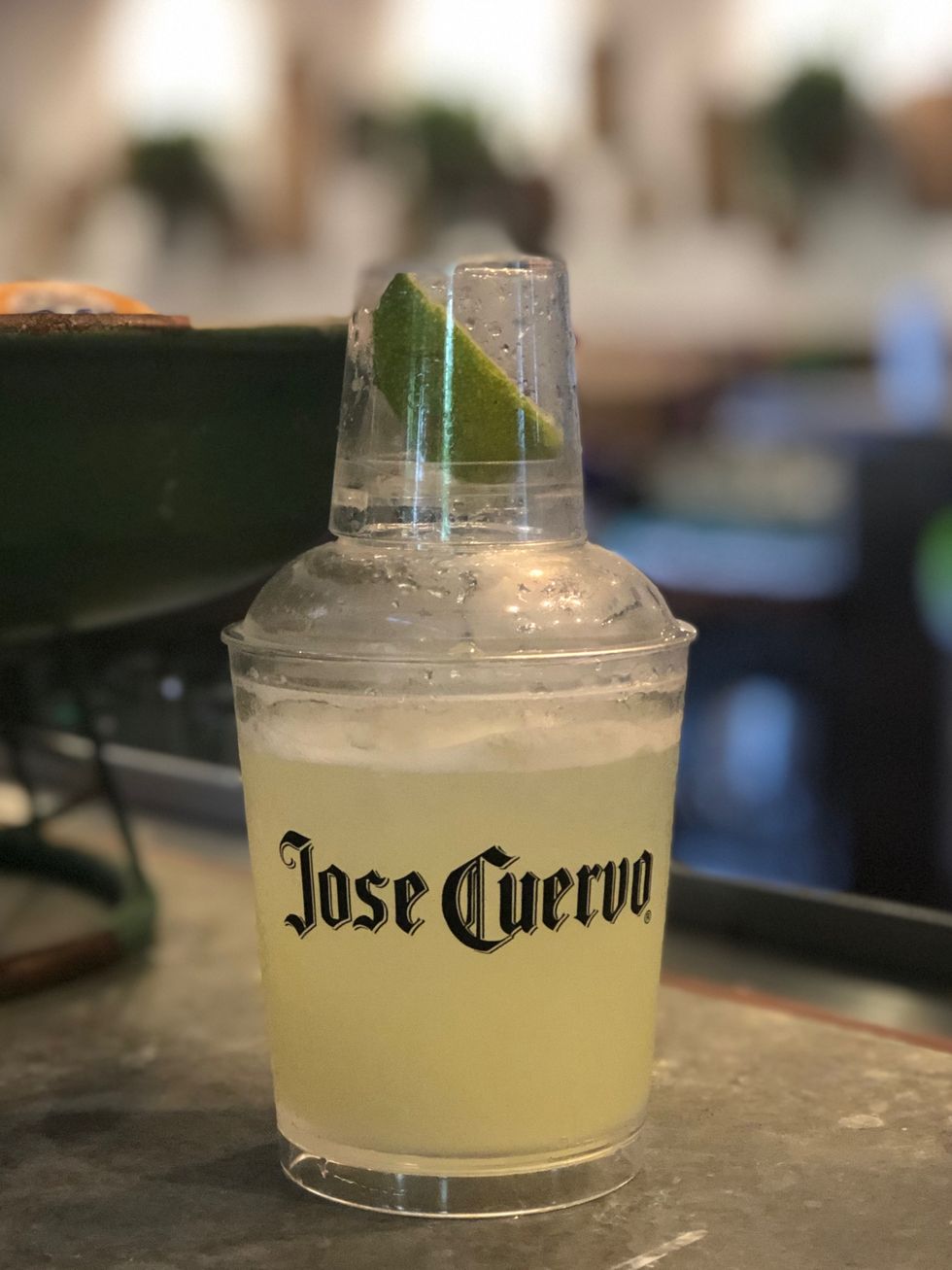 CityBook will continue to add to this article as more news becomes available.
---
Couldn't we all use a curbside marg right about now? Good news: In an effort to support local restaurants during the COVID-19 closures, Gov. Abbott has waived regulations and now allows all restaurants with a mixed beverage permit to sell wine, beer and cocktails to-go and for delivery with food purchase. And your fave restaurants aren't wasting any time!
Hugo Ortega's restaurants are pouring pints, quarts and even gallons of their most popular margaritas — to-go. Grab a Xochi Mezcal Rita with El Silencio and Vida mezcals and agave nectar for just $14 per pint! That's the equivalent of around four drinks; a quart is more like seven or eight. What a steal!
Meanwhile, Los Tios is pouring curbside margs for $8 a pop or a pitcher for $45, and Fusion Taco is offering a free top-shelf margarita for every $10 spent on pickup or delivery orders. In the Heights, Superica and La Lucha are tempting you to wash down their enchiladas and fried chicken with an O.G. Margarita by the pint ($31.50) or quart ($63). Ragin' Cajun is selling hurricanes and 'ritas for $25 per gallon, and also offers 50 percent off wine during this time.
Crazy-good deals on vino are widespread: It's half-off at Squable, 40 percent off at Savoir and 20 percent off at UB Preserv and One Fifth. A'Bouzy is offering 10 percent off (plus "mimosa kits" for $18), and Max's Wine Dive and The Tasting Room locations are giving away a free bottle of wine with the purchase of two entrees.
Frozen drinks at Boheme
At Boheme, it's the other way around: Snag free Vietnamese fries with the purchase of a bottle of wine, and take 20 percent off your whole to-go order placed directly with the restaurant. (Frozen drinks and beer are available for pickup, too!)
Care to DIY your cocktails at home? CityBook also rounded up some of the most clever kits available for pickup and delivery here.
AT TOP: Los Tios curbside margs
Dispatches