First Touring Retrospective of Visionary Colombian Fiber Artist Olga De Amaral Opens at MFAH This Sunday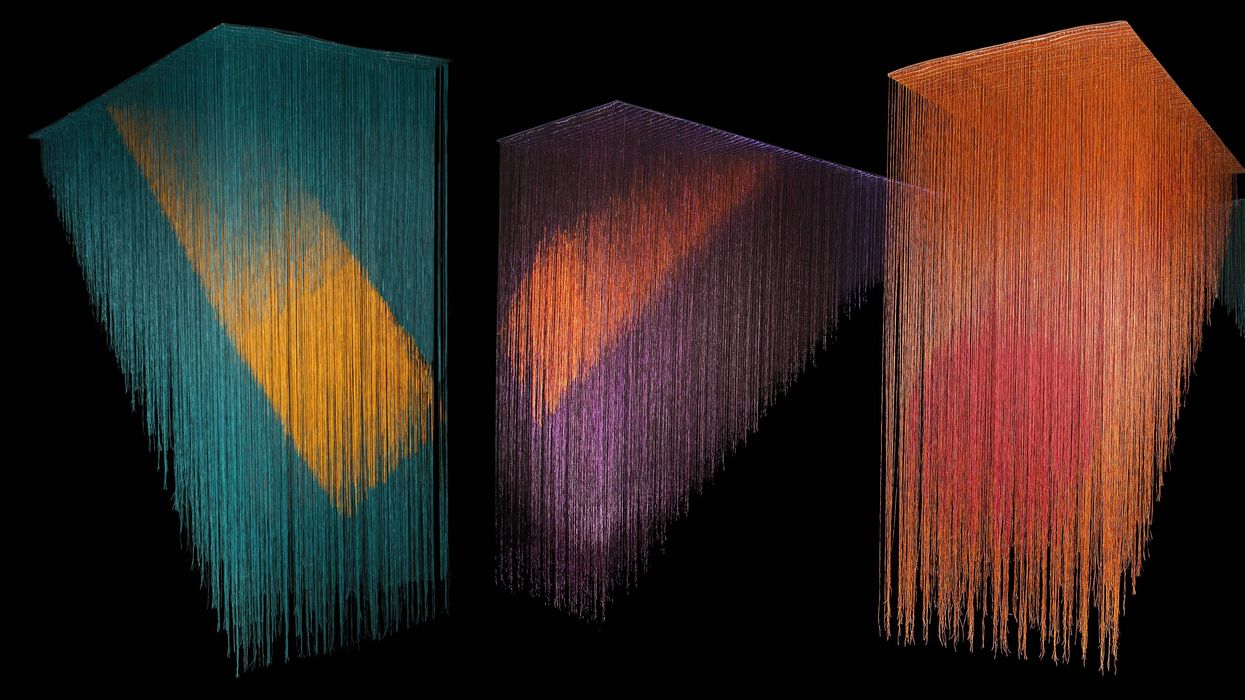 THIS SUNDAY, JULY 25, the Museum of Fine Arts, Houston will present Olga de Amaral: To Weave a Rock, the first major touring retrospective of visionary Colombian fiber arts artist Olga de Amaral, who has been called an "alchemist artist" due to the experimental, genre-defying tapestries the artist is known to create, tapestries that often defy the confines of their medium due to their radical composition and use of material and space.
---
Co-curated by Anna Walker, the MFAH's assistant curator of decorative arts, craft and design; and Laura Mott, the senior curator of contemporary art and design at the Cranbrook Art Museum — Amaral's alma mater — the stunning and colorful exhibition will chronicle Amaral's career through four thematic sections that present a comprehensive survey of the seminal artist's sixty years of work.
"Amaral has developed a language all her own within the fiber arts movement through experimentation with the loom and her transformational use of materials," said Walker in a statement. "The MFAH has established the most comprehensive collection of her work in North America. It's a thrill to present these works alongside other important examples that exemplify her creative spirit."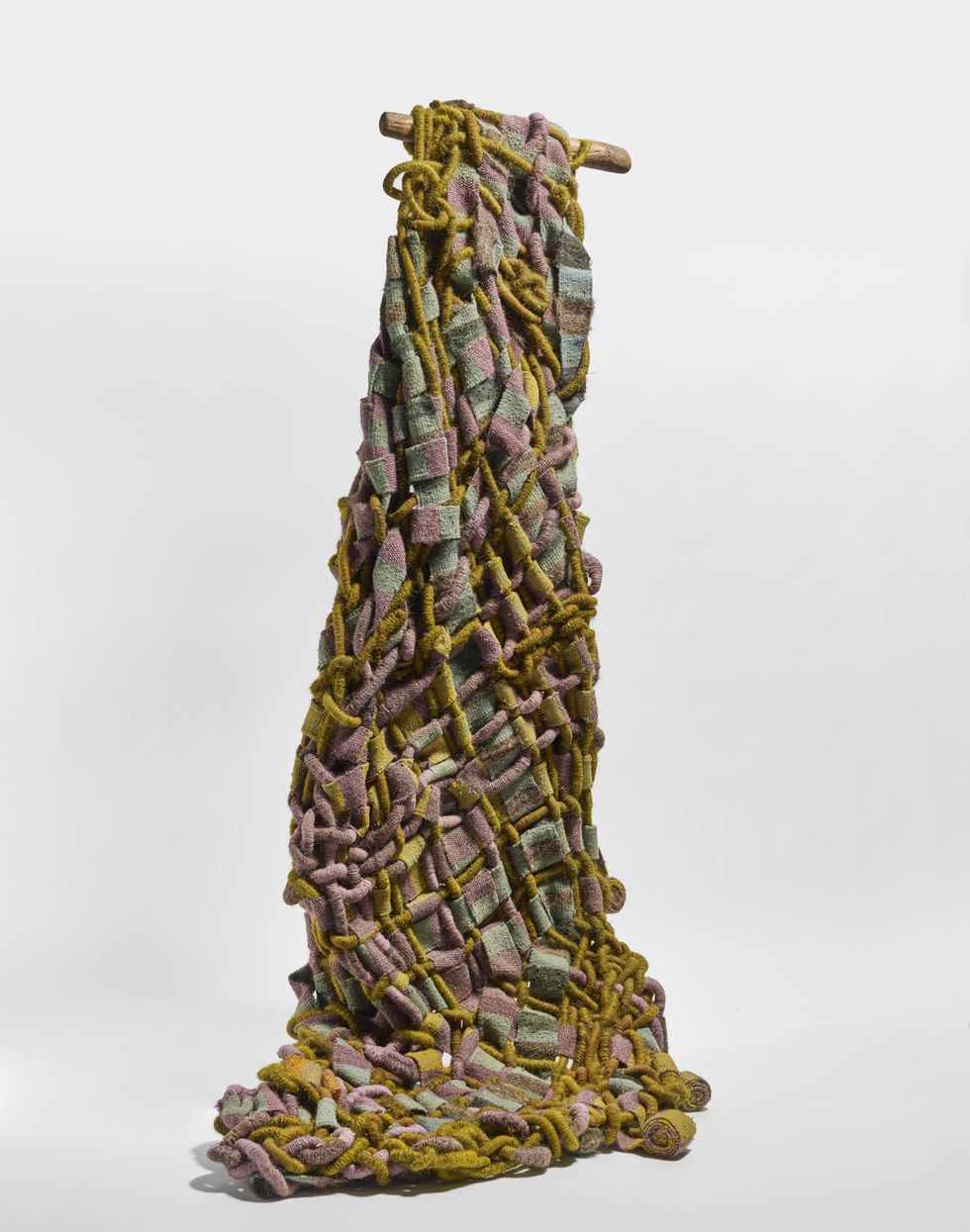 Columna en pasteles (Column in Pastels), 1972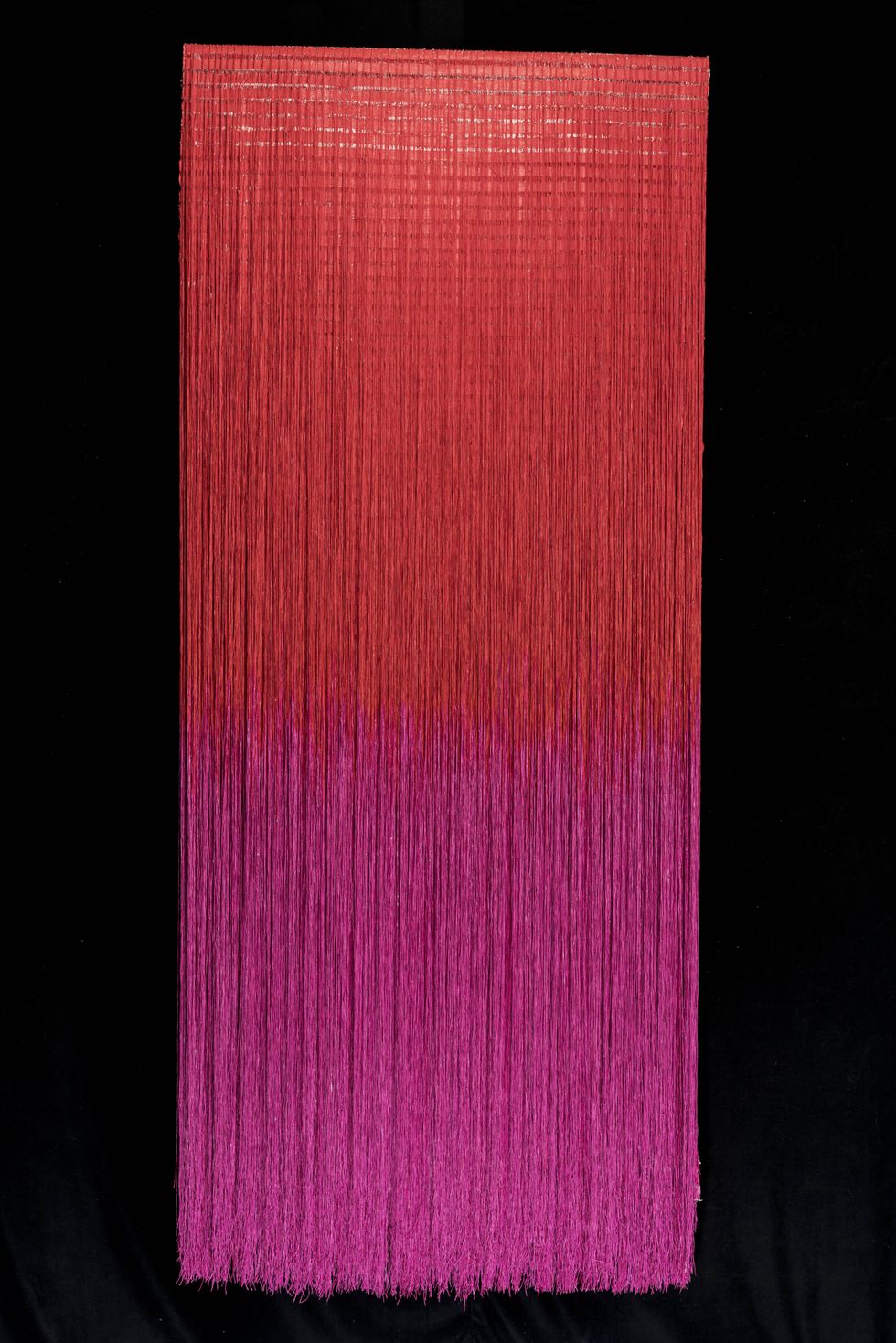 Lienzo en dos colores (Lienzo in Two Colors), 2017
Amaral, who has been a leading figure in the fiber arts movement for decades, eared an architectural drafting degree in her native Colombia before studying under the renowned Marrianne Stregnell in the mid-1950s while attending the fabric and design weaving program at Michigan's Cranbrook Academy of the Arts. After returning home to Colombia, the artist applied ideas gleaned from Stregnell — things like textile design's relationship with space and its potential as an architectural material — to create thoughtfully woven architectural works informed by her environment and deeply rooted in her Colombian heritage.
Not afraid to experiment, many of Amaral's works are made from unconventional weaving materials like horsehair, gold leaf and plastics and challenge traditional weaving methods through innovative plaiting, wrapping, coiling and warp manipulation.
"This retrospective allows audiences to see the six decades of my work side by side
for the first time," said the artist in a statement. "To have it open at the Museum of Fine
Arts, Houston is a great honor, as they hold leading collections in both decorative
arts and Latin American art in the United States.
"This retrospective and publication have been years in the making, and I feel they are a wonderful showcase of my life's work," she continued.
The exhibition, which includes some 50 works by Amaral, will be on display at the MFAH from Sunday, July 25 through Sunday, September 19 before traveling to the Cranbrook Art Museum in Michigan.
Art + Entertainment