Flash Forward
In her new role at a still-new organization, Avenue 360 leader Charlene Flash advocates for healthcare equality during a pandemic.
Fulton Davenport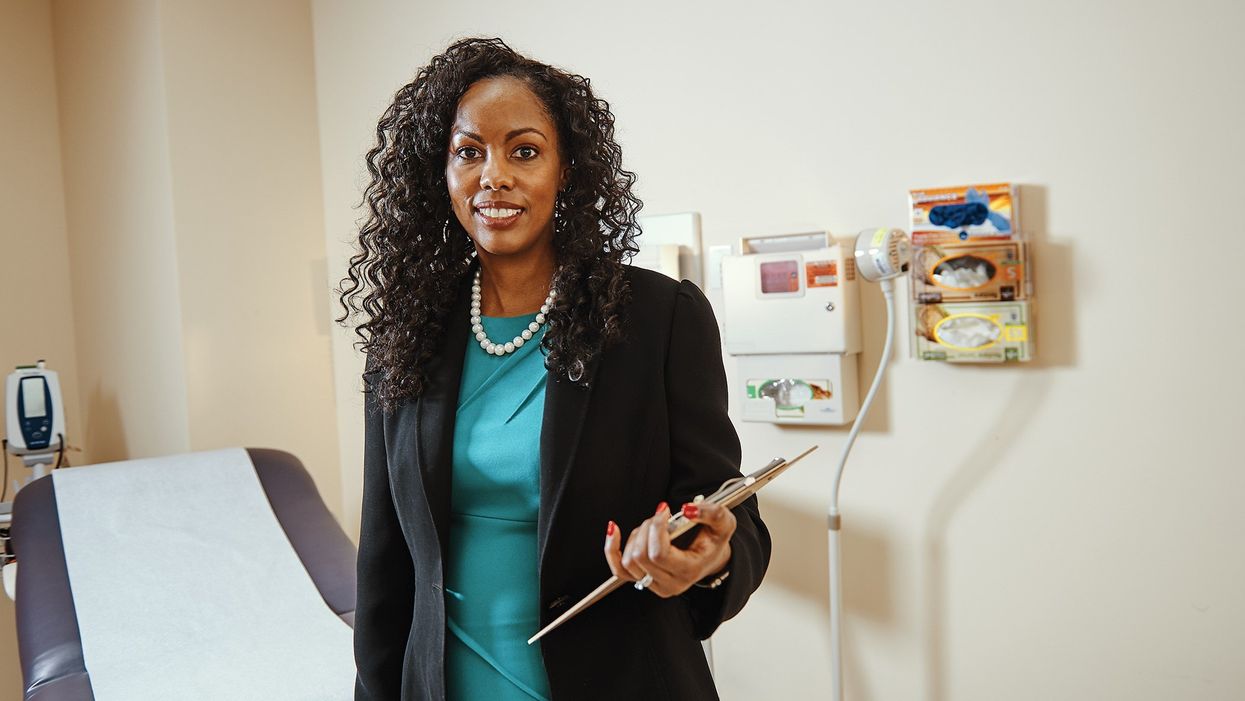 As Covid-19 made its way to Texas, all eyes were on Houston, which was quickly deemed a "hot spot." And with its focus on providing quality, safe and affordable healthcare, Avenue 360 — a new entity that formed when Montrose's AIDS nonprofit Bering Omega merged with Houston Area Community Services (HACS) a couple years ago — adapted. 
---
Having accepted her executive director role with the agency days before Covid-19 reached U.S. soil, Charlene Flash, an infectious disease expert, recalls the early days of the pandemic. "It has been quite a whirlwind," she says. While it may be unchartered territory, Flash is grateful for the opportunity to serve this community. "I think we are all placed where we need to be. It's been an exciting opportunity to help this agency through this challenging time."
Her team was quick to set protocols in place to stay ahead of the disaster. "I'm really proud that we have had no in-agency transmissions amongst our staff," explains Flash, who is also an assistant professor at Baylor College of Medicine, and who enjoys gardening, working out and spending time with her family. (Her partner Brian Hodge is the executive director of the Printing Museum; they have three children, ages 15, 11 and 4.) "It's not been easy, but I'm really proud of that. I'm also really proud that our agency and team were able to do this early on — before many guidelines were even in place. We took the logical approach on how to keep people safe." 
Flash also recalls how "early on, people were afraid to go anywhere, including the doctor's office." In response, Avenue 360 rolled out a new telemedicine platform, and offered some of the first drive-through testing sites in the county, utilizing covered parking lots at two of its seven locations. 
Flash — who, prior to landing at Avenue 360, developed and led Harris Health System's HIV Prevention Program — points out how the agency is staying true to its mission of providing quality care, regardless of ability to pay, throughout the ongoing crisis. "With the massive unemployment rates and the loss in employer-based health insurance, we found that a large proportion of our patients are uninsured," explains Flash, an advocate for expanded Medicaid and accessible healthcare throughout Texas. "We have to stand in the gap and still provide services to those patients.
"This whole Covid experience has been a lot like building a bike and riding it at the same time," she says, emphasizing how rapidly things have evolved over the last several months. "As new ways to address Covid come across, we keep our ear to the ground to make sure we are staying on the cutting edge."
Business+Innovation