Flying Solo
Shannon O'Hara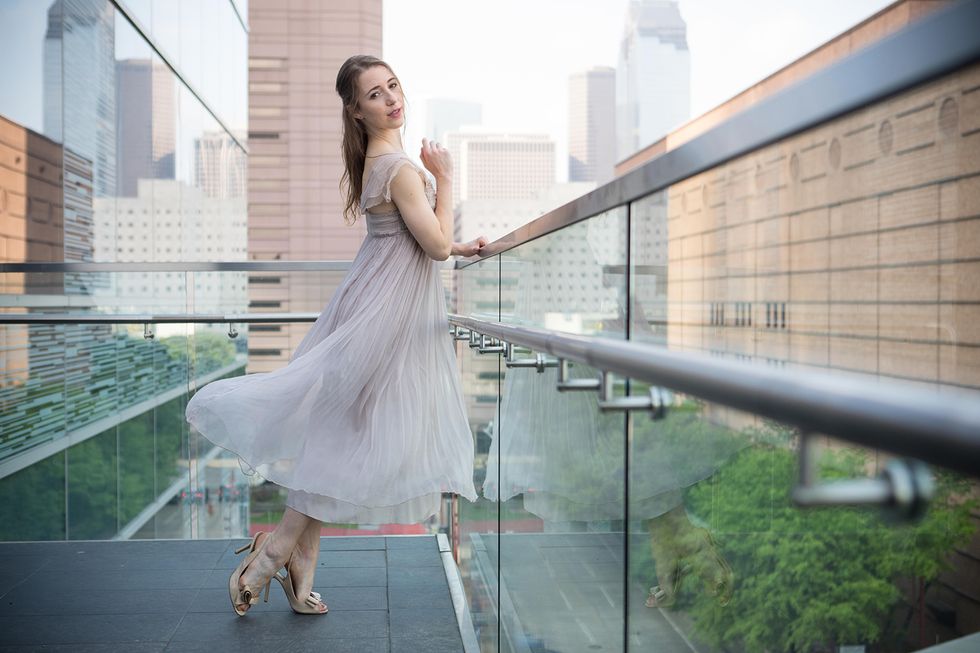 Talk about a Cinderella story. Just as she began her run as the title character in the Houston Ballet's production of Cinderella in March, ballerina Jessica Collado was promoted to the prominent role of principal dancer after 13 seasons with the company.
---
Artistic Director Stanton Welch surprised the Atlanta-reared Houston Ballet Academy grad with the announcement on stage at the conclusion of a Friday night performance, later citing her "complete devotion to the art form."
For her part, Collado, who had recently recovered from a back injury, had quite the celebratory spring. She traveled with the company on tour to Germany, and also wed her longtime boyfriend, Dan, in a celebration at the McGovern Centennial Gardens. Happily ever after, indeed.
Art+Culture