Homaging Its Prohibition-Era History, an Artsy New Age Dawns in Fort Lauderdale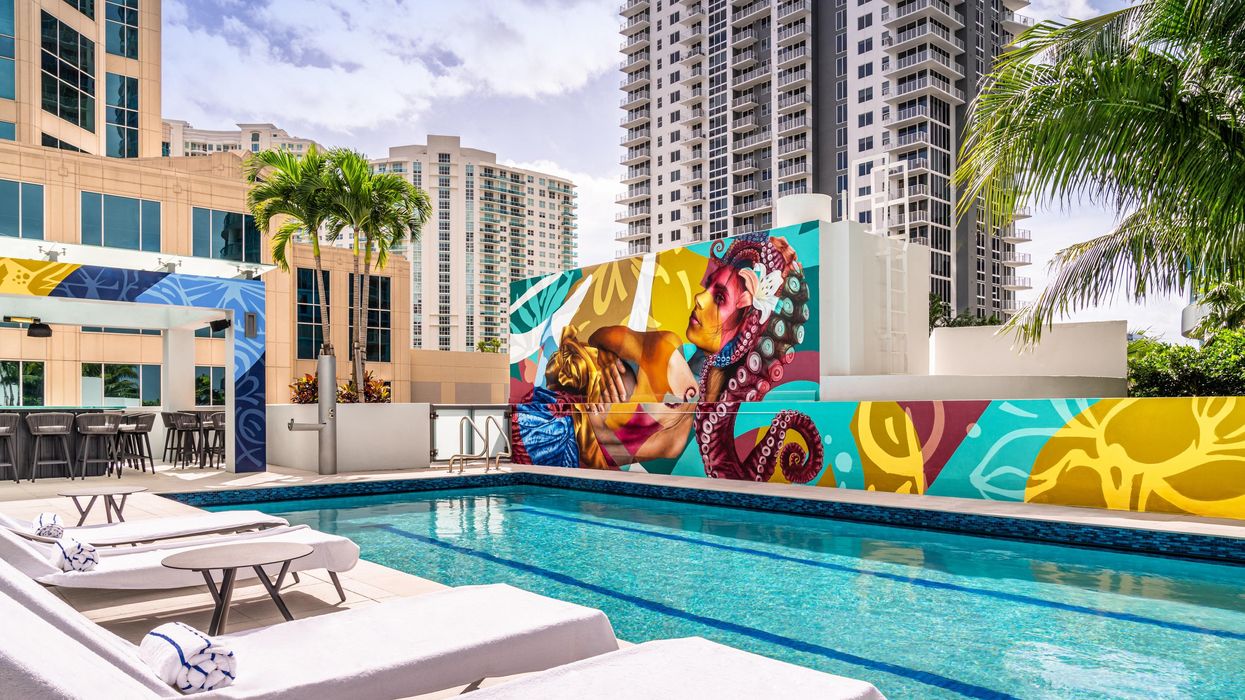 AT THE END of the hallway on the ninth floor of Fort Lauderdale's Hyatt Centric Las Olas hotel, there's a room that isn't yours. Yet you have the key. Inside, it takes a second for your eyes to adjust to the darkness while your ears pick up the sounds of "Despacito" performed as a jazz number. You're inside Nine01, a speakeasy with just two tables and a large wooden bar, homaging Fort Lauderdale's prohibition-era history as a booze-smuggling port.
---
Located 2.5 miles from the beach, the Hyatt Centric is the center of the Los Olas district that's upgrading Fort Lauderdale from a sunny beach town — there's over 300 days of sunshine a year — to a foodie and cultural destination.
Los Olas Boulevard follows New River down to the beach; restaurants, shops and art galleries dot the way. Visitors won't have to rely on GPS to find the oh-so-cool restaurant YOLO, as there is literally a burning tree outside. The scene-y spot serves up steaks and homemade pastas, best washed down by one of many unique Old Fashioned-style cocktails. The party continues next door as the restaurant's bar, O Lounge, turns into a "micro club" with live music and dancing into the morning.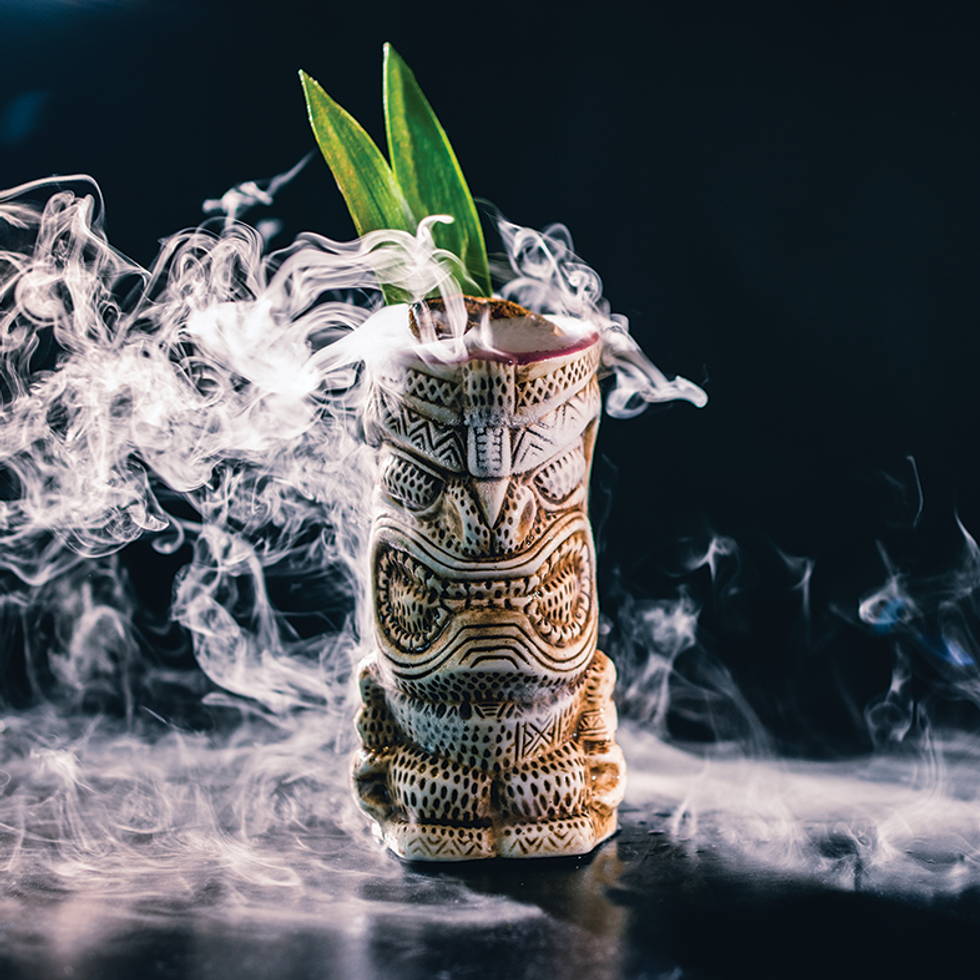 The rum-based drink Burning Man at YOLO
Nearby, the NSU Art Museum is worth a visit. Through the fall, find a well researched exhibit about the influence of European artists on Keith Haring. (The show borrows Pierre Alechinsky's haunting masterpiece "The Tomb of Ensor" from MFAH.) Houstonians will enjoy the work of the petite and very chic chief curator Bonnie Clearwater; she's a top scholar on the life of Mark Rothko, and has written numerous books on him.
FAT Village Arts District offers a counterpoint to the fine art of the museum. A short Uber from Los Olas, FAT Village hosts a number of exhibition and gallery spaces in urban warehouses that are so covered in murals that the buildings are art pieces unto themselves. Elsewhere in the colorful district, the just-opened Sistrunk Marketplace and Brewery is home to 10 different food and bev stalls. The Shady Distillery, whose line of vodka and rum is named for the shady characters from prohibition-era smuggling, is one.
Back at the Hyatt Centric, there's no need to smuggle a nightcap: There's a champagne vending machine right by the elevators.
People + Places