After Abuse and Neglect, Pup Brownie Now Trained to Push a Button When She Needs to Go! (She's Ready for Her Forever Home)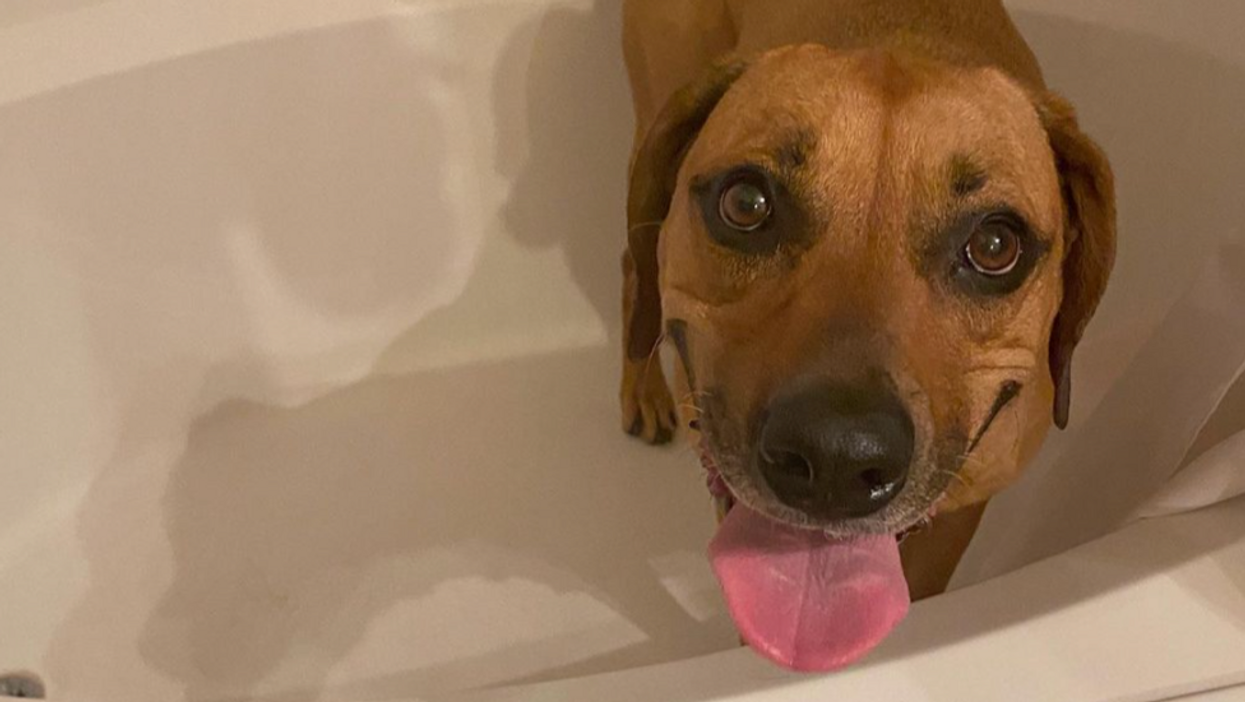 BROWNIE IS AS sweet as her name implies. The five-year-old mixed breed spent the first part of her life chained up outside. When a neighbor noticed the neglected pup was pregnant, she brought Brownie to Friends for Life in the Heights where she had 11 puppies and was quickly adopted.
---
She lived with her new family for six months before she was returned to Friends for Life. After spending most of her life isolated from people, Brownie struggled to adjust to a household full of new humans. She also had never been walked before going to Friends for Life so walking her was a struggle.
She's since been living with new foster parents who quickly discovered how smart Brownie is. Her new fosters added structure and comfort to her life. Not only has Brownie mastered the basics — along with being house-and-kennel-trained — she has also learned how to press a button to alert her fosters when she needs to go to the bathroom.
Her current foster parents say, "She's ready. She's very ready to be with someone forever." Prior to being taken in by her neighbor, she had never been shown affection and is still learning how to ask for snuggles. She is ready to heal from her rough past and live the rest of her life surrounded by love.
Brownie is available for adoption through Friends for Life and you can follow her on Instagram.
Cute-animal-video fans might recall that, in 2019, Friends for Life Animal Rescue went viral online for a video of one of it cats repeatedly letting other cats out of their cages! So they know something about adorable pets.
People + Places