Bow Wow! Rosenberg Biz Will Make a Plush Version of Your Rescue Dog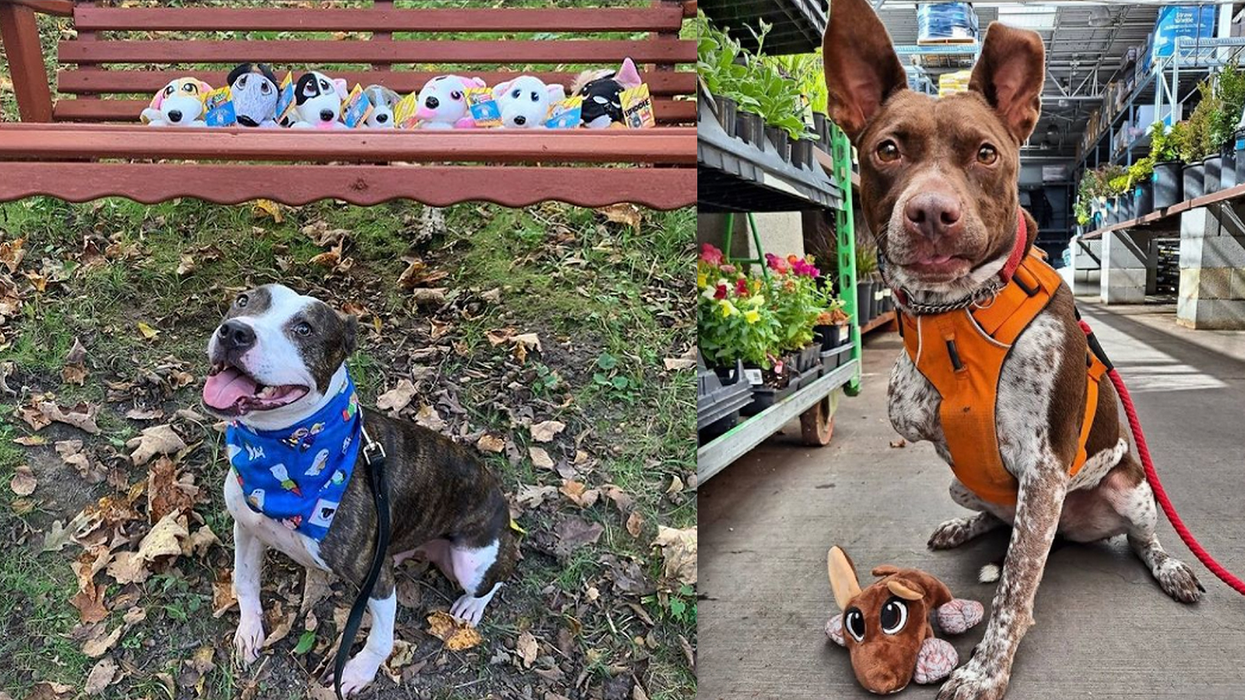 DARRIN WILSON AND Laura Brown are on a mission to inspire the next generation of dog adopters with their one-of-a-kind plush toys. Based out of Rosenberg, Pibborafi Rescue Heroes is impacting hearts and minds, one plush pup at a time.
---
Wilson, the founder and CEO, had no idea a self-made birthday gift would lead to his successful business venture. "I created a plush toy version of our rescued Boston Terrier, Angus, to give to my now ex-wife as a birthday present," he says. She posted it on social media, and it started circulating. "We began to receive requests from people we didn't know, all of them asking how to buy him," says Wilson, who pounced on the opportunity to simultaneously help animals and start a business.
So Wilson began crafting plush versions of pups who were rescued and adopted. "We hold a contest [on Instagram] and choose a winner who gets their rescue dog created as a plush toy. We send the first few off the production line to the owner free of charge."
The toy — meant for humans, although he admits dog-owners can't resist letting their K-9 companions snuggle with them as well is created — is then made available for purchase online, with a portion of proceeds going to charity. "We donate proceeds from the to the rescue, shelter or charity of the owner's choice." (Not only do the charities benefit financially — so does the owner. "We give customers a royalty if theirs is a blockbuster," says Wilson.)
For her part, Brown became involved when her dog was selected as a winner in 2018; she donated a bunch of the plushies she received to Texas Children's Hospital. She was inspired by the business model and reached out to Wilson, who lives in Ontario, to come on board. Brown is now the company's Executive Officer, focusing on marketing and communications.
With their fanbase and subsequent contest participation growing each and every day, Wilson, who has raised thousands for rescue animal charities, says their toys are more than just novelty stuffed animals. They serve as special keepsakes, especially during what is already a challenging season for many. "The pandemic, it seems, has only increased interest in what we do," he says, telling the story of Booker, who was voted a "fan favorite" this past spring. "He sadly passed unexpectedly this fall, and his mom created a short video of how his plushie helps to remember him. She also told us that she hopes others can remember him through his little soft mini-me."
People + Places