Get a Room! Montrose's Hip New Hotel Project is Underway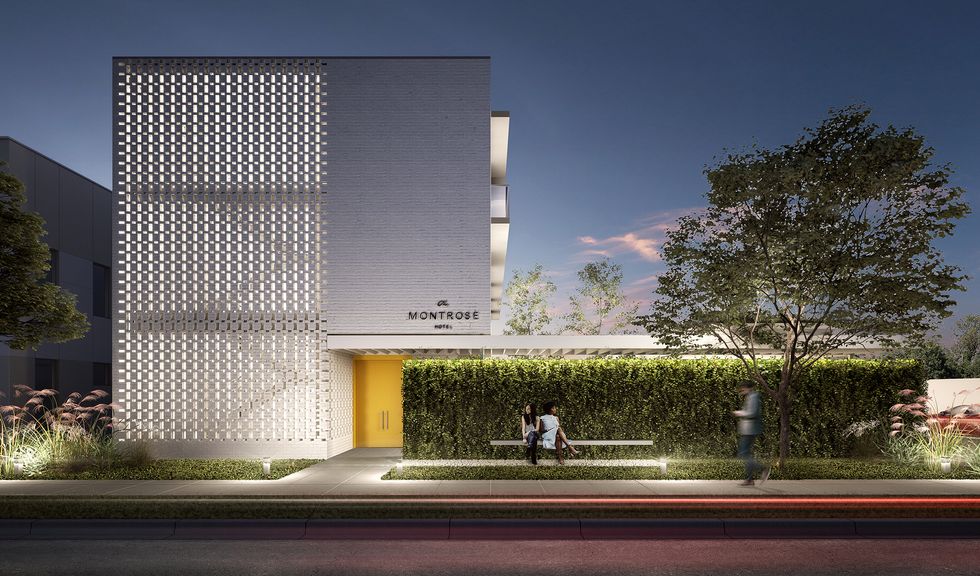 Over the last decade, Houston has grown in population and reputation, paving the way for several new hotels to open their doors — many in Downtown, and just a few elsewhere. Now, Montrose is about to check in to a new era, thanks to Goodnight Hospitality. Master Sommelier David Keck's development group has announced plans to open the nine-room Montrose Hotel at 2509 Dunlavy, a stone's throw from its other businesses including Goodnight Charlie's honky-tonk, Biscuit home-décor shop, and several other forthcoming projects.
---
The hotel, which will be designed in a "luxe mid-century" style by Biscuit's Bailey McCarthy and Houston-based architecture firm HR Design Dept, will be small — but its draw will be huge, as the Montrose neighborhood's foodie-friendly and culturally diverse reputation is becoming one of the city's main tourist destinations. And it will be in line with Goodnight Hospitality's other efforts to create unique spaces for locals and visitors alike, as in the tree-filled parking lot of Goodnight Charlie's that is much more "park" than "lot."
"Houston is a diverse city full of unique neighborhoods and a celebrated culinary scene that is not reflected in the hotel options that almost exclusively serve the Downtown and Galleria area," said partner Peter McCarthy in a statement. "We want to provide out-of-town visitors an opportunity to discover a different side of Houston with a luxury boutique hotel in Montrose — a space that highlights the unique character of our neighborhood and invites guests to explore more of what Houston has to offer."
The group is actively working with the City of Houston to get started on construction, and hope to open the Montrose Hotel — complete with patio, rooftop garden, and a bar and restaurant exclusive to hotel guests — by late 2020.
Dispatches