At Glam, In-Person Symphony Ball, VIPs Celebrate an Arts Community Set to Rise from the Ashes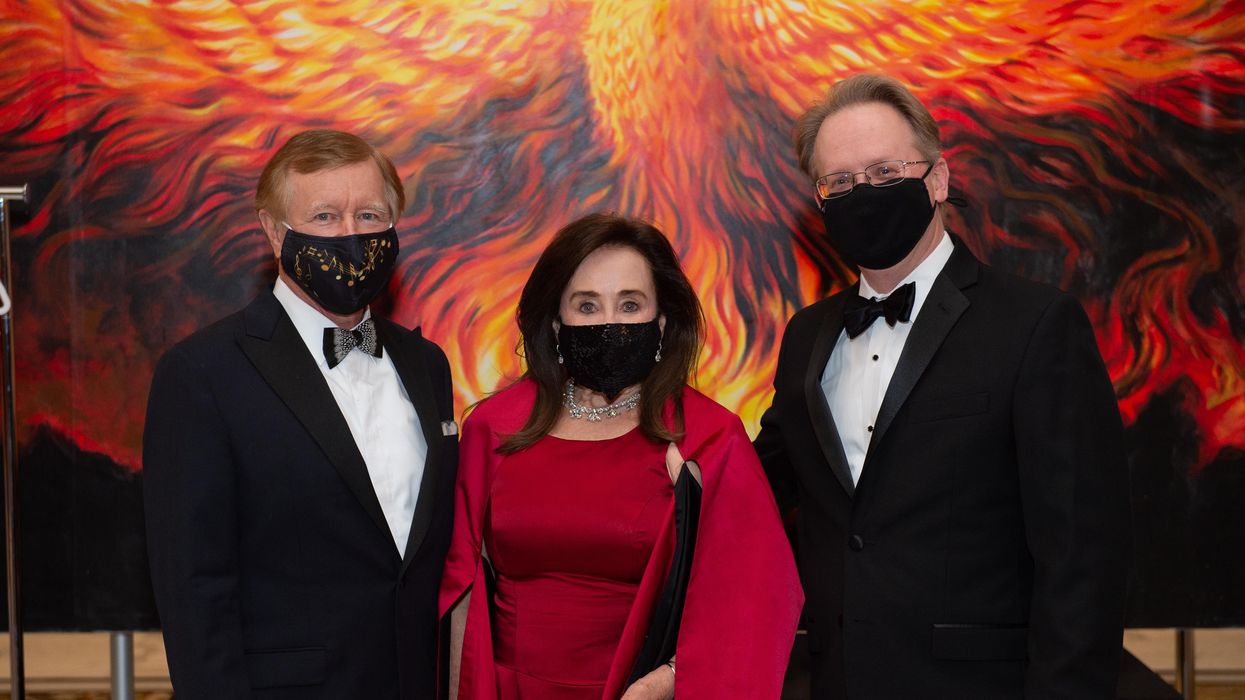 AS COVID VACCINATION numbers soar — as does general optimism for a new post-virus era —Houston society is again dressing up and stepping out, cautiously, to support the arts and other causes. Saturday night, they made the scene at the Post Oak Hotel, for a grand in-person black-tie bash in support of the Houston Symphony's educational and community-outreach programs.
---
The evening also celebrated the fact the Houston Symphony is said to be one of the only major orchestras in the world to have been giving live performances (and live-streamed ones) almost nonstop since the pandemic hit last year.
Themed the "Royal Phoenix Ball," with an uplifting message about rising from the ashes of a devastating year and hitting new heights, per the plight of the mythical bird, the covid-savvy ball raised more than $800,000. The temperatures of the 114 guests were taken upon entry, and they were politely monitored for mask-wearing when they weren't at their tables dining or sipping Singapore Slings at the sexy "Dragon Fly Bar" erected near the ballroom entrance. Guests were also given a virtual option, to take in the live-streamed festivities from home.
Event coordinator extraordinaire Richard Flowers turned the hotel ballroom into a chic, moody, tropical-esque club with tabletops set with bold florals and regal avian motifs — and an elevated, black-mirrored stage on which ballet dancers performed for guests including Jesse and Betty Tudor and real estate executive Beth Wolff. Ben Chavez, the Houston-raised Broadway star, also entertained, accompanying himself on a piano under a multi-colored spotlight.
Dinner by Chef Jean-Luc Royere was lovely, many guests remarked. It included a salad of heirloom tomatoes and micro basil and moved into an elegant surf-and-turf main course of filet mignon and roasted red snapper. For dessert: an almost too-pretty-to-eat domed almond tart with strawberry ganache and garnished with gold leaf. Wine pairings, uniquely substantial by banquet standards, were provided by longtime Symphony patrons John and Lindy Rydman and Lisa Rydman of Spec's Wine, Spirits & Finer Foods.
Phillips 66 was the presenting sponsor of the ball for the seventh year in a row. Auction items included a one-of-a-kind Phoenix brooch with multi-colored emeralds, rubies, sapphires, and diamonds from Nini Jewels — and a jewelry pull donated by Tenenbaum Jewelers. Guests included John Mangum, Eric Lindsay, Bobbie Nau, Robin Angly, Miles Smith, Vicki West, Ralph Burch, Fran Fawcett Peterson, Cheryl Byington, Leslie Siller and Alan and Elizabeth Stein.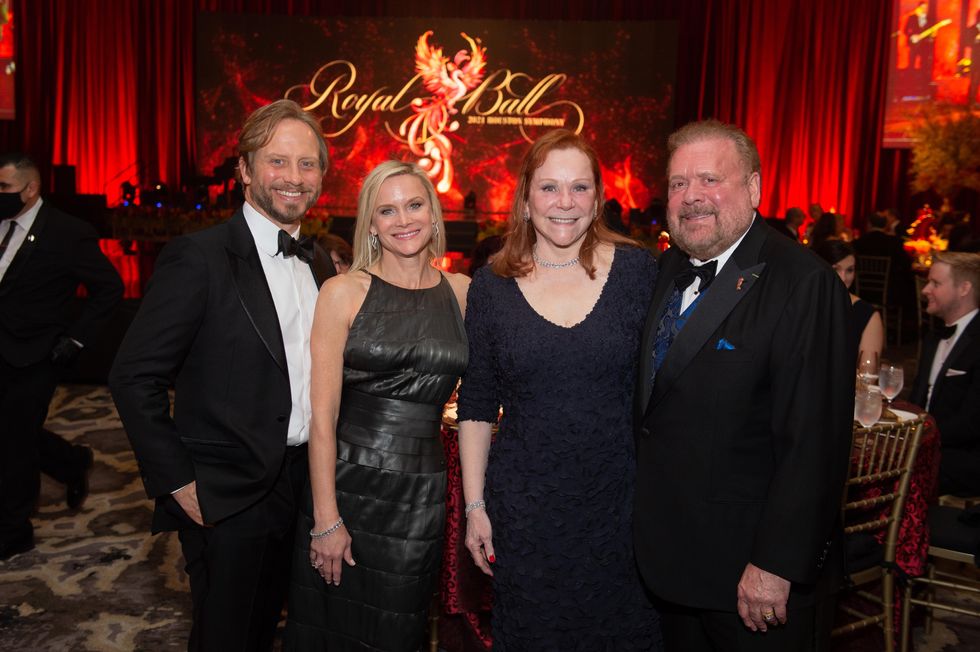 Eric and Lisa Lindsey, and Lindy and John Rydman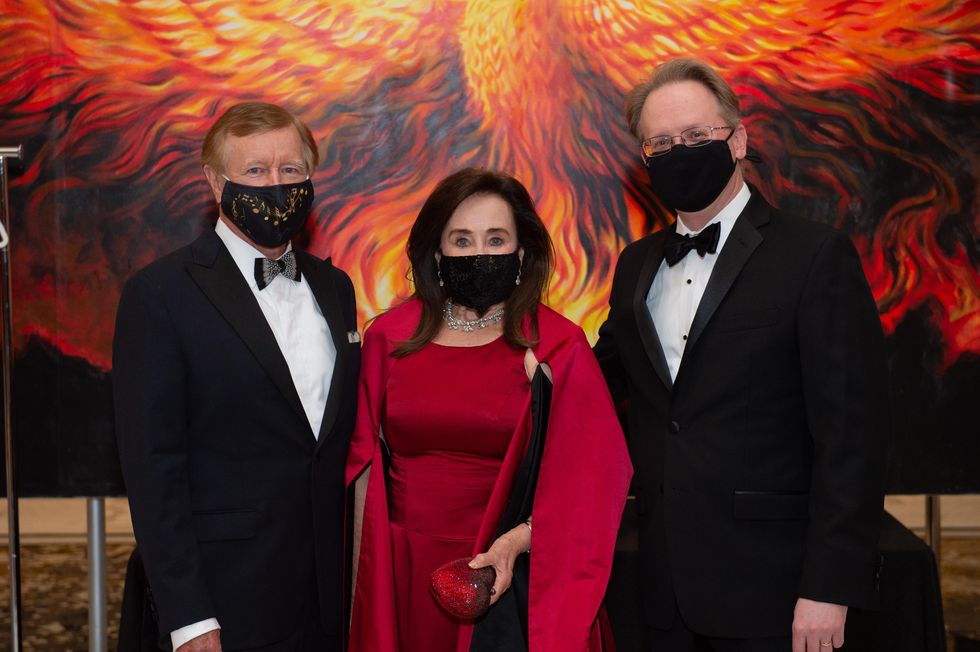 Jesse and Betty Tutor with John Mangum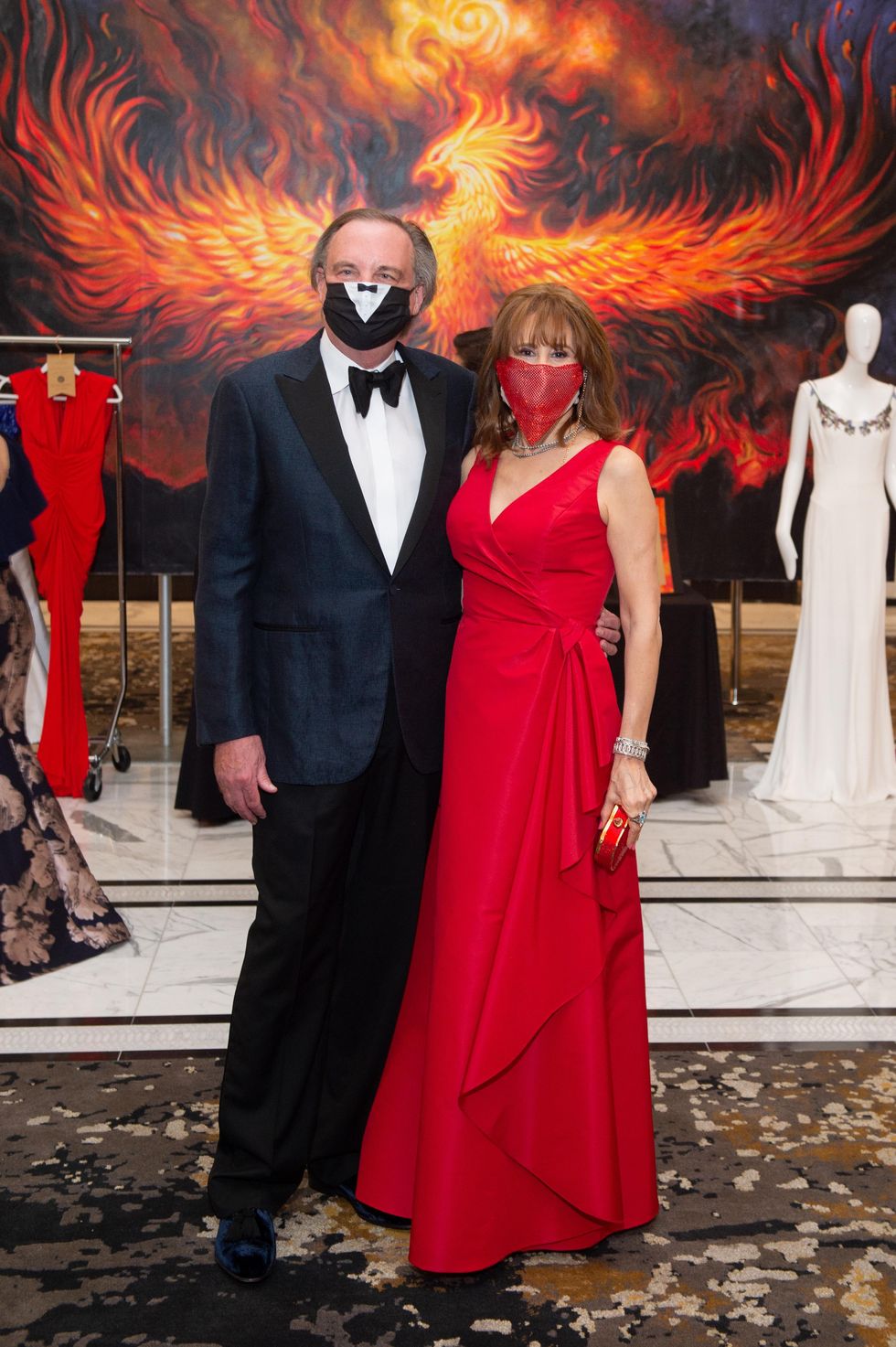 Ralph Burch and Vicki West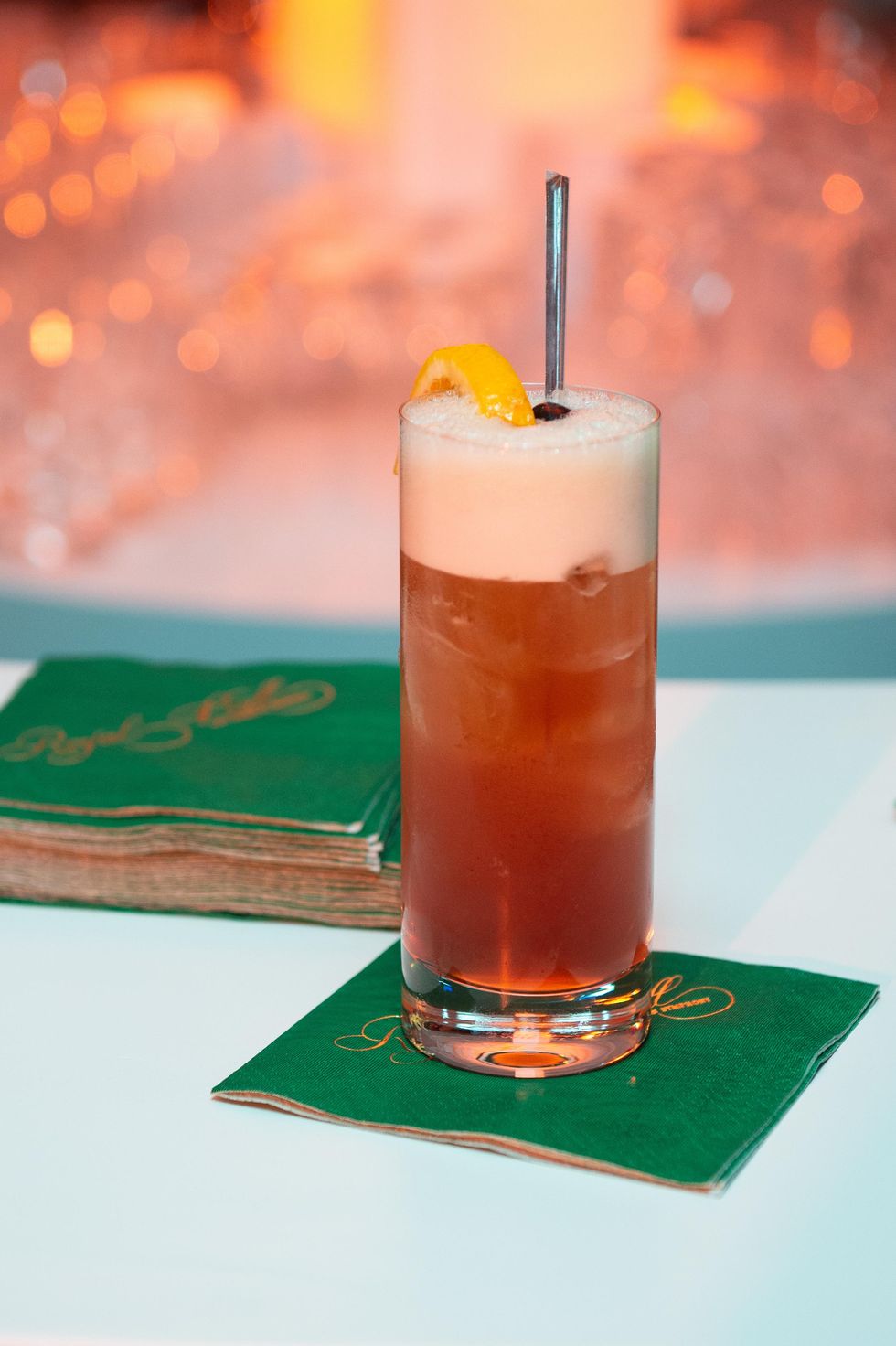 The evening's Singapore Sling signature cocktail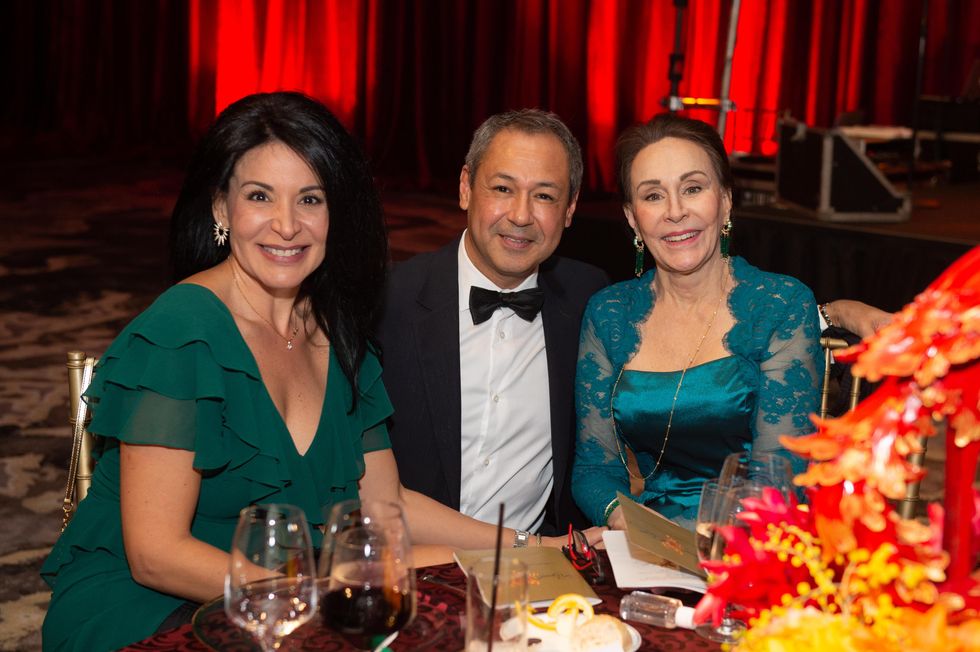 Alejandra Ruedas, Hector Villareal and Anna Dean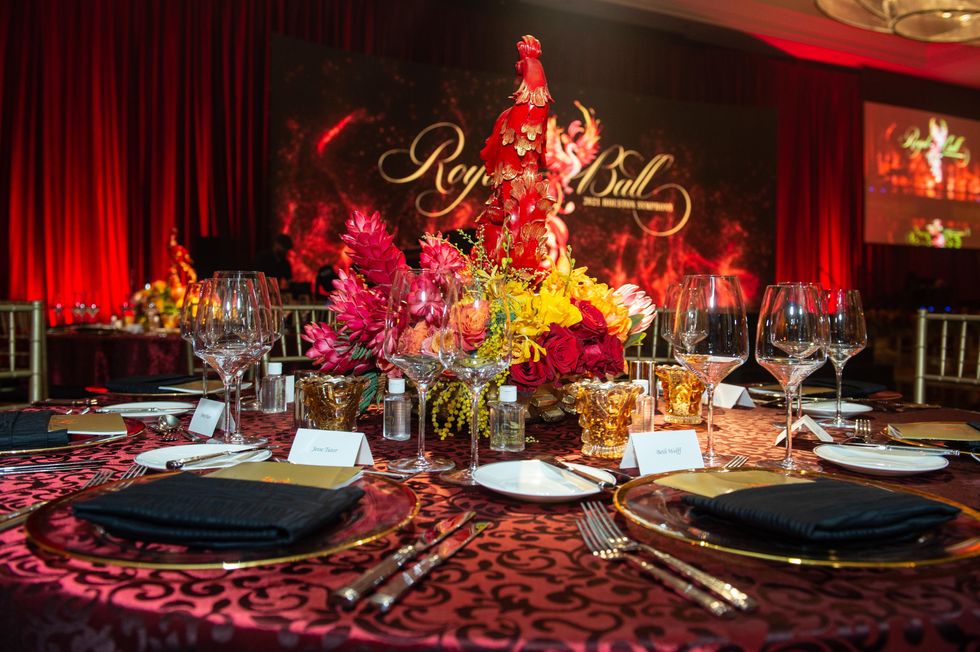 Centerpieces by Richard Flowers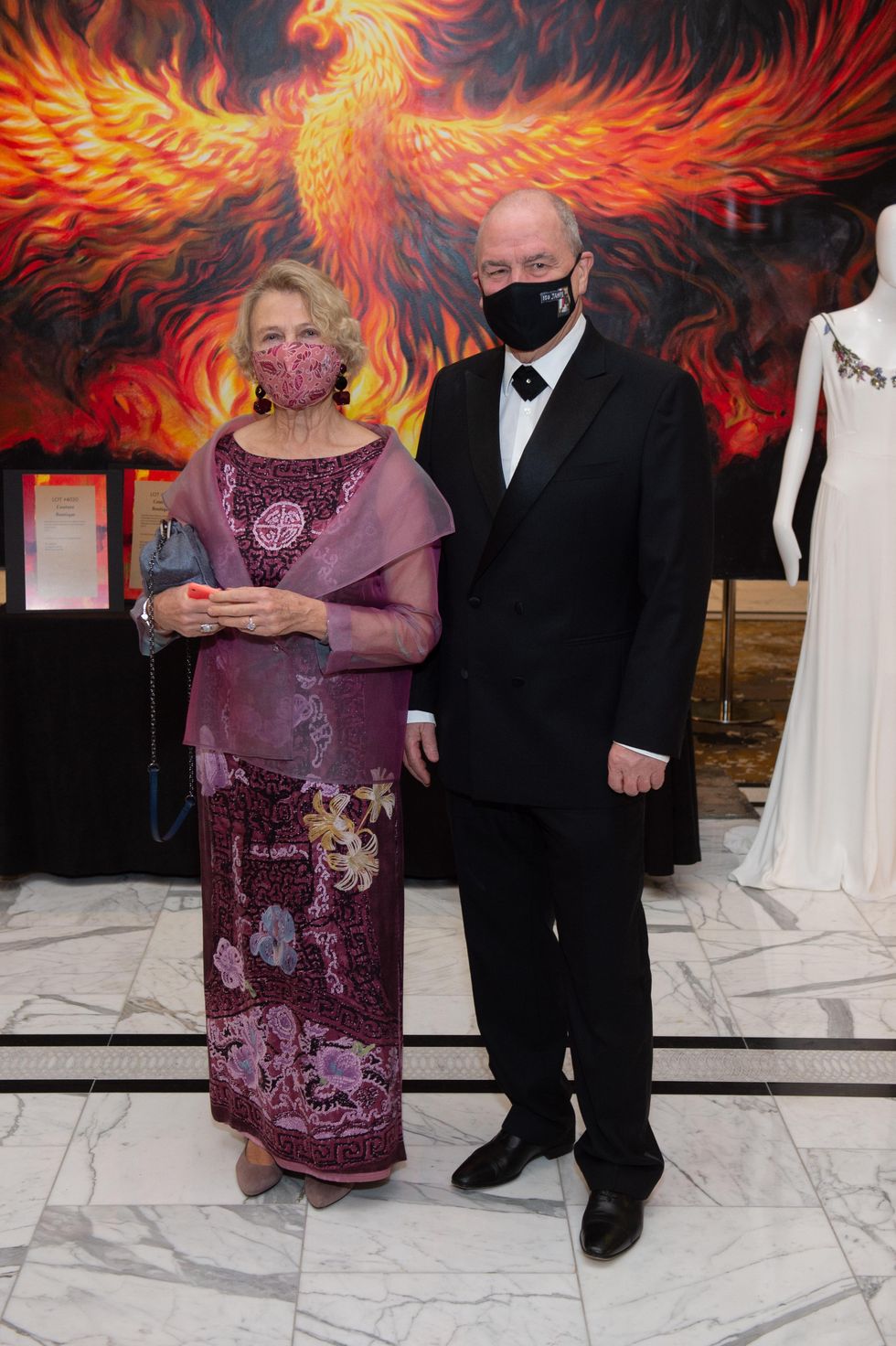 Rita and Hans Graf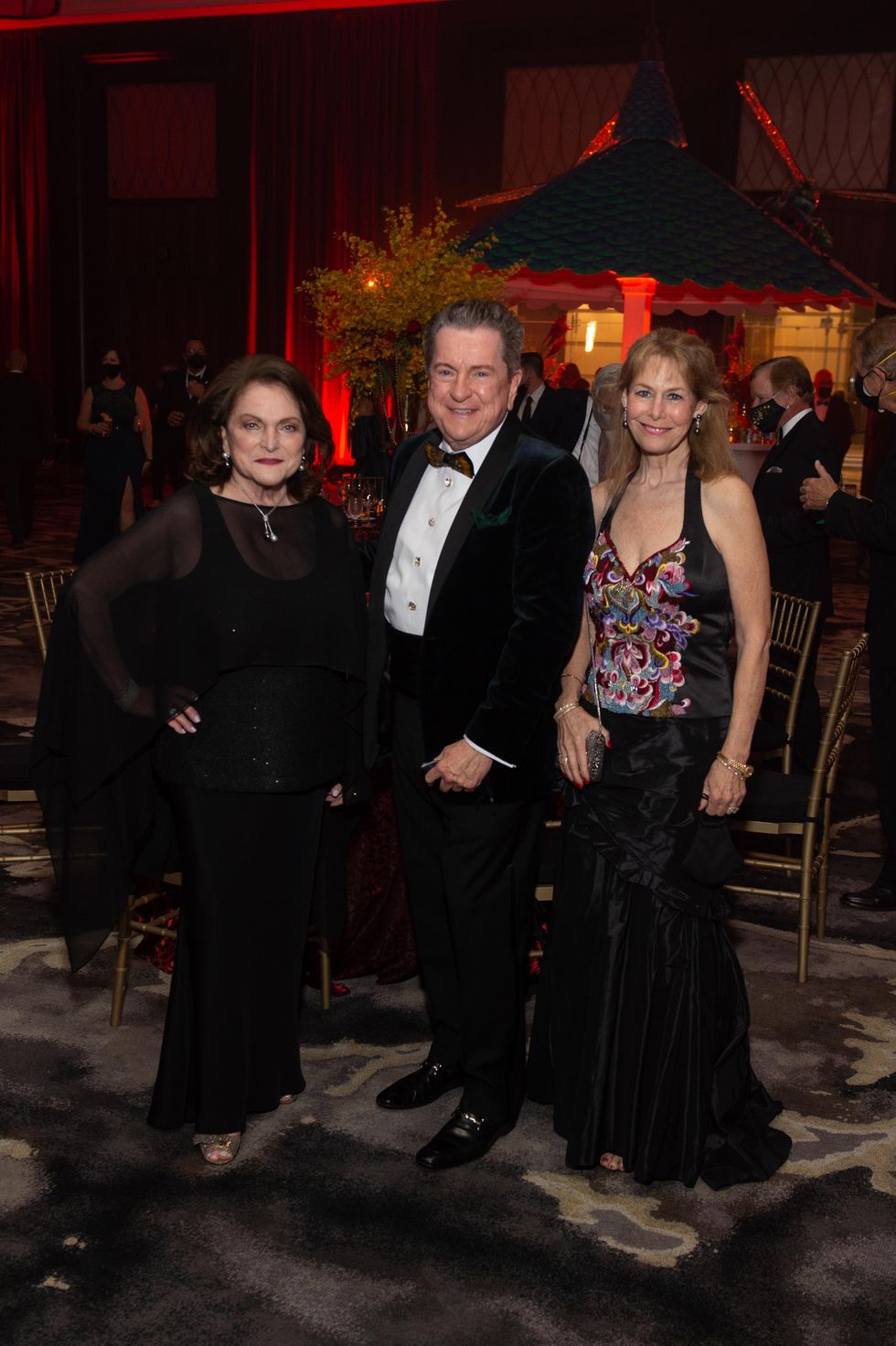 Beth Wolff, Bill Stubbs and Cheryl Byington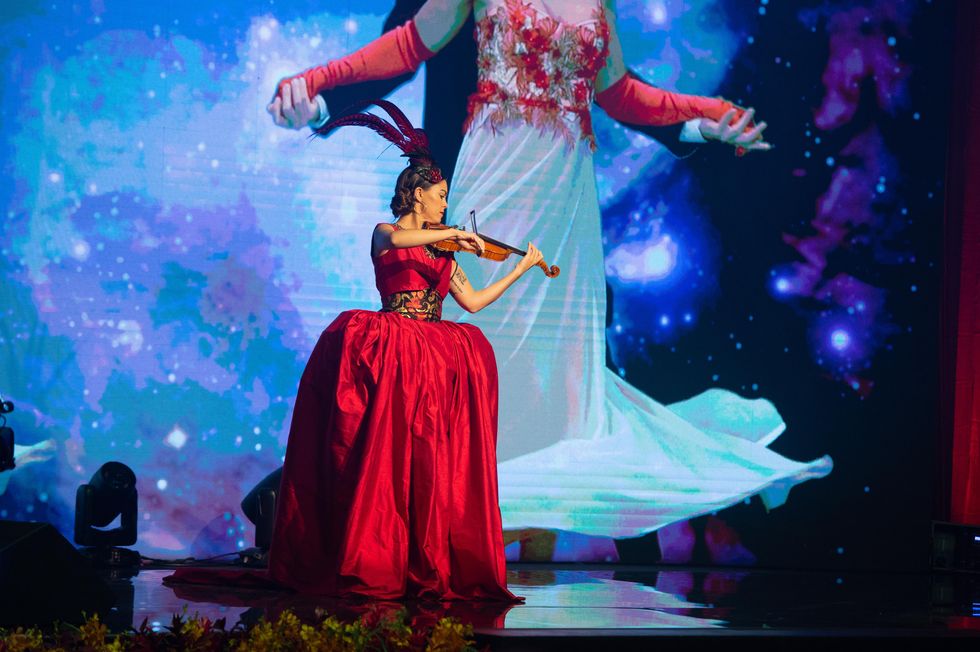 A Symphony violinist gives a moving performance.
People + Places