In Covid Times, Symphony Reimagines Opening Night
Guests enjoy lovely, thoughtfully scaled-down performance, and home-delivered dinners.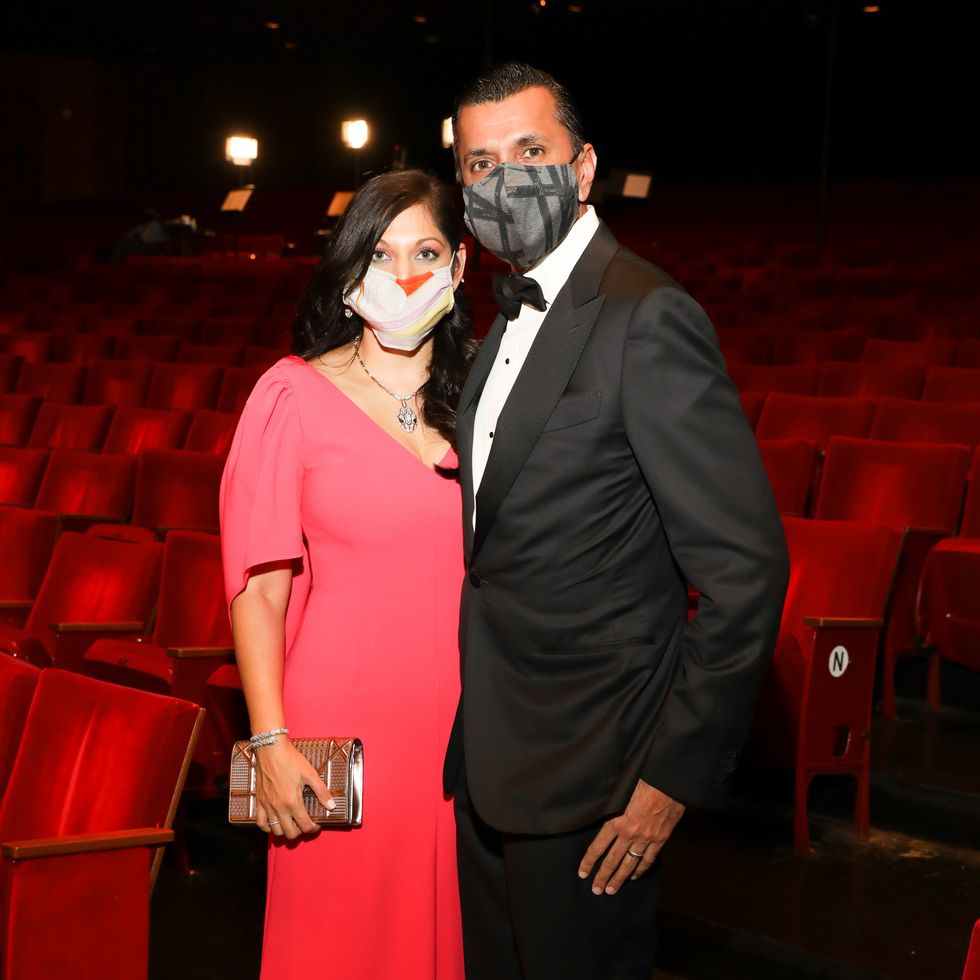 As the Houston Symphony hit high notes at its Opening Night Celebration on Saturday night, it also raised a high bar — the scaled-down, socially distant and live-streamed event was lovely, and a Covid-era model for performing arts groups struggling to find their way through tough times. The memorable program was curated to highlight small groups of musicians on stage at a time, rather than the entire orchestra.
---
Indeed, with its chairs Sippi and Ajay Khurana, and with major sponsorship from ConocoPhillips for the 34th year, the Symphony raised more $500,000 — about twice its goal.
A group of about 60 patrons and journalists were invited to don black ties, gowns and mandatory masks, and spread out in Jones Hall, which normally fits nearly 3,000. Many others watched from home, as Executive Director John Mangum, with his perfect NPR-style delivery, narrated the proceedings from the back row, introducing the various musical pieces and discussing their history and importance. Perhaps this is one of those smart, coronavirus-era innovations that will outlive the pandemic?
The program, deviating from typical opening-night shows highlighting big works by old masters, instead presented music by pre-eminent women composers—including Jessie Montgomery's Banner for string quartet and string orchestra (based on the Star Spangled Banner and Lift Ev'ry Voice and Sing) and Jennifer Higdon's Autumn Music for wind quintet. Notably, Keiko Abe's Conversations in the Forest for two marimbas was also on the set list; rarely featured instruments, marimbas are kind of a wooden xylophone whose haunting vibrations thoroughly filled the hall Saturday, dazzling guests.
Gabrieli's Duodecimi Toni, Ravel's Introduction and Allegro, and Vivaldi's Concerto for Four Violins were also performed.In lieu of the traditional grand seated dinner following the Opening Night concert, City Kitchen caterers home-delivered dinners and charcuterie trays with wine selected by John Rydman's Specs Wines, Spirits and Finer Foods to patrons after the event.
AT TOP: Event chairs Sippi and Ajay Khurana
Art+Culture