'Go Red' Goes Big! Lunch Raises $1.6M for American Heart Association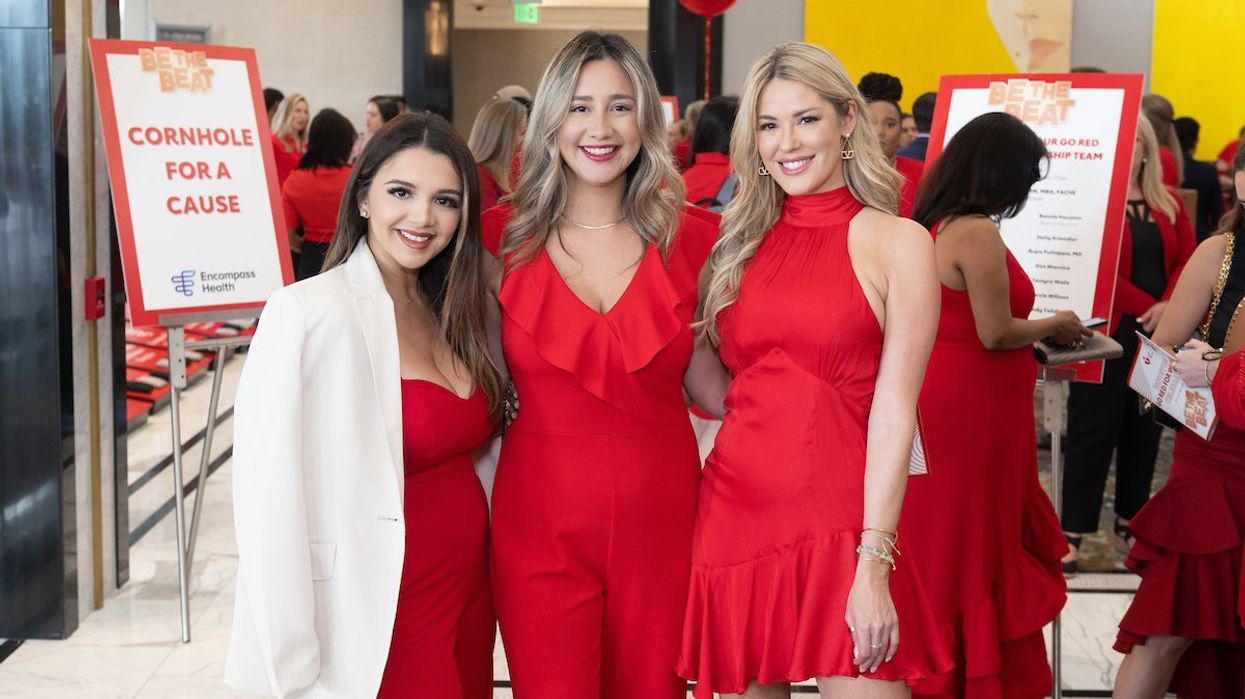 THE AMERICAN HEART Association hosted its annual Go Red for Women luncheon at The Post Oak Hotel, bringing in more than $1.6 million for the organization.
---
With a theme of "Be the Beat," the event began with CPR training, blood-pressure checks and other educational content; the hundreds of guests then made their way into the red-swathed ballroom for the seated luncheon and program.
Emcee Sarah Pepper introduced the afternoon's guest speaker, Christian and pop singer Amy Grant. In an interview, she revealed that she has faced heart problems while on tour, and implored the attendees to place their health above everything else. She then proceeded to give a lively performance.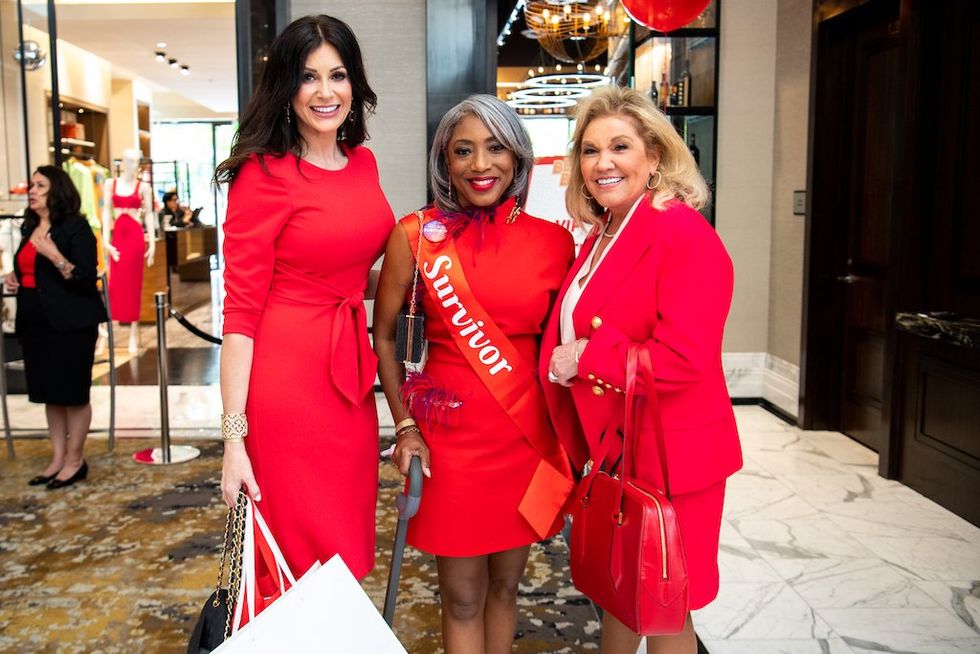 Jody Merritt, Monitrice Malone and Edna Meyer Nelson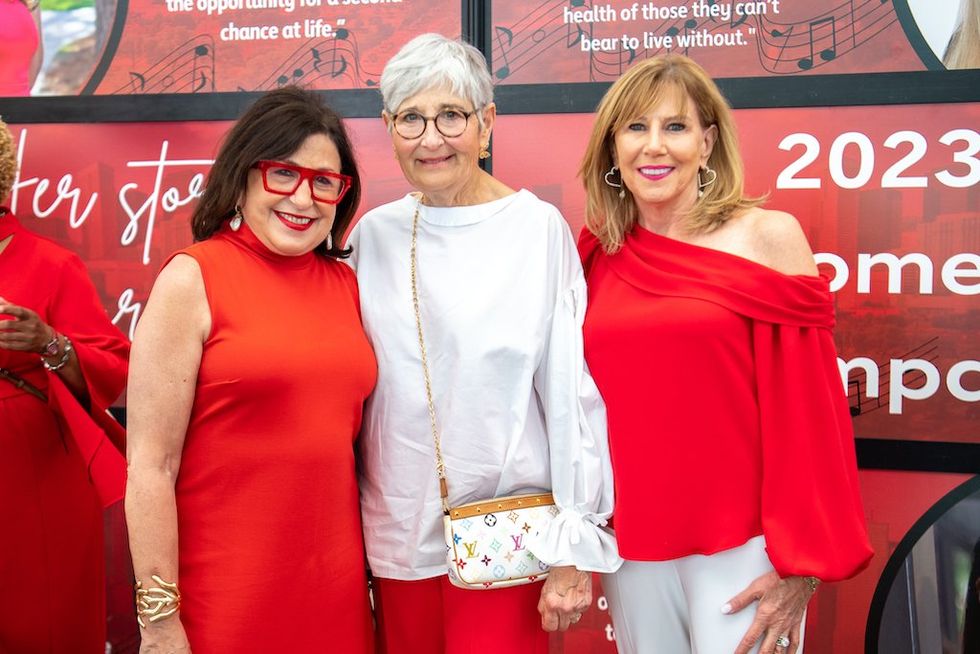 Roz Pactor, Joan Pillow and Lu Caltagirone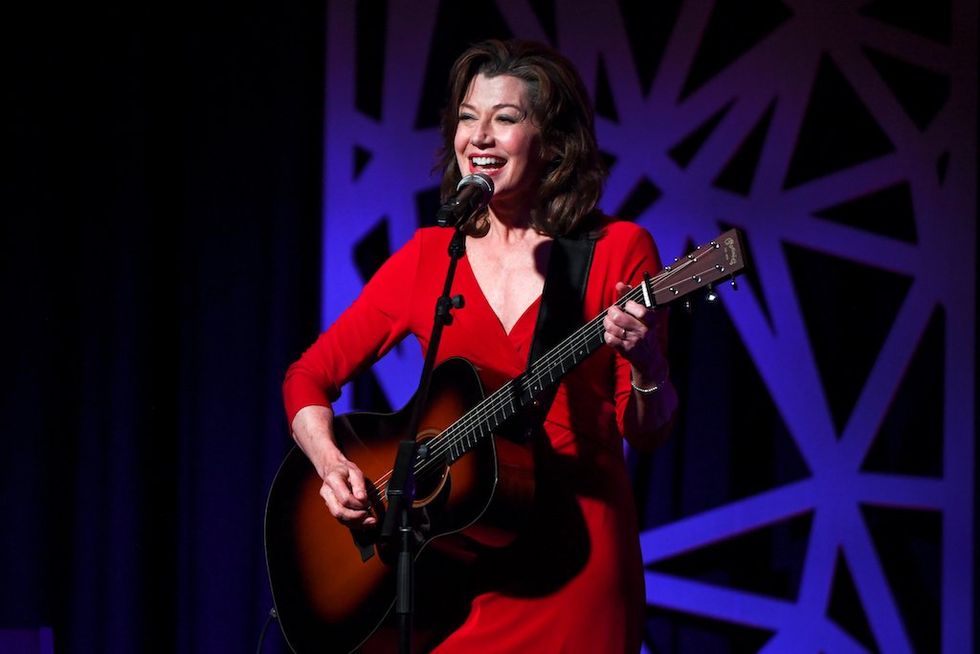 Amy Grant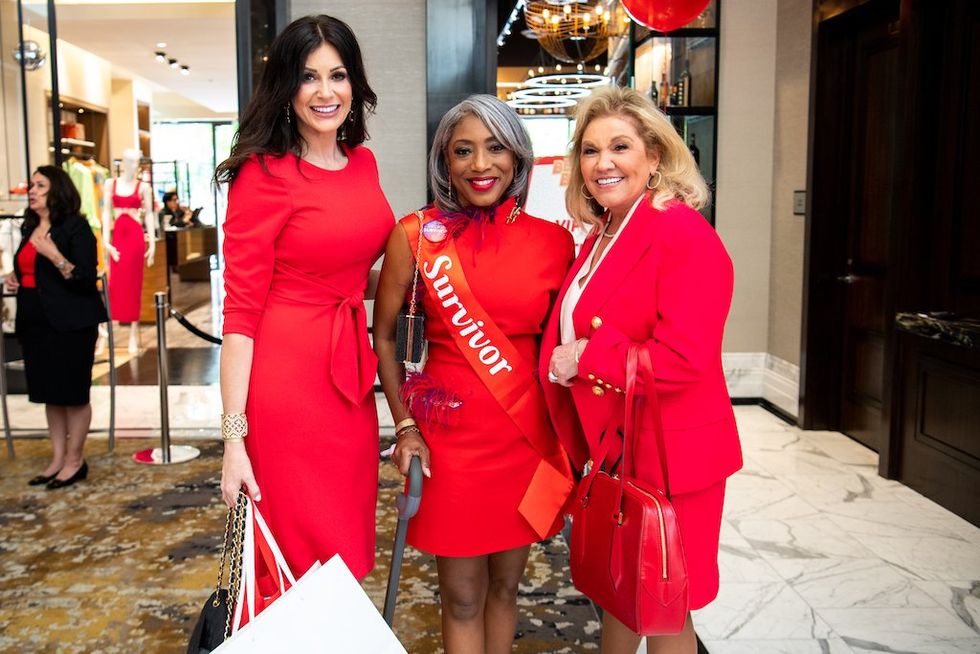 Jody Merritt, Monitrice Malone and Edna Meyer Nelson
Elizabeth Stein, Hallie Vanderhider, Cissy Abel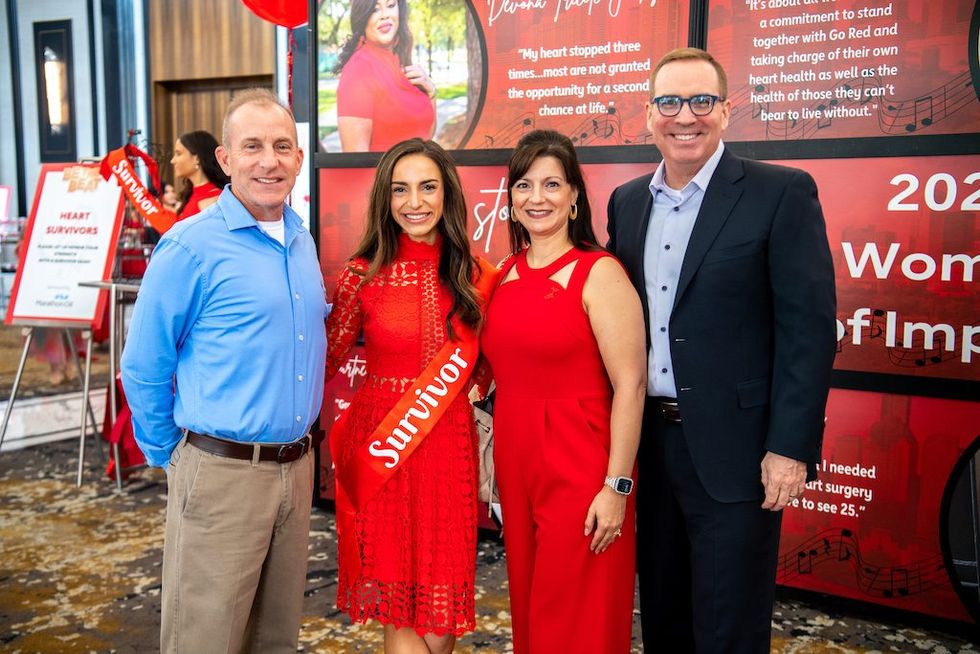 Chris Burke, Chloe Burke, LoRanda Burke and Larry Cannon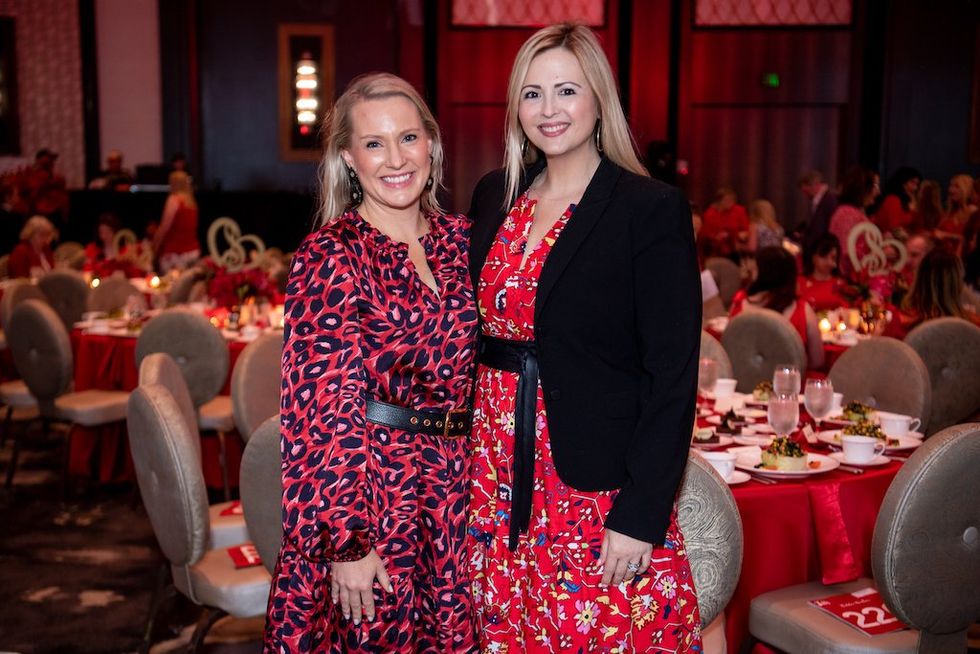 Cathleen Fishel and Lynn Forte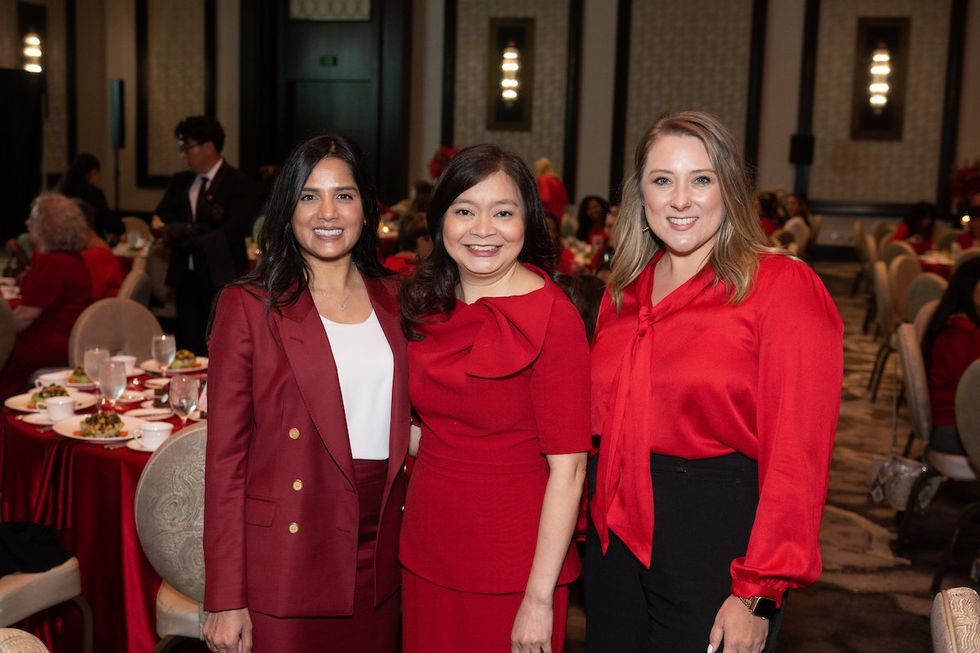 Malisha Patel, Erin Asprec and Kate Willis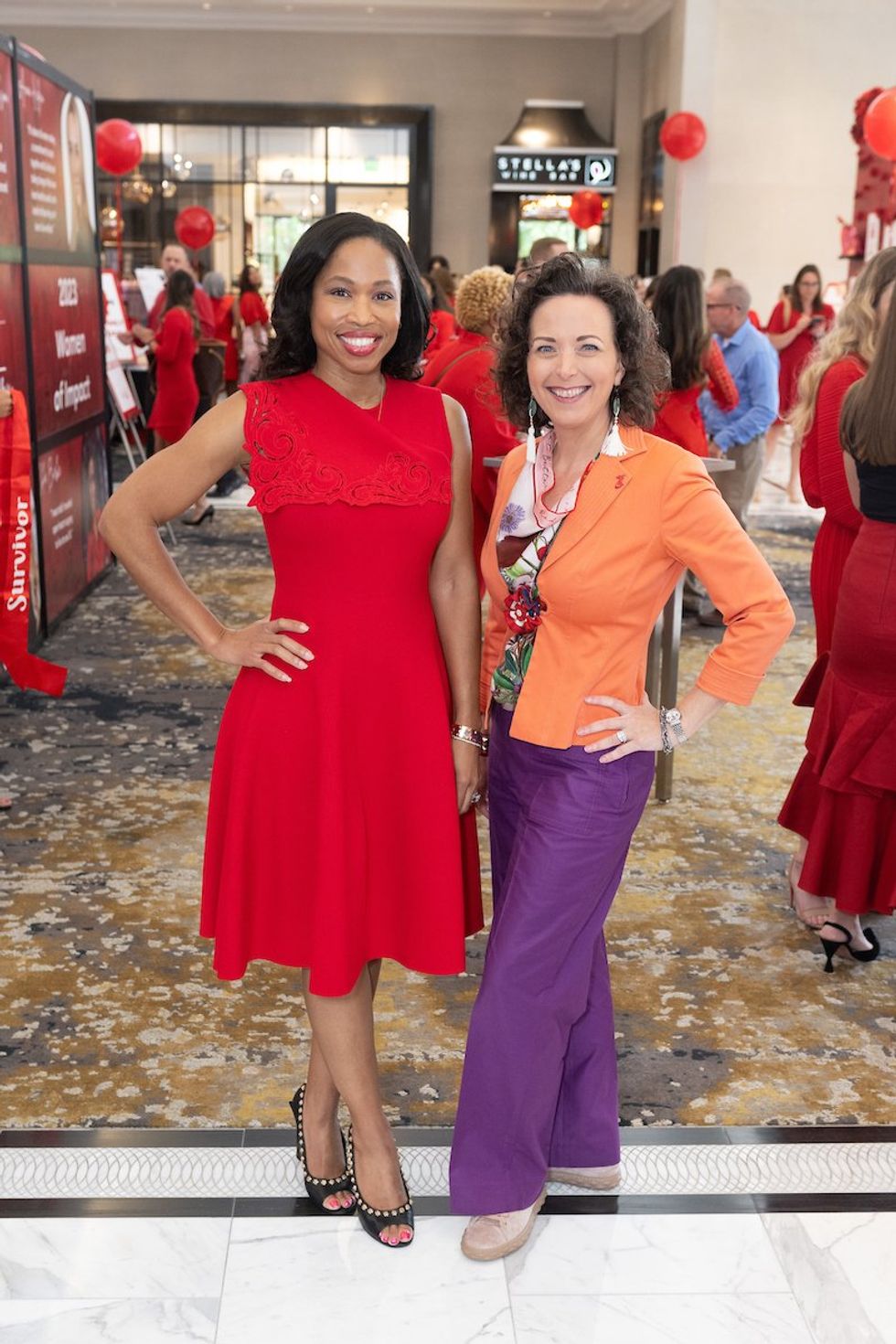 Roslyn Bazzelle Mitchell and Kimberly Phipps-Nichol
Parties